Orange is often used in food and beverage brands, as well as in retail, entertainment, and technology; however, you usually don't see orange in health labels because people might associate this color with warning signs for hazardous or toxic waste. Normally, you won't see a logo that is only orange because it tends to look overwhelming, although some of the brands we'll see below use it to differentiate themselves.
Sunset, autumn leaves, tropical weather, fresh green-orange can be found in unexpected places, we can see it everywhere, without even realizing it. And, like all colors, when orange meets our eyes, we have certain associations and feelings about it, also known as color psychology. It is a friendly, sociable, cheerful and energetic color, which is why well-known companies from different industries use it in their logo designs.
Create your own logo with Turbologo logo maker. It takes less than 5 minutes and no design skills needed.
Go to Logo Maker
Famous Orange Logos
JBL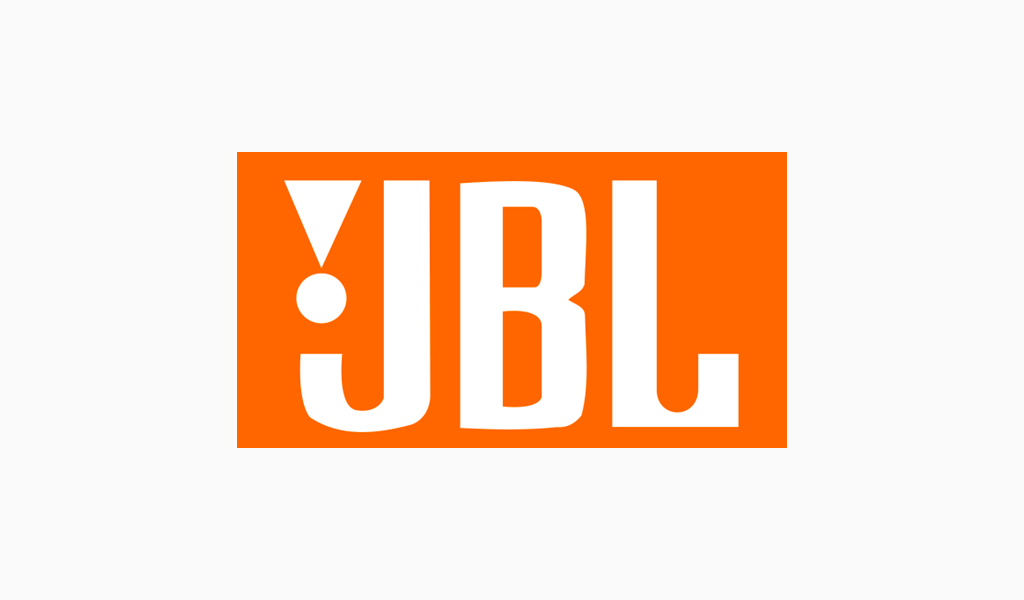 If you like high-quality music or audio, you may have heard of JBL. Their speakers are one of the most famous and popular speakers, although the company has been established since 1946. The combination of orange and white helps convey power.
Mastercard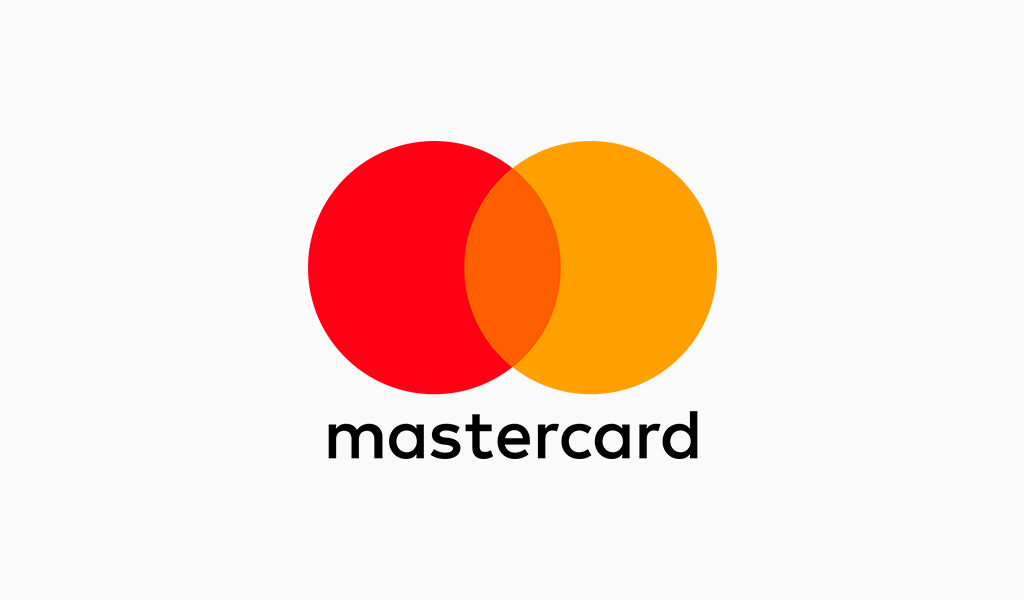 Mastercard is one of the most popular logos in the world. It combines orange and red to show its enthusiasm and vitality. Although the logo has undergone many changes over the years. Orange has been rejuvenated from the previous iteration—marking it as one of the most unique logo characteristics.
Fanta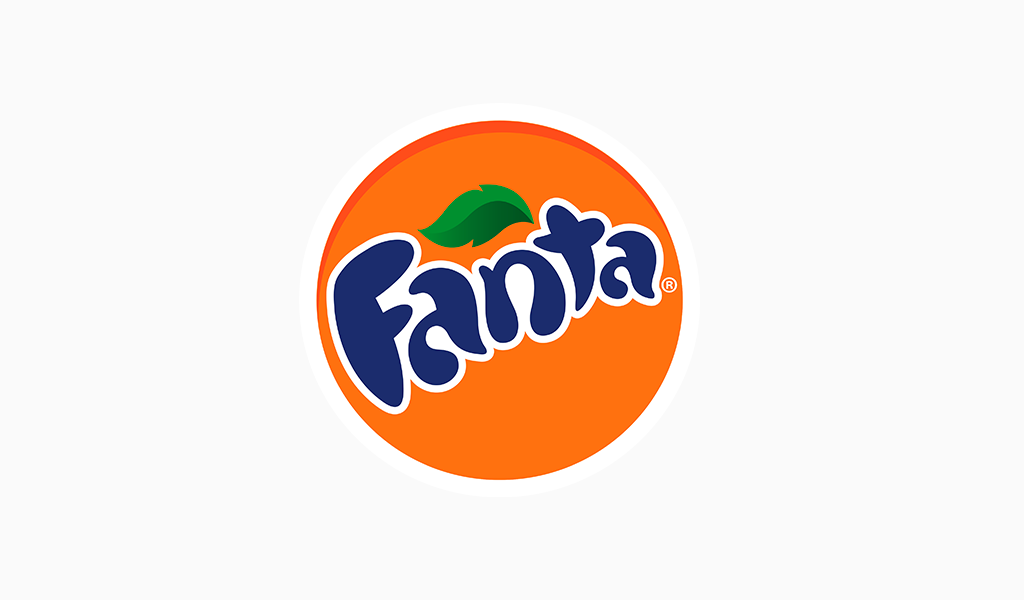 Fanta is known for its orange-flavored soda and the "bubbly" aspect of its products. It also extends to your brand personality. The green leaves help offset the orange circles in the background, reminding people of jucy and appetizing oranges.
Firefox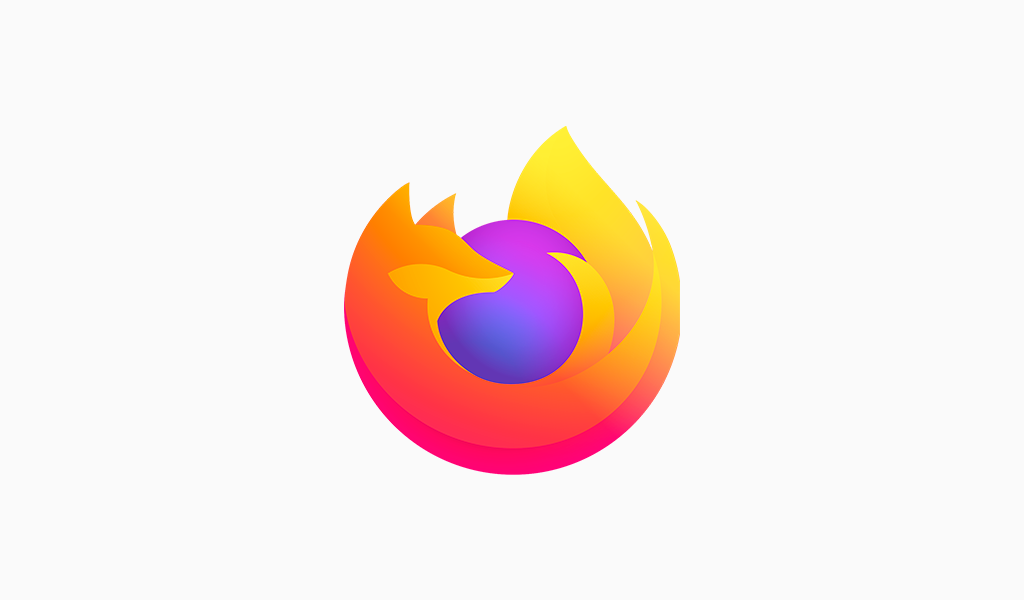 The Firefox logo is a design example that looks simple but accomplishes many things at the same time. The combination of "fire" and "fox" gives the impression of speed and agility. The blue dial that is reminiscent of the world is combined with the orange fox, indicating reliability and vitality, telling your audience that this is the one they can trusted brand.
Harley Davidson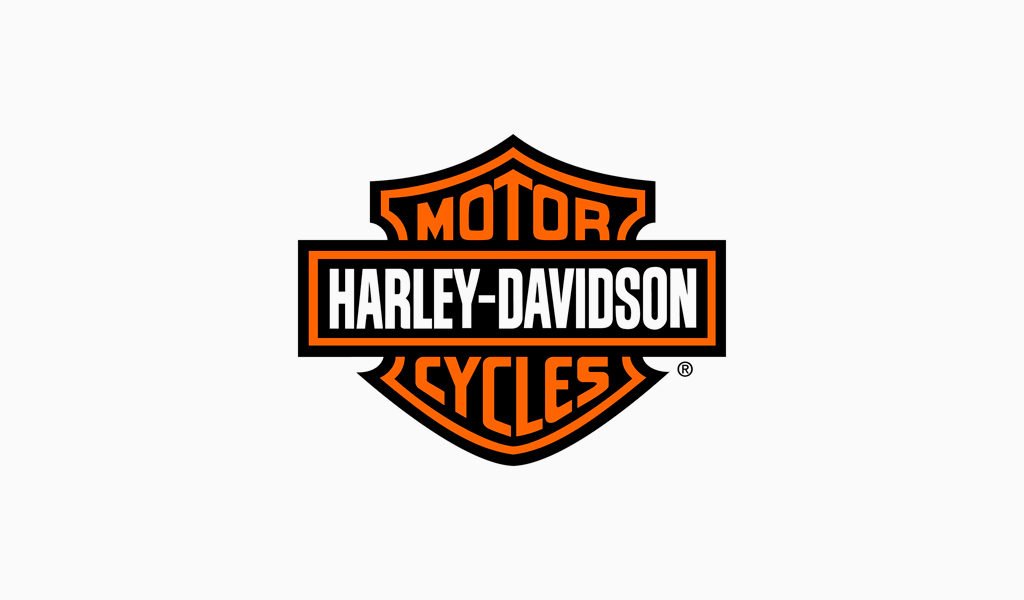 Harley Davidson is a well-known motorcycle brand that has been around since 1903.
Although their logo has seen many changes over the years it is still a powerful symbol that seems to be here to stay. They use a darker orange as a contrast to white and black.
This combination is used to represent adventure, power and strength. It reminds people of the amazing experience they will have if they purchase one of their motorcycles.
Orange logo inspiration
Here are some orange logo ideas to browse.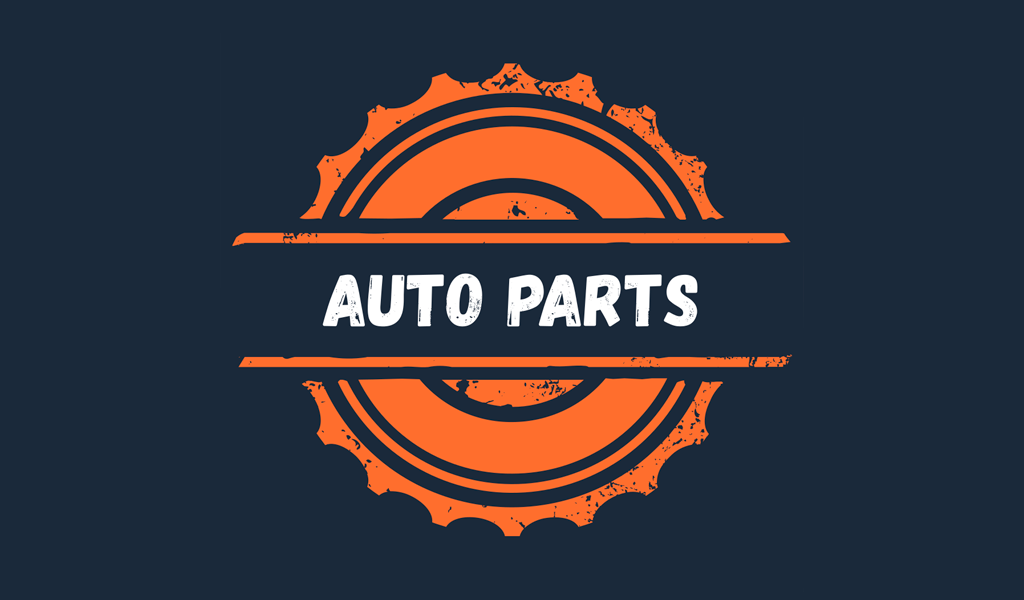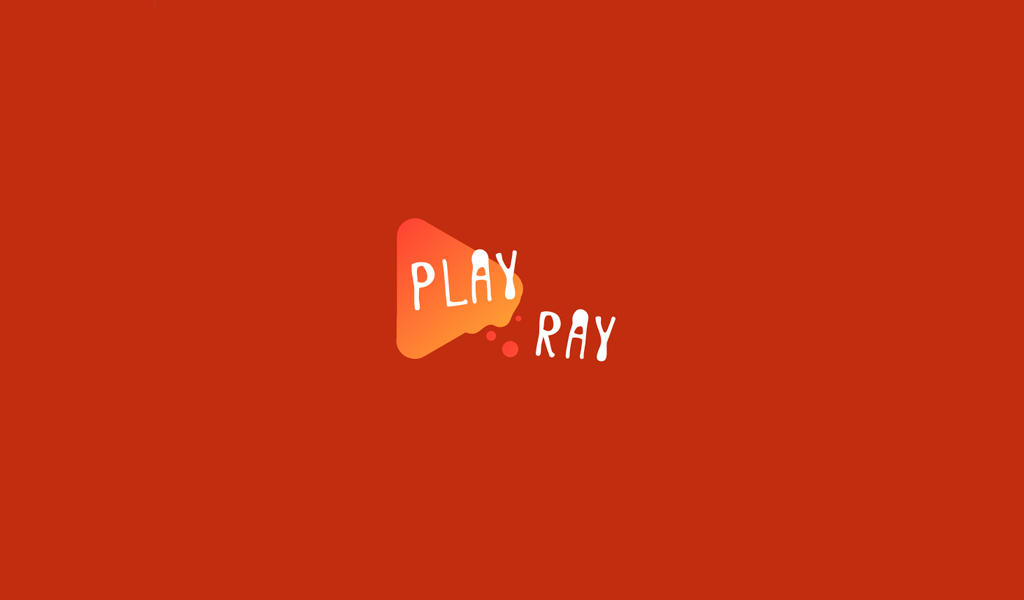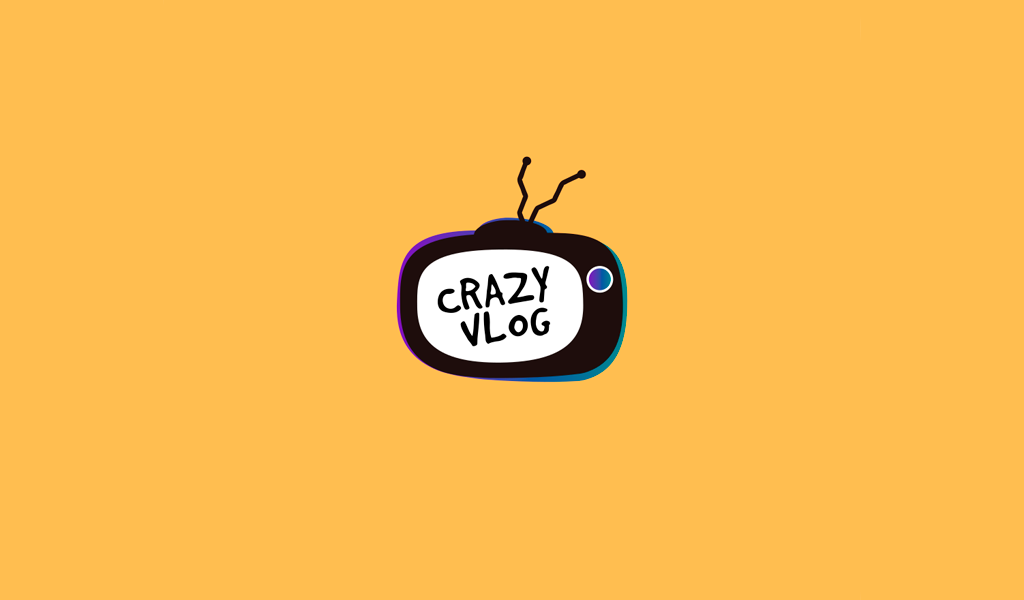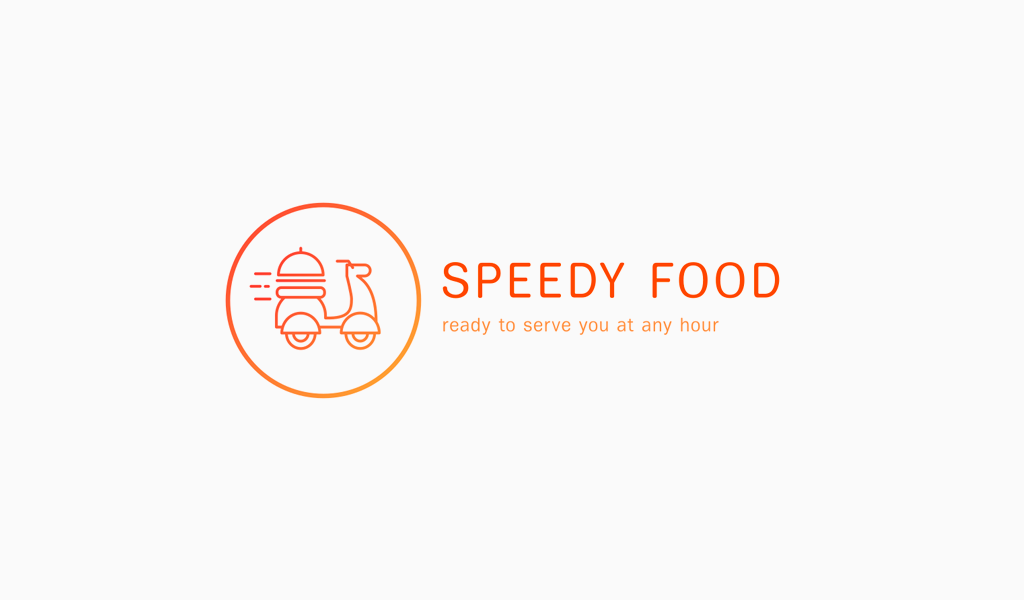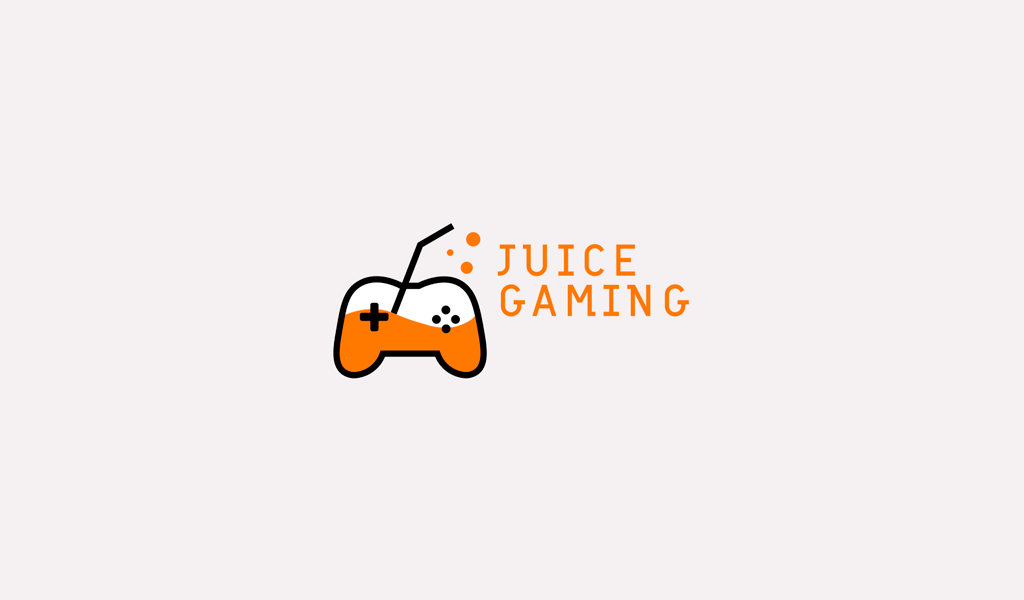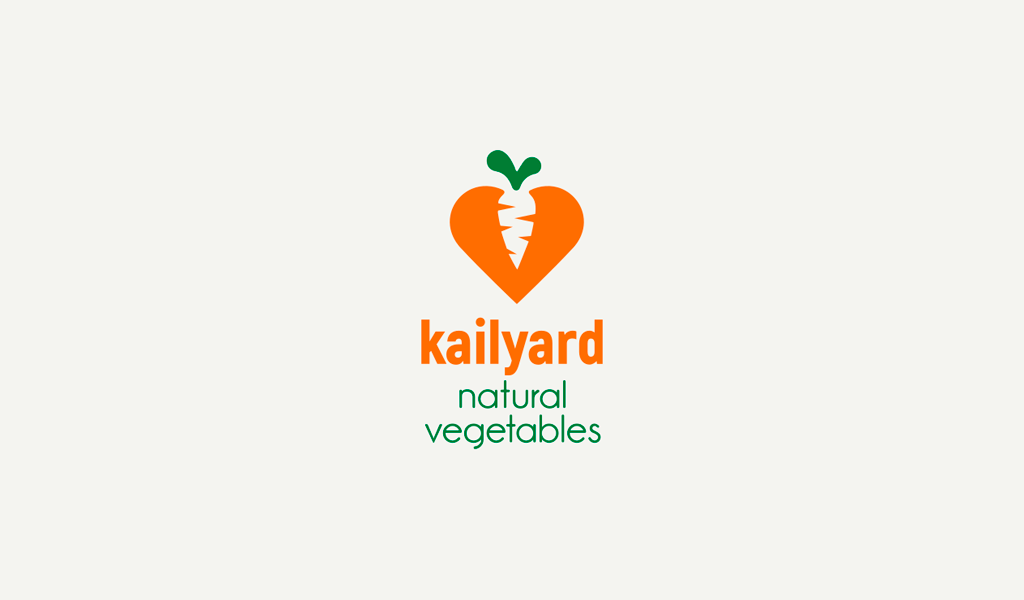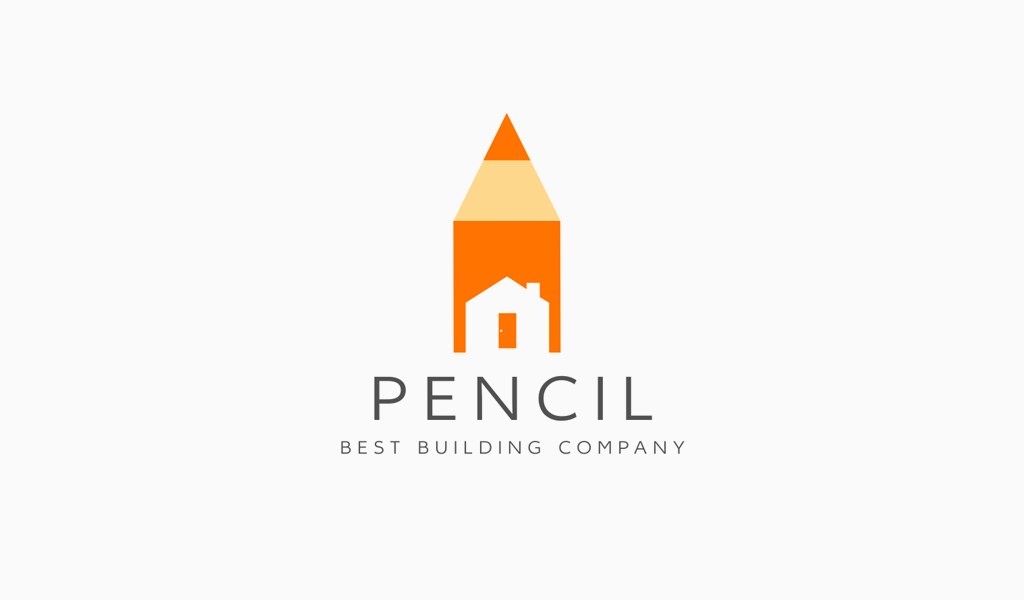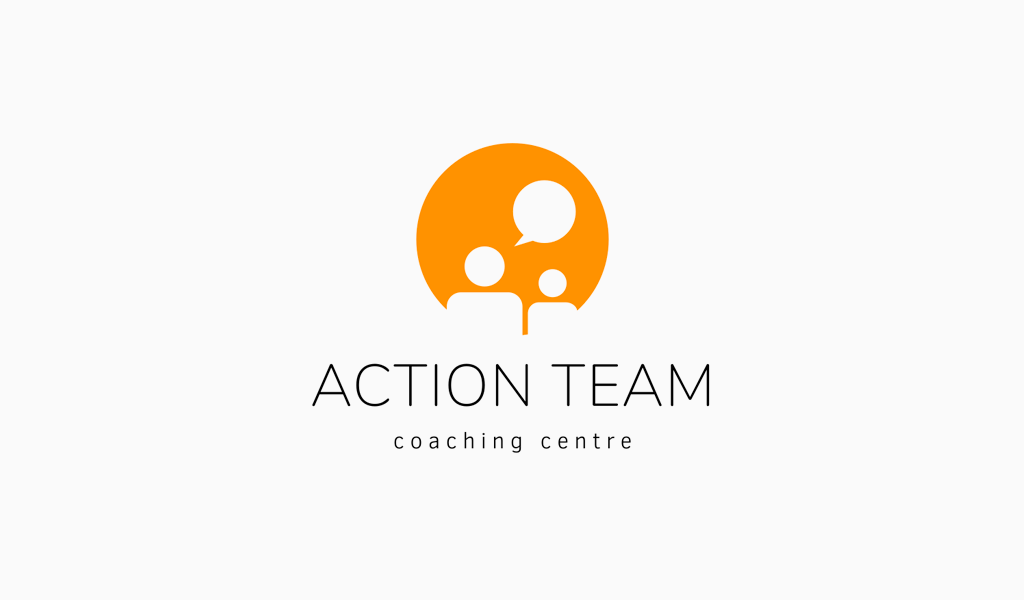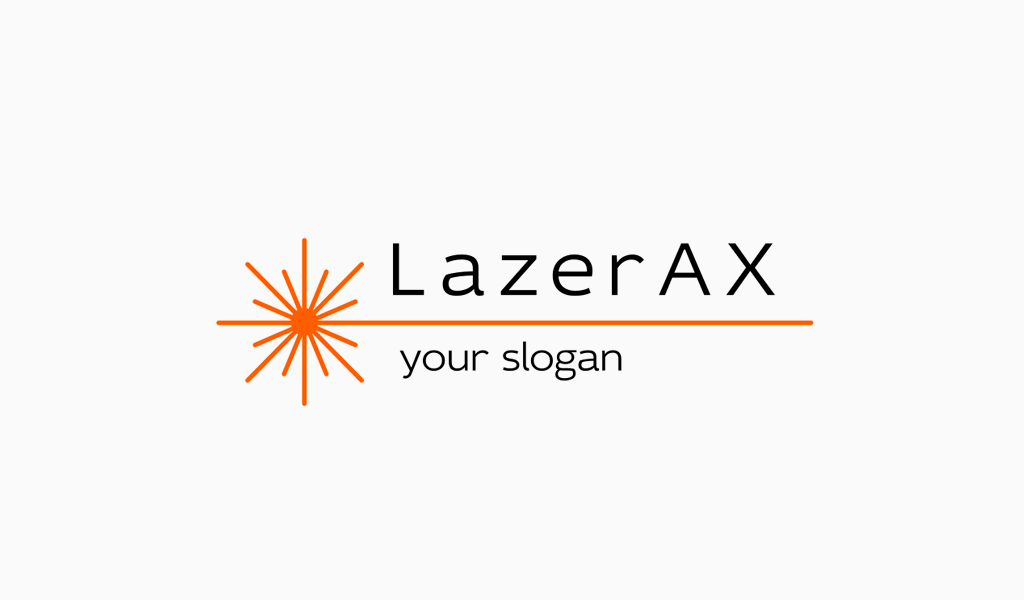 Playful mascots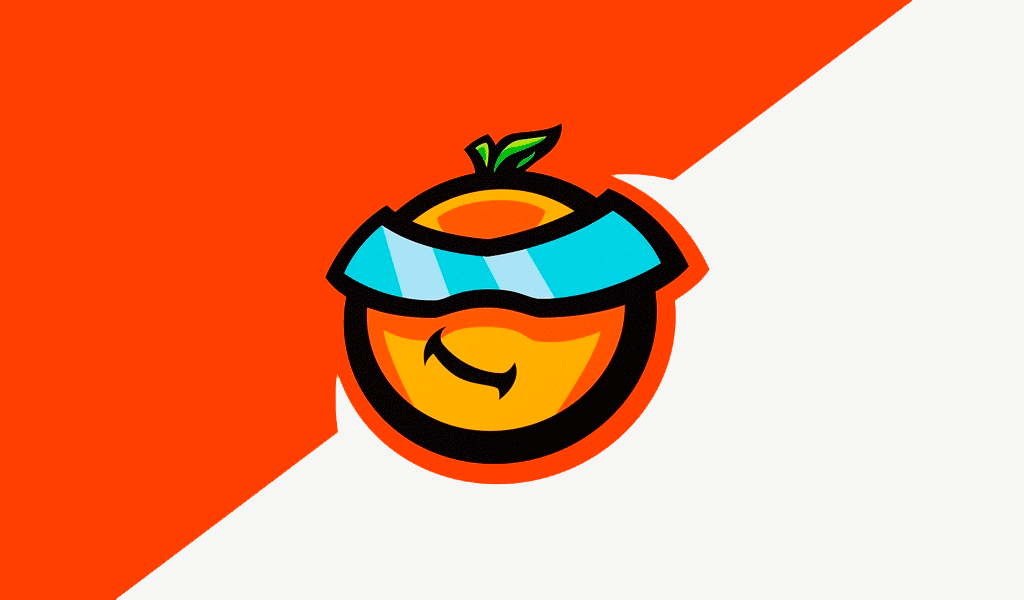 Orange is born outgoing-it wants to get your attention, it wants to play. These characteristics make it very suitable for making funny and cheerful logos (especially logos with pets or animated characters). See how orange brings the wide-eyed, smiling character in the picture above to life. If you are outgoing or trying to send interesting and fun messages through your business, consider combining orange with a mascot-style logo.
Modern logos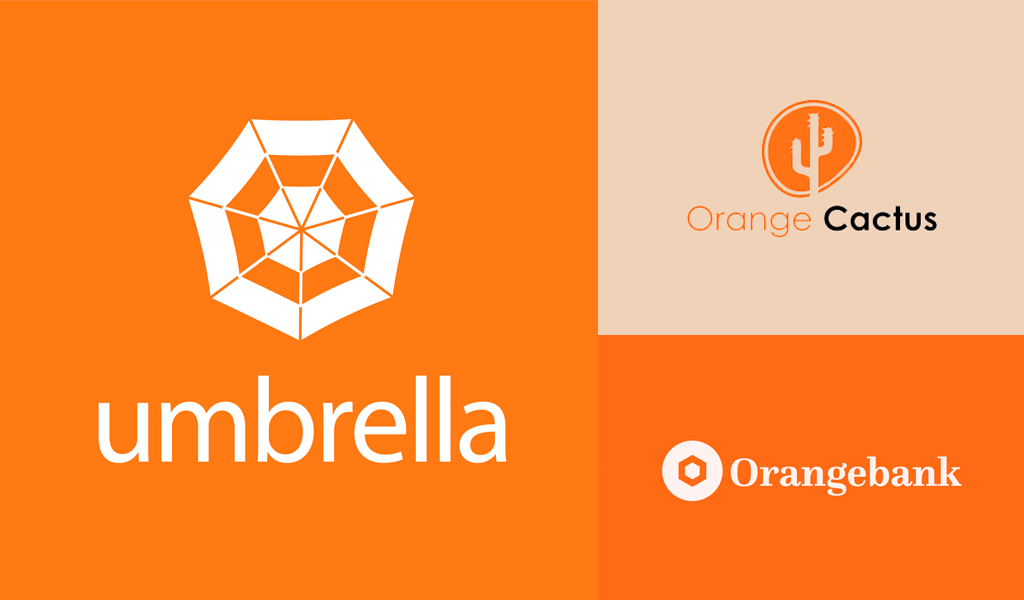 The fact that the orange color makes logos feel unique and modern. The same goes for the Forward Development logo: orange should be the color of choice for any company with "forward" in its name. Simply use it as a background color, to convey a fresh, bold vibrancy that makes people feel up-to-date. If you are considering starting a software or technology company, Orange has the ability to show your customers that you are at the forefront of new and current technologies. Orange is a progressive color!
Ethereal logos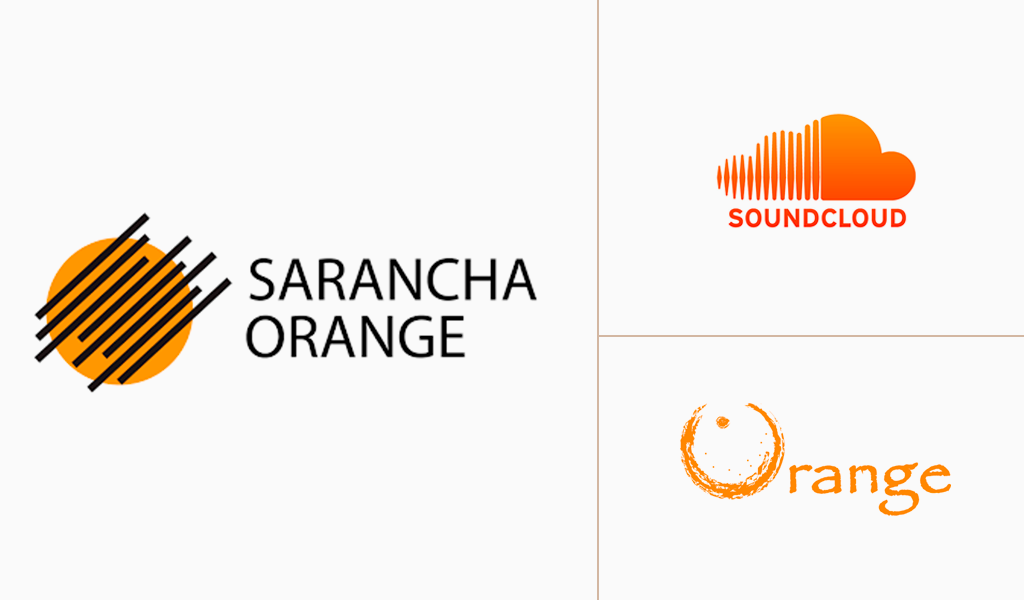 Even if orange is full of vitality, it does not mean that it cannot be elegant. Combine this bold color with design elements such as exquisite decorative lines or dotted fonts to create an interesting tension that can position your business as innovative and unique. This may attract a whole new customer base, so don't be afraid to try the softer side of orange for your logo.
Vintage logos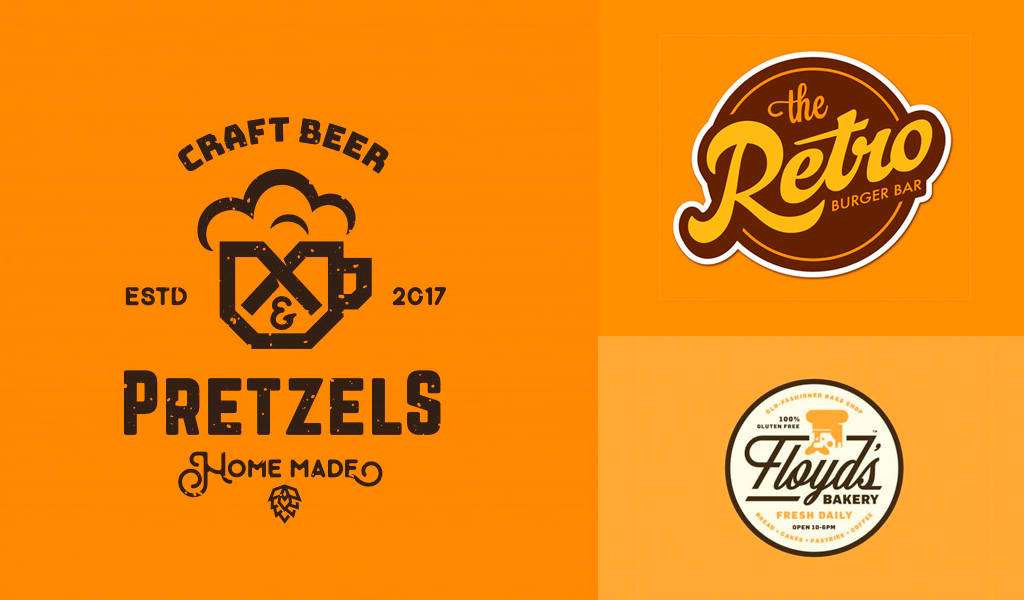 Adding orange to a logo with a unique and alternative image will definitely highlight this vibe and attract many unique customers. It is also suitable for geometric designs and creepy but interesting border artwork. If your goal is an alternative culture, consider orange for your modern or retro logo!
Minimal and geometric logos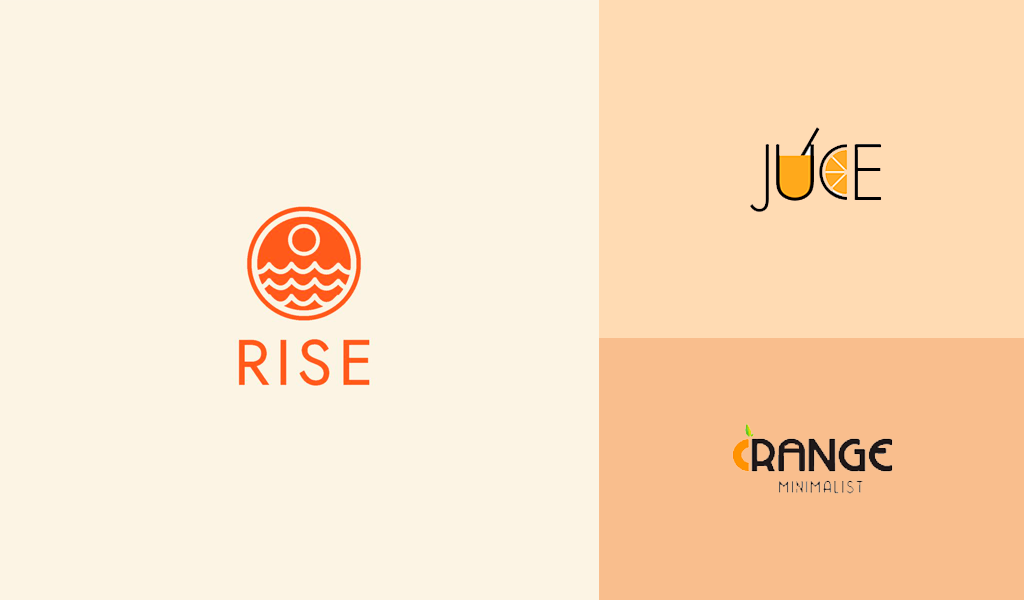 When refined and brought into a refined and simple space, it can be a delightful art. Can be calm. By adding orange, the logo began to become more creative and experimental. Because orange is bold doesn't mean it should not be minimalist.
Color Psychology Of Orange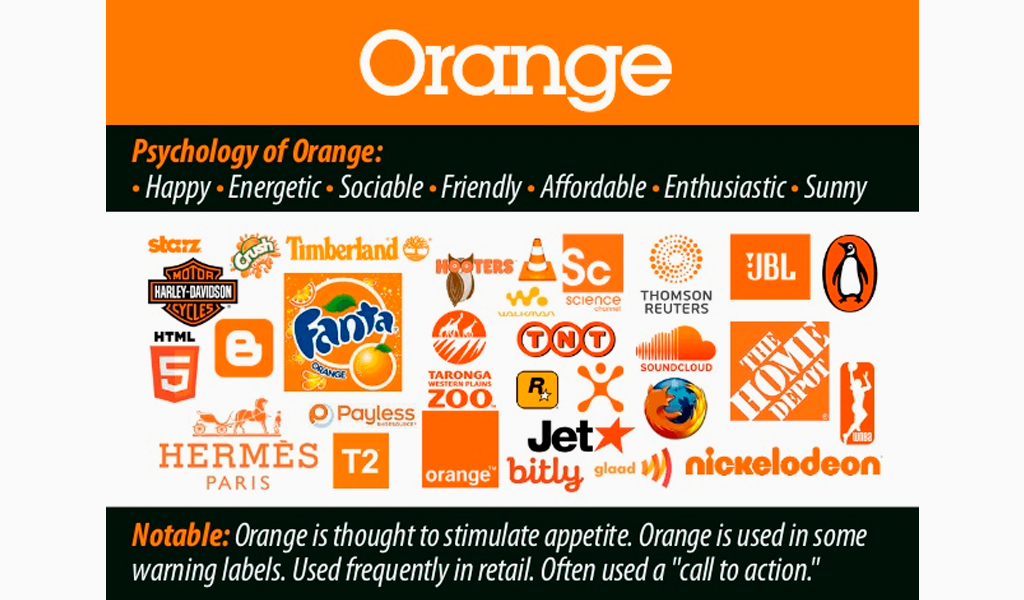 Clients often specify the desired color for their logo when they start a project. If someone wants orange as the brand's face, then it is up to you as a designer to really study the color and brainstorm all possible clauses. It is not your intention for the prototyping and ideation stages to be affected by being too lazy to understand and define. These are the questions that you need to pay attention.
What does Orange do to stimulate the emotions?
You don't add color to make your logo stand out. Color can have an emotional impact on people that can trigger certain actions. Orange is a popular color in food and beverage brands. Fanta, for example, makes you want to swoon and the bright orange encourages you to reach for the glass and quench your thirst. The University of Kentucky Cooperative Extension's paper, Responding to Color, reveals that light from visible colors (like oranges) affects the hypothalamus as well as the pituitary which is responsible for controlling mood hormonal levels.


Different preferences are driven by cultural context and geographic location. For example, orange in Japan and China can signify courage and happiness. In Egypt, it could be depressing and even mean mourning. It is associated with fertility and sexuality in Colombia. In India, however, the color is revered and considered sacred. Orange is a symbol of love, peace, and humility in Buddhist culture. It also has religious significance in Ireland. A single color can have many symbolic meanings around the world, as this example shows.
Sometimes there is no logical explanation, aside from the taboos that dominate social media ethos. You must consider all aspects of color when designing a brand image. Research is a great way to find out where your clients are from and where they plan to open their own business. It would be foolish to use orange as a logo for a contraceptive brand within a Colombian state.
How to pair orange with other colors
Massimo Vignelli, a graphic designer, stated that no color is better than another. Every color can be used in context with another color. Angela Wright, a psychologist, confirms that people respond better to colors when they are combined. Even if your logo is only orange, the surrounding environment will influence how the color is perceived by the audience.
How to choose orange when working with different industries?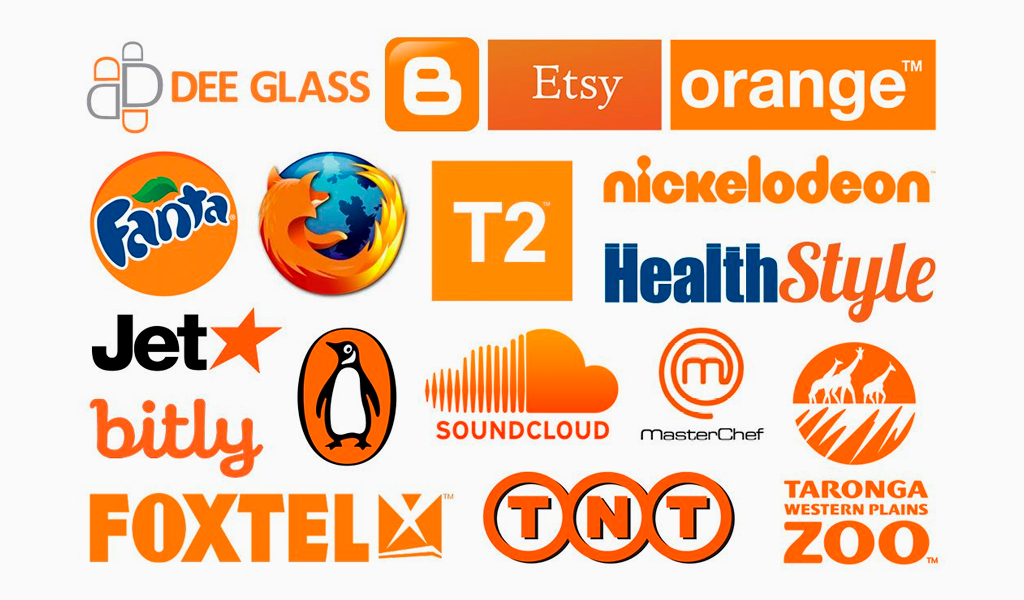 Colors and color palettes can change according to the industry. However, it is possible for one color to be used on different businesses' brand identities. Orange is used by many businesses including food and beverage companies, e-commerce businesses, vehicle manufacturers and television channels.
Will you try an orange logo for your business?
Orange is a very energetic color that makes people feel cheerful and happy. It may remind you of the feeling you get when you drink a glass of orange juice. Orange inspires creativity, diversity, and new ideas. If you want your business to be innovative and creative choose orange as your logo color. Create an orange logo for a fun business.
Learn more about color in logo design
Browse these logo colors and get inspiration for each.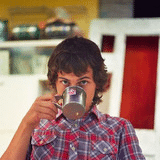 I'm a product and graphic designer with 10-years background. Writing about branding, logo creation and business.