In many respects a history of Puma brand is interrelated with that of an Adidas company. It is deeply rooted in biographies of Rudolf and Adolf Dassler brothers. Brothers were running Dassler brothers' family shoe factory. The business was running smoothly, but World War II events led to dramatic changes in Germany and in their business. The arisen contradictions became a reason for a great divide of the factory into two parts. Thus two rival companies were formed each hold tight its place on the market. Today we'll tell you about how the original Puma logo had led the company to a big success.
Create your own logo with Turbologo logo maker. It takes less than 5 minutes and no design skills needed.
Go to Logo Maker
Puma logo history & Idea genesis
What actually is Puma brand and why is it so popular? Well, it is a rare knowledge that Puma is a leading sport lifestyle company. Company background is closely interrelated with sport society, and the story of Puma leads us into world of fashion.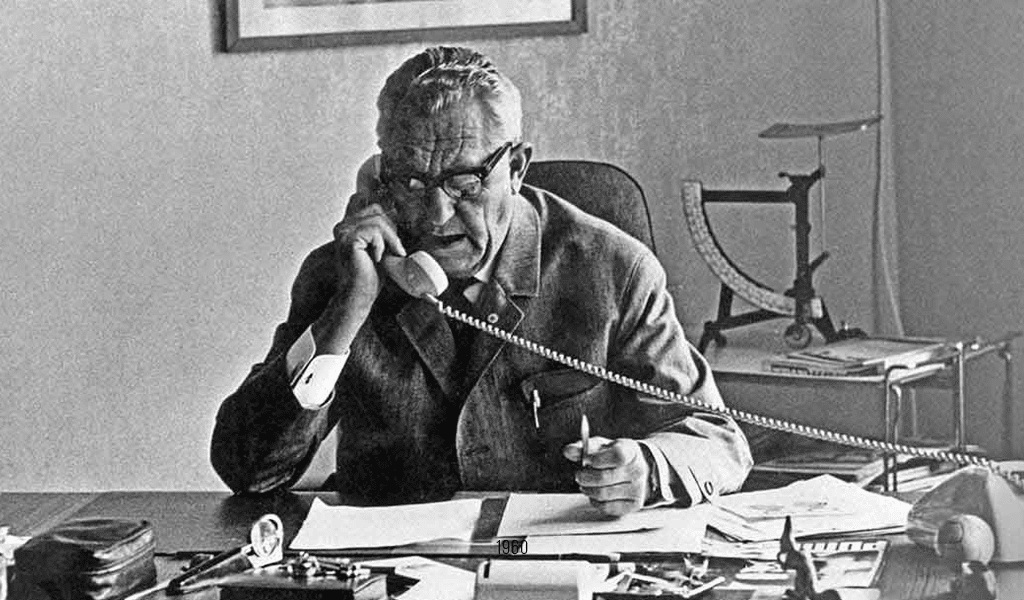 After the end of World War II Puma manufactured its first football boots. And they became known as "Atom". The reason of the boots success was that they were chosen for a competition by a national football team. And so, the first spiked boots became tremendously popular. Football entered a new era wearing Puma boots. And it became the for creation of Puma company logo.
Puma emblem was created in 1948, then the logotype featured the cat that was leaping through the aesthetic letters, which was an abbreviation of the name of the brand's founder of Puma , Rudolf Dassler.
Labels of other sport goods companies changed rapidly, but the Puma logo has suffered little changes even up until today. A funny fact is that the designer who created the logo decided to receive a one-time payment rather than receiving percentage from sales. He earned 250 $, but he could become a millionaire. It is a shame he could appraise his own creation as it was brilliant. And a meaning of the logo is rather simple, as opposed to brother Rudolf's Nike or Adidas.
Puma logo Meaning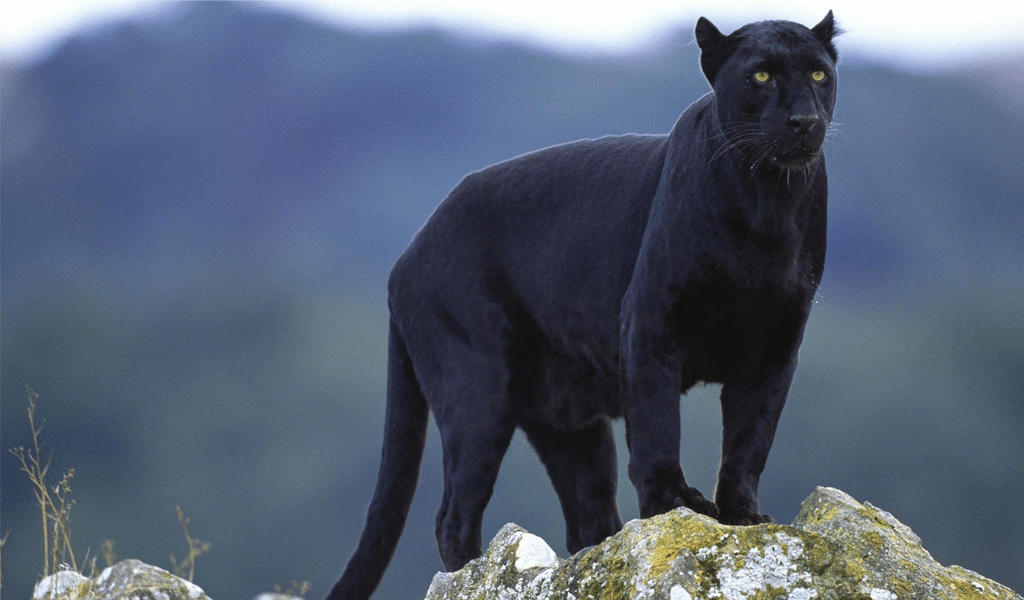 There are no hidden hints in it. It means right what it depicts. It is a big, predator cat, performing a jump. Yet it could imply movement, velocity, strength and power. Any sport fan surely wants to feel the way puma does. That is why the logo is a dramatic commercial success.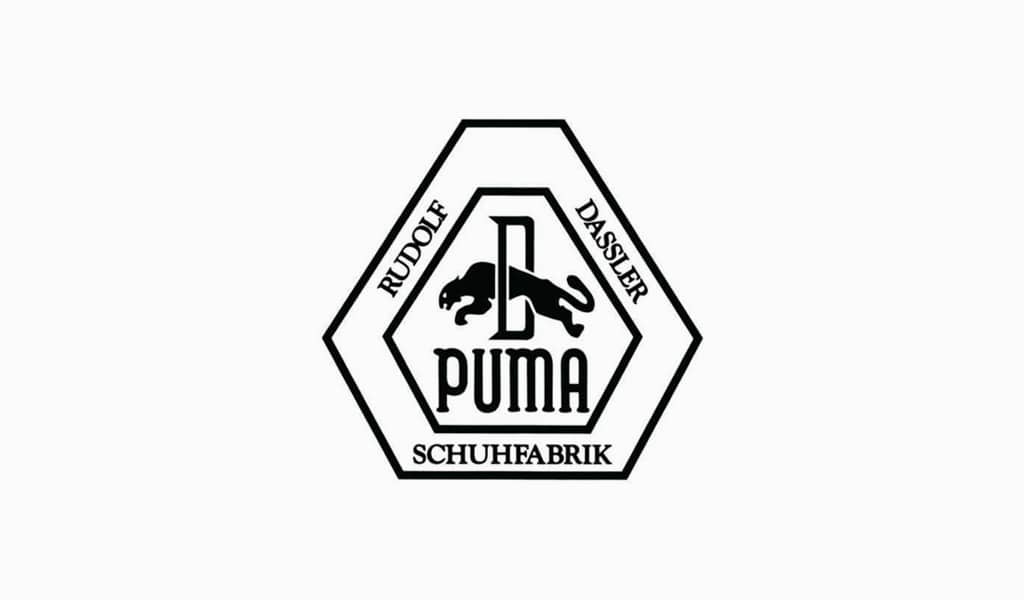 There is a legend, however, that the logo of the company and its name are related to a past of its creator. They say that Rudolf Dassler was called so by his friends because of his romantic affairs.
Puma logo evolution
So, what is Puma company today? Sometimes they make interesting marketing actions, altering their current logo. One day there was an African continent shape instead of the cat. It was a support for African sportsmen, who were sponsored by Puma. Nevertheless, no significant logo changes were adopted by the company.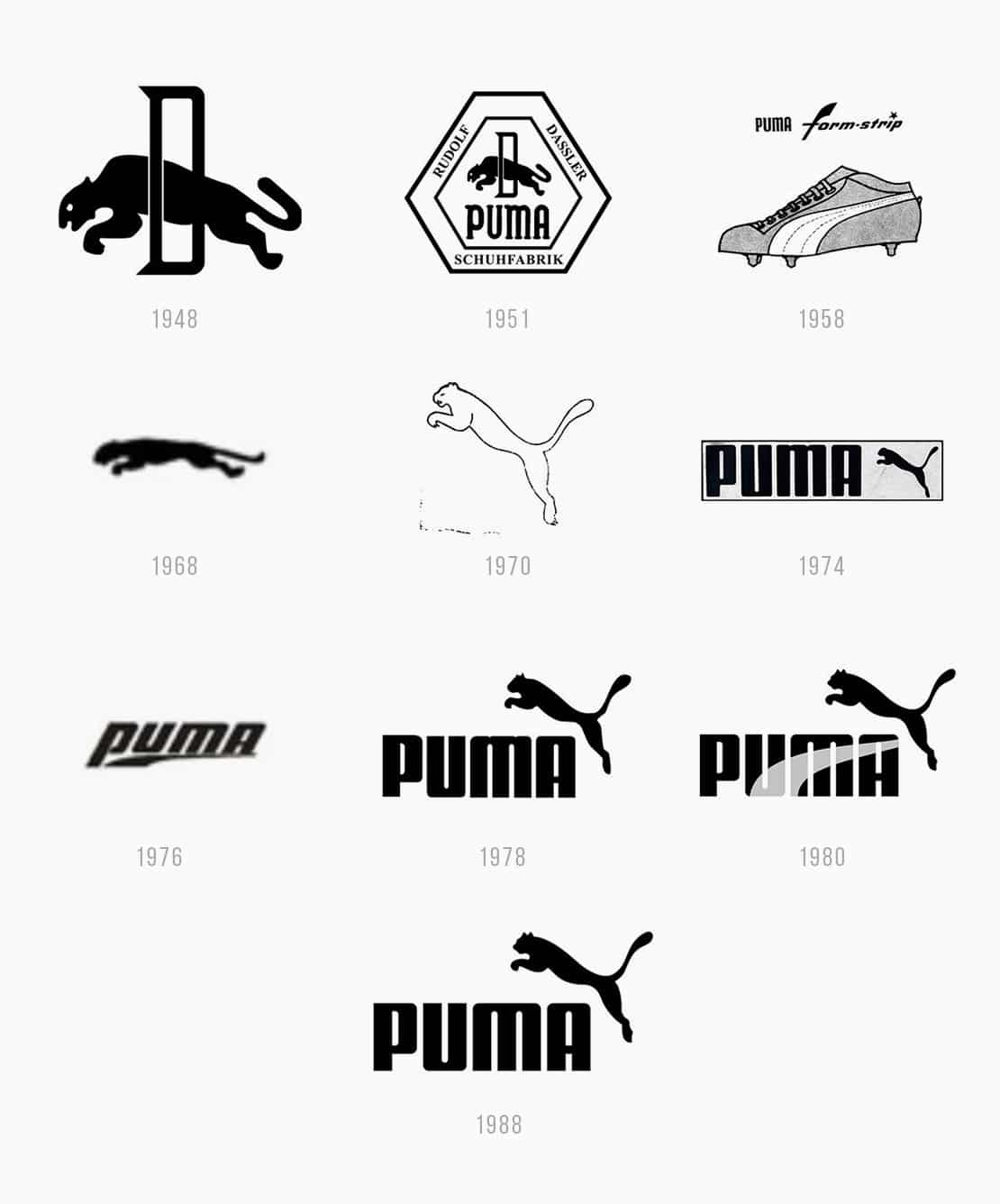 Puma often concentrates on making an astonishing adverts starring famous sportsmen instead of rebranding. For example, a commercial trailer with Antoine Griezmann, the best French football player and brand ambassador. He shot a trailer parodying his own victory gesture, and it resulted in millions of income for the company.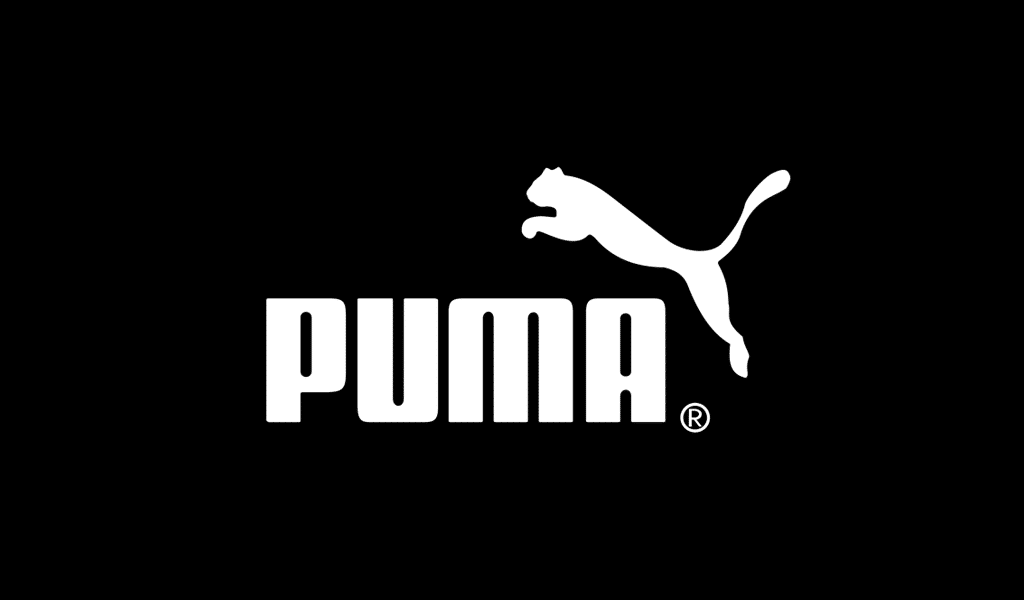 The final goal of any brand is reached. Sport fans around the world choose Puma due to its original design and superior quality. Though it is a bit strange that such an ordinary quarrel of two brothers resulted in a tremendous success.
What does the Puma logo represent?
The idea for the logo belongs to the creator of the company, Rudolf Dassler. He believed that his products should be associated with the characteristics of a cat: symbolize speed, endurance and agility. In his view, these same qualities are presented in the movement of an athlete. The logo is a symbol that tells every athlete about enormous potential and unlimited possibilities.
What animal is the Puma logo?
The logo features a puma, it is a big, predator cat, renowned for its jumps. The elegant hunter was chosen for the emblem because the founder Rudolf Dassler had a nickname Puma during his university years. Dassler believed that his brand mark should reflect the characteristics of the cat: endurance, elegance and flexibility.
Why is the Puma logo successful?
The iconic logotype depicts reliability and the essence of sports. A tagline, like a logo, instantly conveys the brand story in one sentence. It indicates the market position of a brand in a catchy combination of aesthetic animal picture and notable font. Any ardent sportsman definitely craves to possess all the skills puma does. That is the reason the logo is a terrific commercial success.
Who designed the Puma logo
A son's friend of the company founder, Lutz Backes is the author of the World famous brand. At first, he wanted to portray a panther, noticing a panther is more graceful than a cougar and it would be better to use it for a logo. The founder of the brand Dassler refused: "I know. But they call me Puma, not Panther." Lutz managed to extricate. First, he drew a black panther on the drawing board, then he made edits – he completed the head and paws like a puma has.
What font is the Puma logo?
The font applied for the logotype looks like Arial Black sans serif – a simple bold font. The font contains normal Latin letters and it is mostly depicted with the white cougar and font on a black background.

Blog editor and content marketing specialist at Turbologo. Writing about Marketing and design. Victoria's articles contain useful tips on how to build a brand and promote it online.