One of the brightest and extraordinary 20th century fashion industry appearances is Coco Chanel ascension. She was the first one to stop following fashion tendencies, preferring classics to it. It was she, who placed firm elegance against ever changing fashion designs. And that is why her name has become an unparalleled brand. What words or notions can be associated with "Chanel"? Those are, of course, firmness, reticence and striving after prestigious stylishness. Chanel №5 is an extremely popular perfume regardless of its invention date. This article will tell you how to create both brilliant and immortal brand.
Create your own logo with Turbologo logo maker. It takes less than 5 minutes and no design skills needed.
Go to Logo Maker
Chanel logo history & evolution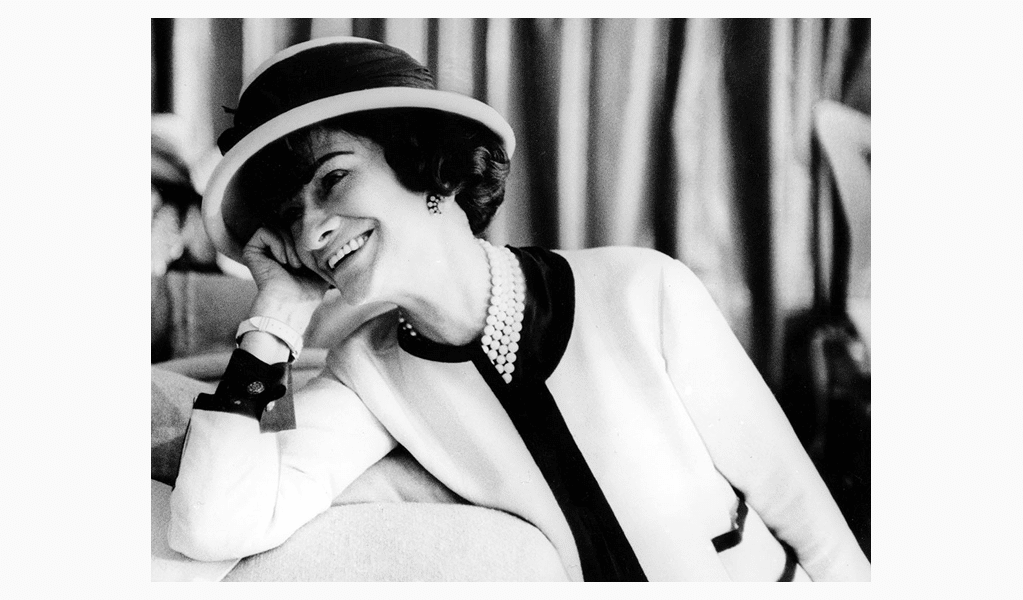 So, what are the major Gabriel Coco Chanel fashion postulates? First of all, her ideas seemed unreal in her own time. Uncomfortable corsets, dull lacing, enormous hats and pretentious jewelry were long forgotten. And what took their place? Those were geometrically palatable, clear, perfectly measured lines, stressing shapes of their owner. Wearing all the pretty rags at the same time isn't what gorgeous style is about after all.
This concept is reflected by Coco Chanel logo. It is actually comprised of two interlaced and placed one against the other "C" letters. Interlocking Cs Chanel symbol was designed by Coco in 1925, when She placed it on that very perfume bottle.
Chanel created many aromas, and №19 became the one we still remember. The perfume had become a farewell gift, as Coco died at the age of 88 due to sudden heart attack. And the "Chanel" house was led by Karl Lagerfeld, who has also passed away unfortunately, though the Chanel fashion lives on.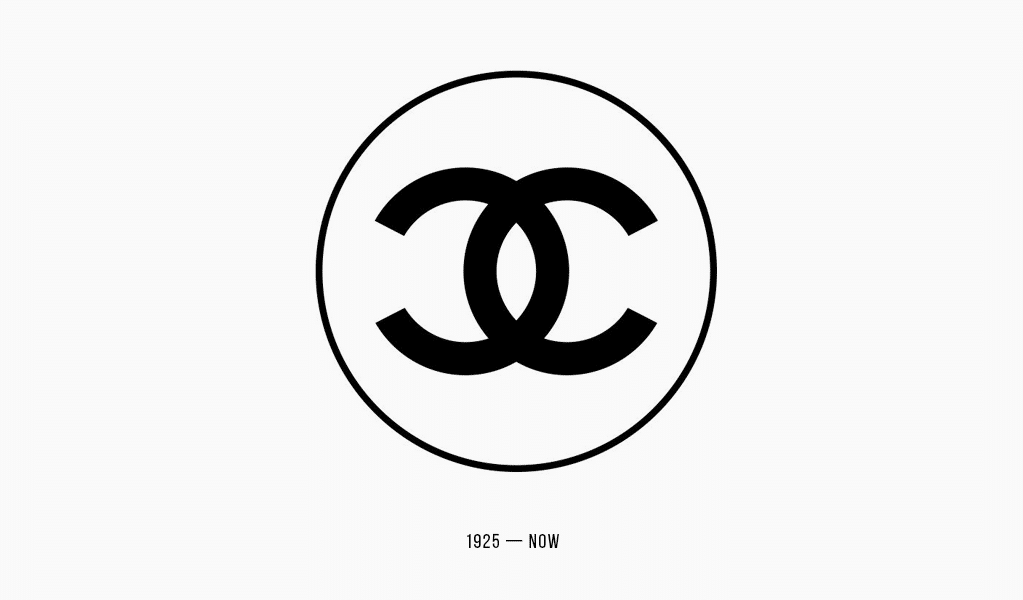 The whereabouts of the logo creation are wrapped into mystery. It is possible that Coco Chanel resort to design of Mikhail Vrubel. There is a theory according to which the logo is far older than it appears to be. They say that the logo is actually derived (or it is just the symbol) from items belonging to Katherine Medici, who often was nicknamed as the Serpent Queen. This symbol can be found in Château Crémat castle located in Nice, which Chanel used to visit. There also is a theory including Aubazine chapel, as Chanel comes from cloister orphanage.
Chanel logo meaning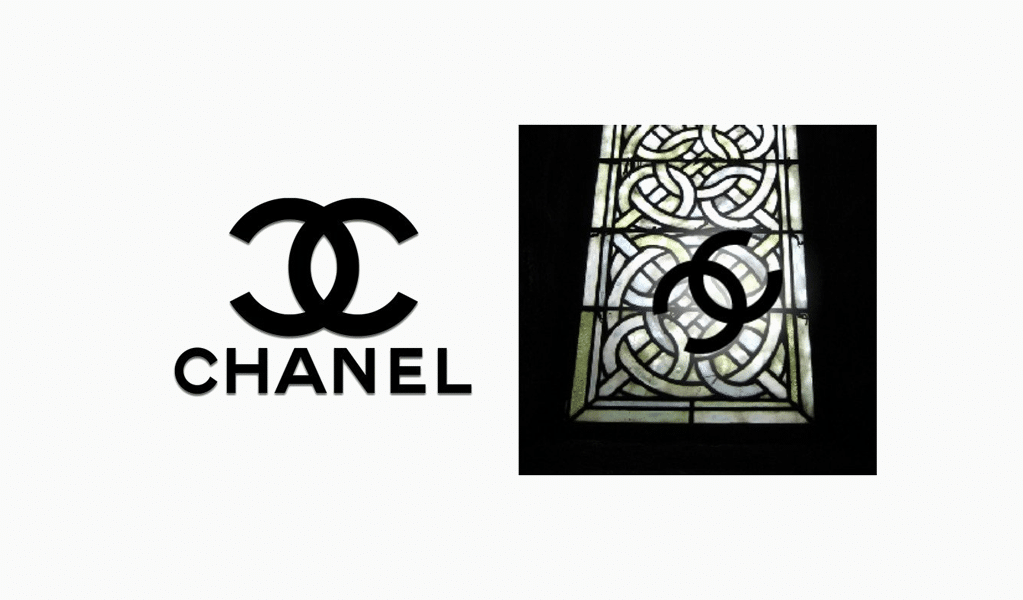 There is one more view of the logo meaning. Some say that twin "C" actually stands for "Capel & Chanel". And that means that the emblem is a symbol of love Boy and Coco were sharing. Or perhaps those are just two horseshoes to attract luck? It is also suggested that she was inspired by the stained glass windows in Aubazine, France, where she spent an essential part of her childhood.
As we can see, there are numerous rumors and theories, but the logo itself is charming indeed. And perhaps two stylized letters aren't something difficult to design, as it is something basic when it comes to art. The thing is that the logo was placed on elegant and classic threads, which withstand a test of time. And the logo will probably last long, regardless of quick changes in the world of fashion.
Chanel logo font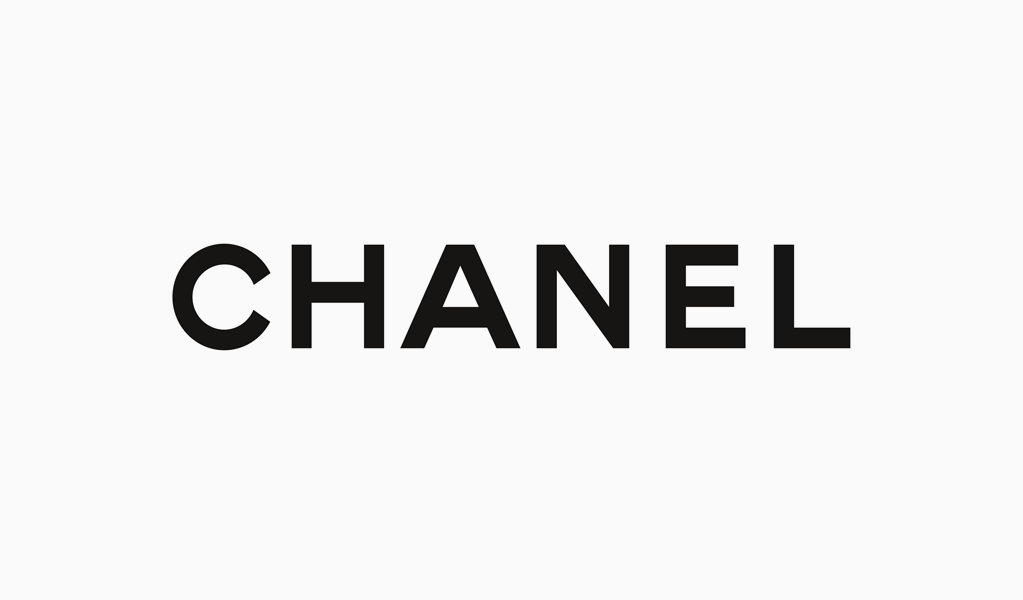 So, what lettering was used when making the logo? Chanel used her own handwriting, and based on it a unique type was created. Later on, the type was named "Chanel", and it is copyrighted. A few similar types, like "Couture Collection", were derived from it, which are now used in fashion industry. However, it is a risky move, as you can be charged with plagiarism.
What does the Chanel symbol mean?
Chanel is the all-time greatest natural cosmetic brand. Chanel logotype was presented in 1925 year and first appeared on famous №5 perfume bottle. There are several versions оf logotype invention:
– picture contents two horseshoe, which means happiness and fortune;
– second version is more reliable. Gabrielle Bonheur took top letters from her nickname Coco and surname and got mirrored CC symbol.
What color is the Chanel logo?
Chanel logo exists only in black. This color means simplicity with elegancy, which inherent to all products of fashion house. Dark is synonym of «little black dress», which became the most popular good in brand's history.
Why is the Chanel symbol so effective?
Chanel have more than 100 years history. During this time fashion house created quality things, which attract buyers.  This woman move in circles of businesspersons and politicians of twenty century. Time, money, and fame made the Coco's brand known to everyone.

Blog editor and content marketing specialist at Turbologo. Writing about Marketing and design. Victoria's articles contain useful tips on how to build a brand and promote it online.