Booties for dogs made of hand-knitted wool Gum portraits Embellished enamel pins with "Seinfeld" theme No matter what niche you are into crafting, there are millions of people looking for your product on Etsy.
Create your own logo with Turbologo logo maker. It takes less than 5 minutes and no design skills needed.
Go to Logo Maker
What is Etsy?
Etsy is an e-commerce platform specializing in selling vintage and artistic items and craft supplies.
Etsy is an online marketplace that sells vintage and hand-made goods. In 2018, the platform generated revenues above $600 million. Who wouldn't like to be part of such a success story?
How to start your Etsy store: 8 simple steps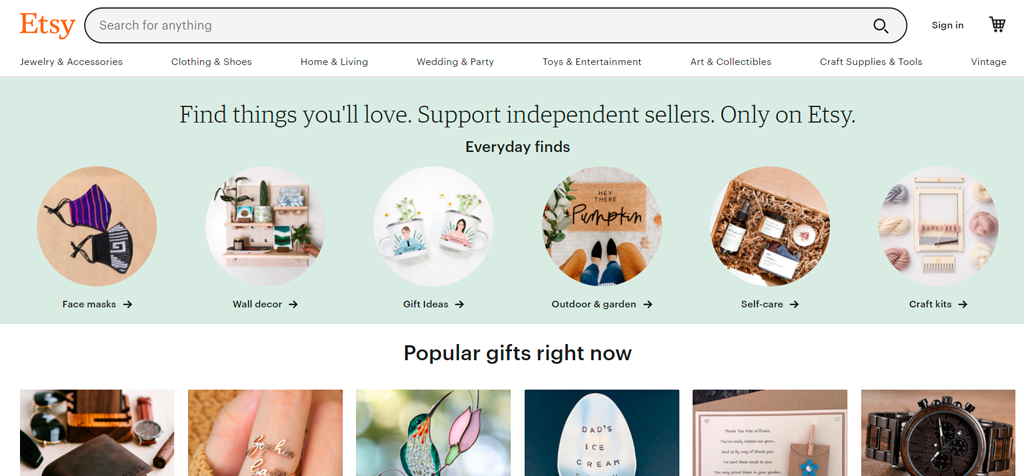 It may seem difficult to open an Etsy shop if you haven't had any experience using the platform before. In reality, it is quite simple to open an Etsy store. It can be used as a secondary online shopfront or website.
We'll show you how to open an Etsy shop with just eight steps. Next, we will discuss Etsy seller fees and share tips from professional Etsy sellers on how to make your Etsy shop a success from the beginning.
1. Create an Etsy account
You can set up an account with Etsy by clicking on the "Sell on Etsy" link, entering your email, name and password and finally, clicking "Register," as shown below.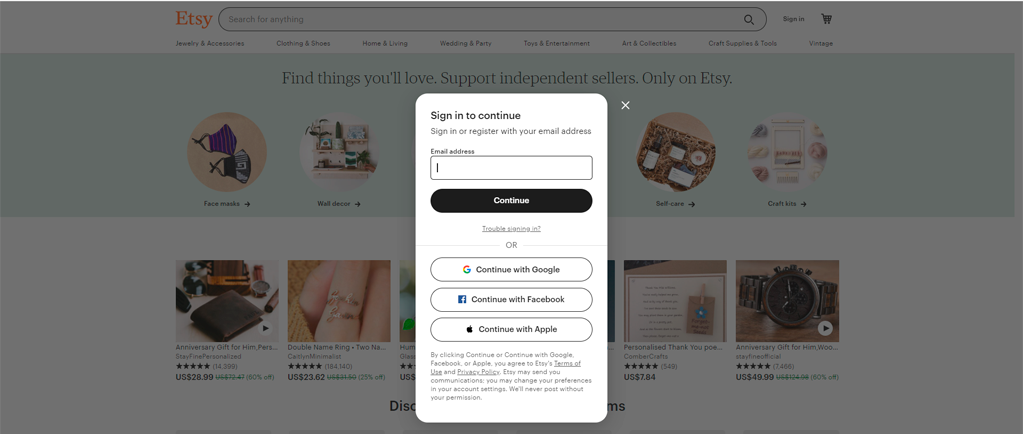 You also have the option to create an Etsy account through your established Google, Facebook or Apple account.
Additionally, if you already have an existing Etsy consumer account, you can simply log in with your credentials and then click "Open Your Etsy Shop" to start creating your own store.
2. Your shop preferences
Next, you will be taken to the "shop preferences screen" where you can set the basic settings of your store.
You'll first need to set your default language. This is the language you will use to describe your items. After you open your Etsy shop you can choose whether you want to translate your page into another language. Next, choose your country of origin and the currency you would like to list your products.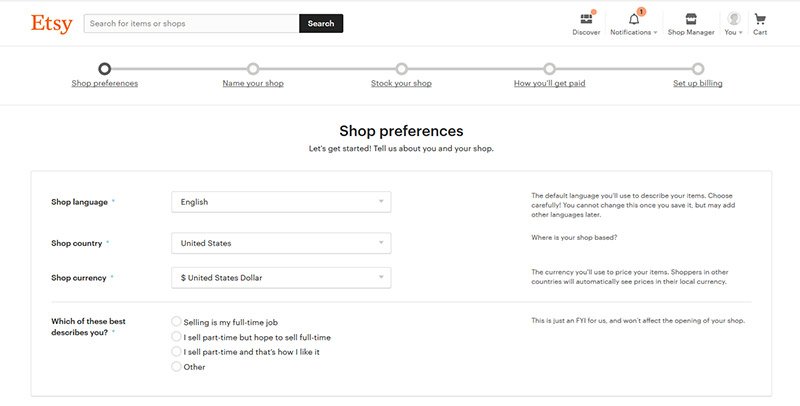 Customers who make purchases in foreign currencies will be charged currency conversion fees of 2.5% on top of the purchase amount.
The final question will ask you whether you are a full-time, part-time, or "other" seller. This question is only for Etsy's purposes and doesn't impact your ability to open an Etsy shop.
3. Select your Etsy shop name
This is where you can get creative with your Etsy shop names. Your shop name should be memorable, easy to remember and reflect your products and values.

Your business name should be unique, brand-specific and memorable. Etsy has some additional requirements regarding shop names. Your shop name can contain only Latin letters and should be shorter than 20 characters. Each shop must have its own name.
Tips to choose a store name
These are some of the tips Etsy suggests to help you choose the perfect name for your shop:
Use descriptive names that are suggestive: These words and phrases can evoke the brand's feeling, or describe what you sell. Examples: AllThatsRustic. Natural Succulents. Littlecatdraw.
Use abstract names. Abstract names give your store an extra special element. They also make it easier for customers searching online to locate your store. Examples: Qualtry. Pegai. Auramore.
Use your name: This is a fast and easy way to identify people and products. However, it will be difficult to find shops that use your name. Etsy suggests adding modifiers like "Studio", "Inc," and "Workshop" to make it easier. Examples: JennfierCraftCorner. DIYMike.
4. Add items to your shop
Next, you will need to list your items to open an Etsy shop. There are two ways to list physical and digital items. If you are listing a physical item, we will show you how to do it.
Photos
Etsy recommends that you include at least five photos per item (maximum 10), so customers can view your product from different angles. Images must be at least 1 000 px on the smallest side.
You can also include photos of variations of your product, such as a t-shirt in multiple colors, so customers can see all the options.
Adjust your thumbnail
Your thumbnail is the first image that customers see of your item in your shop via search or elsewhere on Etsy. Think of it as your product's headshot. It should be a high-quality one.
Complete your listing details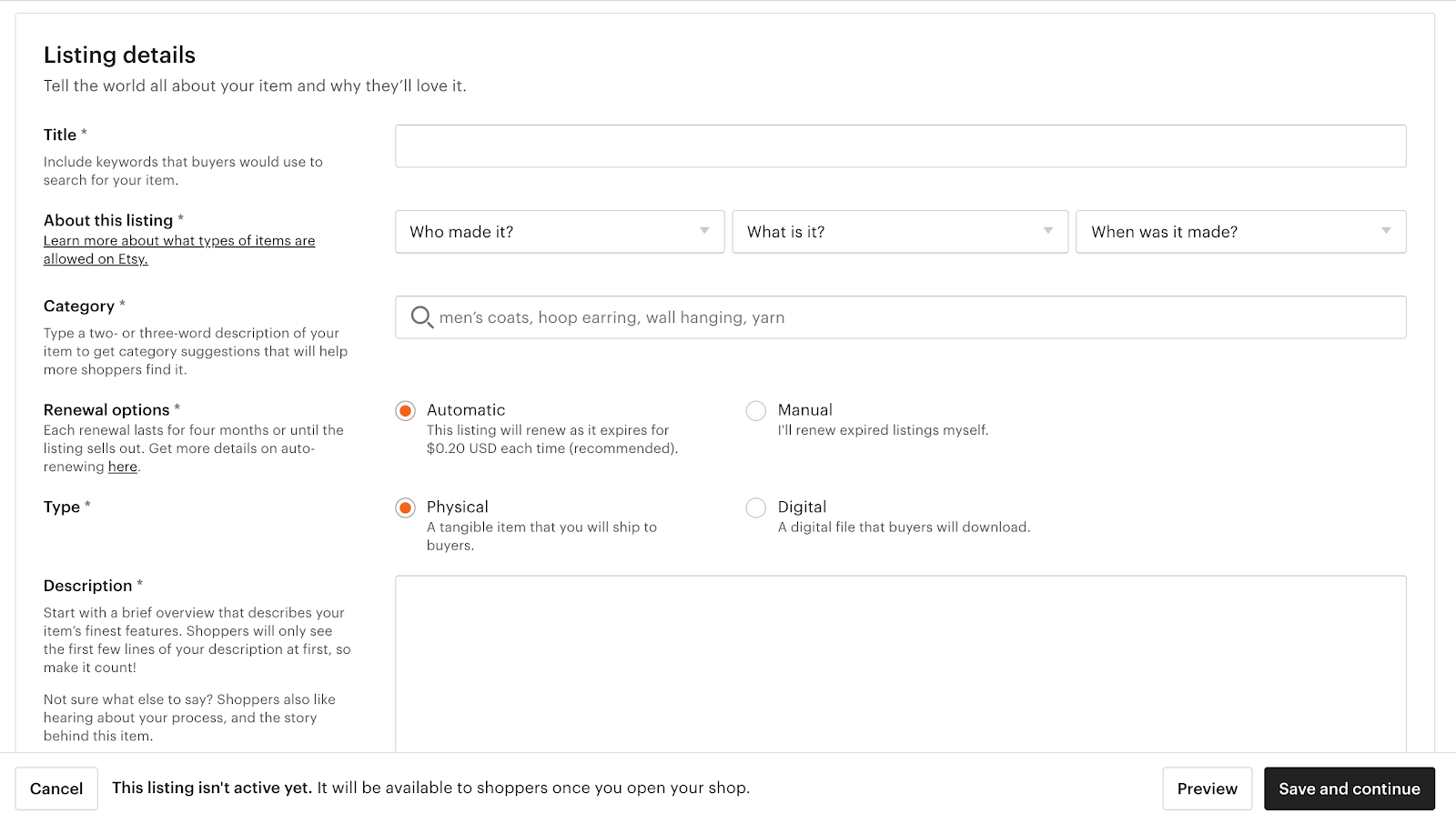 Your 140 character limit means that you must give your item a title. Additionally, you will have the option to include a detailed description, a bulleted overview and additional details such as the product's type and category.
In your listing details, be sure to pay attention to the "renewal options" section. We'll be discussing Etsy fees later. If you choose "Automatic," your listing automatically renews after it expires every four months. You'll be charged 20 cents each time your listing is renewed. This should be something you keep in mind when you start your shop.
You can choose "manual" if you would like to renew expired listings or delete them.
You should also make use of the 13 "tags" that are available for each item. Searches for keywords can help shoppers find your item. Think backward and consider what a customer might type to search for your item. These keywords should be your tags.


Completion of your inventory and pricing
This section will contain your product's price, sales taxes (if applicable), quantity (if more than one is in stock), SKU number (if one), and variations.
You can also add variations, such as sizes, colors and materials. Then link the photos to these variations.
Your shipping price
You will need to include information about shipping details, such as the shipping service you used, cost, shipping time, item weight, and size.
Etsy can calculate shipping costs for you, which they recommend. You will need to enter the item's weight and dimensions (when packed). Then, you can preview the shipping cost that the buyer will see based on this information.
Once you have opened an Etsy shop you will also be able to set shipping profiles so you can update items quickly with the same shipping cost.
Publish your listing
Before you set it up live, you can view your entire listing in preview.
You can add as many listings to your Etsy shop as you like when you first start it. Etsy recommends that you include at least 10 listings. The more listings, the more customers will find you.
5. Select your preferred payment method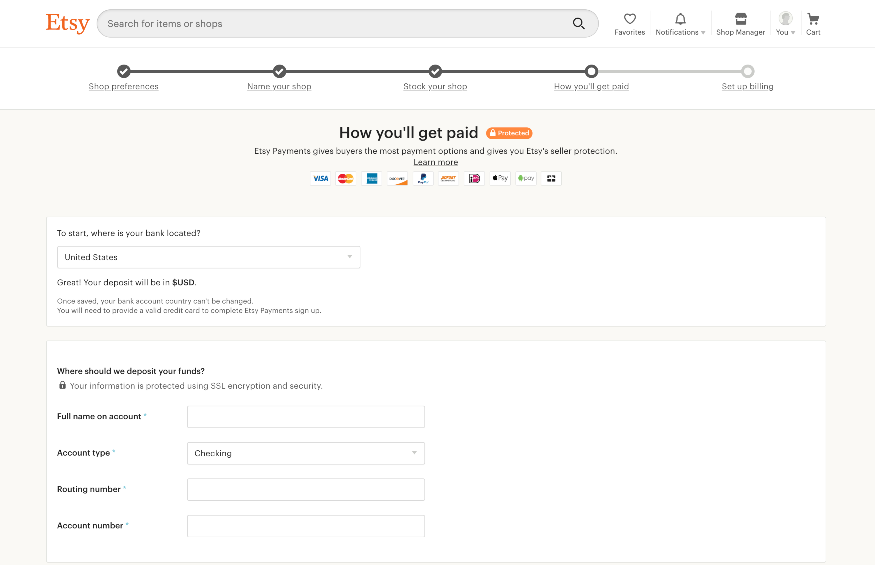 Etsy offers many electronic payment options. There are two options for electronic payments on Etsy: PayPal and Etsy Payments. This is the most popular option. Etsy Payments allows sellers to receive their money via a variety of options, including credit and debit cards (as well as store credit) and Etsy gift vouchers.
6. Set up billing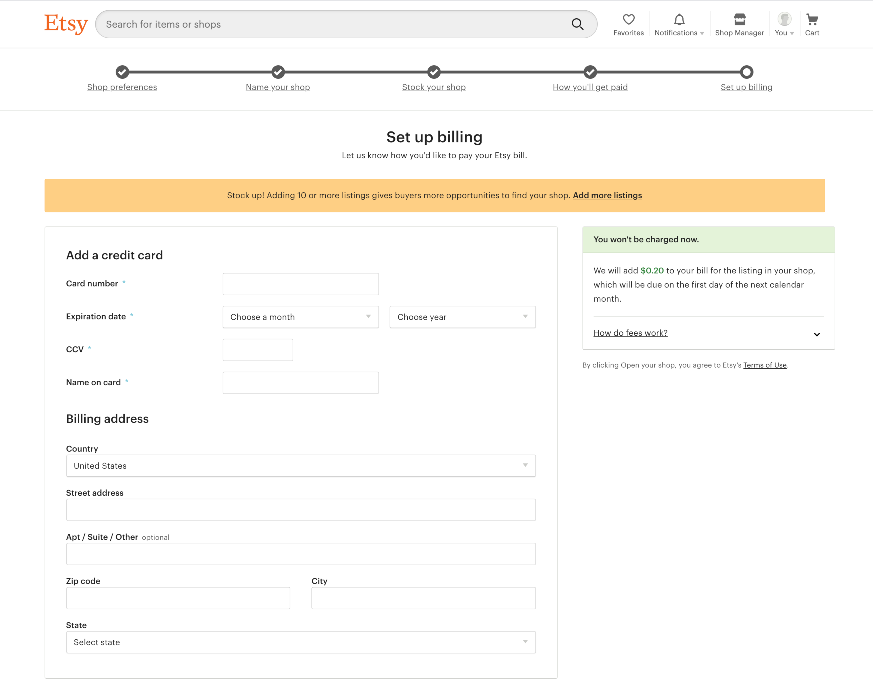 This step is dependent on where you live when you start an Etsy shop.
Etsy may require you to provide a credit card in certain countries for identity authorization purposes. Etsy will also require that you have a credit card to charge you selling fees. (More details below).
You have the option of enrolling in auto-billing if you are a U.S seller. In this case Etsy will charge your credit card on file for any selling fees.
7. Get your shop open
You have now successfully created an Etsy shop. Your shop will open once you click "Open Your Shop".
You can choose from one of the following formats for your URL:
https://www.etsy.com/shop/yourshopname
https://yourshopname.etsy.com
That's all. Now you're ready to optimize and promote your products.
8. Optimize your Shop
You have now opened an Etsy shop. It's time for you to start selling online.
It's not enough just to have an Etsy shop. Your digital shop should be just like a brick-and-mortar store. It must be easily found, well-curated, intuitively organized, and regularly updated. These are just a few of the sections that you can complete to make sure your Etsy shop is open (and running) smoothly.
Add a photo and bio to your profile
Visitors to the site will be able to see your public profile and learn more about you as an owner of a business or as someone outside of work.
You can tell the world anything you like in your bio. Tell the world a bit about yourself, your interests and your qualifications. Then tell the world how your products and mission are affecting you.
Your policies should be set
This section will answer any questions that customers might have about manufacturing, processing and payment. So that buyers know how long it will take for their items, be sure to include an estimate of processing time and shipping time.
Add sections
So buyers can easily find your products by grouping them into categories. The sections are a bit like a navigation menu and will be displayed on the left sidebar of your homepage. They include the number of products in each category.
Rearrange your items
Feel free to move items around the page.
Add the "about" section to your shop
Your store's bio is just as important as your "about" section. Your business's history can be told to customers in 5,000 characters. Remember that Etsy and its customers value transparency, openness, and authenticity. Don't be afraid to write traditional marketing copy. Just be authentic.
You can also list any person who assists you in creating your products, running your store, or providing photos or videos of your creative process.
Use Etsy's social media tools
Social media marketing is crucial for attracting new customers and keeping existing customers informed about new products.
Etsy makes it easy. You can update your social channels quickly with store announcements and milestones.
Etsy fees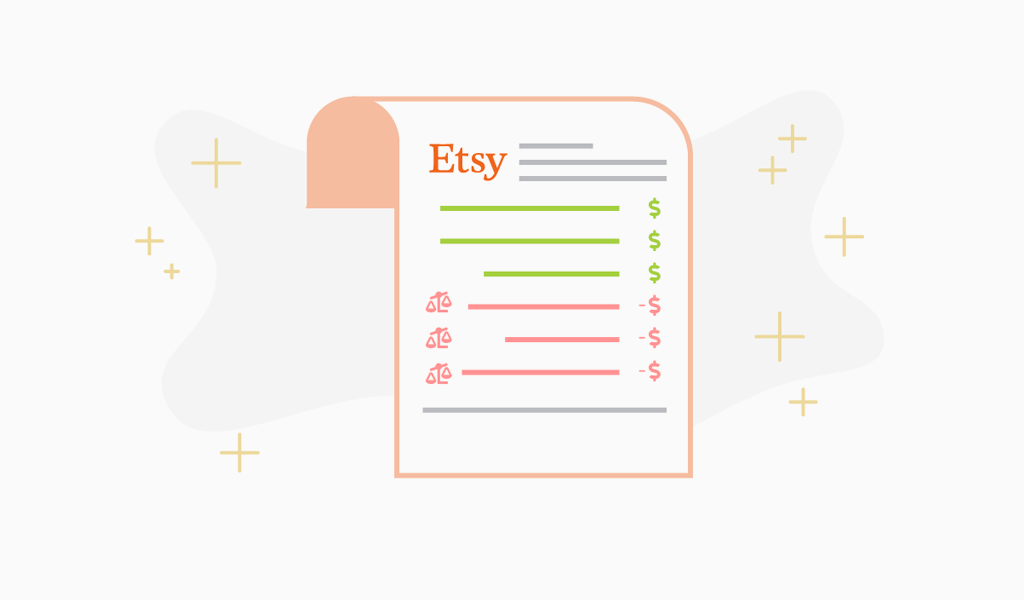 Let's take a look at the steps we have just covered to create an Etsy shop. Now let's discuss another component of selling on Etsy: Etsy seller fees. You'll need to set up your billing information and choose your payment preference, as well as the Etsy fees.
Etsy charges merchants fees for listing products and selling them. You don't have to pay anything for starting an Etsy store unless you choose a paid subscription plan.
Listing fees on Etsy
Listing fees are Etsy's seller fees for listing your items in your shop. When an item is added to Etsy's listing, listing fees and 20 cents per listing are added.
This Etsy fee must be paid for every product you list. After four months, your listing expires. If you wish to keep it on your shop's website, you will need to renew it.
Important to remember that listing fees are charged in U.S. Dollars. If you have an Etsy shop in another country than the United States, your listing fee could be different due to the exchange rate.
Transaction fees for Etsy
Etsy also charges transaction fees for items that are sold. Etsy charges a transaction fee of 5% of the item's total cost. This includes shipping and gift wrapping. It is charged in your chosen listing currency.
Processing fees for Etsy payments
Etsy charges a $0.25 + 3% transaction processing fee for buyers who check out on Etsy directly.
There may be additional expenses depending on where the seller is located. These could include the cost to convert the local currency into dollars.
Additional Etsy seller fees
While listing, transaction and payment processing are the main types of seller fees charged by Etsy, there are other fees you may be charged in certain cases.
First, Etsy will charge you the applicable fees for shipping labels. These fees are based on which shipping labels you select. Shipping costs will vary depending on where you live and what shipping settings you choose.
You will also need to pay a Square manual fee of 20 cents per transaction if you are selling items directly from your Etsy store using Square. This is in addition to Square's credit card processing fees.
If you decide to use certain add-on services offered by Etsy, you will need to pay for the associated costs. If you want to run ads for your shop or products on Etsy, you will need to set a daily budget and be charged per click.
As we have already mentioned, opening an Etsy store is free. However, Etsy offers a paid subscription plan called Etsy Plus.
This plan provides more advanced and expanded tools to help you manage and grow your Etsy shop, such as Etsy ad credit, customization options, and special discounts. Etsy Plus costs $10 per month. The standard fees mentioned above will still apply.
Here are some more tips for selling on Etsy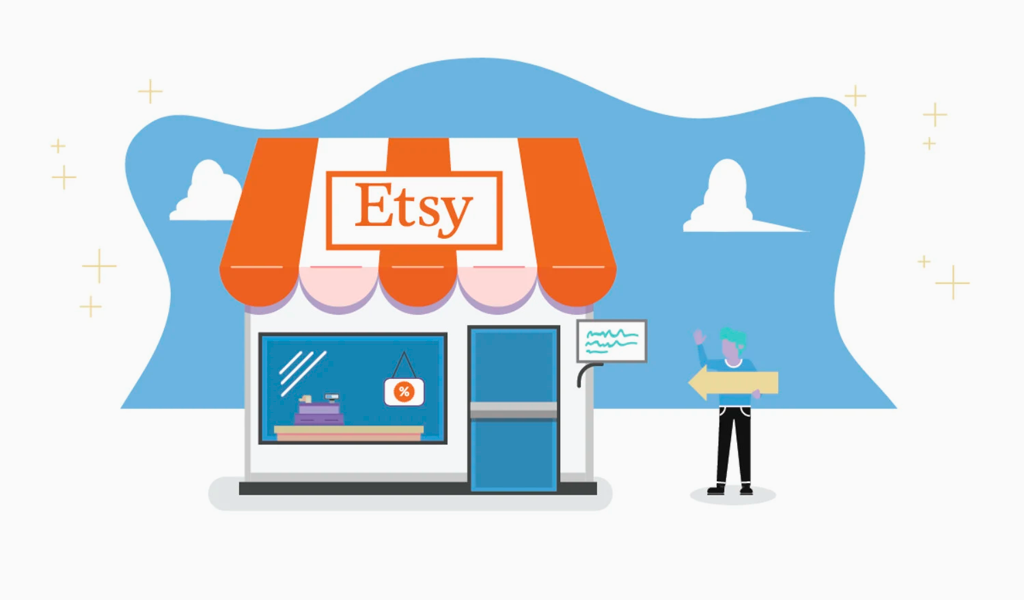 After we have explained how to open an Etsy store, let's talk about top tips to get your Etsy business off to a good start. These tips were sourced directly by Etsy shop owners.
1. Photograph professional or professional-looking pictures
We live in an image-driven society, whether we like it or not. This includes physical objects. Customers need product images that are attractive, well-lit, and show the product from multiple angles.
First, hero photos are close-ups of products against a white background. These images are great for your main photos. They should be high-resolution so that users can zoom in to see the product.
Lifestyle shots are next, showing the product in use by someone or providing more context. A smiling woman might wear a sweater for women in a photo taken outside in a park.
One final tip: You can use both these styles and shots in between. An example of this is a picture of a crafting supplies set that could be disassembled and then laid out in beautiful patterns.
Etsy permits a maximum of 10 photos. You can use them all. Your Etsy shop can be enhanced with high-quality photos to increase sales.
2. Get organized with your shop
It's not enough to have great product images to ensure customers shop at your store. You also need to think about how your products are presented on your website.
Every item should be placed in the order you have specified. You won't be able to trust your product's quality if you have them all in random order.
It is important to make a great first impression for buyers when they visit your Etsy shop.
3. With SEO, make your store searchable
Search engine optimization (SEO) allows you to improve your visibility online via platforms such as Google. Etsy SEO is also key to driving sales.
The platform determines the SEO techniques. Etsy, Amazon, Google, and Google have their own SEO strategies. The basics of SEO are the same, and it all boils down to keywords.
What items are people searching for on Etsy? You should understand your main product categories and then use unique keywords to make your business stand out. You should use as many keywords as possible to ensure that search engines can find your products and your business in the search results.
4. Make sure you price your products correctly
Pricing your products competitively is a key factor in attracting business and making a profit. However, it can be a difficult obstacle to overcome. Etsy has a few resources to help you navigate this difficult topic. They have a formula for pricing products as well as a worksheet that can be used to create a variety of pricing strategies.
Do not undersell yourself. Price your products to cover all of your labor, material and production costs and reflect the quality of your products. Remember that Etsy is a great place to buy unique items at affordable prices. Keep your costs low so you don't lose a lot of Etsy's audience.
Although joining Etsy is free and setting up your shop is free, Etsy will charge you a fee once you begin listing and selling products. So be aware of these fees when pricing your products.
5. Keep good financial records
Bookkeeping is a great way to understand where your Etsy shop is going. You can also use it to set goals and determine if you are making a profit. You will be more informed if you have a better understanding of the numbers.
The bottom line
Remember, most successful shop owners on Etsy started small and grew with time. The biggest obstacle to selling on Etsy is usually the reluctance to start. With millions of potential buyers, and the ability to share your own unique products with the world, why not take this advice on how to sell on Etsy and get started today?
Examples of logos with a computer from Turbologo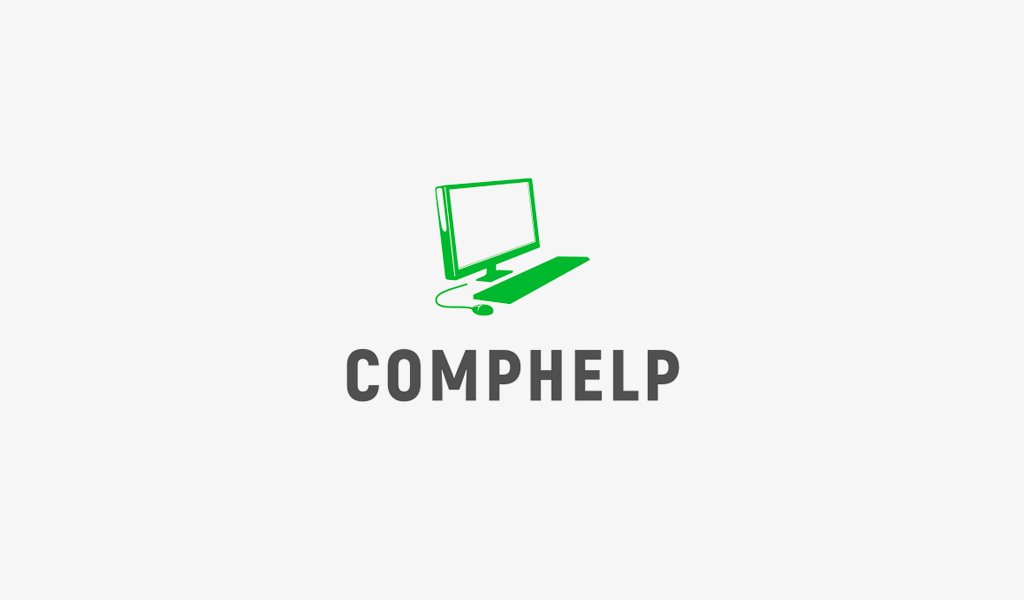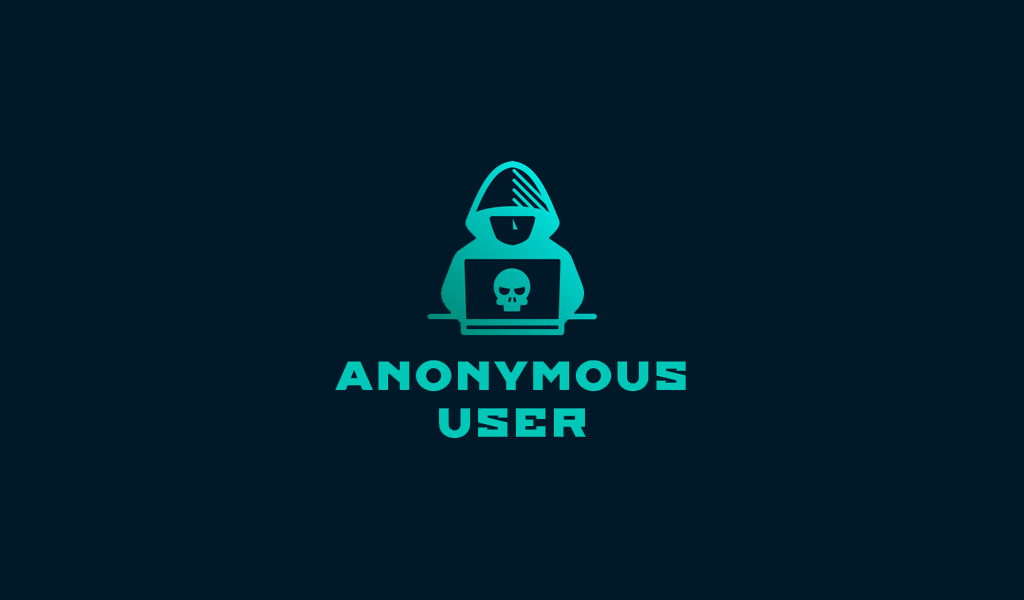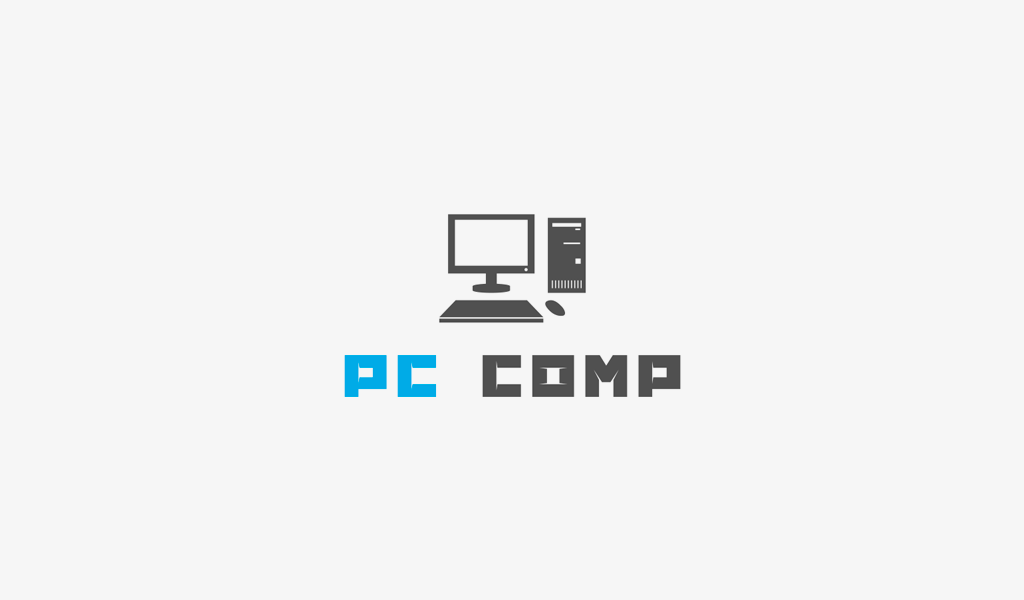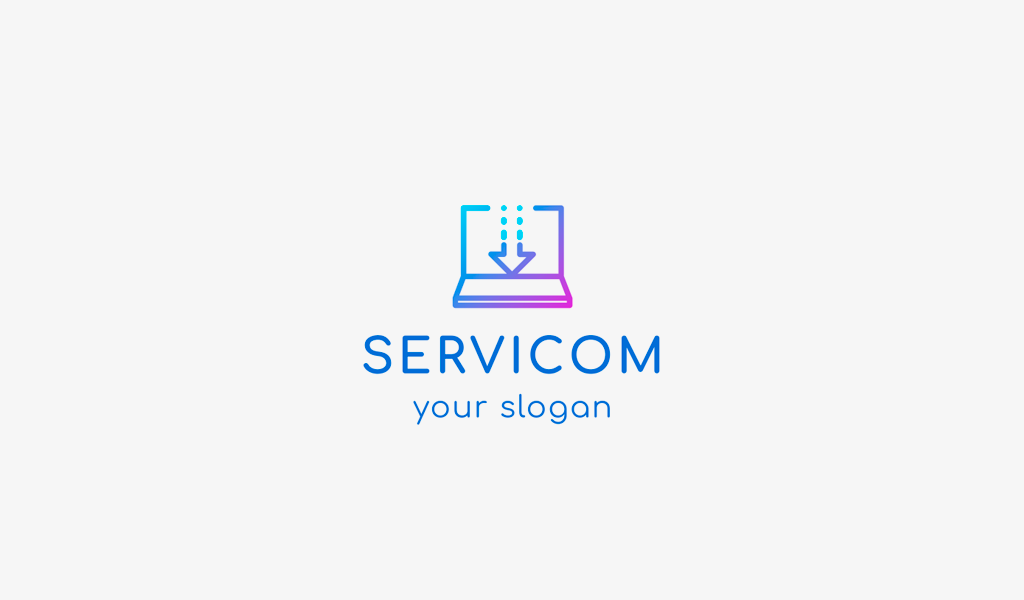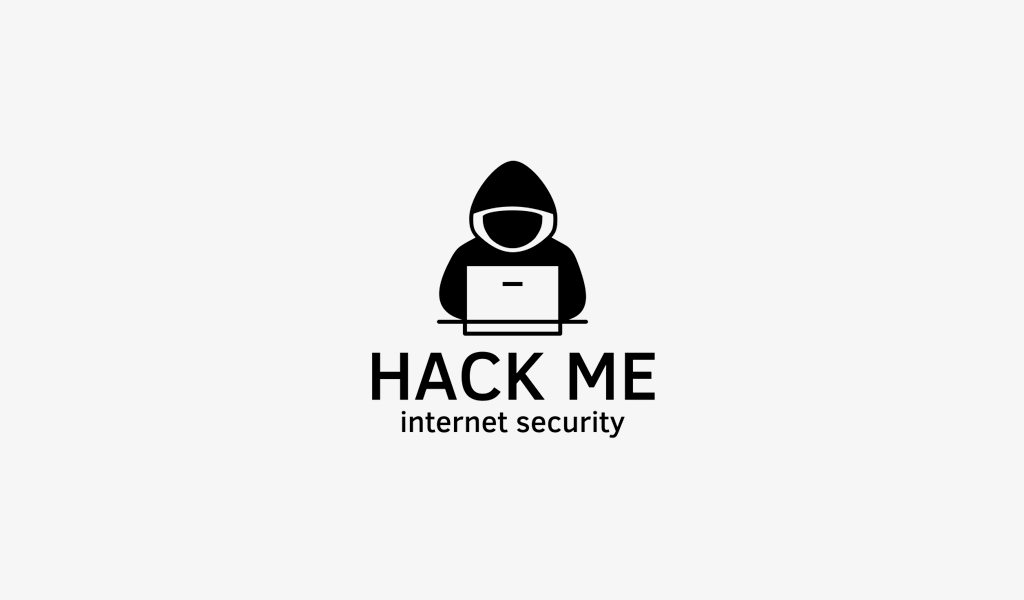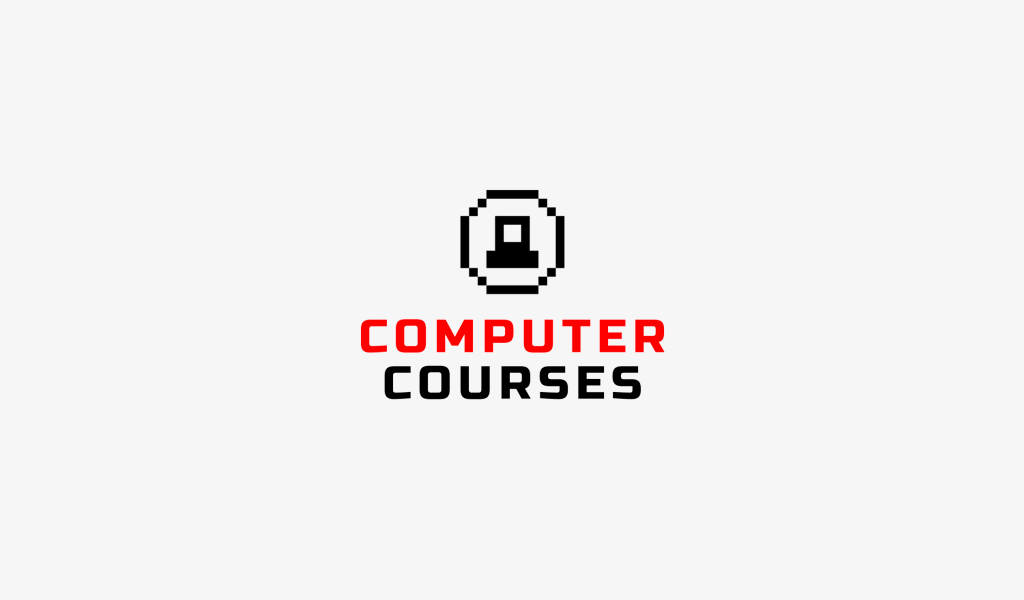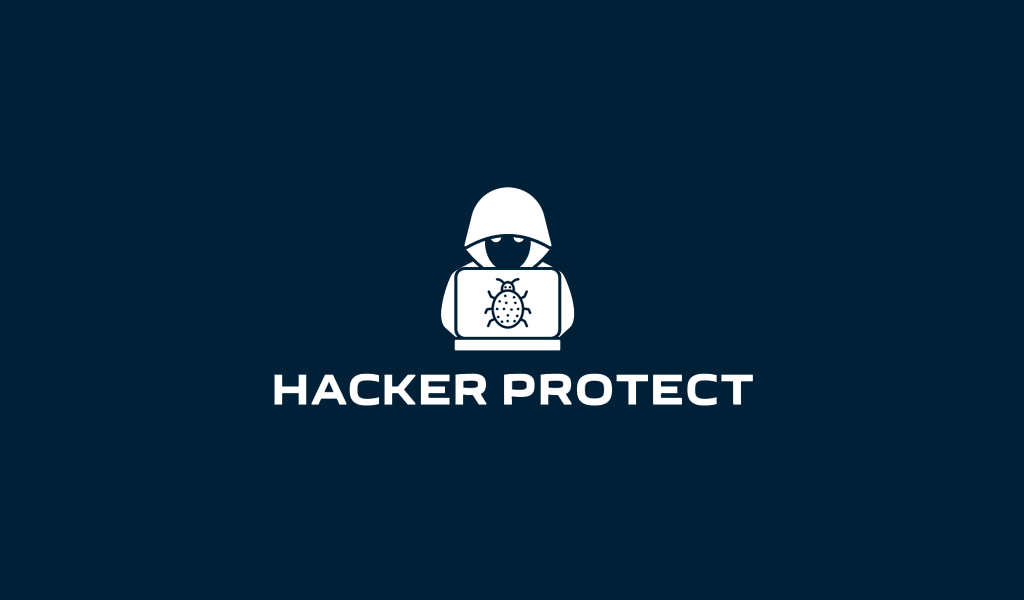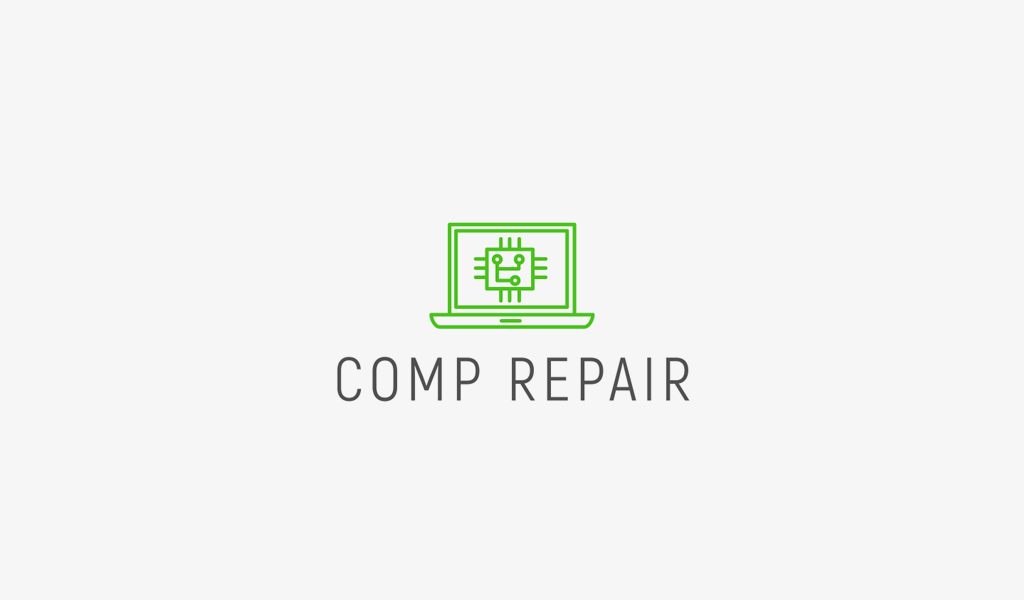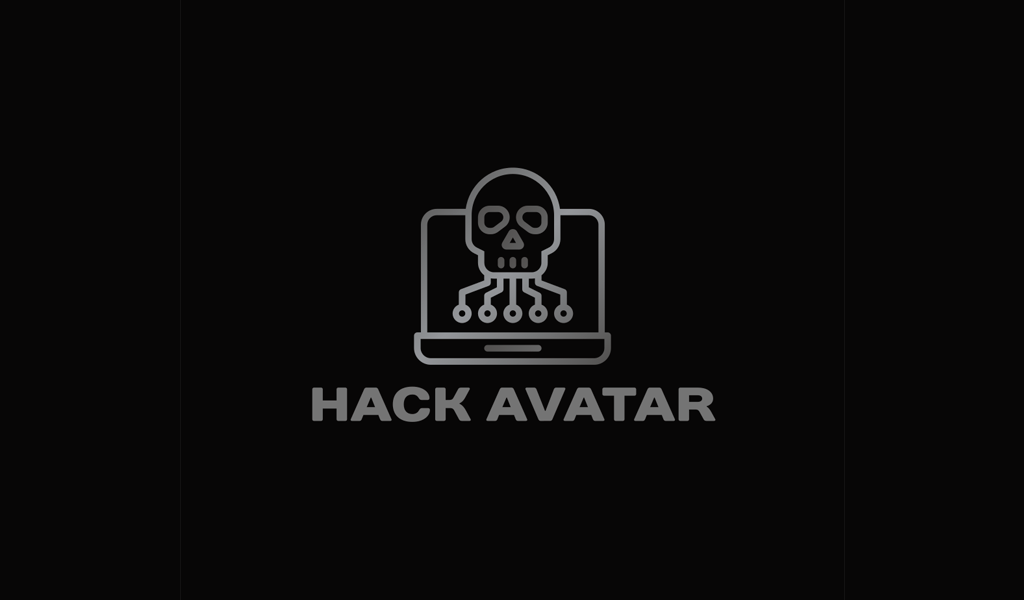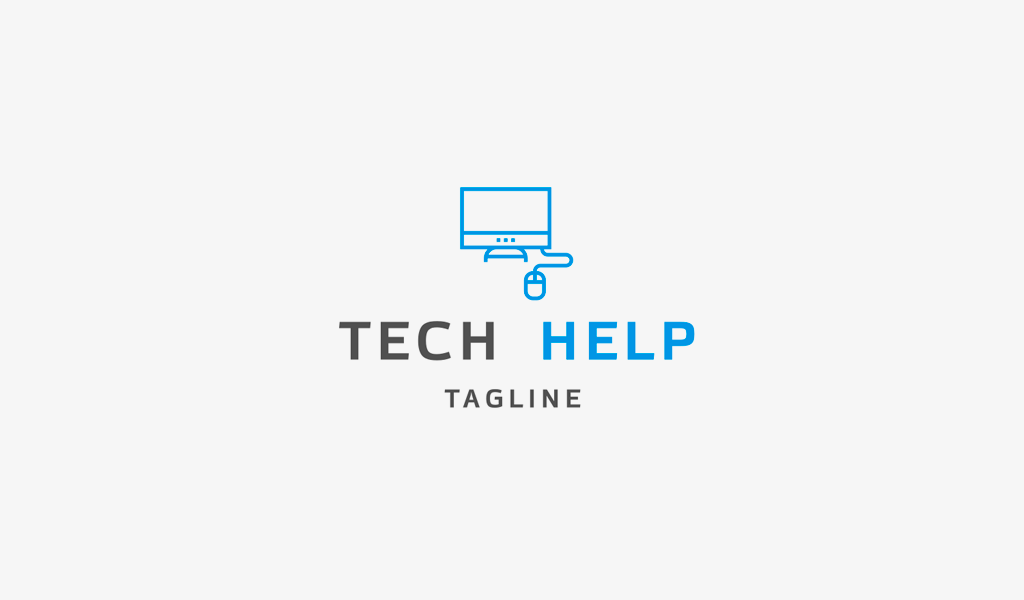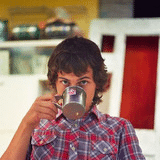 I'm a product and graphic designer with 10-years background. Writing about branding, logo creation and business.