Running any business takes a lot of effort and time. Modern technology allows you to delegate some tasks to your browser: you just need to install the necessary extension. Let's take a look at some useful programs for Google Chrome that will help you do routine work faster and better.
Create your own logo with Turbologo logo maker. It takes less than 5 minutes and no design skills needed.
Go to Logo Maker
Save to Pocket

You regularly find interesting articles, but you can't read them all at once? You don't have to add materials to pinned tabs and thus slow down your computer. Just a couple of clicks and the text goes to your personal archive.
The application is convenient because it allows you to customize labels – so you can quickly navigate to your saved publications. The extension is installed on desktop computers, laptops, tablets and smartphones.
LastPass

Remember passwords to all your accounts. The app securely stores information and prompts for login details when you need them. Keep in mind that there is one password you'll need to remember.
Hunter: Find email addresses in second

An extension that helps you to find email addresses by remembering only the domain name. In some cases plugin allows to find phone numbers and accounts in social networks: all information is taken from open sources.
Drive Permission Auditor

A great extension for those who actively use Google Drive. The program scans every file stored on Google Drive, then generates a report about what users have access to.
The result of the scan is a handy table with detailed information about the file: name, size, path, list of accounts able to work with it, etc. Each item is clickable – you can navigate to the document, image, or video of interest.
Todoist for Google

A manager to help keep track of tasks. You can easily create new items in your daily routine, navigate through them, delegate them to other performers or programs. Make changes and check your progress across devices – information is synchronized.
Google Keep utility

Google Keep" is an assistant for note-taking: it allows you to quickly edit notes, copy links and information from different online pages, leave comments, etc.
Send from Gmail

The extension helps instantly share snippets of articles from the web, as well as links to them. You need to click on the icon, and an email will appear in a new window, where the highlighted part of the text, a link to the material and the subject will already be added. By the way, you can create a topic template in advance – the information will appear in the header of the email automatically.
Mailtrack by Gmail

This utility keeps track of when the recipient opens an email. Advantages – possibility to choose the format of reading notifications: every click on the message, first viewing, etc.
As part of the basic settings, the opening time is shown – you can find out about it by hovering over the double green check mark. Keep in mind that if you use the free version, every email you send will have a signature indicating that you're using the program.
Google Analytics

A good tool to manage your data in Google spreadsheets. Facilitates calculations on information from reports, helps control access rights.
Lazarus

Lazarus Automatically remembers the data you enter on sites when you make a purchase, fill in forms etc. If for some reason it gets lost, you don't have to re-enter it – it can take care of that.
Quick Notes

The notebook you always have with you. With this utility you won't forget or lose any useful ideas. A great advantage of the application is that you can find entries using the search tool.
DayBoard

Shows the to-do list for the near future – the schedule is always at your fingertips in a handy format.
Drag

Streamline your inbox in the mail menu. The app turns the folder into a CRM-like menu: add the necessary columns yourself. By the way, it's easy to share with your team: you can give your colleagues access to organized messages.
FYI

Quickly searches for files located at various sites. After downloading the utility, you need to select work tools and create a link between them: a list of documents will be lined up automatically, and a search bar will appear at the top.
Another advantage of the plugin – will create a list of accounts that have access to the files: you can change the settings and modes of use in a couple of clicks.
GeoClever

Shows what positions in search engines in different regions your site occupies: a very useful service for businesses operating simultaneously in several cities.
Push Cart

Compares prices of services and products of competitors: collects and analyzes data in one place.
ClickUp

Helps you optimize your own and your team's work in a number of ways: keeps track of time spent on tasks, supports Google Drive and Drobox cloud storage which allows you to attach files right to ClickUp boxes.
SignEasy

Electronic Document Signing. The app eliminates the need to export files to other utilities and print papers: document workflow moves much faster.
FreshBooks Time Tracker

Handy for billing hourly labor activities. The plugin is indispensable for bookkeeping in general and payroll deduction in particular.
FlowCrypt

Encrypts Google correspondence: communicating and transmitting data via emails together with the program is more secure.
WhatFont

Quickly finds the name of any font you like: works for both Latin and Cyrillic fonts.
SimilarWeb

Calculates the amount of traffic coming to the site, detects its sources and shows the behavioral metrics. The utility is useful for analyzing your own sites and competitors' resources.
Paper panel

Collects statistics from VKontakte communities (it is important to have more than 1000 followers in a group or a pubic). The program finds out gender, age and other indicators.
VidlQ

Studies the statistics of YouTube channels. Can analyze your channel and competitors' sites – will show the difference in views, engagement, etc. The plugin will also help you choose the right tags.
Gmail Snippets

Speeds up communication via Google Mail: with quick commands you can insert frequently used phrases.
Awesome Screenshot

Allows you to record the screen of the device. User can customize the capture mode to his taste – select all or part of the information shown on the monitor, blur sensitive data, perform basic video editing, upload files to disk and the cloud, etc.
Pablo

Helps you quickly create visual content for social media: a suitable image can be made in a couple of minutes. The app has libraries of different templates, fonts, and source images, but you can also use your own blanks.
SessionBox

Allows you to run multiple sessions simultaneously in different accounts: no more opening multiple windows or resorting to anonymous mode.
WildFire

Automates multiple sequential tasks in a browser. You just need to build an algorithm – the utility will search for images, upload content to the site, leave comments, etc.
Conclusion
Save time and simplify work tasks with Google Chrome plugins. Delegate routine tasks to smart programs – most of the mentioned apps will be useful for every business regardless of its scale and focus!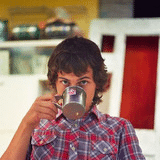 I'm a product and graphic designer with 10-years background. Writing about branding, logo creation and business.