The 50th anniversary of the Stonewall Riots in New York City is coming up. Many brands have added a rainbow filter to their logos or created a temporary logo to show solidarity with the LGBTQ+ community.
We are not here to discuss politics or to share our cultural beliefs and opinions. However, we want to take a look at some of these creative logo designs that companies showed off in 2019. Over the years, logo design has become more minimalistic (and sometimes a little boring) which makes these Pride Month logos quite eye-opening – especially if your brand is based on color.
Create your own logo with Turbologo logo maker. It takes less than 5 minutes and no design skills needed.
Go to Logo Maker
Below is a roundup of 7 brands that have nailed their Pride Month logos and why we love their designs.
Top 7 Pride Month Company logos for 2021
MAC Cosmetics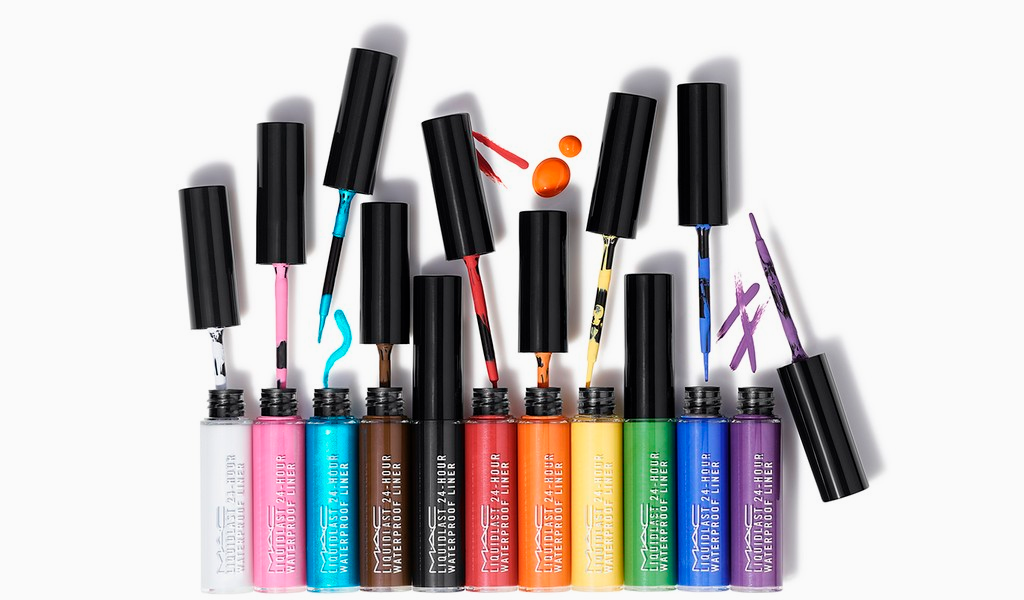 This high-end makeup brand is known for creating limited edition palettes and collections. Their Pride Month collection is no exception. MAC Cosmetics is proud to support the LGBTQ+ community. This year, they released their blushes, glitter, lipsticks, and eyeshadow collections along with a #MACLOVESPRIDE hashtag. Their packaging is the best thing about this collection, aside from their wild colors. Although they didn't change their logo, the makeup packaging has rainbow lines that contrast well with the iconic black packaging.
Bombas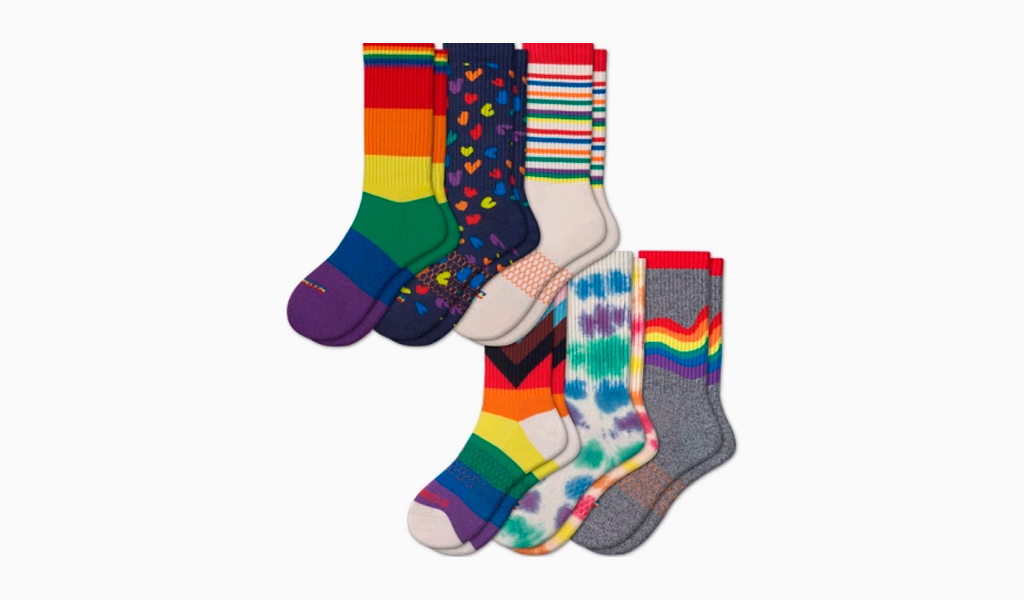 The sock company is committed to giving back to the community, no matter where it may be. Their corporate message is to make the world better, so it was only natural that they released a limited-edition rainbow sock. Their rainbow socks are unique in that they don't have a traditional rainbow design. The colors blend together well in random order. Bombas will partner with the Ally Coalition to donate 40% of their socks to homeless LGBTQ+ youth.
Converse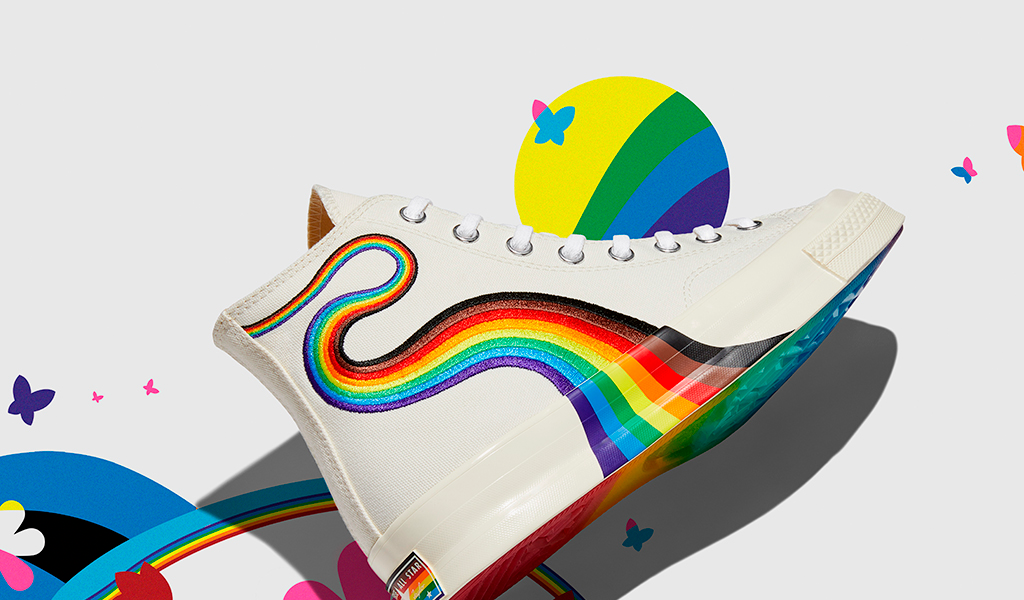 This company, which invented casual sneakers, just released a stunning 2019 Pride collection. The company took the classic Chuck Taylors and gave it a little more bling. Converse chose the more subtle, but still vibrant, transgender flag to support the trans community. The flag comes in three colors: light blue, light pink and white. These shoes feature lightning bolt and silver glitter designs. Even better, a portion of the proceeds will be donated to LGBTQ+ non-profits worldwide and locally.
Bud Light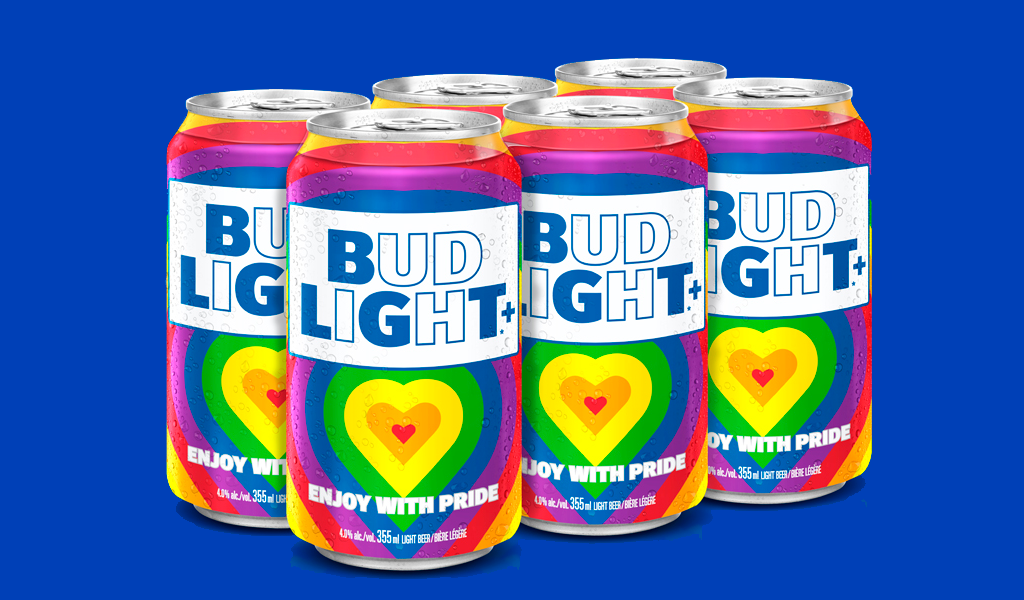 Celebrations bring libations. Why not support our LGBTQ+ community by purchasing from them? Check your local corner shop for Bud Light's rainbow-colored aluminum cans, which are available throughout the month. Anheuser-Busch is donating $150,000 of its proceeds to GLAAD. Bud Light's logo remains in bold white, but the packaging has a rainbow gradient. This will encourage anyone to buy a 12-pack to share. Cheers!
Kind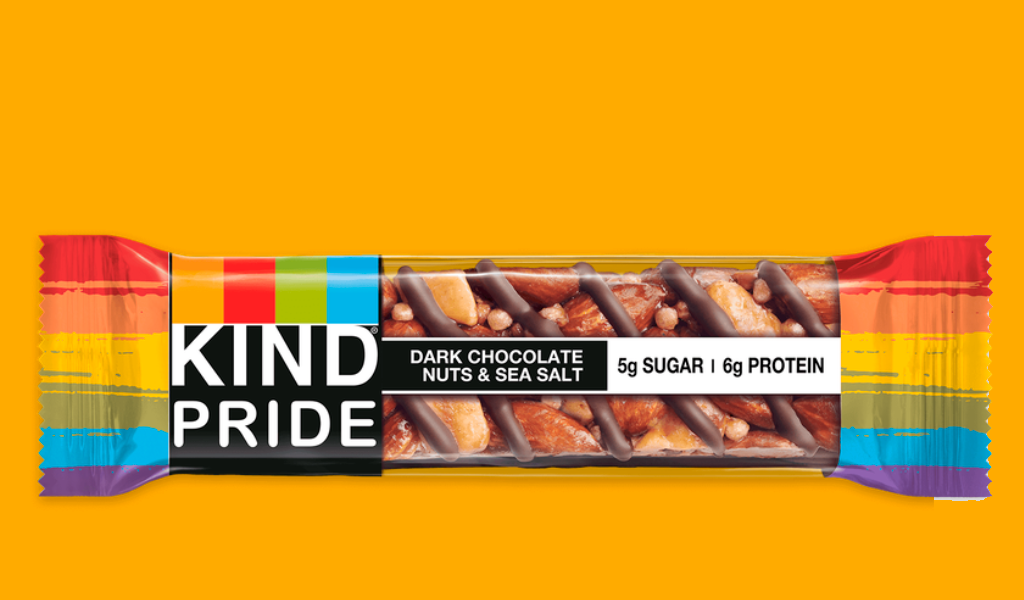 Kind bars are a great snack that can be enjoyed all year. The month of June is a good time to enjoy these delicious snacks. Kind has replaced the single-colored packaging of their bars with a rainbow. Kind temporarily changed their logo from black and white to "Kind Pride" to support the LGBTQ+ community. All proceeds go directly to New York's Ali Forney Center which provides shelter for LGBTQ+ youth. Alexander Roque, AFC's Director for Development, said that Kind's employees volunteer at the Ali Forney Center.
Under Armour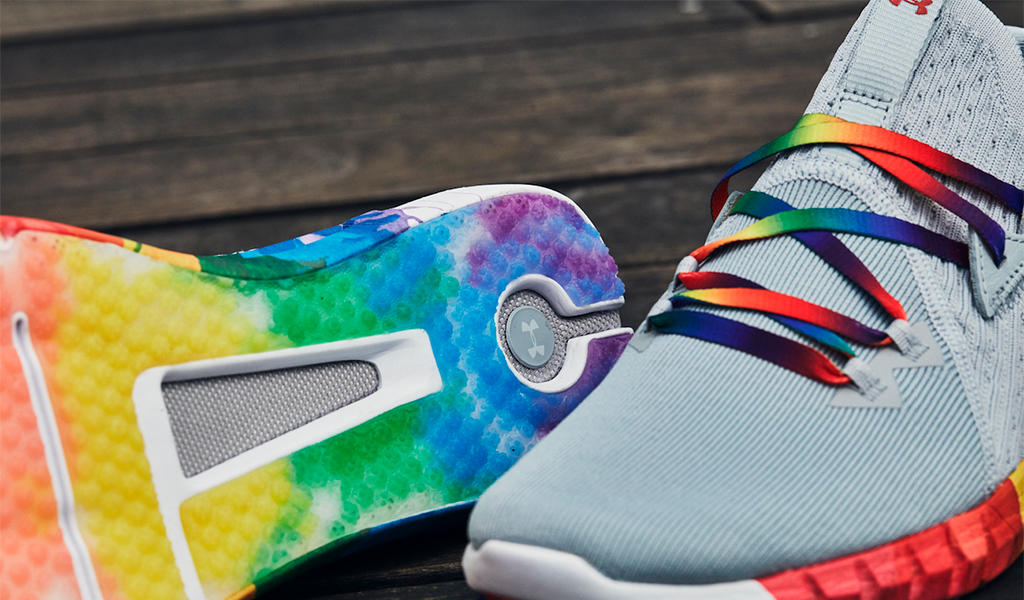 Under Armour made bold statements for Pride Month this year. They not only released a must-have Pride collection but also supported their LGBTQ+ employees throughout the month. Under Armour is known for being one of the most LGBTQ+-friendly workplaces. Their employees regularly participate in Pride marches, and they even started a club to support the community. For a limited time, the logo of athletic apparel company Under Armour was changed from the black classic to a rainbow gradient. Proceeds went to Athlete Ally a non-profit dedicated to eliminating homophobia in sport.
NASA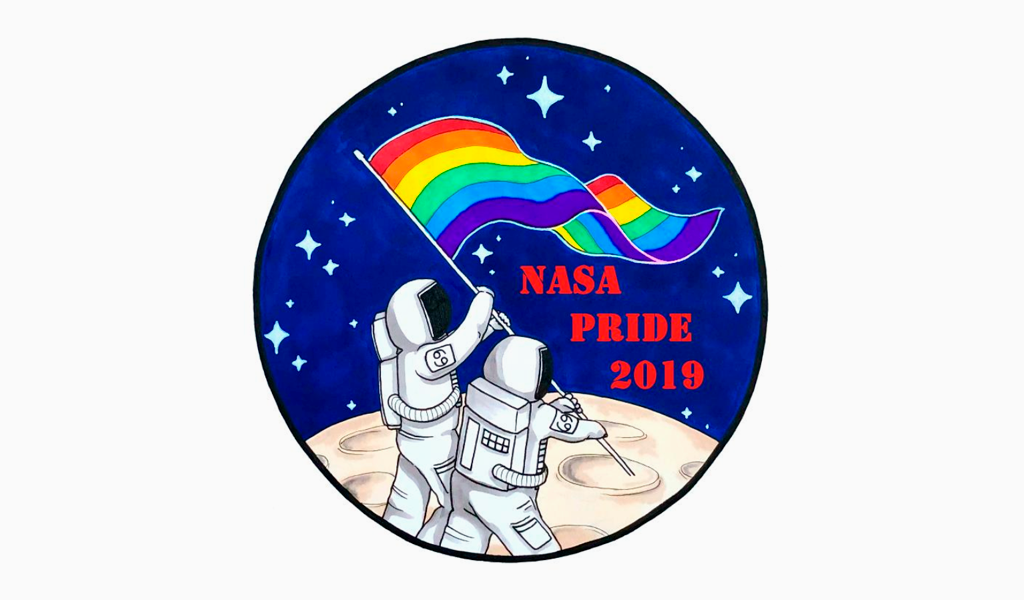 Although NASA is technically not allowed to support LGBTQ+ communities at any of its embassies in the world, there were some "rogue NASA" employees that decided this was unacceptable. A few people approached Lauren Power, an artist, and asked her to draw a Pride logo. The Rogue NASA Twitter account published their cartoon-style NASA PRIDE 2019 Logo a few weeks later. A few online promotional product companies have picked up the design and are now selling printed t-shirts, tanks, stickers and mugs with the Pride design.
The last word
Do you want to show your support for the LGBTQ+ community? Turbologo allows you to create a Pride logo in just minutes. You can also customize the colors using our intuitive editor.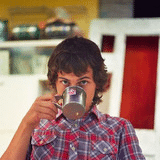 I'm a product and graphic designer with 10-years background. Writing about branding, logo creation and business.