For e-commerce businesses, shipping and fulfillment represent the most direct touch point and connection with a customer. This is also one of the most overlooked marketing opportunities.
Packaging was created to protect products from shipping damage. However, if you focus only on the function of your packaging, you may overlook the potential marketing benefits. If done well, branding packaging and unboxing can be a great way to provide a functional product and make your customers feel special.
Create your own logo with Turbologo logo maker. It takes less than 5 minutes and no design skills needed.
Go to Logo Maker
What is Ecommerce Packaging

Ecommerce packaging often refers to packaging that is used to ship your products directly to your customers.
Covid-19, which enforces online buyer trends and retail stores moving to online stores to cut costs, has seen the e-commerce market grow. Shipping boxes have become an integral part of the unboxing experience.
Brands are taking advantage of this opportunity to show their creativity and brand identity, customizing their shipping boxes to stand apart from the rest.
E-commerce packaging is as big as ever but conceptualizing your product's packaging can be nerve-wracking, especially if you lack design experience or don't know what your options are.
There are many types of packaging available!
Packaging is important

Online retailers are able to provide delight at a lower cost than physical retail. Online shopping may offer convenience, but it can also compromise the experience of having to touch and feel the product before you make a purchase. It's crucial to make sure customers have a memorable experience with your brand and stand out from the rest.
Dotcom Distribution recently found that 40% of customers are more likely to buy again from online merchants with premium packaging. The same study also found that premium packaging makes a brand feel upscale, as well as builds anticipation for delivery.
Online retailers have made packaging an extension of their brand. Consider Apple as an example. Apple is known for its high-end, shiny, and elegant products. This is just like the packaging it ships. You can delight your customers in different ways, even if you don't have the same budget as Apple.
Different types of product packaging

You will need to pack your products for safe transportation before you can ship them. You have a few options when it comes to packaging that is utility-oriented.
Corrugated boxes
Unless you are shipping something very fragile or small, all products require some sort of packaging to ensure safe transport.
There are several types of ecommerce package:
Corrugated boxes

They are still the most common type of product packaging that retailers use. These are sturdy and don't add any weight to your products. They can also be recycled. Double-walled corrugated containers can be used to protect heavier items.
These are examples of mail boxes that retailers could use to ship their products.
Padded mailers

These boxes are ideal for small, flat or delicate items like jewelry, handcrafted goods and books. Bubble wrap or recyclable paper can be used to protect your items, but they are less environmentally friendly.
Envelopes and bags

You can ship lighter products using poly mailers, Tyvek bags, or plastic shipping bags. These bags are lightweight, strong and easy to store. They also seal well, making it easier to ship small boxes or orders from your home or warehouse. You can also easily customize them to fit your brand and use zero-waste alternatives through companies like Hero Packaging.
Custom product packaging

You can create an unforgettable experience for customers by using custom boxes. You have many options to print and customize everything, from tissue to gift wrap and packing slips. You can also print on all sides of your box to show your brand and create a memorable experience for customers.
East Coast Packaging is a popular choice for packaging materials, offering over 1,300 sizes of boxes, bubble mailers, and package cushioning. There are also apps like Arka on the Shopify App Store you can use for your custom packaging needs. In the resource section, we have many additional resources for boxes or cushioning.
How to make a customized packaging experience

While many elements should be coordinated when designing a brand packaging and unboxing experience that is memorable, you don't need to include all of them.
Instead, choose the packaging solutions that provide the best value and experience for your customers. A few of these products packaging supplies can make a big difference in making your customers' unboxing experience memorable.
Packaging

The main shipping container is the most important element. This could be a bag, a box or a poly mailer, depending on the product. Corrugated packaging options in brown and white were once the only option. They are sturdy and cheap and can do the job well, but may not make the impression you want.
Are you eco-friendly? Biodegradable packaging options can be found using compressed fibers made from coconut and mushroom filament. You could, for example, use compostable mailers made of corn instead of plastic poly mailers.
Although the package is the best way to create an unforgettable experience, it can be quite expensive.
Tissue paper

Tissue paper wraps your products adds excitement and anticipation to the unboxing experience. You have two options: colored or custom-printed tissue.
Filler

The traditional filler types were Styrofoam packing peanuts and foam inserts. Popping bubble wrap is a beloved pastime of many, but it doesn't look very appealing and doesn't give off a premium feeling. Crinkle paper (colored, brown) or excelsior (wood fibres) are other options for packing filler.
Stickers

Stickers are an affordable and versatile option. A branded sticker can seal tissue paper together if you are using it. You can also use stickers to mark your boxes on a budget instead of printing custom designs.
As a thank you to your customers for purchasing, you might also include some stickers and a brief note.
A business card or promotional material

Small promotional pieces can be added to business cards at a low cost. They don't need to look like corporate business cards.
Haus, for example, includes packaging inserts such as newsletters in its shipments. This printed content is used to deepen the brand's relationship and customers because of the product it sells.
Customers can include personal notes or instructions to increase the value of your product. These options are very affordable.
Slip for packing

Although it is standard practice to include a packing slip or receipt in every package, many businesses do not use this as a marketing tool or branding opportunity.
For example, a high-end restaurant will deliver the receipt at the correct time. It is usually presented in an elegant manner or within a closed folder to the diner. The receipt and packing slip should be placed in the package at an appropriate place. It's not something that a customer will want to see the moment they open it.
Note custom

Handwritten notes can be difficult to scale but new businesses are working hard to win every customer. Connecting with shoppers through a personal, genuine note or card can make all the difference–handwritten messages show customers you care and that there are real people powering your brand.
Education materials

Include instructions in your packaging if you are selling products that require some "how-to" information. It is important to ensure that your customers know how the product works for them.
Customers will feel more comfortable sharing educational materials with you. This shows you care about their experience and builds trust. It also communicates that your support for your product is ongoing after they purchase.
Tape

You can just grab the clear packaging tape and move on, right? Not necessarily! You can choose from a wide range of colors to match your custom packaging. You can also create branded tape, a la Amazon, for instant brand recognition.
Gift or sample

You may offer a sample of another product free of charge, depending on the customer's past purchases. You should choose something that your customer is most likely to be interested in. If they have purchased shampoo, you could give them a sample of a complementary conditioner. This can be a great way to cross-sell and introduce customers to new products.
The downside to custom-branded packaging can be the cost. These costs include both price and time.
Based on your average order size, profit margins and other factors, you will need to determine which options are most financially viable and which offer the best value for your customers and business.
The most costly costs associated with creating a customized branded unboxing experience are custom boxes and mailers.
You may need to order 500+ boxes and pay $5-$25 for each box. Poly mailers cost $0.25-$3 depending on the size of your order. However, you can order as many as 10 with some suppliers. Consider that an e-commerce box will weigh more than a standard poly mailer.
To save money, you can opt for lighter packaging if your products do not require protection from a box. You can also opt for sustainable packaging and shipping solutions, from using compostable mailers and reducing packaging size to lower costs and align with more eco-conscious consumers.
Creative thinking can help you cut costs and get similar results. Consider pre-designed colored e-commerce boxes from places like Arka to help with your packaging needs. These shipping boxes have lower minimum orders and higher prices. You can order as few as 25 boxes and the prices will vary depending on their size.
You can also search AliExpress for similar boxes, sometimes with a minimum of 50 units and sometimes less than $0.39 per unit (depending on the size). Free shipping to most countries is available.
If you wanted to further customize the experience, you can consider adding printed stickers with your logo from a service like Sticker Giant or a similar service.
The cost of packaging materials is almost always lower if you order larger quantities. To reduce costs, strategize which items you will use and place larger orders. When calculating the cost of your packaging, be aware of the effects of weight discrepancies. Higher weights mean higher costs to ship, which can impact your shipping strategy as a whole.
Voila!
Do not let this overwhelm you. Instead, view it as an opportunity for connection with your target market.
Understanding your target market will allow you to design packaging that sells your products and attracts new customers.
While it may seem troublesome to start on your own e-commerce packaging project, with proper preparation and support from reputable vendors, any business can achieve a professional e-commerce packaging solution.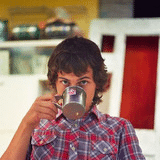 I'm a product and graphic designer with 10-years background. Writing about branding, logo creation and business.