Dropshipping is a term that has been used a lot if you are interested in starting an online business. What does this really mean? What is it? It's why we hear more about it every year. How can it benefit your business?
Create your own logo with Turbologo logo maker. It takes less than 5 minutes and no design skills needed.
Go to Logo Maker
Dropshipping: What does it mean?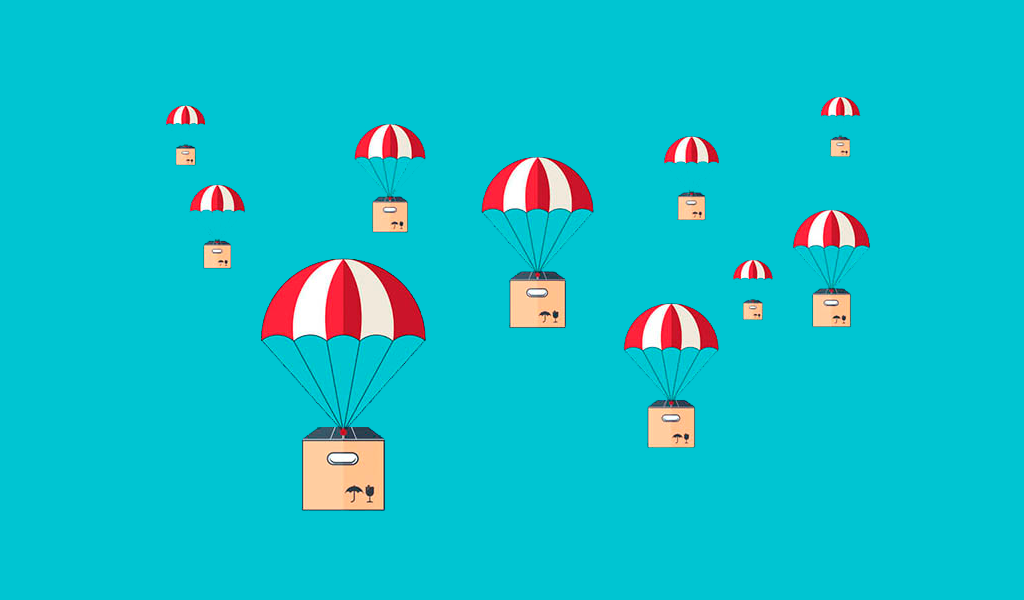 Dropshipping is a business model that allows entrepreneurs to start an online business and sell products to their buyers without ever actually stocking the items themselves. Dropshipping stores purchase products from third parties and ship them directly to customers.
Dropshipping allows you to sell a product online and not have to ship it. Dropshipping offers another benefit: you don't have to pay until the customer pays. This makes dropshipping attractive for those who don't want to invest a lot in initial inventory or don't want the risk of buying products that don't sell. The low barrier of entry makes it possible for both professionals and novices to choose a niche to start their own dropshipping-based online store.
Dropshipping: How does it work?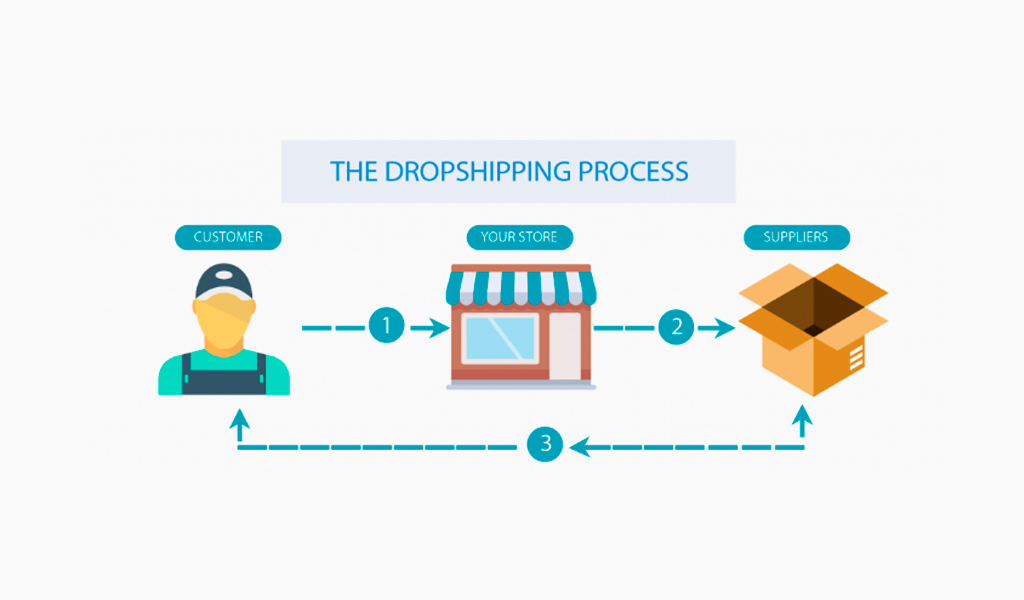 First, you need to know about the existence of the product before you can buy it. Dropshipping success is not accidental. The most popular products tend to be unique and unheard of. The average customer is drawn to new products and becomes excited about buying them.
Dropshipping items should be priced between $10 and $30. This is the type of purchase you can make quickly without spending too much time researching.
Your online store is another important element of the equation. There are many tricks and techniques to increase conversions that you hear about in sales funnels. It is important to ensure that your customers have a pleasant shopping experience.
Your online shop should make your customers feel relaxed and give them the opportunity to indulge in a well-deserved gift.
People are willing to pay more to have that moment. AliExpress is the best online marketplace for shopping.
Online shops that believe they can bombard customers with pop-ups from the moment they land on the page to lose customers due to the price are at risk of losing them.
Dropshipping: Advantages and Disadvantages
This business model has the advantage of allowing you to quickly launch an online shop, even if you start from scratch.
You can test new products from your online shop without having to invest in a warehouse.
Dropshipping presents a challenge in that dropshipping can lead to long delivery times and poor customer service management. Sendcloud provides the solution to these issues.
Dropshipping Trends: The hunt for the viral product
Dropshipping is only possible if you have a product to sell. The choice of the product is crucial.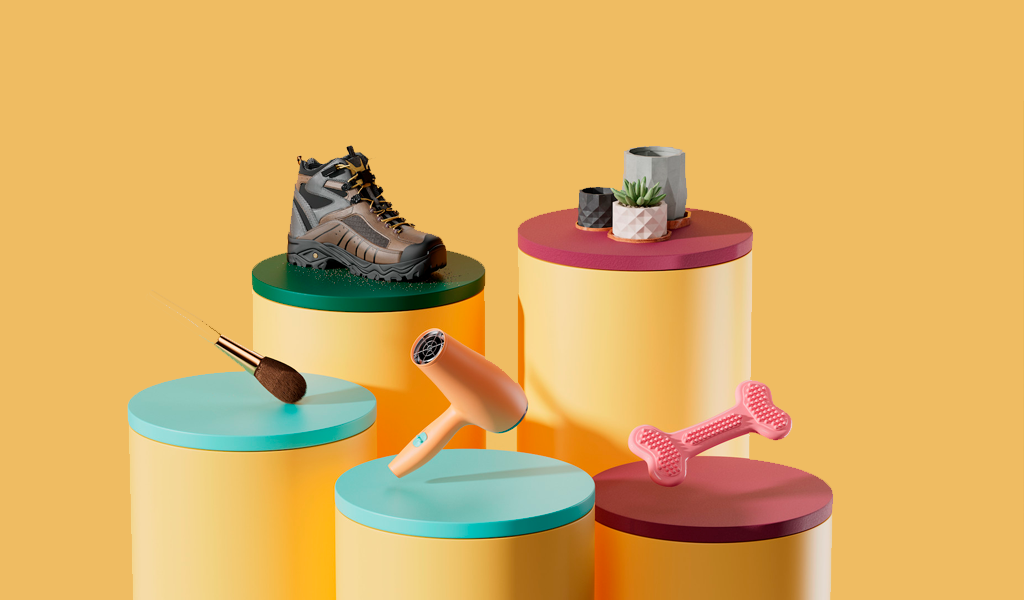 Some products become viral and generate net revenues in the four- to five zeros range. Others will not.
What makes these products different?
Although the answer is in millions, it is also very variable. However, there are some guidelines.
It must not be a common product, as we have said before. You will not sell anything that isn't available in the local shop or Amazon.
It must be useful. It could be a winner if it solves a problem or improves the lives for those who use it.
You have an added advantage if the product is connected to a hobby, such as DIY or golf. People will spend more money to pursue their passions. This makes it easier for social media marketers to identify the audience.
It takes time to find a product that is promising. There are many ways to do this. To find a solution to a common problem, you can pay attention to the advertisements on Facebook and Instagram.
Once you have found a product that is promising, it's time to look for a supplier.
This is an important stage, as unreliable suppliers can cause enough problems that you are forced to fail.
How can I locate a dropshipper
Dropshipping is a great option if you are convinced of the concept but don't know where to start. However, it can be difficult to type "dropshipping" into a search engine. Dropshippers works primarily with businesses similar to yours. They are a Business to Business (B2B), not a Business to Consumer. B2B companies use different strategies to attract and convert their audience. This usually involves building personal relationships with customers and having one-on-one conversations over the phone or in person. They won't appear in the search results or at all close to the top because they aren't focusing their resources on SEO or consumer marketing.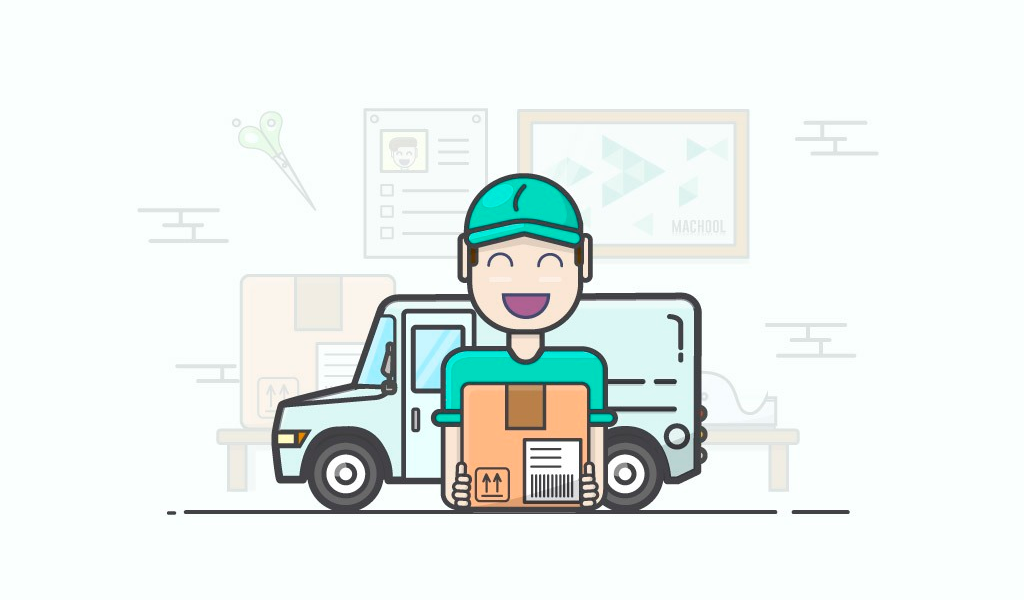 You'll need to dig deeper in order to get the best results. Expand your search to include words such as "wholesale", "distributor", "bulk", "reseller", "bulk", "seller", "reseller", warehouse, manufacturer, fulfillment house and supplier. You can also combine these terms with specific goods or types of goods. It is important to understand your niche before you start searching. Dropshippers are specialists in different industries.
Dropshipping aggregators can be found online through comparison lists, blog articles, and companies that help you choose the right dropshipper. These can be paid or free resources. However, it is important to do your research and ensure that the aggregator you choose is trustworthy, reliable, and well-respected in the industry. Many Volusion merchants worked with dropshippers who had built-in "aggregation tools", such as Kole Imports and Doba.
You don't need to restrict your search to the internet. Another option is to call the manufacturer of the goods you are interested in. Many manufacturers will provide a list of dropshippers who carry their products and are willing to share their opinions. It is worth doing a little extra work to distinguish yourself from others dropshipping identical products. You might even get a better deal from the manufacturer!
How can I find the best dropshippers to help my business?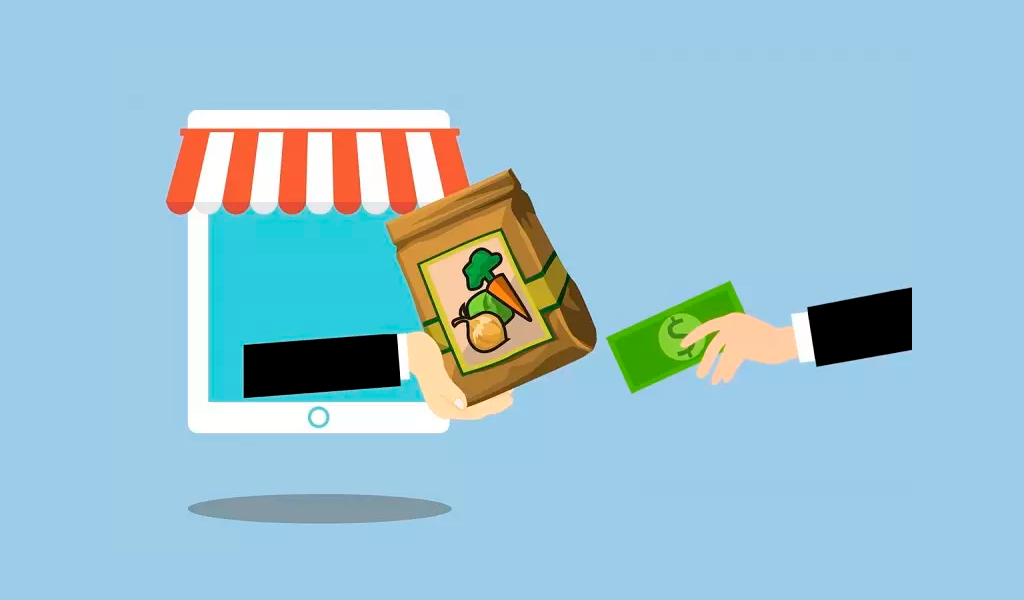 Now you have a shortlist of dropshippers. But how do you choose? You should remember that dropshipping is flexible enough that you can use different dropshippers to sell different products depending on their strengths. It's better to keep your trusted dropshippers small so you can build strong relationships with suppliers and communicate openly. Keep a clear vision of your business in your head when choosing dropshippers. This includes the purchase order process. This will allow you to analyze many factors such as:
Which goods are they selling and what is the cost? Are there any additional fees? What payment options are available? If the numbers don't work in your favor, you can quickly make a decision.
How long have they been in the business? It is preferable to have a veteran dropshipper, someone with a track record of safe and trustworthy shipments (and happy clients) that goes back at least a decade.
Which shipping company do they use? Is it well-known if they ship with a specific shipping company? Are they able to ship? Are they able to ship to all areas in your area? Are there any restrictions on what goods they can send?
What other customers do they ship to? Do you use the same service as your competition? If you think you can out-compete them elsewhere, this isn't necessarily bad. Are you their biggest client? The smallest? The dropshipper will not go out of its way to satisfy your needs.
How to choose a business name idea? It is crucial to choose a business name that will be memorable and distinguish you from other businesses. Customers associate a business name with the value it offers. Get business name ideas using Turbologo's business name generator.
What customization options are available for shipping? Is it possible to put your brand on the box? Are there any coupon codes, marketing collateral or contact information that can be added to the box? Are they able to send out order notifications emails? What is their return policy
While you are doing your research, don't forget to ask dropshippers questions! Ask their customers! Look online for reviews, forums and social media. Or ask them directly for references. You can take it all in with the grain. Determine if the most positive or negative feedback is genuine, or if they are somewhere in between. Also, determine how closely this matches your search criteria.
How do you create a dropshipping store?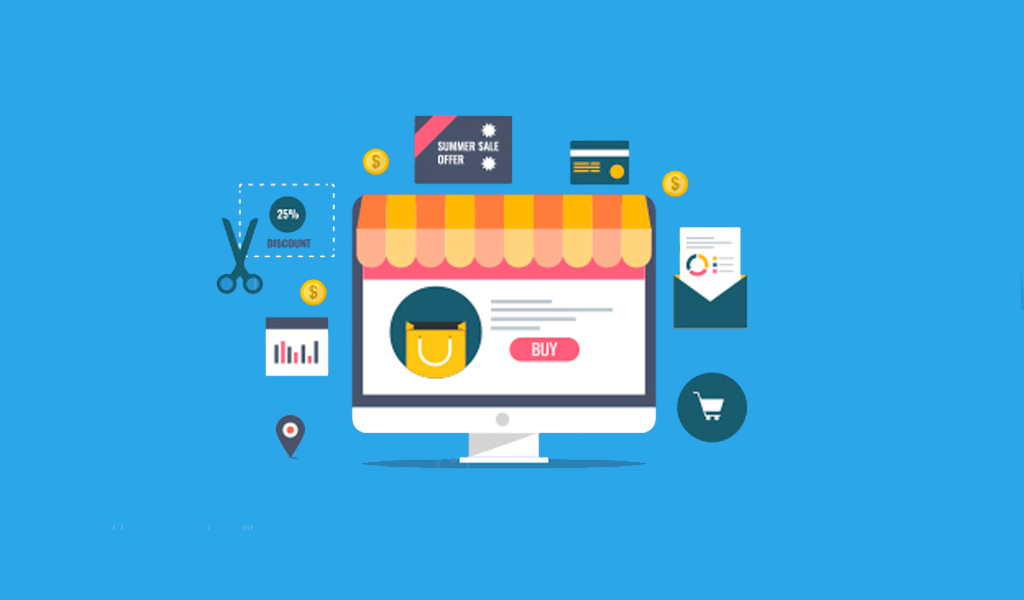 Once you have found a trusted supplier and product, it's time to start building the shop. You now have two options: build a shop that sells a single product or go on a multi-product journey.
We will now discuss the pros and cons of each option. Remember that a brand can be restructured in a way that allows for future growth.
Single Product Shop
One-product stores are built around one object, which is the symbol of the brand. Although it may seem restrictive, this option has many advantages and is an ideal place to begin.
Concentrating all your creative and economic efforts on a single product will allow you to keep marketing expenses low, so you can test all campaigns until you achieve the highest efficiency. You will generally have better-performing and more accurate content.
A single product store can be made to gross more than a million dollars if it has the potential for virality and the marketing is well-managed.
Not all products win, and not all stores sell well.
A single product store's ultimate goal is to reach such sales volumes that you can make arrangements with the Chinese manufacturer directly. This allows you to have your products made with your logo and customized packaging.
A product that is authentically manufactured by a trusted brand increases credibility and conversions.
If the sales of the product continue to grow, the associated brand gains value and the option to buy it when the growth rate slows.
Transformation into a Brand
You can also expand the store by adding products that align with the brand philosophy and making it a real brand.
If the product does not sell well, but it is still profitable enough to continue the brand path, you can close the case and start a new product.
The only problem with a single-product shop is that it doesn't allow cross-selling.
You've probably been to IKEA and bought two plates and two glasses, only to return home with a pot, placemats and a chopping board. Cross-selling is a powerful tool, and many of us have been victims. Cross-selling allows for you to spend money on one product, and then sell more products to the customer once they arrive at your store.
This is not possible in a one-product shop. Nevertheless, there are many benefits that it provides in return.
A single-product shop is the best option if you're just starting out.
Multi-product Shop
Multi-product stores are intuitive because they offer more than one product. This type of shop was common at the beginning of dropshipping and featured a wide range of products.
It is not a smart idea to open a generalist shop today.
Let's just say that the first multi-product shops didn't care about guaranteeing refunds, replacing damaged goods or responding to emails. This shop was viewed with suspicion over time. This topic will help you avoid unhappy customers by providing guidelines for complete returns management, low shipping costs, tracking, and tracking.
A strategy that creates an ideal environment for a particular group of people can be very profitable. This is what you should consider: Having more products means more marketing material, more complicated order management, and more starting capital.
A multi-product store is possible if you have the right experience and you have a team of professionals to support you.
Which dropshipping platform should you use?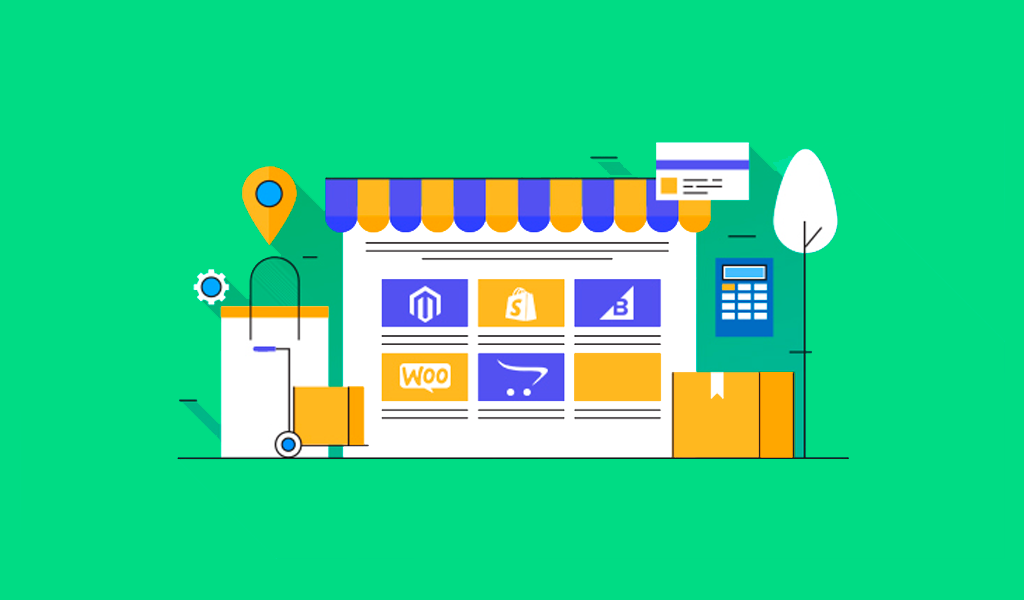 The critical aspect to consider when choosing the platform is to order automation and logistics automation. You must notify the supplier of the buyer's details when you receive an order so they can ship it.
Dropshipping is an activity that can be done with low margins and high volumes. Dropshipping offers merchants an alternative to Amazon FBA. To ensure things run smoothly, you should aim to receive dozens of orders each day. Drop-shipping from Aliexpress is a good option. If the product fits, it'll soon be impossible to manually enter them.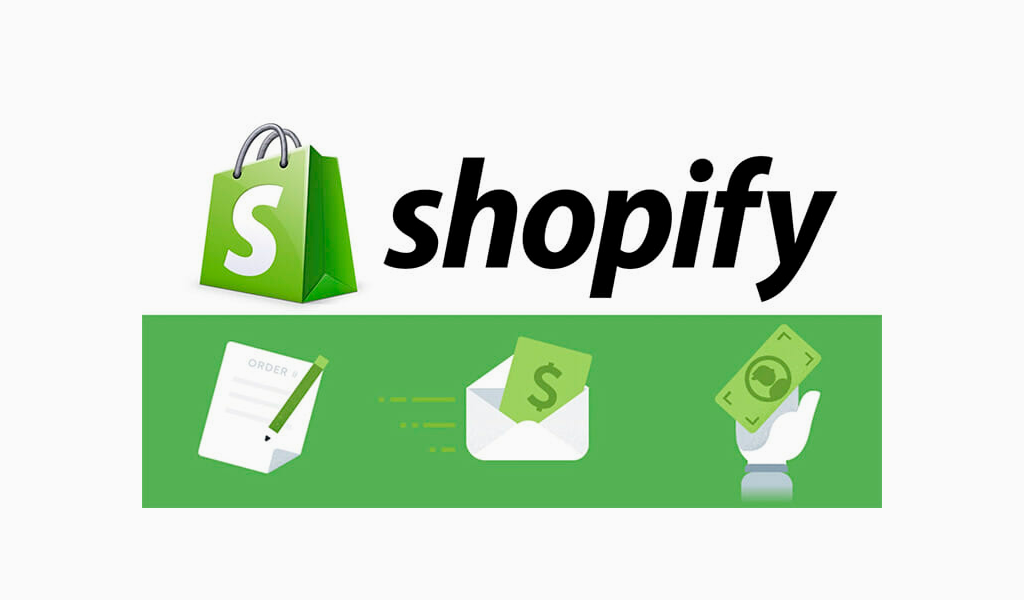 Shopify is a popular platform to create dropshipping shops. Here are two reasons why it is so popular:
It is very affordable and easy to get started.
AliExpress offers several native applications that allow you to automate your orders.
Oberlo is most well-known, but AliExpress has its own dedicated application that allows orders to be automatically filled.
Things change once you switch from AliExpress to an Agent. Agents can import and export data using CSV files. Others may be able to integrate your site with their management system.
Sendcloud is the best option. Sendcloud automates the entire logistics process once an online store has been created. Sendcloud allows you to automatically print waybills and track, make international shipments, handle returns, and view customs forms, HS codes and commercial invoices.
Is dropshipping convenient?
Dropshipping isn't a scam. It's not an easy way to make quick money. Dropshipping is a legitimate business model, which allows you to manage your e-commerce business from anywhere without having to have a warehouse. You can focus on suppliers and marketing.
As with any business, it takes research, effort and some sleepless nights.
You can start a business that is profitable with little capital and determination. This will help you to become a digital entrepreneur.
Last words
Dropshipping is not an all-or-nothing model. Many of the most successful businesses employ a hybrid model. They either manufacture or ship some products in-house and then use dropshippers to fill in any gaps. Dropshippers aren't the main income drivers for these businesses. Instead, they are an affordable and easy way to give customers the extras they want. Dropshipped products can be used for upsells and impulse purchases, as well as to test new products before you introduce them in-house.
The Beginner's Guide To Dropshipping is over. Dropshipping offers many benefits, including the ease and flexibility of dropshipping. However, it is important to follow the above tips and make sure you select the right one for your business. You can set up your dropshipping shop in no time with a little bit of research, negotiation, and setup.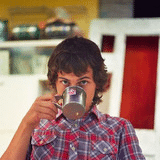 I'm a product and graphic designer with 10-years background. Writing about branding, logo creation and business.