Although it can be difficult and time-consuming to find dropshipping suppliers, it is essential for every dropshipping company's success. There are many suppliers that offer similar products. So how can you choose which supplier to use? This guide will help you navigate the process.
Create your own logo with Turbologo logo maker. It takes less than 5 minutes and no design skills needed.
Go to Logo Maker
Dropshipping: What does it mean?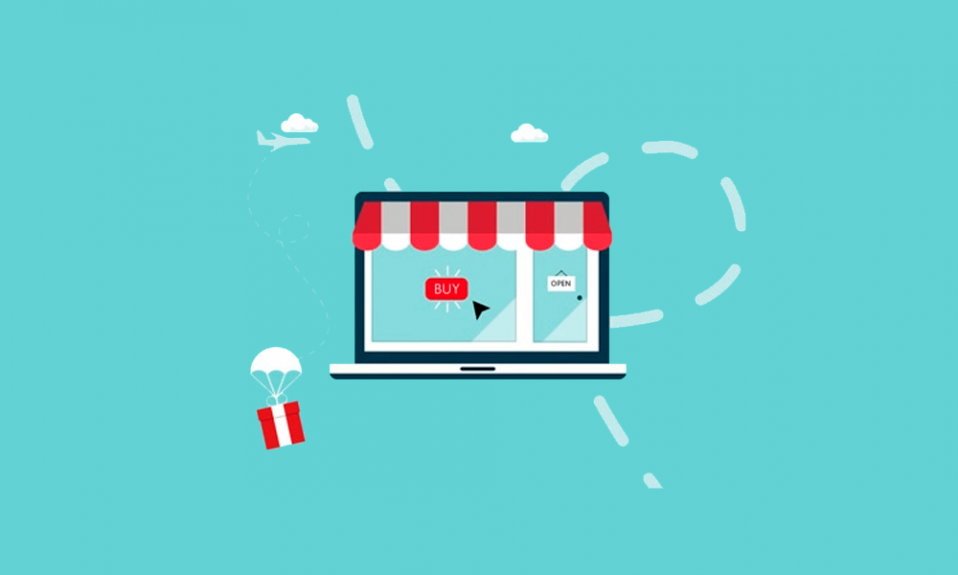 Dropshipping is an order fulfillment method that allows your business to partner with a supplier to display and sell their products in your online store. This means that you can sell their products and your business does not need to keep the product in stock.
Dropshipping (the supplier) will ship the item to the customer when you sell it.
You will never lose the product.
It sounds too good to be true. But it's not.
Dropshipping can be a great fulfillment option, especially if you have the right approach. This means that you need to do market research and find the right suppliers.
Low-profit margins, highly competitive markets, and a lack of control over the supply chain can all be obstacles. However, dropshipping products to wholesalers can offer some benefits.
Finding Dropshipping Suppliers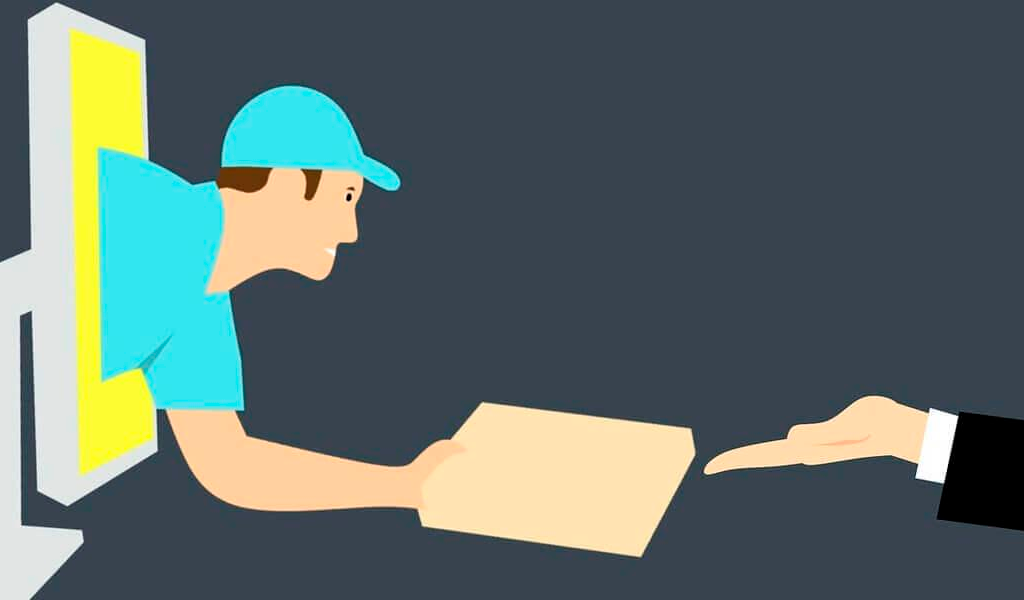 There are many ways to find great suppliers to your dropshipping company, from directories to phone calls. These are our top tips to help you get started.
Get in touch with manufacturers. For a list of suppliers, reach out to the manufacturer of the product you are interested in selling. This is a simple way to ensure you are only looking for legitimate suppliers. This could be your ideal supplier if the same name is repeated over and over again.
Try Niche Scraper. Niche Scraper is a product research tool, which helps dropshippers spot trending items. Users can also access a daily list of recommended suppliers, products and ad targeting strategies curated by experts.
Visit a trade fair. Find out if there are any trade shows that take place in your area. Although tickets can be expensive, trade shows offer a great opportunity to meet suppliers and see products in person.
Google extensively. Many wholesale dropshipping suppliers are still learning marketing. Keep this in mind when searching for wholesale dropshipping suppliers, don't forget to search for other keywords and not just the first page of Google results. Do not disregard a supplier because they have a poor website.
You can order from other competitors. You can order products from dropshippers or competitors that you like. You can find out who the dropshipper supplier is by searching their return address. This is a great way to compare the suppliers and also find potential suppliers.
Dropshipping Suppliers Sites
Many websites allow you to easily and quickly list suppliers according to your niche. These directories screen suppliers before listing them. This provides security and peace-of-mind. Worldwide Brands and Salehoo both state that they vet wholesalers, but they do charge access fees.
Here are some websites that offer free access. But, like on Amazon or eBay, users rely on feedback and reviews to figure out which suppliers are trustworthy.
AliExpress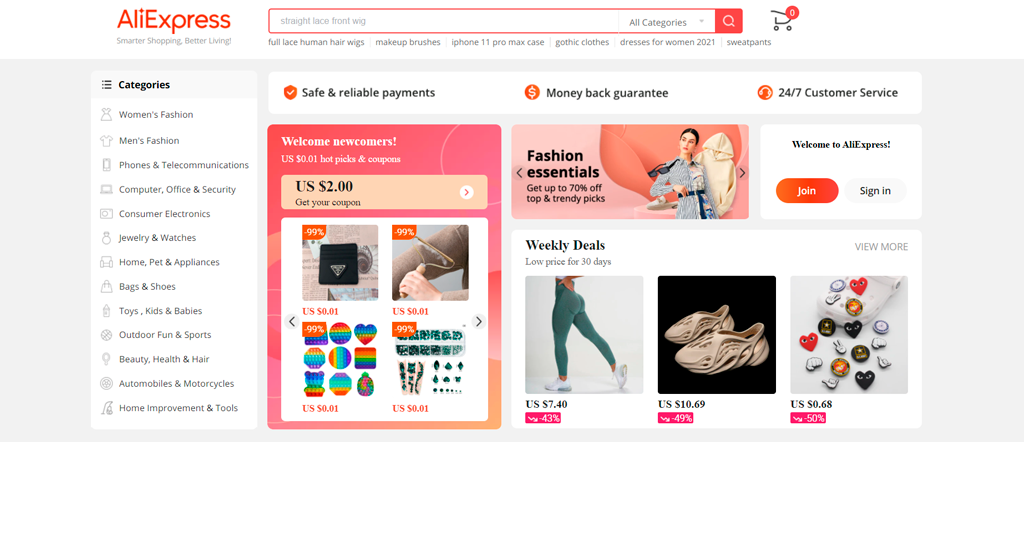 AliExpress allows small dropshipping companies to sell to customers around the globe. It's easy to search and tools like Oberlo allow you to easily add its products to your store. There are many suppliers and products available, with the majority of them being Chinese.
Oberlo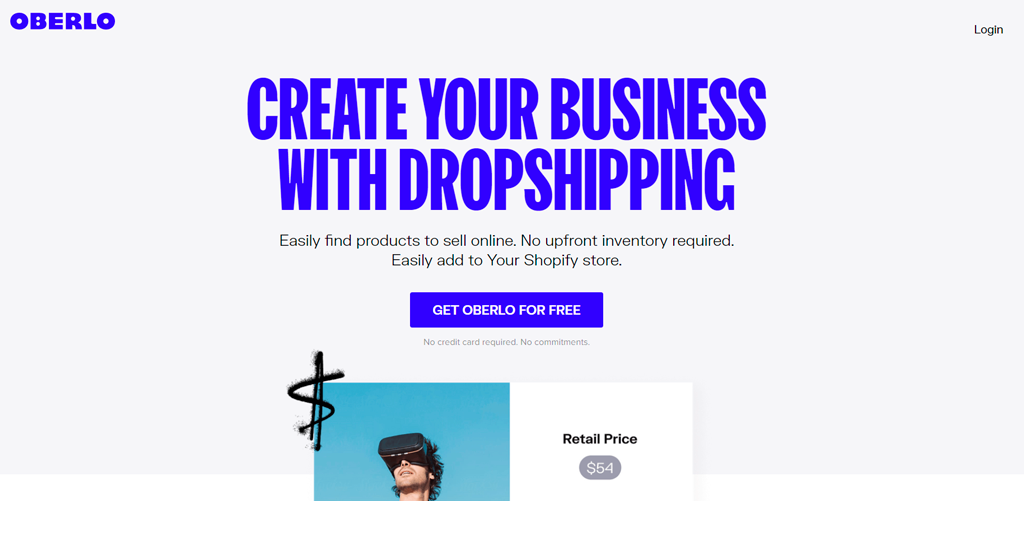 Oberlo, a dropshipping platform, makes it easy for you to find amazing products to sell online.
With Oberlo you can access a huge variety of different products with good profit potential in just a few clicks. Oberlo allows you to instantly find the products of dropshipping suppliers around the globe and add them to your online store, regardless of whether it's fashion or electronics, toys, beauty or the latest trending product.
DHGate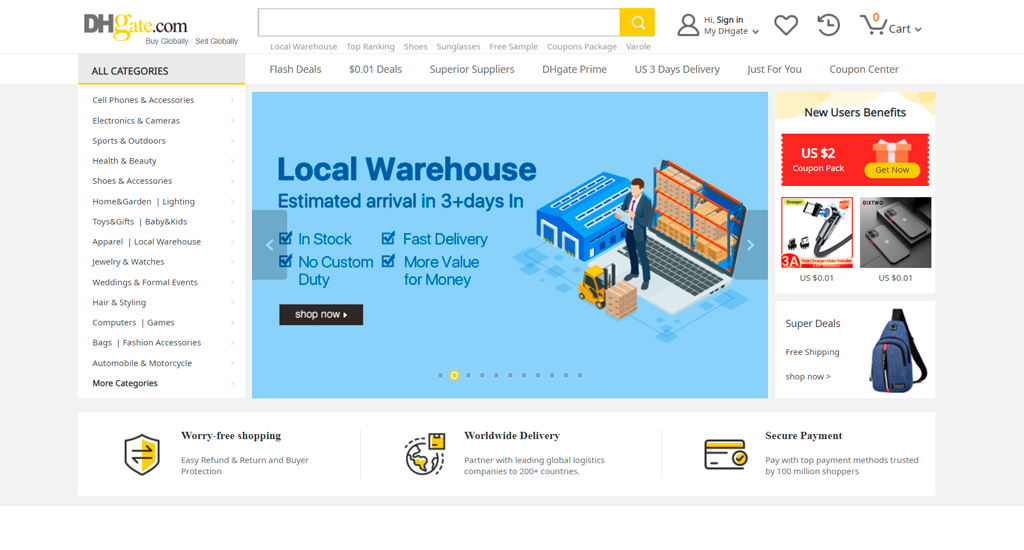 Another Chinese website that feels very similar to AliExpress is DHGate. DHGate also offers buyer protections and a wide range of products. However, it also has warehouses in the US, which allows for faster delivery times.
SupplyMeDirect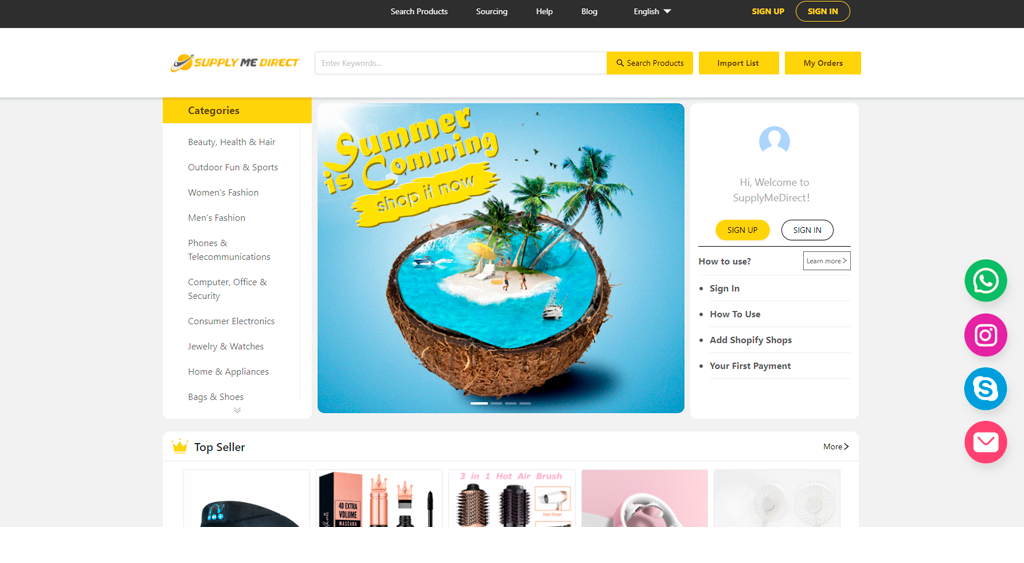 Dropshipping service provider for private labels in the US, UK and European markets
SupplyMeDirect is a wholesale supplier that helps your dropshipping business scale. This app allows you to create your own brand and can provide reliable sourcing. Shopify offers a free app that you can use to create your own products and has a dedicated support team that you can reach 24/7.
Spocket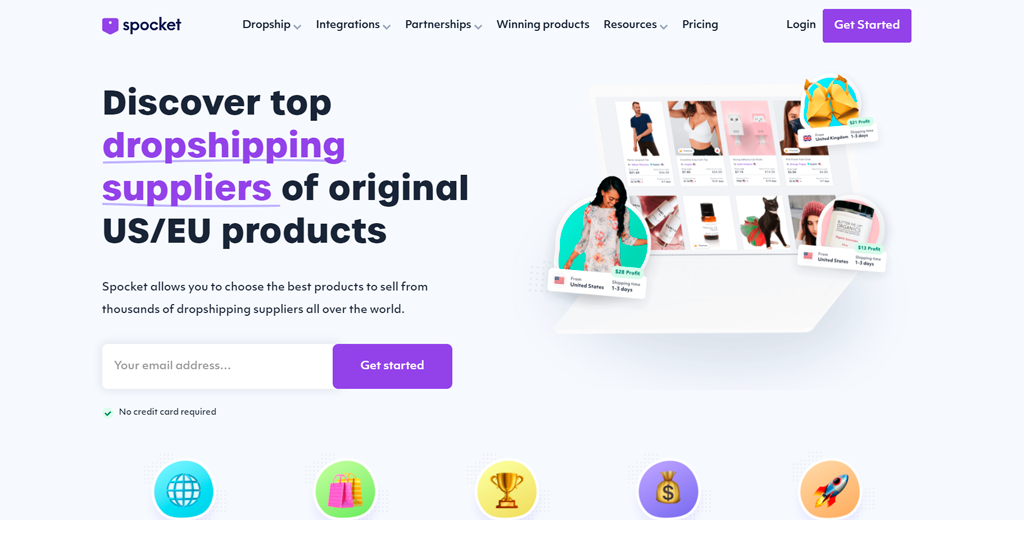 Spocket allows retailers to launch and scale online shops through dropshipping. Sprocket connects suppliers to thousands across Europe and the USA.
Modalyst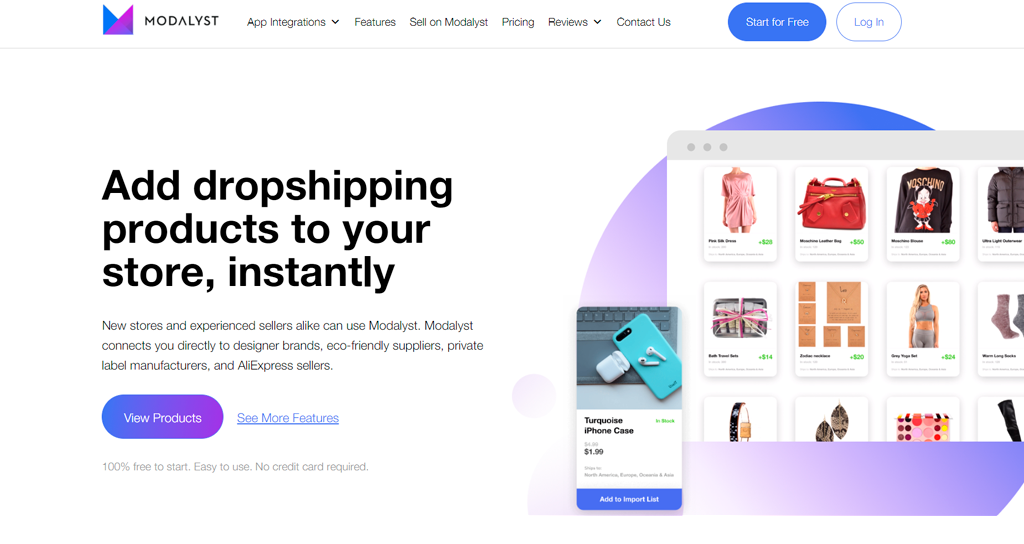 Modalyst, an official AliExpress Dropshipping partner, is an automated dropshipping platform that features trending brands.
TopTenWholesale

This website sells a variety of products and features many suppliers from the US. It also has a section for dropshippers.
Inventory Source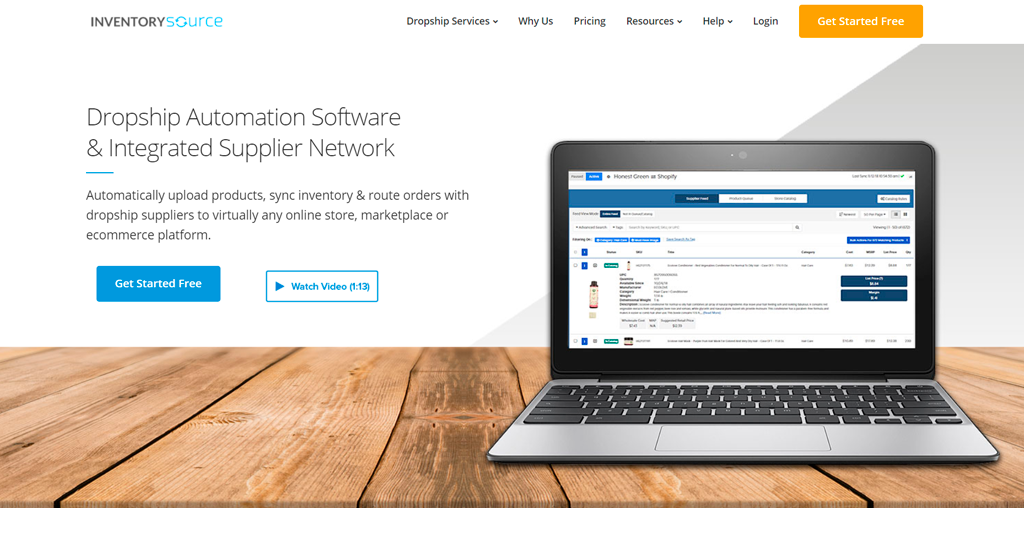 Inventory Source is based in Florida and requires you to sign up for its free directory plan in order to see dropshipping suppliers. There are over 100 suppliers available, so you can be sure to find the right one for your business.
CROV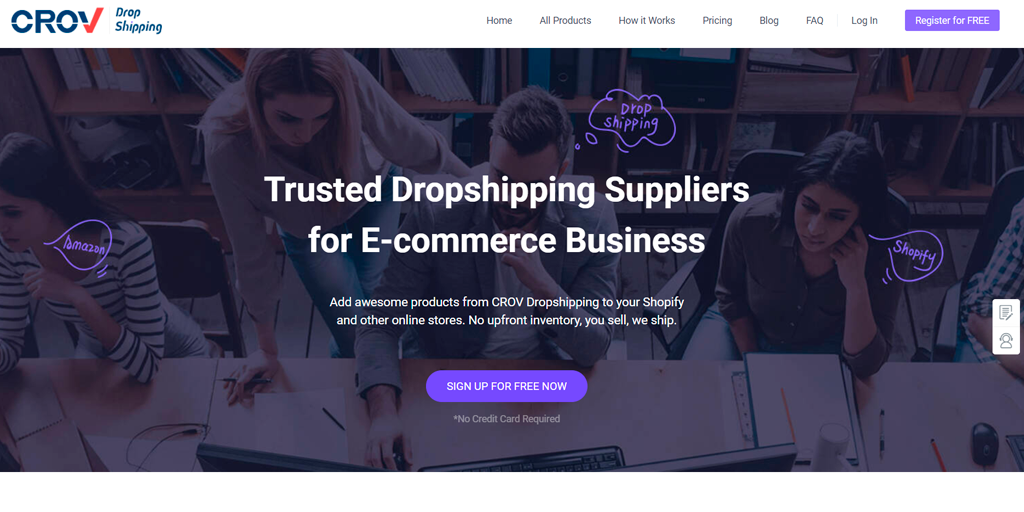 CROV connects retailers to a wide range of products from a vetted list of US suppliers. Another Shopify app that is free to populate your store with products and automate orders.
Printful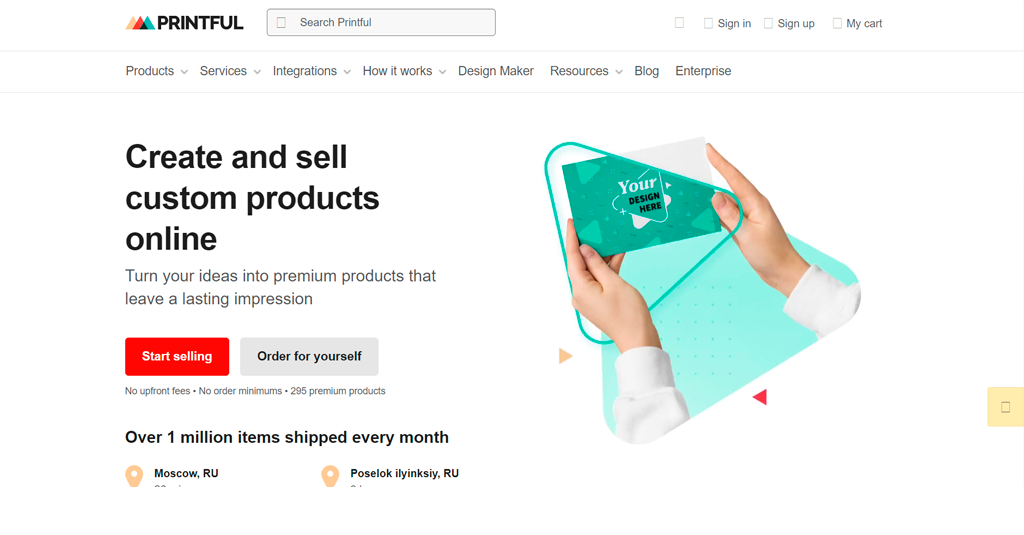 Printful is a print on demand dropshipping service that lets you sell custom products worldwide. Customers can choose from a variety of artwork that can be printed on hoodies and t-shirts as well as laptop cases. The products are then manufactured by Printful suppliers and shipped directly to your customers. When an item ships, you will receive a tracking number.
DropnShop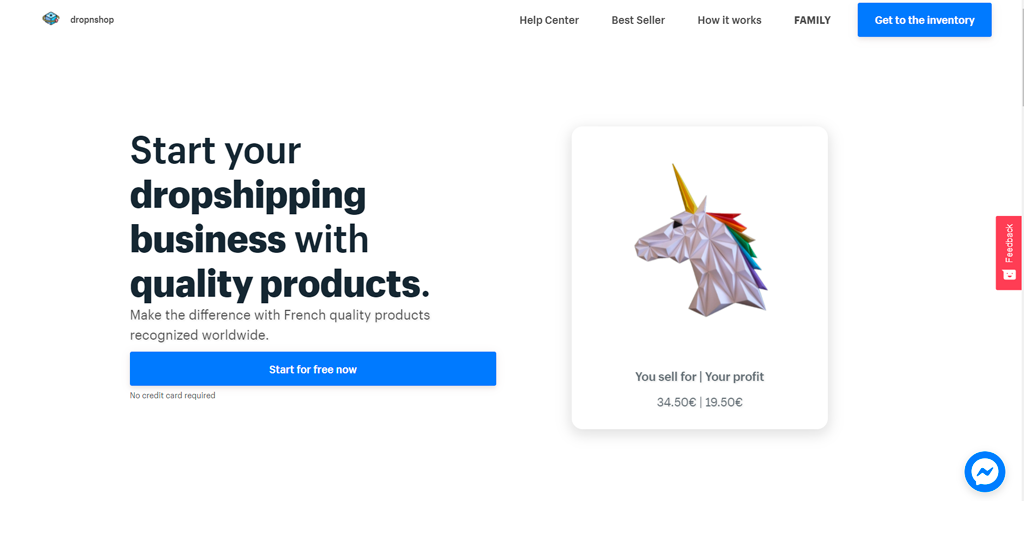 DropnShop is an app that allows dropshipping to be used by online shops selling French products. DropnShop sources products from top French manufacturers and offers thousands SKUs in various categories. Shipping internationally is possible at an affordable price.
How to spot fake wholesale dropshipping suppliers
Some retailers pose as dropshipping wholesale suppliers, but they don't charge wholesale prices. These are the red flags to look out for.
1. They are available for purchase by the general public
Wholesale suppliers are unlikely to sell directly to the public. They often have an application process that ensures that they are working with legitimate businesses.
2. They charge monthly fees
Although supplier directories might charge ongoing fees, suppliers shouldn't. This is a sign you are not dealing with a wholesale supplier.
3. Pre-order fees are not charged
Dropshipping is offered by most suppliers for a small fee. This covers the cost to pick and pack products individually rather than in bulk.
4. There are no minimum order requirements
Wholesale suppliers often require minimum order quantities. They may ask for 100 units upfront or $100 and then fill the orders as they come in. This should be discussed with potential suppliers.
5. An address isn't displayed
This can alarm bells when you look at any business website, and it's the same for suppliers.
6. Lack of industry knowledge
Suppliers with low expertise should not be trusted, regardless of whether they are trying to scam you or just don't know enough about your niche.
These extra checks can help you decide if a supplier is trustworthy.
Verify that they are listed in a trusted supplier directory
Create your best company name, which fit your needs and philosophy
Search the Better Business Bureau's website or site builder, which tracks scams and complaints
Ask the product manufacturers if they have any relationships with this supplier.
Google the name and address of the supplier, as well as phrases such as 'fraud' or'scam'.
Wholesale dropshipping suppliers have several payment options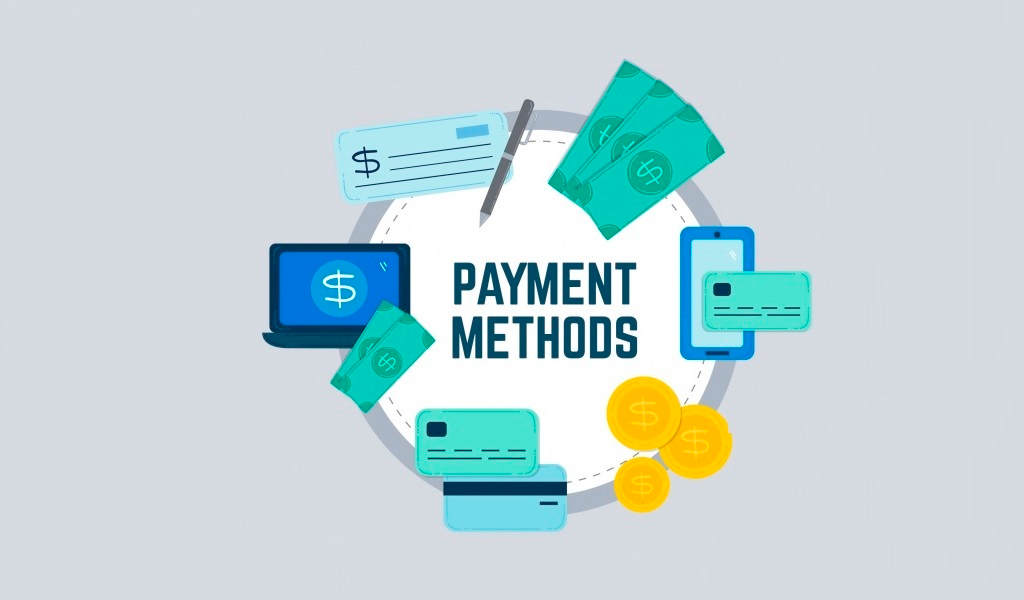 Customers will receive smooth service if they choose the right payment method. These are the most popular options:
Credit card: Accepted widely and extremely convenient, suppliers simply charge your card when orders are received. You may also be eligible for rewards depending on which provider you choose.
PayPal: This payment method is used by many suppliers. However, you will need to calculate the charges before you make a decision.
Bank transfer or check: These payment options offer you some time to pay. A 'net 20 arrangement, for instance, means that you have 20 days to pay. Credit references are often required.
Dropshipping is easy!
You can source high-quality products at low prices and increase your profitability, no matter if you are a beginner dropshipper or an experienced one.
Dropshipping online is easy and fast thanks to the advancement of online global sales and shipping efficiency.
Using this dropshipping guide to further improve your online business and create a path to financial freedom, you can live the life you've always wanted and make money doing it.

Blog editor and content marketing specialist at Turbologo. Writing about Marketing and design. Victoria's articles contain useful tips on how to build a brand and promote it online.