What is a brand and why does a small business need one
Well, the simple answer is that if you have a business, you already have a brand. Lots of people, particularly (but not exclusively) small business owners tend to think that it means your logo or visual identity, but that's only half the story. Yes of course it does include your logo and visual identity but your brand is really your entire business, your product or service, your reputation, everything that your customers experience and associate with you.
Create your own logo with Turbologo logo maker. It takes less than 5 minutes and no design skills needed.
Go to Logo Maker
I did mean everything
Yep, everything. If you're a copywriter it's not just the copy you produce, it's the service and efficiency with which you do it. If you're running a café, it's not just how hot your coffee is or how tasty your cakes are, it's the friendliness of the staff and the state of the toilets. Seriously, it's everything your customers experience when they interact with your business. That's your brand.
So congratulations, you have a brand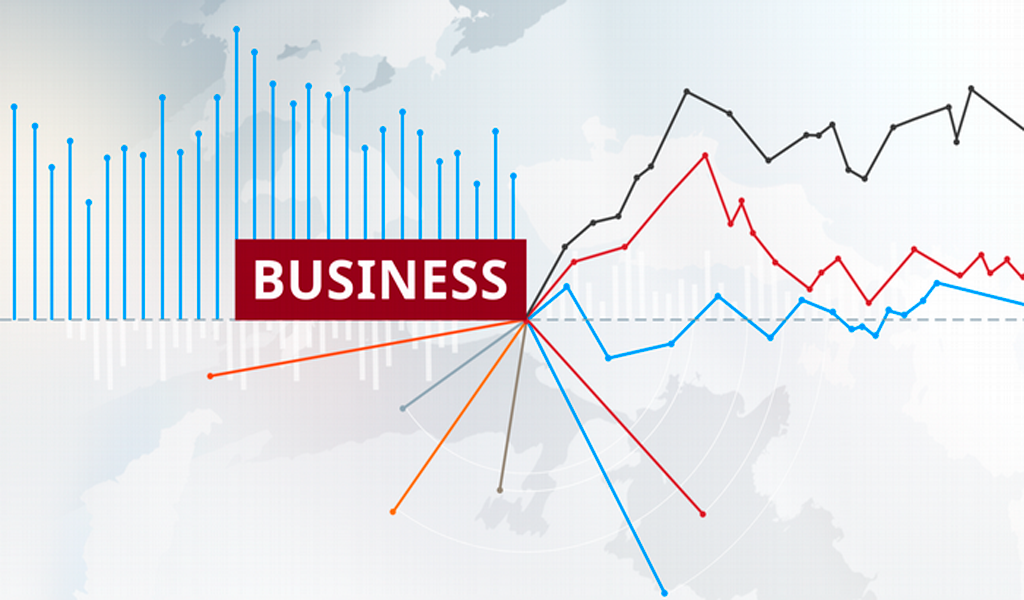 The real question is, do you know what it currently stands for? Do you know what people think about your business? Do you know what your reputation is? If you don't know what it is and you're not in control of it, then it's a bit of a loose cannon – not only can it not help you, it can seriously undermine your business.
However, if you're in charge of your brand, you can control it, shape it, define it and use it to help you stand out from the competition in a crowded marketplace, based on what it is that makes you different and special.
When you create your brand authentically so it's clear about what it genuinely does, for whom and how it benefits them – and, crucially, is true to your values, it will reward you with customer loyalty, a clear marketing strategy and the kind of business success that you dream of.
It's something you can trust
A brand is a kite-mark or a rubber stamp of quality that you can trust, a guarantee of a certain kind of experience or level of service. In the same way that people go to the same restaurant chain or return to the same holiday company time after time because they know what to expect and are sure they'll like it, people trust brands because they know they're guaranteed something that they have already experienced and benefited from.
So as long as you deliver what you promise and keep a consistently high standard, customers will be loyal – they will always come back for more and will recommend you to their friends and family. That's what you call a result.
Things you need to know before building a brand

It is critical to be distinctive if you want to build a brand. Let's be honest and admit that few small businesses offer something that no one ever thought of before. So, how do you make yourself attractive to your customers? You must create a distinct and engaging brand personality.
Your brand should be like the person your customer wants to do business with. You want to be memorable and stand for something. You must be distinctive enough that you can build a brand. Otherwise, you will just be another supplier in the category.
Build a Brand with Consistency
Once you've created this distinct brand personality you must be consistent. The only way to build a brand is to stay with the message. Small businesses frequently chase everything that gets in front of them. Avoid the tendency to become reactionary. Stay on your message with your personality. It is the repetition and consistency that will build a brand for you.
Small business owners frequently get tired of their own brand long before the customer does. Just because you are bored with something doesn't mean it isn't working or that your customers are bored. You live with your brand every day, your customers probably don't. So don't fall into the trap of change for the sake of change. If you want to build a strong brand it can take time.
Build a Brand by Evolving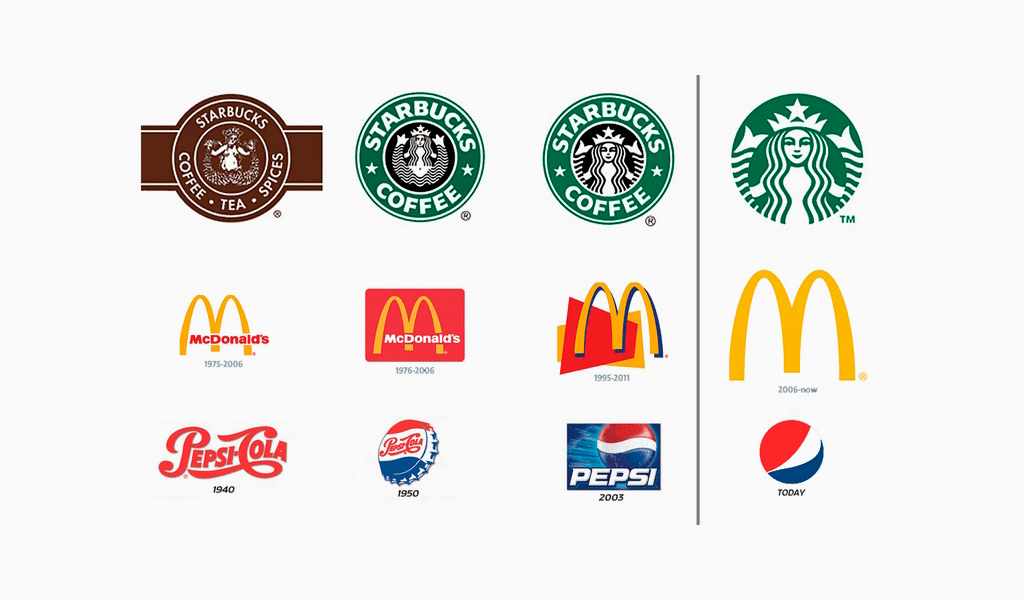 There will be times when you need to change. Make certain that you evolve the brand. Listen to your customers. Their perception of your brand is your reality. Keep the brand fresh and relevant but true to your original core values. After all those values are what made you distinct in the first place. Don't lose that. Evolution is part of building a brand. However, demolition is not a good way to build a brand so don't just blow up what you've built.
Build a Brand with Guts
To build a brand you must also embrace it. Don't be afraid of what it is. Don't pull your punches. Sometimes to be true to the brand you built you might not be attractive to another part of the marketplace. If you water your brand down so that it includes everyone you probably don't stand for anything. So go ahead and be who you are. If you've done your homework you will have your audience. Others will find you attractive because you stick to your core values. It's OK if some people don't like who you are as a brand. That means you stand for something.
Steps on how to build a brand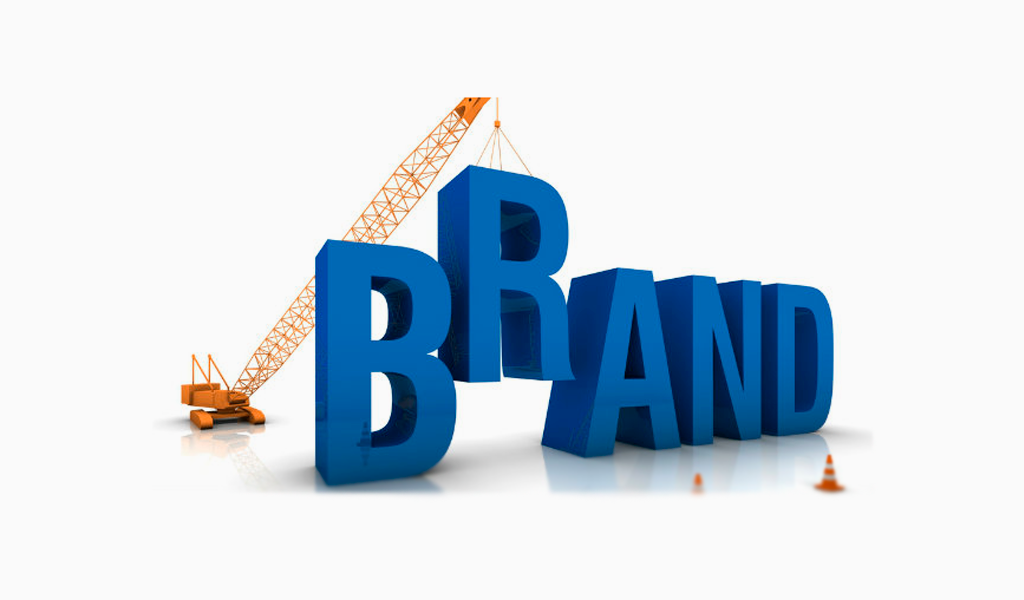 Brand building is the process of generating awareness about your products, services or overall business using strategies, tactics and campaigns which create a lasting image in the consumer's mind and in the marketplace. We all perceive a bunch of brands every day: Whether it's the car you drive to work, the baker next door or the morning coffee.
All these things have (ideally) one thing in common: they have recognition value! And it is exactly this recognition value that you want to achieve with your brand.
1. Be inspired
Your first step is to get inspired to be an entrepreneur. If you're reading this article, you're probably already there.
2. Have a passion
Few business owners are successful without a sufficient passion driving their efforts. Find something you're passionate about.
3. Educate yourself
You don't need a college degree, but you do need to be aware of the risks and realities of business ownership.
4. Generate an idea
This is the hard part: coming up with an idea that has the potential to launch a full-fledged business.
5. Preliminarily research the idea
Poke around the web and see what you can find. Are there other businesses like this?
6. Talk to others
See what your friends and family think about your idea, and be open to criticism.
7. Develop the idea
Brainstorm to work out the potential flaws and key advantages.
8. Research and start a business plan
Now's your chance to get more involved. Find out what competitors there are and dig deep to create a full-fledged business plan (use the next steps to help you).
9. Determine your target market
Not everyone will be your target customer. Find a niche.
10. Come up with a financial model
How much are you going to charge? How much will it cost to run the business? How profitable can you be?
11. Come up with an operations model
Who and what do you need to maintain production?
12. Come up with a staffing plan
Determine the people you need to hire to get things started.
13. Come up with a sales and marketing plan
This isn't superfluous. Sales and marketing are what will drive your business to grow.
14. Come up with a growth plan
How do you expect to scale in the first year? What about years two and three?
15. Decide on a legal structure for your business
Every legal construct has advantages and disadvantages. Think carefully about what will work best.
16. Determine what you need to start
Think about the people, resources and capital you need, and have both an "ideal" and "minimum" range.
17. Objectively analyze the risk
Determine how much you stand to lose if the company goes under.
18. If you're ready, quit your current job
If everything looks good, pull the trigger and invest yourself full-time in your enterprise.
19. Secure capital
Withdraw savings, borrow from friends, seek funding or set up a line of credit with a bank – or some combination of these.
20. Seek resources and aid
Join a small-business development center and find local resources to help you succeed.
What does your brand identity mean?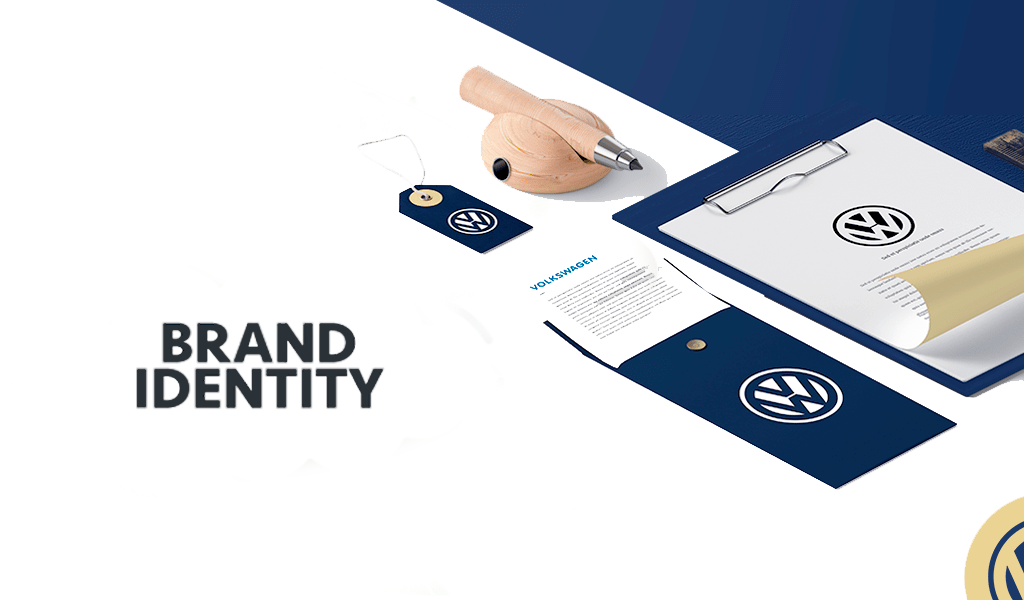 So I need you to think about a brand identity as if it were a person. People have faces and some look better than others. It may be the symmetry that is attractive, or those chubby cheeks that make the person adorable, maybe you love their small nose… Regardless it is always those unique features that either attract or repel us.
Now that is exactly what happens with a brand identity. When we think of it visually, all those unique elements exist, from line to shape, the design used for the logo, the colors that are applied, the typography used to display certain messages and so on. Branding is a complicated beast which also takes its form in the presentation of the staff representing a company or service and how they are dressed, what they say, and the language they use in conversations with potential or current clients.
So what is the BIG deal about brand identities?
It doesn't make a difference what business you are in, as long as you want to stay in business a brand identity could make it or break it. This is especially true in a competitive market where customers have many choices to select from. Your branding becomes that first contact people have with your company, and the second and third and so on!
It would be easy to assume that the way we interpret our brand identity is the same way the public does. But this is far from the truth. To really understand how your branding is being interpreted you need to have an outside perspective. As painful as that may seem, you need to get your target audiences opinion and be prepared to hear the hard facts.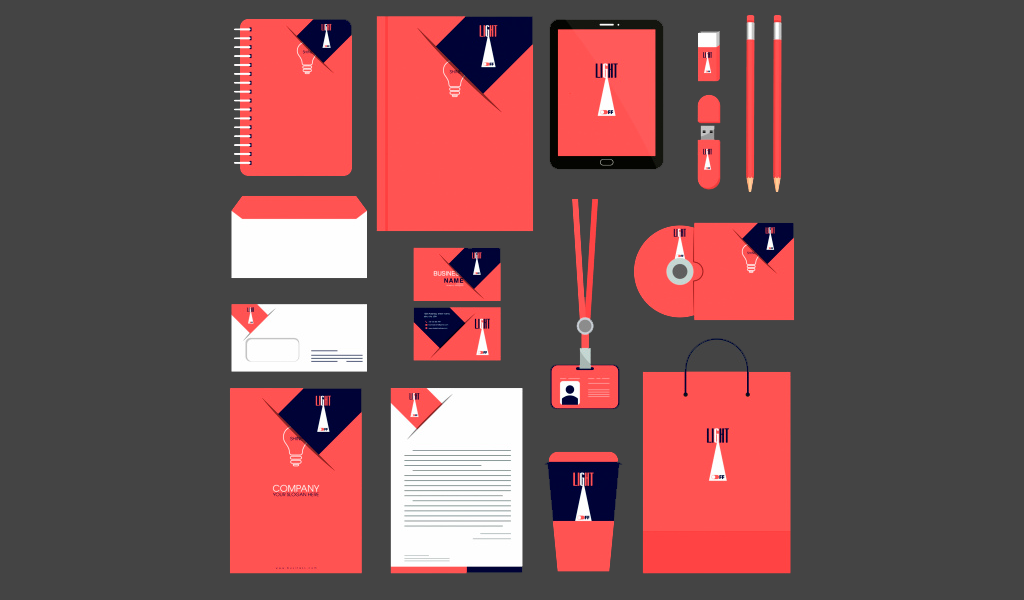 I am sure we have all had experiences with 'characters' and I don't use that word lightly. Those people that stand out for different reasons, it may be they are obnoxiously loud, wear a dirty shirt, have bed hair or forget to wash their face in the mornings. Truth is a scruffy person is perceived as unreliable. The same applies with a scruffy brand, nobody wants to deal with it!
So in summary a brand identity will affect the way your potential clients will deal with you and your company. It will either inspire them into action or inaction, so it is a BIG deal!
Then how can I manage my brand identity
Well firstly we need to acknowledge all the different aspects of a brand identity, that includes the visuals and company culture. These two primary elements can have a great effect to a companies success.
So after you acknowledge the above you will agree that using a branding agency to manage your identity is a definite must. It is extremely important for every organisation to posses a strong identity if they wish for long term growth. Almost everyone has seen a badly designed company promo, one that just looks awkward. It makes you think, 'is this business reliable', can I trust them with my important job. Gaining the trust of your potential clients will make or break a deal.
Your brand identity must be devised to position your company effectively in the market place, so you are best of using an expert to manage the process. Try to find a company or agency that has a proven track record, one that can provide advice on brand management and offer this service now and in the future. That means the management of your brand identity on all your marketing collateral. This will ensure your brand will go from strength to strength! Always remember to ask potential brand agencies if they have a portfolio of branding work for you to see. Assess for yourself, do these designs look simple and unique, is the visual identity helping to communicate a specific message, and does the typography distract or add to the meaning. There are many other aspects to look into, but for now these basics will be a great starting point.
Remember do some research of your own before moving ahead with any brand agency.
Get to understand your target audience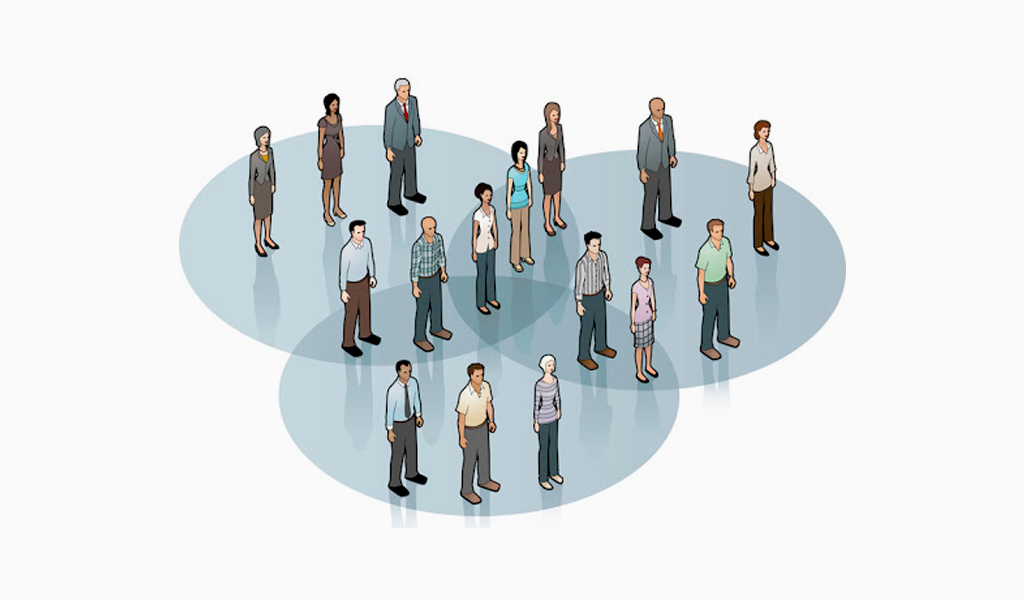 Before starting a business, you will need to think about your Brand's target audience. Who do you expect your customers to be? Once you have identified them, the next step is to try and understand them better. What do they want and are you able to satisfy their needs and preferences? What do they think about your goods and services? Understanding your Brand's Target Audience will play a major role in the success of your business.
You need a lot of patience and time, before you can fully know and understand your Brand's target audience. The foundation of your relationship should be laid on a nurturing and comfortable ground. This will make it easier for them to open up to you better. It will also improve your Brand Strategy.
Below are ways that will aid you in understanding your Brand's target audience better and faster.
1. Listen To Your Customers
After identifying your audience, it is time to listen to them. What do they think about you and what you have to offer? You can only understand your Brand's audience better by paying attention to their feelings. Get quality and consistent time to interact with them. This will give you a better understanding of the people who will soon be part and parcel of your business. Remember that they are vital to the success of your Brand Strategy.
2. Be Part Of The Conversation
To get further with your Brand's audience you should be part of the conversation. Don't just sit back and wait for things to happen because they will not. Going the social media way is a perfect method of being part of a conversation.
3. Ask A Question
Did you know that most people including your Brand's target audience, love answering questions? Such is what you need to enable you reposition your Brand Strategy. Asking your audience questions gives them an opportunity to air their views and opinions. This in turn will help you reposition your business.
4. Each Time You Post, Offer A Call To Action
The other positive Brand Strategy is to encourage your target audience to get in touch with you through a Call to Action. However, this needs to be an enticing option. This can be something that your Brand's target audience need and want. It ought to be something of value to them. It can in the form of answering questions, an invitation to purchase goods or services or a reply to a poll. Only ensure that the Call to Action compels your audience to take action.
5. Follow You Brand's Audience
It will help you learn your audience better if you follow them. It will give you an opportunity to see how they too relate with other people. With such information, you will judge fairly what type of people you have as target audience. Following them will also give you an opportunity to know what content they share, the brands that interest them more and the type of questions they answer and how they do it.
6. Know Their Target Audience
It also helps to know who your Brand's audience has as their target audience. This will most likely increase your audience base.
Understanding your Brand's Target Audience is one of those things that you cannot afford to ignore. It is vital for the growth of your business. It is a sure way of making you successful in the business world. Interact more with people; understand them well to build a strong relationship. It will also build your credibility, trust and display your expertise to both your existing and prospective audience.
By now, we all should recognize our business needs it's own unique image and personality in order to market with success. Your brand is an image that makes its way into your customers' heads and influence how they think and buy. Branding your business should include everything from your logo, your promise to your customer, the image of who you are, what your business is about, your website, your voice, etc. It is based on the promise people believe about you, and the reputation they link with your name and products as the result of all the times and ways they have come into contact with you.
Examples of logos with a computer from Turbologo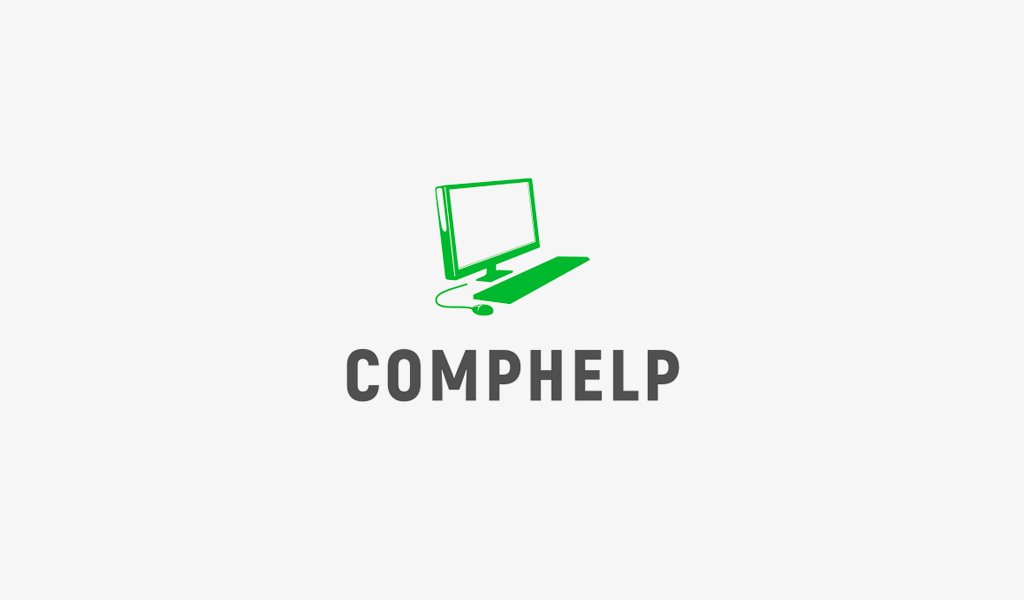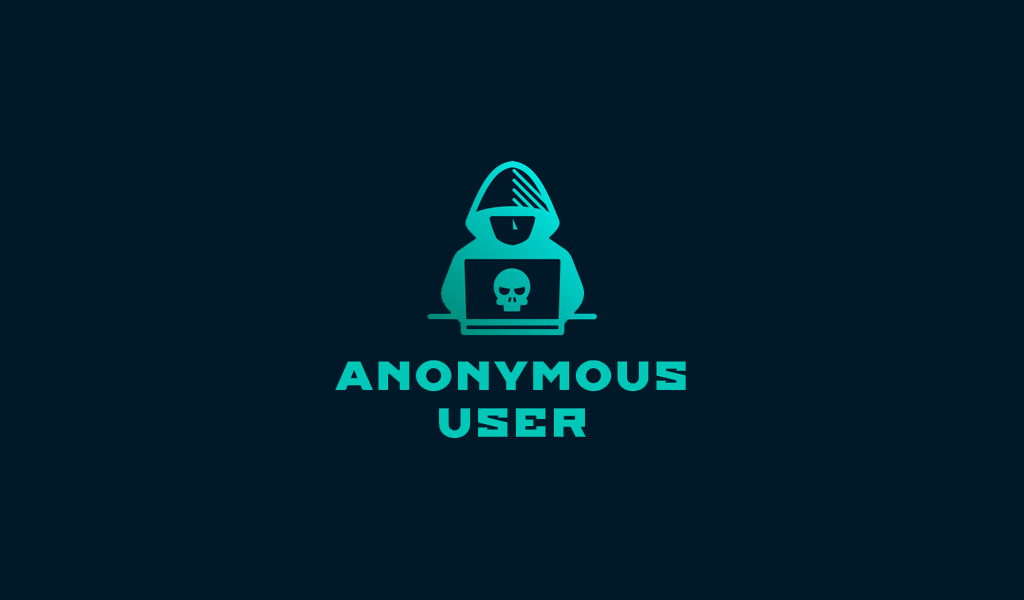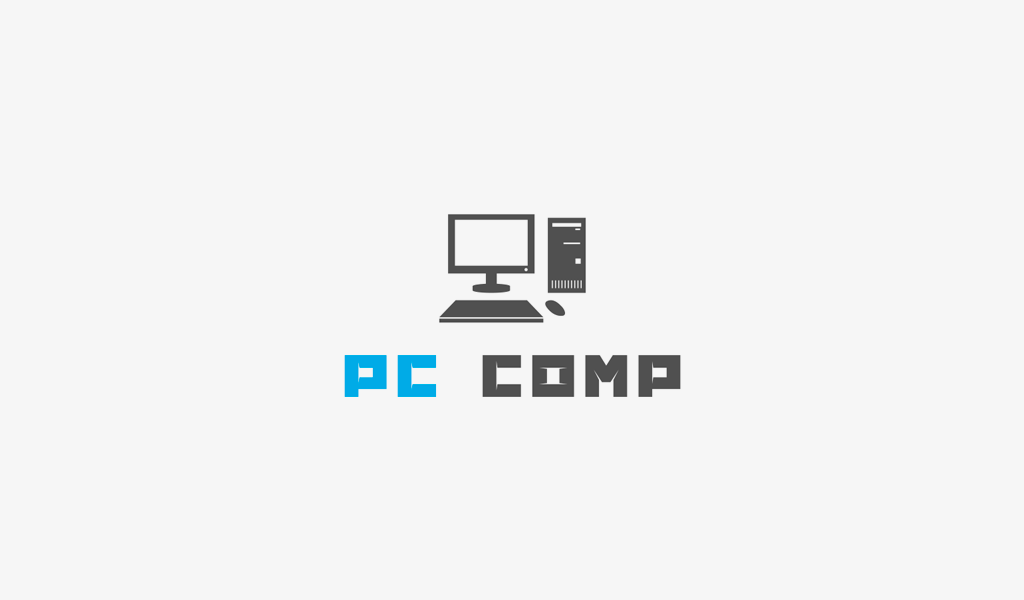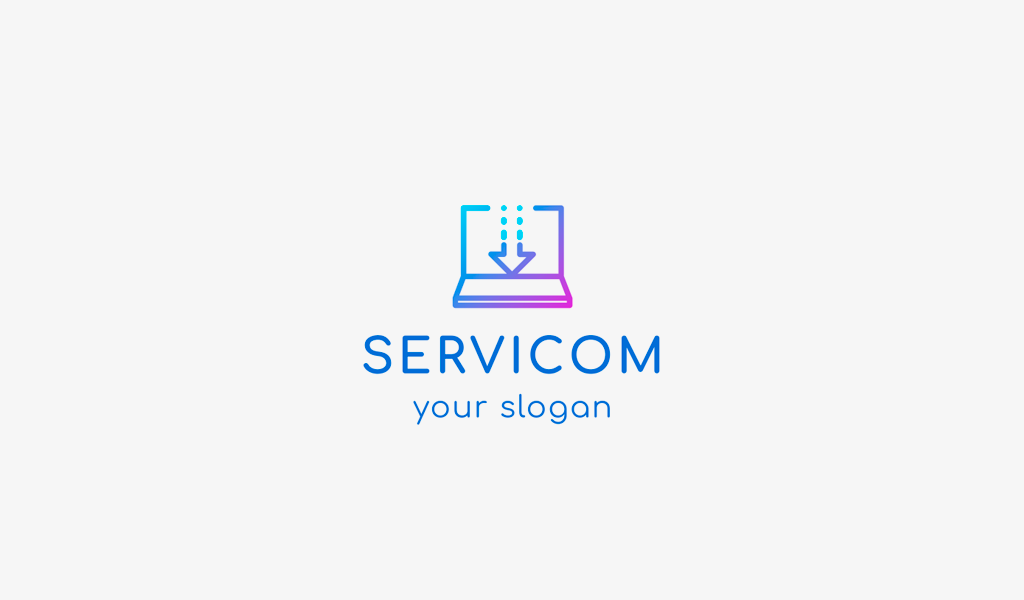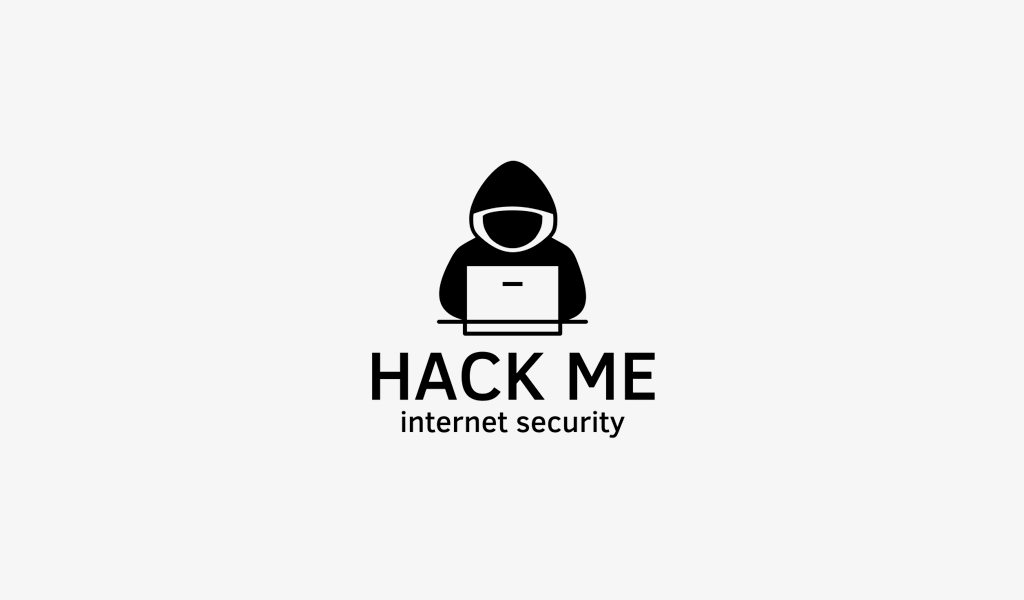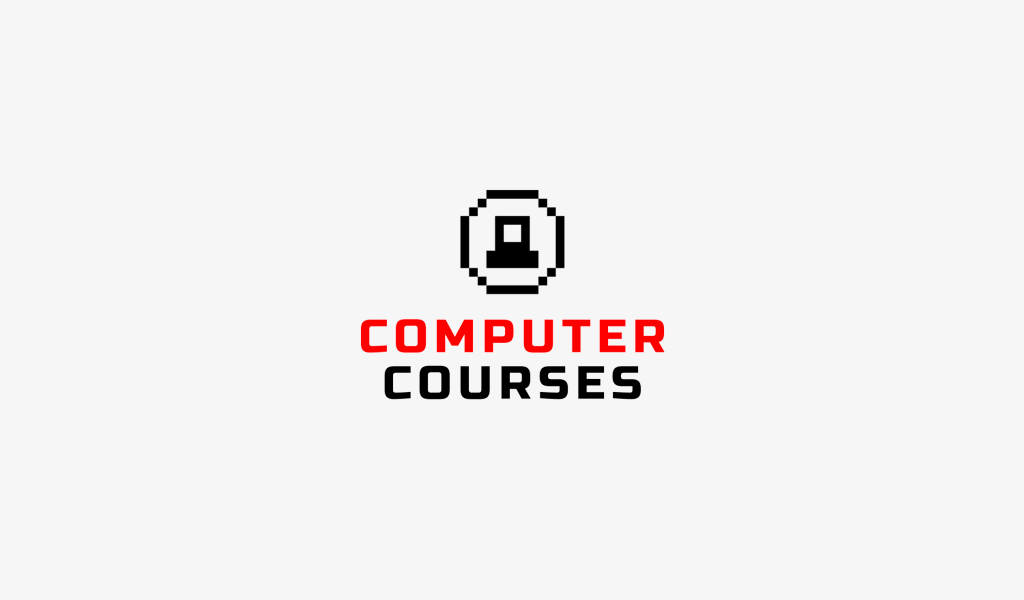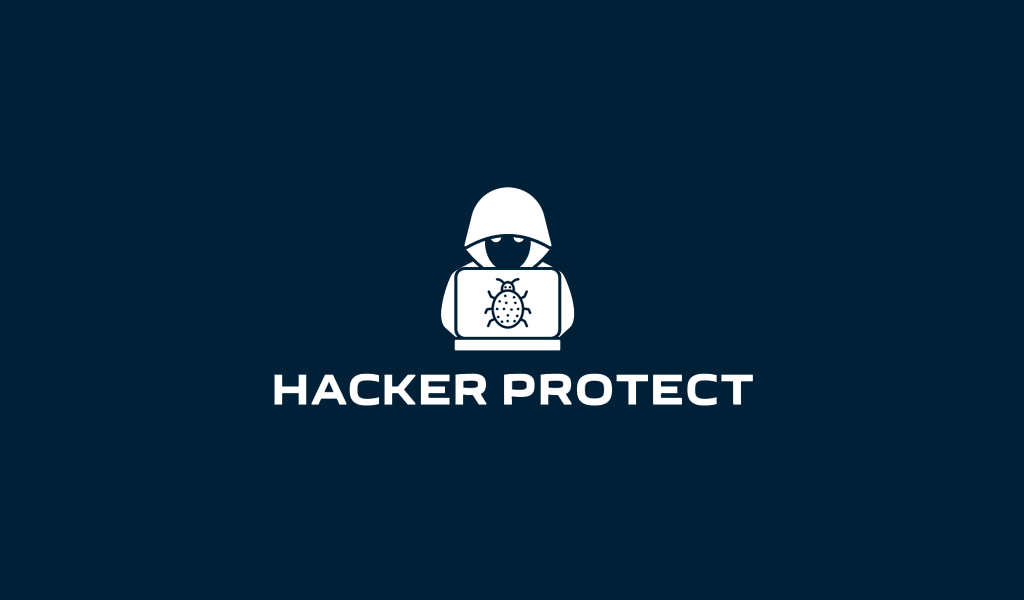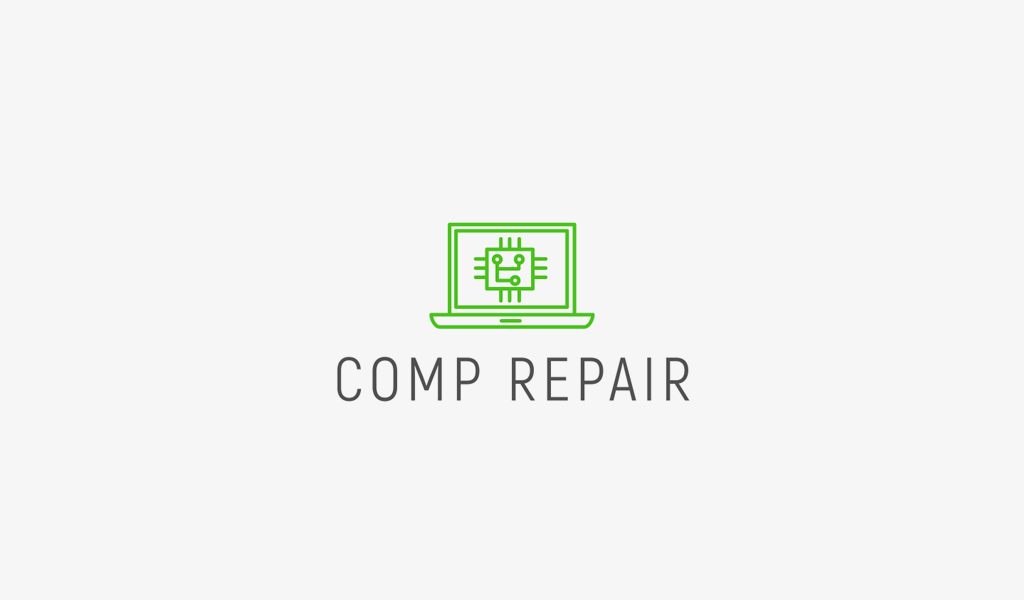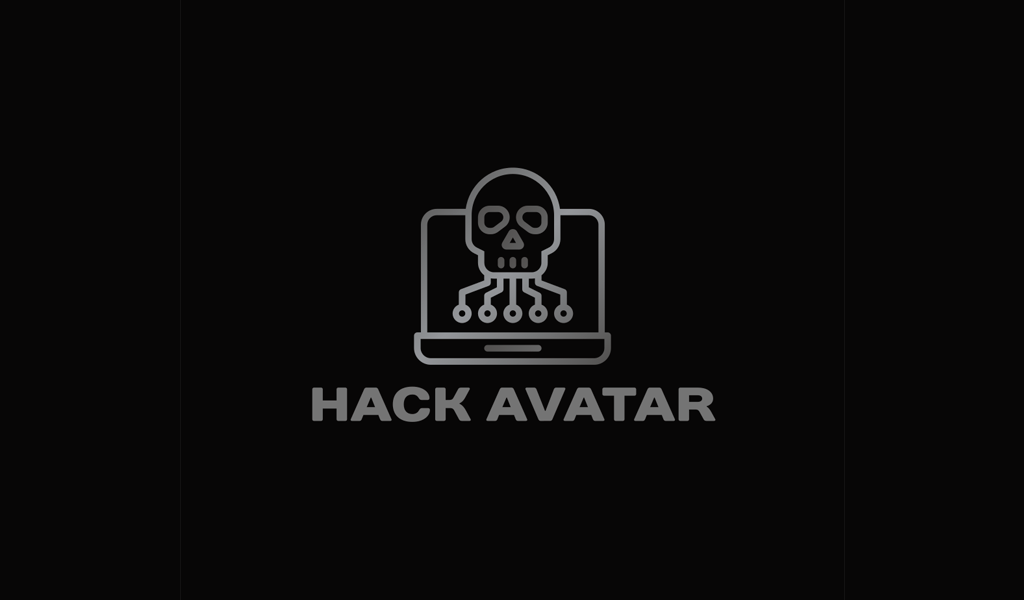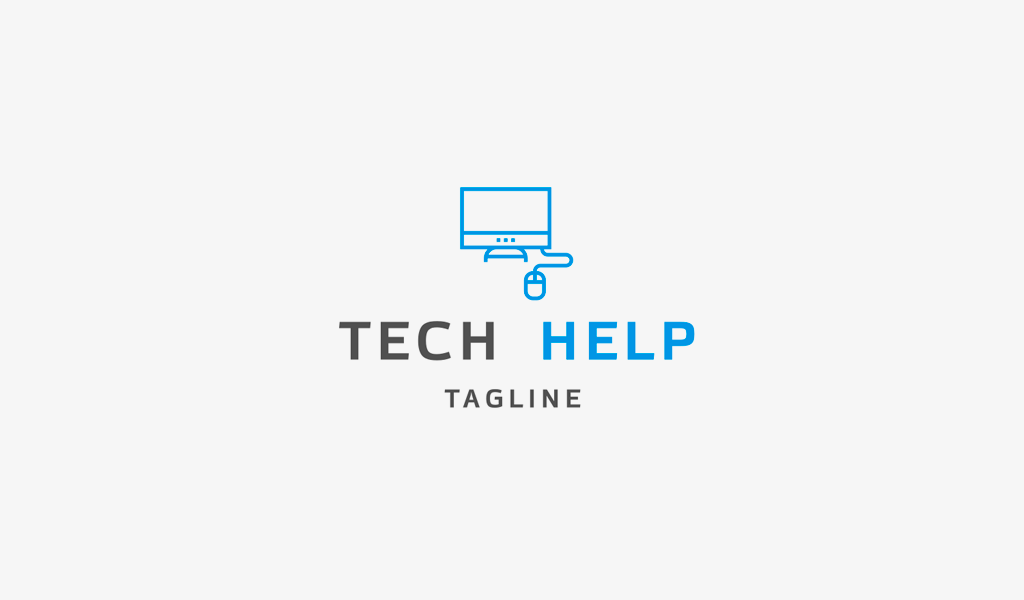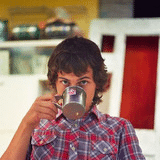 I'm a product and graphic designer with 10-years background. Writing about branding, logo creation and business.