There are many things you must do when you start a business. One of these is the logo design and accompanying visual identity system. Your logo communicates the brand's personality to customers.
Create your own logo with Turbologo logo maker. It takes less than 5 minutes and no design skills needed.
Go to Logo Maker
Most business owners fall under one of the two categories above when it comes time to have a logo designed. Some choose to do it themselves with a free logo design creator found online while others choose to hire a professional designer to create their logo.
There has been much debate about which option is better. We thought we'd go through each option and let you know the pros and cons so that you can decide for yourself which one is better. Let's look at each option before we decide.
Online Logo Maker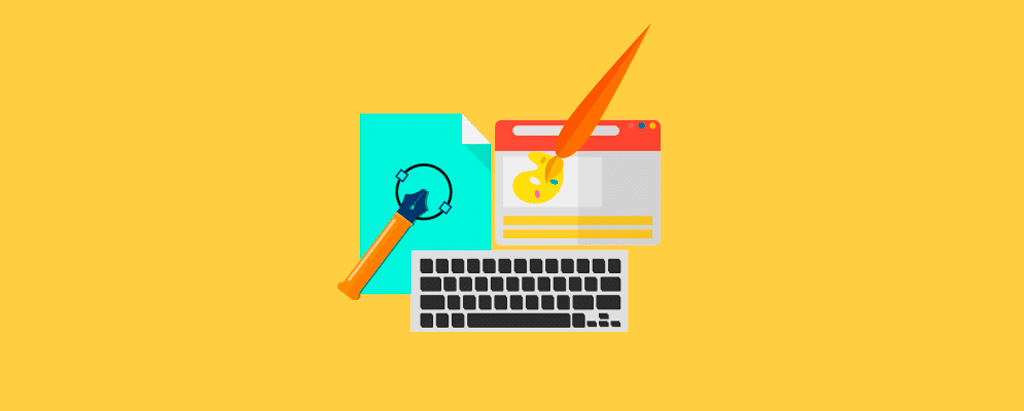 You can search online for logo makers in Google and you'll see pages upon pages of options. It can seem appealing to have all these options at your fingertips in a single click. Let's now take a look at some of the benefits and drawbacks to using an online logo maker.
Online Logo Makers: The Pros
It's easy to use
An online logo generator can be used in many ways. One thing that is certain is its ease of use. These programs are easy to use for anyone, even those with little design experience. These tools are simple to use and easy to comprehend.
It's quick to get things done
Online software is quicker than hiring a professional graphic designer if you don't have the time to design a logo. An online logo maker can offer a variety of design options based on the information you provide. This is a great option if you have a tight deadline or are trying to establish your business quickly.
Affordable
An important factor in choosing an online logo maker is the fact that you can create a logo for free or at very little cost. This is great for those who are on a budget but don't care about quality. However, it can also be a good option if the quality is important to you. If you are making a logo online, it is important to know that watermarks can be added to the designs.
Cons of Online Logo Maker
Unprofessional look
Although online logo creation may be a good option for some, it can lead to a product that lacks the professional look many logos designed to achieve. This can negatively impact your brand's image.
Manufactured without originality
Although you can create a logo quickly and easily, the tools available to you by the logo maker are limited. This puts you at a disadvantage. Professional graphic designers don't have limited tools and can use all of them to create new and innovative ideas.
Easily Copied
There is a good chance that another person will create the exact same or very similar logo as yours using an online logo maker. This could be very harmful to your business, especially if your competitor has a similar design.
Personal touches
Ask any professional logo designer and they will tell you that each design is a labor of love. They want to provide the best product possible to their clients. Online logo generators can't do that, and it's likely that the logo will eventually look incomplete.
Copyright issues
You may feel your logo is unique, but you can let other logos and imagery influence your creation. Although you might not consider this a problem, if your logo looks too similar to one of theirs, they could take legal action against it. Professional designers use a process to create the best logo possible for you, without any external influences.
Professional Logo Designer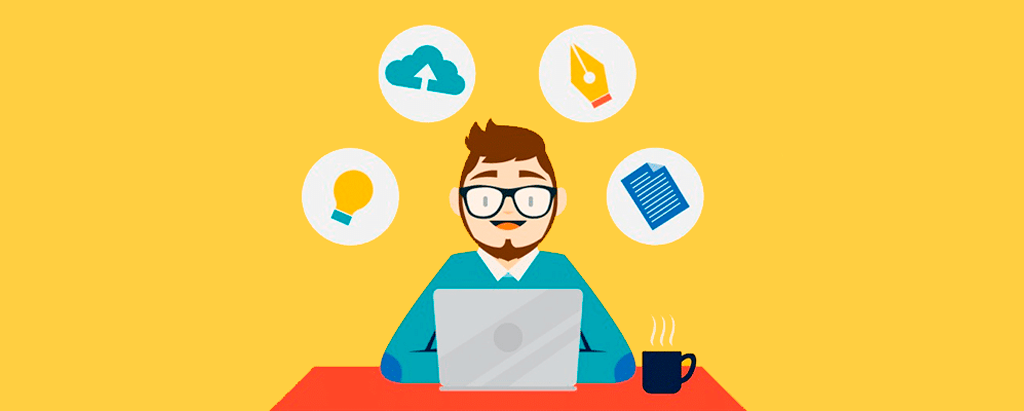 There is a different feel when you're working with a professional graphic designer to create a logo. Let's look at the benefits and drawbacks of working with professionals.
Pros of professional designers
Fantastic First Impressions
Within seconds of entering a business, customers make decisions about it. The logo is often the first thing a potential customer sees about your business. A well-designed logo is an excellent way to make a lasting impression.
Professional designers can help you take your key message and make it visual.
A professional's touch
A professional graphic designer can create a logo that is unique to your company. This is because they have the necessary experience. You can verify that the designer is competent by looking at past work and reading testimonials. This will ensure you get the best logo possible. Professional graphic designers should have a deep understanding of compositional techniques and other requisite design strategies that will ensure the final logo design is adaptable and has longevity.
Your Business Needs a Strong Visual Identity
A solid logo is the foundation of your brand. Your logo is only one part of your brand. Although it plays an important role, your logo is not the entire brand. It is simply your visual identity. It is important to remember that all the advertising and imagery for Nike is for the brand. However, if you show someone a picture of their logo, they will instantly know who they are. An experienced logo designer will know how important it is to get to know your brand attributes. Then, they can successfully communicate the brand's personality through a complete identity system (e.g. Logo, typography, and color scheme.
Multimedia Formats
Your business will grow and you will need to reuse your logo on different media platforms. Designers have the option to create logos in many file formats (JPEG. PNG. EPS. PDF). You can use your logos on multiple platforms as well as print collateral.
Return on Investment
Although some people may not be able to afford a professional logo designer, it is worth the investment in customer loyalty and brand credibility.
Pros and cons of professional designers
Cost
We have already stated that hiring a professional graphic designer to create a logo for your business is not cheap. Although the price you pay will vary depending on which designer you choose, a designer who has more experience will charge more than someone just starting their career. Although it may seem like a good idea to pay less, the quality of your work will be lower if you choose low-cost options.
We can see that professional logo designers are the best option for most businesses when we look at the scoreboard.
It may seem that an online logo generator is the best option if you have a limited budget and need quick options. But the cost difference is worth it in the end. Professional graphic designers can be flexible, professional, and unique.
A professional logo designer is likely to be the best choice if you are starting a business.
Conclusion: Professional designers vs. free logo makers
There are many options for designing a logo for your business. We looked at both the pros and cons of each option. However, if your goal is to grow your business, it's worth hiring a professional designer.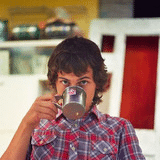 I'm a product and graphic designer with 10-years background. Writing about branding, logo creation and business.