Create your own logo with Turbologo logo maker. It takes less than 5 minutes and no design skills needed.
Go to Logo Maker
It is a common belief that logos are designed to last forever. However, they actually evolve along with their creators. Current trends also change giving birth to rebranding and restyling. Some spontaneous happenings can inspire a whole lot of new ideas. Today, we are getting to know what actually is going on in a realm of logo designing.
1. Nontrivial approach to perspective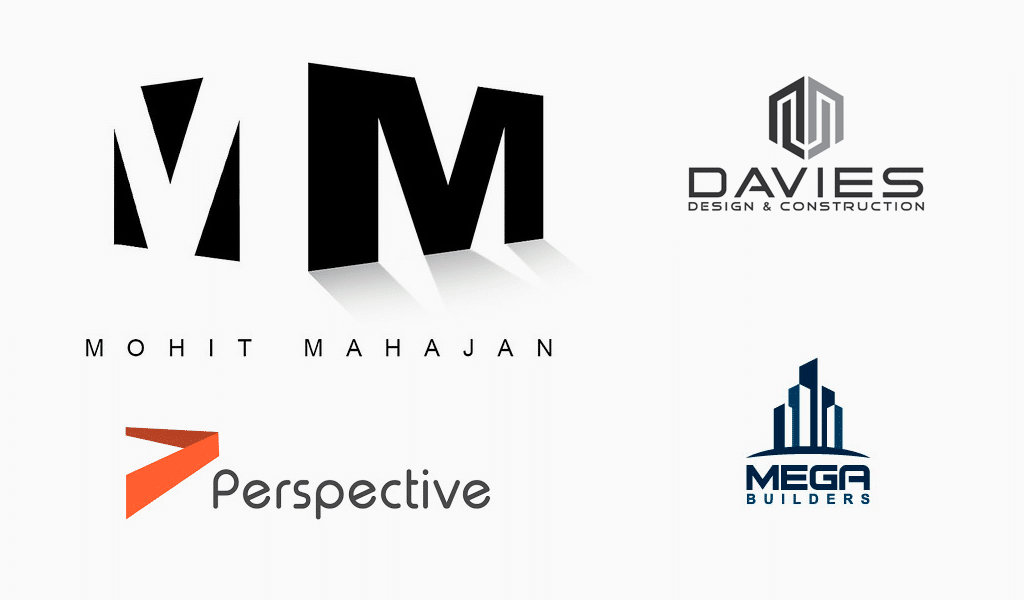 The trend has been around for quite a time and now it's finally getting popular. More and more designers apply some perspective to logos to stand out from the crowd. What's more, it's not some false 3D technology, oh no. For example, a logo and slogan can be depicted on different sides of a cube. And this move is one of the latest. It enables you to stress the volume of your graphics. But be sure to experiment with logo design trends on printed matters.
Perspective is not an arcane knowledge with only the most revered artists having access to it. This is but another rules system which helps to depict things you are already able to see.
2. Neon is back?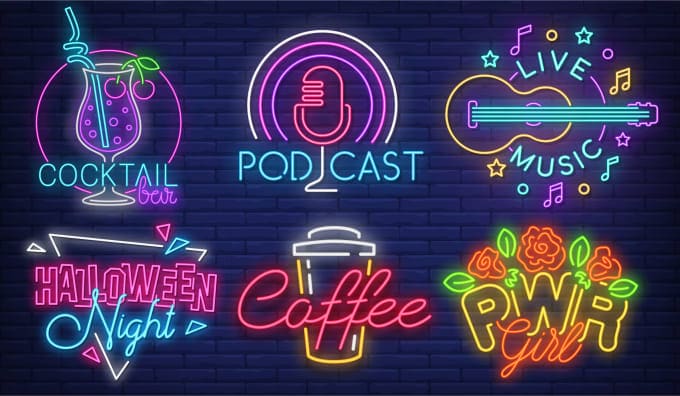 Strangely enough – yes. Just a few years ago neon was an outdated designing solution originating in the 80s and no one actually cared about it much. And now? And now neon is back! Colors are the most powerful tool in designing. And nothing is better here than glowing neon lights of every possible color. Keep it saturated!
But how to apply it in a design trends logo branding? Follow the basic rules. A nice option here is to place some acid stripes on a beige and pastel background. Another classic variation is to use some bright colors on a rigid and stern black background. And some water-color, tender joints, and juice gradients are trendy once again too!
3. Geometry development

It looks like minimalism just never gets old. However, angling and straight-lining are associated with boredom and severity nowadays. A paradigm shift is coming. A new age of geometry is going to be cozy, comfortable, and friendly. Nonstandard combinations of rounded shapes make modern logo design trends warm and soft. And all of that is achieved thanks to a proper color and image choice too. Contemporary geometry looks more like a Meccano or some native ornamentation.
4. Back to origins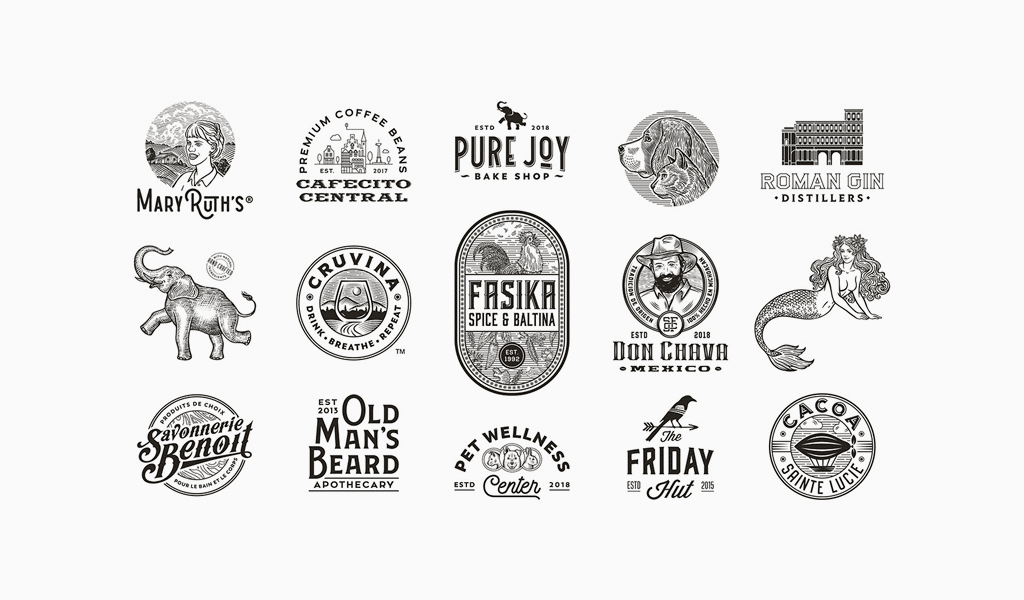 Antique logos of the 19th century are comprised mostly of ringlets, vignettes, hand-written lettering, and heraldry. After World War II it already was being perceived as something old fashioned and uncanny. It seemed that clear, straight lines and bright colors are the only plausible graphic constituents. Nevertheless, many companies get back to origins these days.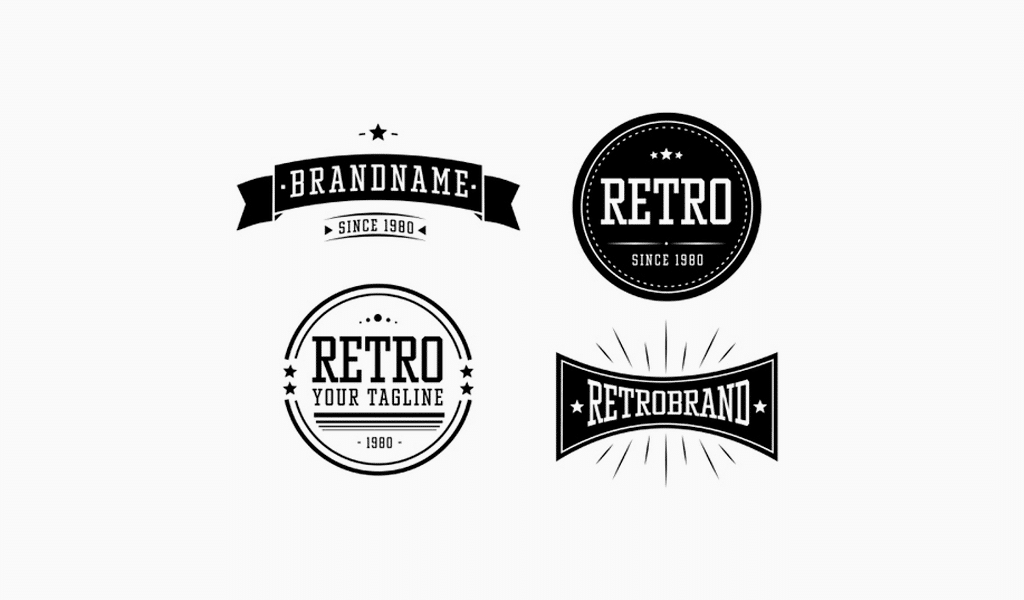 Vintage images look extremely attractive in some cases. An exquisite, flitting tenderness of Art Nouveau has created a brand new logo design school. A mixture of modernized classicism, heraldry, and thin lines is one is of the major logo design trends. Keep in mind that classicism is all about reliability, history, and time. And there is nothing better when there are but ephemeral establishments around. Convince customers of being different and they will stick with you forever.
5. Font alterations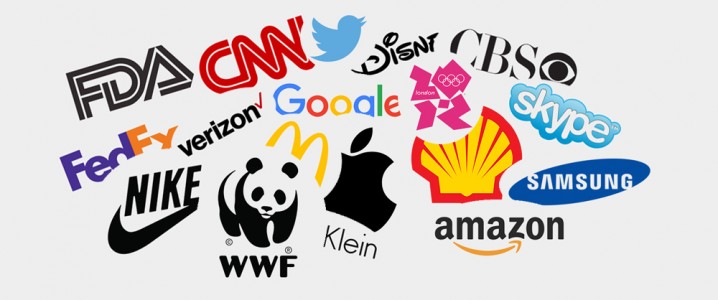 It is loved by every designer who has been developing an identity at least once. In contrast to past years, you can have it all! Forget about lettering rules as font experiments are logo design trends nowadays too. It enables you to alter any logo while retaining its recognition. Feel free to alter proportions and kerning, destroy spaces between letters, or even cross them! Anything for the sake of arts!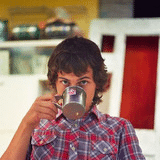 I'm a product and graphic designer with 10-years background. Writing about branding, logo creation and business.