There are many famous brands on fast food market. And Wendy's is one of those which often occupies leading positions. The company's first fast food restaurant was opened in Columbus in 1969. It is well known for its tender beef burgers. Many customers enjoy Wendy's due to individual cuisine. Such an individual approach resembles that of mother's. And that might just be the thing which the company wants to stress by its design and image. But let consider things chronologically.
Create your own logo with Turbologo logo maker. It takes less than 5 minutes and no design skills needed.
Go to Logo Maker
Wendy's logo History
You are sure to see that wonderful and vivid label on the streets of your city. The company designed its brand rationally indeed. If you run a restaurant business there is much you can learn from them. You could even use online services to make a similar logo. You'll be able to make a vector image for free and then download it. And we are getting back to Wendy's history.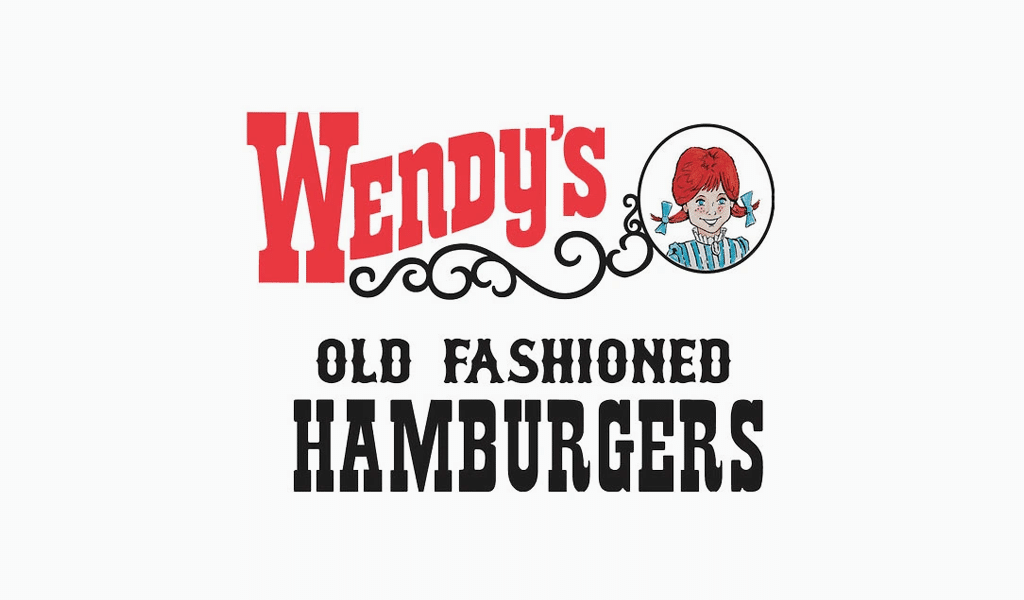 Food quality brought popularity to the company in 1969, in the same year the history of the logo started. Their burgers were always made of fresh meat. And you didn't have to wait long as service was really quick. A menu also listed worldwide known desserts. And a nice branding reflected all the things mentioned. A pretty, red head girl was smiling in a logo, and her name was Wendy of course. Her prototype was a founder's daughter with the same name. Her mom deliberately sewed the white and blue dress for her and pigtailed her hair. Such a cozy, warm atmosphere characterized every achievement of the company.
Wendy's logo evolution
As the original logo was quite suitable, Wendy's didn't have to alter it completely. And the initial variation was reminding of those good old days. A notched font as it seems was taken from one those movies about the first Wild West settlers. And ringlets along its general view resembling a wagon were adding up to the style as well. There was an inscription about old fashioned burgers highlighted by a bright yellow plate. And all of those were carefully combined. At the top there was a company's slogan which was stating that the only quality secret is fresh ingredients and proper cooking.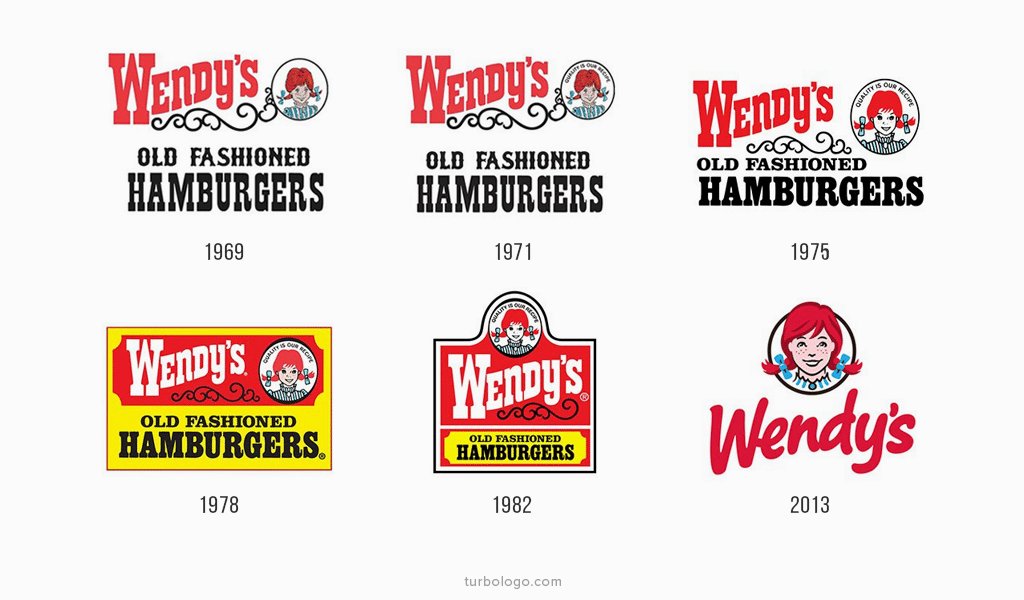 That was the first variation of a slogan. It was changed a few times, as opposed to Wendy's logo. They began to think about rebranding just a few years ago. The old variation, whatever nice at could be required a contemporary designing means. However, the company decided to keep its style identity.
Wendy's logo meaning and its secret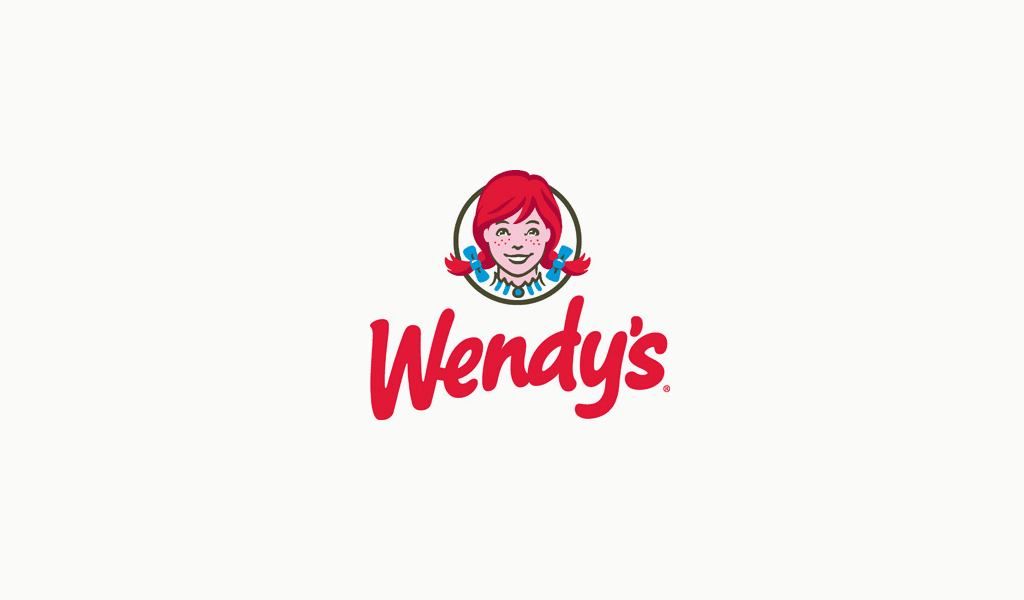 The company has put not only effort into logo change, but also love, as they always do. The pretty little girl is a grown up woman in reality. But not in the logo, where she remains the same old little Wendy. By the way, the company founder regretted his decision regarding naming the brand after his daughter, as it was weighing heavily upon her. However, she still remains a renewed symbol of the restaurant. All the lines in the logo have now become smooth and modern.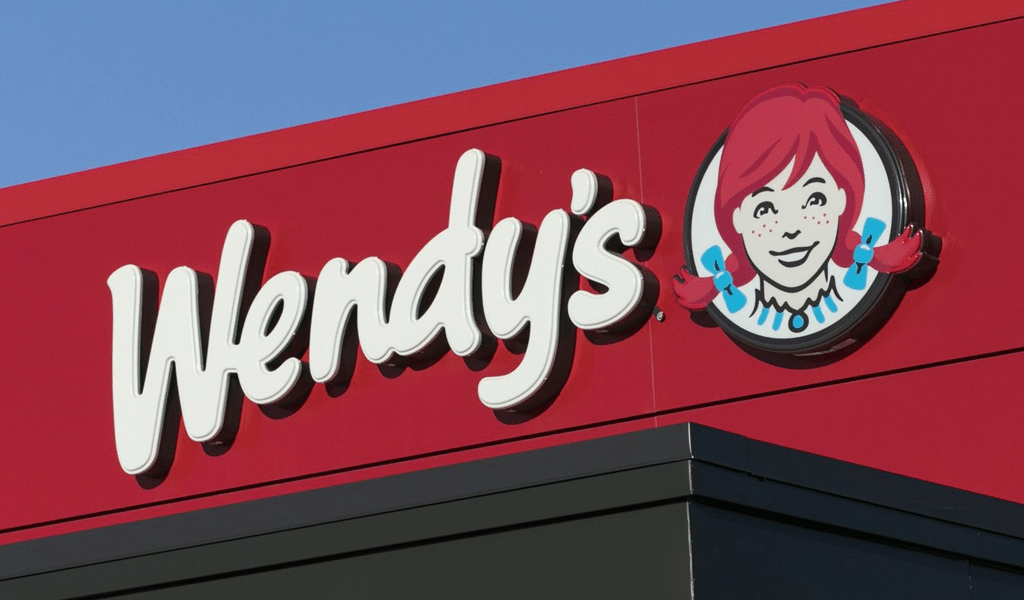 And those are the lines that keep a secret! It is in a blue and white, waffle collar to be precise. You can make out a word "mom" in there. This a very nice move, especially for single colored logos. Such logos are often drawn on food packages. You taste the food and subconsciously think that this is mom's cooking. And that means it's the best. Critics have issued a series of accusations towards Wendy's as they directly affect subconsciousness, which can be harmful. The company's direction implied knowing nothing about it. It is hard to believe though as it's not likely for a giant company to know that little about their own creation.

Blog editor and content marketing specialist at Turbologo. Writing about Marketing and design. Victoria's articles contain useful tips on how to build a brand and promote it online.