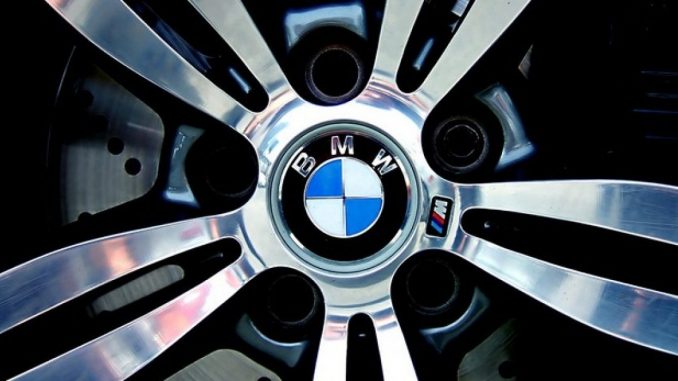 There are a lot of car brands in the world: English, German, American, and many others. Mostly, the logo signs have a long and tough history. Some car logos (emblems) have changed dramatically over time, and some have remained almost unchanged. However, everybody has made some redesign. In this article we will talk about 5 most famous car brands in the world and find out, how they looked like in the past and how they do now.

How to Create a Logo with Turbologo Logo Generator
Create your own logo with Turbologo logo maker. It takes less than 5 minutes and no design skills needed.
Ford logo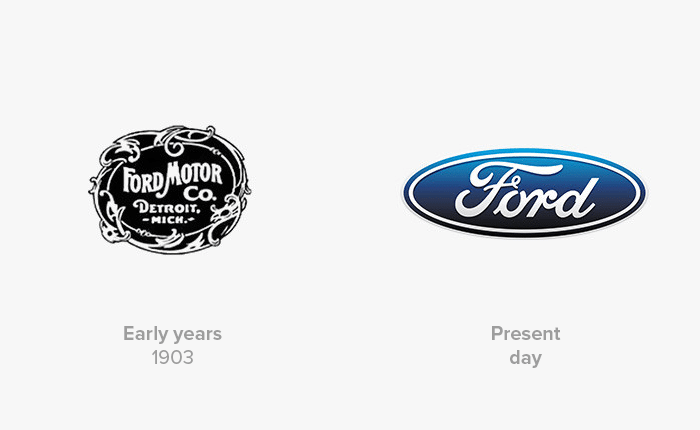 Back in 1903 Henry Ford established a car producing company. And in 1909 Childe Harold Wills created his famous logo. It's noteworthy that by that time Ford had already had an experience of bankruptcy and resignation from the Cadillac brand.
The Ford Company became his 3rd site, and it was very successful. The initial version of the logo was overloaded with details, but the way it looks now is clearly associated with quality and reliability.
Mercedes-Benz logo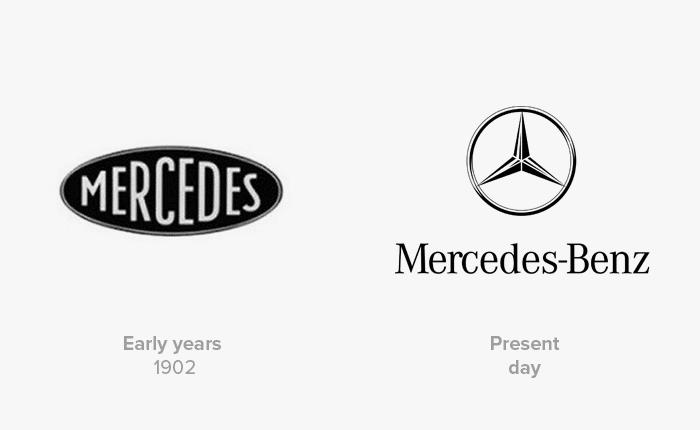 In 1926 Karl Benz and Gottlieb Deimler founded the car market for Mercedes production. The logo was oval and contained the name of a daughter of one of the company founders. The abbreviation was modified and improved, and only in 1916 it acquired the familiar appearance associated with Mercedes-Benz.
Volkswagen logo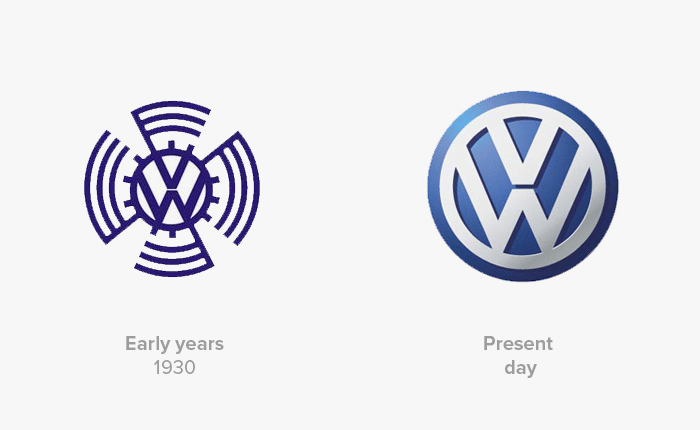 The company for production of these strong, reliable, high-status and famous cars was established in 1937, and the designer Franz Reimspiess created its logo in 1939. He won the competition held by Ferdinand Porsche.
The symbol was made having in consideration Hitler's swastika. After the Second World War the automobile plant passed to British people, who renamed it Beetle. A buyer didn't appear, and the car giant was returned to Germany. They had to refuse from Nazi symbols. Currently, the abbreviation has remained unchanged, but with a more friendly blue and gray color.
BMW logo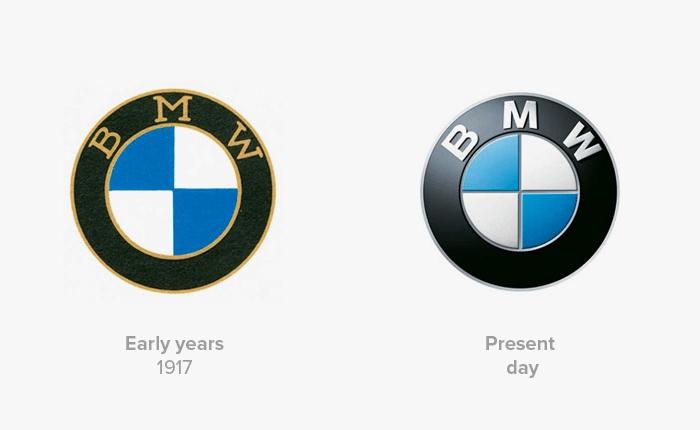 Back in 1916 Franz Josef Popp became a founder of the famous brand and creator of BWM logo. Bayerische Motoren Werke appeared as result of a merger of 2 aircraft engine production companies. A combination of 2 existing symbols led to the creation of a logo made with white and blue squares inside a black circle.
When World War I was over, the factory that had produced military equipment launched a mass production of consumer cars. The company appearance has remained unchanged up to now. Only in 2000 they added some volume to the icon, and, to be honest, that was a great idea.
Audi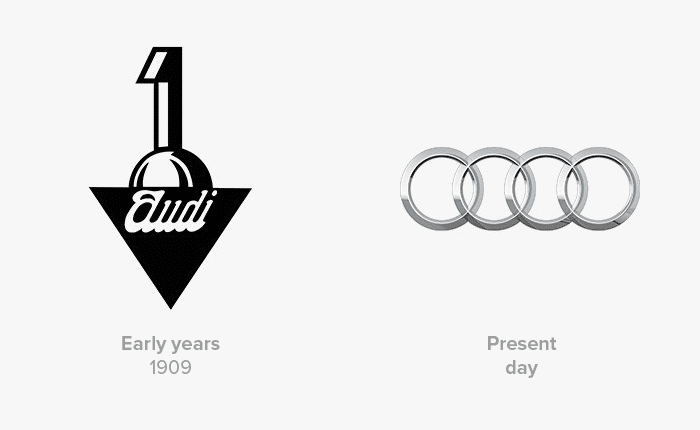 August Horch became a founder of another car giant known throughout the world. For the first time the world learned about this producer at the beginning of the last century, namely, in 1909.
4 bound rings known worldwide came out in 1932. They symbolize the union of 4 companies including Audi, Wanderer, Horch, and DKW. This alliance enabled them to reduce costs during the period of economic instability in the country and the world.
In 1965 the plant was renamed Audi. By the company centenary in 2009 the logo was slightly redesigned with some fine lines added.
And if you want to create your own logo proceed to turbologo.ru, click "Create a logo" and follow the instructions.