Today we'll tell you an instructive story about ways of getting to the top of NFL being a complete outsider. Those teams can't boast having enough fans to fill a stadium. And no team would be proud of having too little victories in Super Bowl championship. And three of those were left in 70s anyway. However, field effectiveness may not be the major goal of a team. Oakland Raiders and their logo are an excellent example for those who are aiming at brand designing alone!
Create your own logo with Turbologo logo maker. It takes less than 5 minutes and no design skills needed.
Go to Logo Maker
Raiders logo history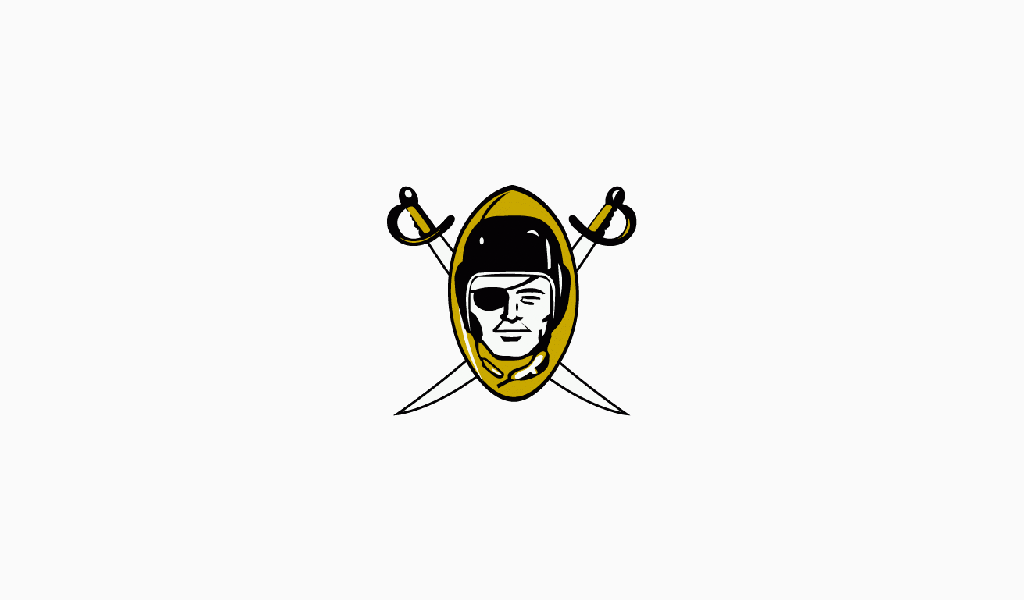 Initially, the club was based in Oakland, California, belonging to western division. The very first team name was Oakland Seniors as a tribute to the first Spanish settlers. However, there was a mistake in the name and addressing players as "seniors" is simply ridiculous, pretentious and annoying at the same time. As a result, everyone was mocking the team. The beginning turned out to go wrong.
Raiders logo meaning
The name was changed in order to prevent being mocked in media. "Oakland Raiders" sounded much more plausible and public liked it too. However, it is still unclear what do name and logo mean. It is hard to tell a pirate from a raider actually. Both are raiding. May be pirates do it on sea, but not all the time however. What's more, starting with the first Raiders logo the suggestion was stressed. The meaning of it was clear or even eloquent. Randolph Scott portrait was used for logo making. He also was wearing an eye patch and a football helmet. And two crossed sabers for a background were surely looking aggressively. A western character face, its wide jaw and a sharp look on his face were stressing a firm resolve of the team.
Oakland Raiders logo evolution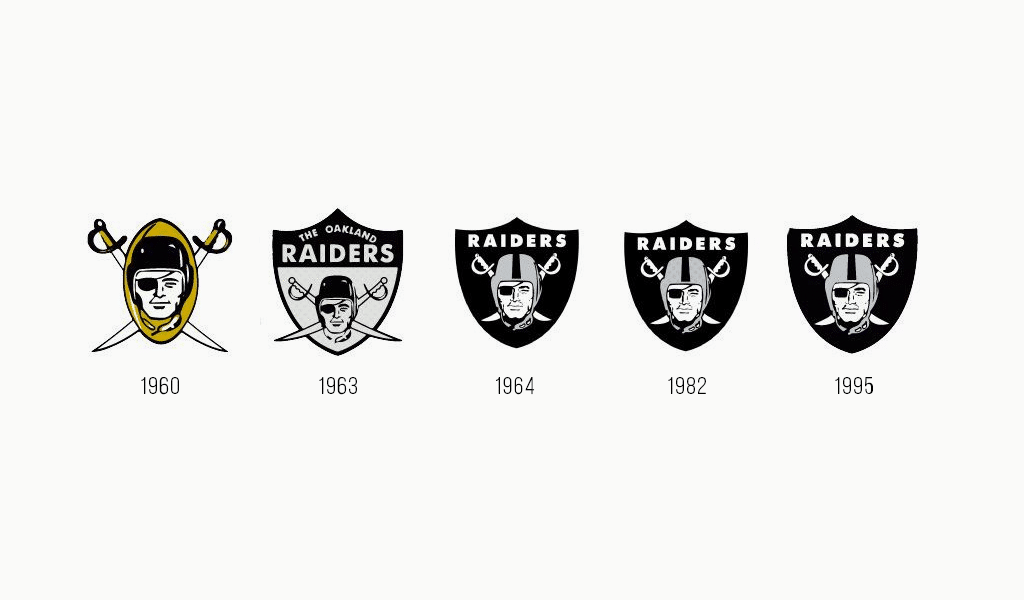 From commercial perspective the solution really was scoring. Despite the team being a decent one, the sales were increasing one day after the other. Due to their flamboyant behavior and careful branding, Raiders have surpassed any other team when it comes to commerce. They sell really a lot, and no other team can beat their score. And team fans even have their own name for the team. They call it "Raiders Nation". You just figure out the meaning.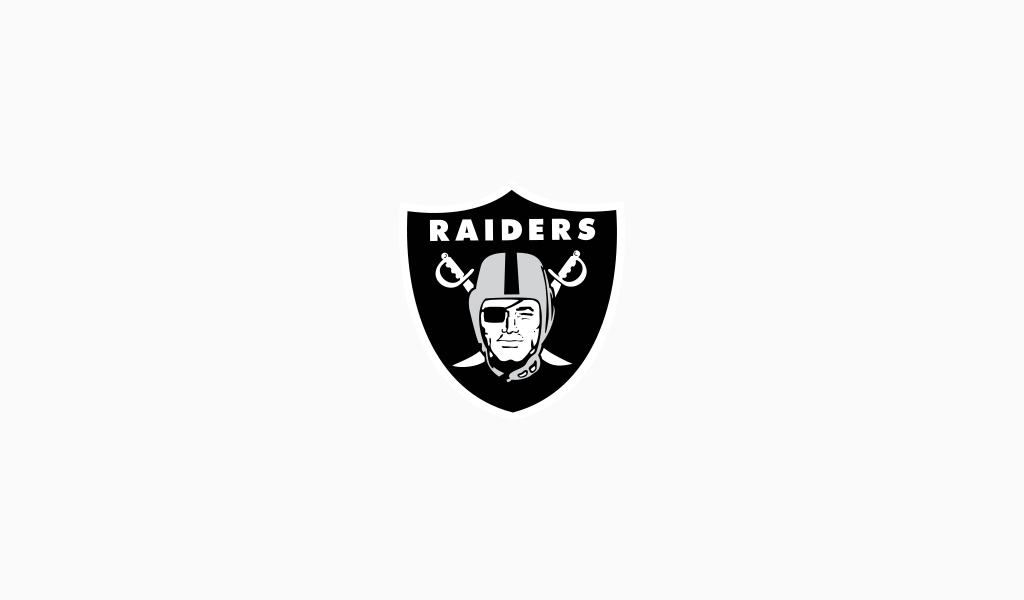 Raiders logo font
Quite logically, Raiders logo remains the same as it was designed a long time ago. Even font wasn't changed at all. It is still grave and pushing. Even its name "Twentieth Century MT Ultrabold" seems to support an image of aggression.

Blog editor and content marketing specialist at Turbologo. Writing about Marketing and design. Victoria's articles contain useful tips on how to build a brand and promote it online.