Benjamin Franklin once stated, "An investment made in knowledge always pays the best interest."
This has never been more true than today. There is constant pressure to improve your skills with new technology constantly emerging at breakneck speed.
You will need to learn new skills, whether you are looking for a promotion or stepping into a new career field.
Create your own logo with Turbologo logo maker. It takes less than 5 minutes and no design skills needed.
Go to Logo Maker
You can find many free online courses that will help you learn and improve your skills.
Harvard University — CS50's Introduction to Computer Science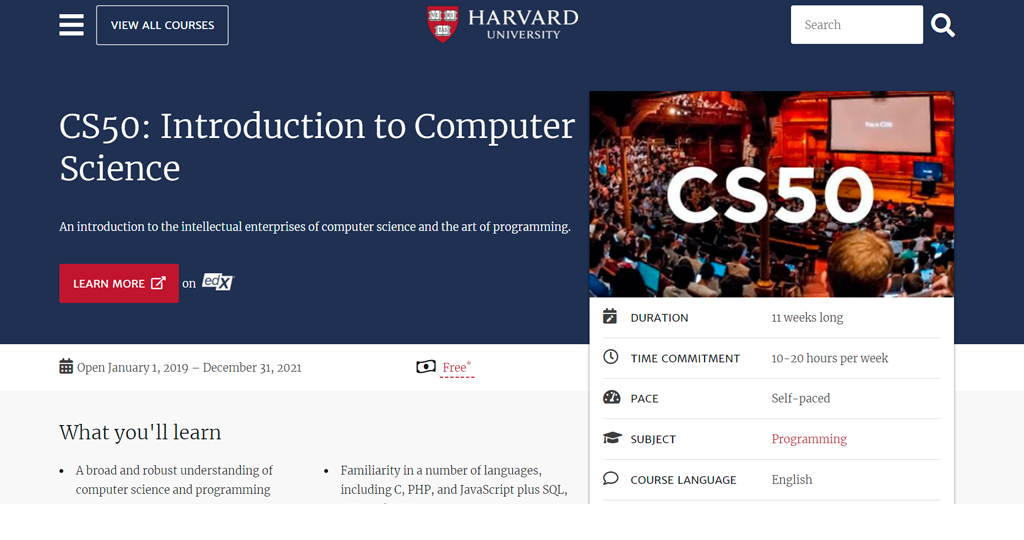 This intro computer science course has nearly 3,000,000 students. It covers basic problem solving and algorithmic thinking.
Inbound Marketing Certification by HubSpot Academy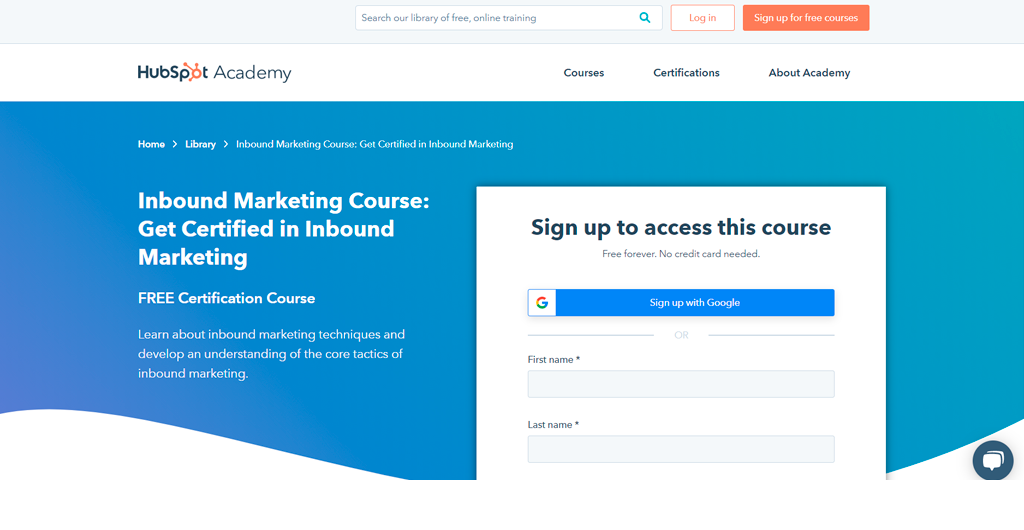 This course covers everything you need to know about inbound marketing, from attracting leads to engaging prospects to delighting customers.
Content Marketing Certification by HubSpot Academy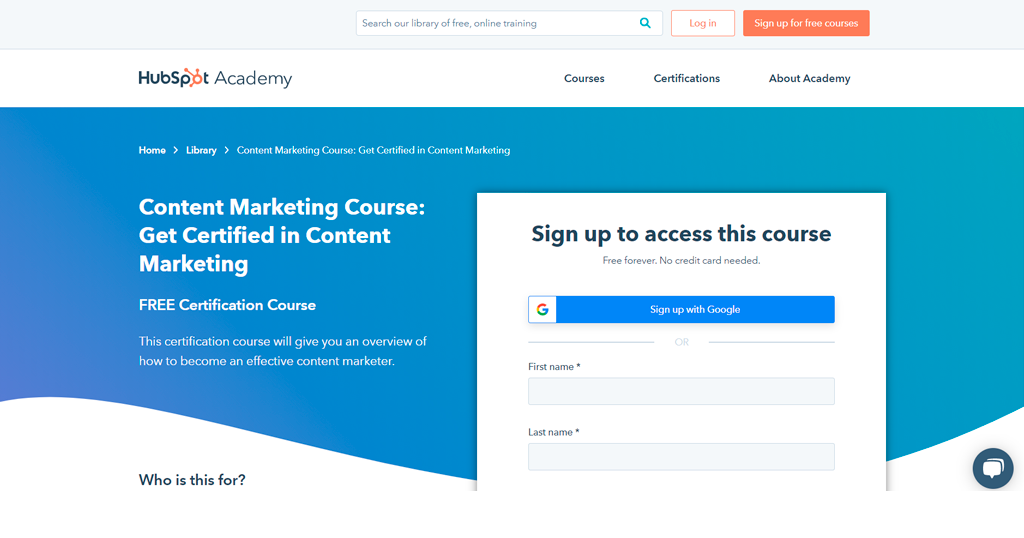 Amazing content can help you grow your business. This course will show you how content creation, promotion, and repurposing all work together to create a content marketing machine that can grow your business and your career.
Social Media Course by HubSpot Academy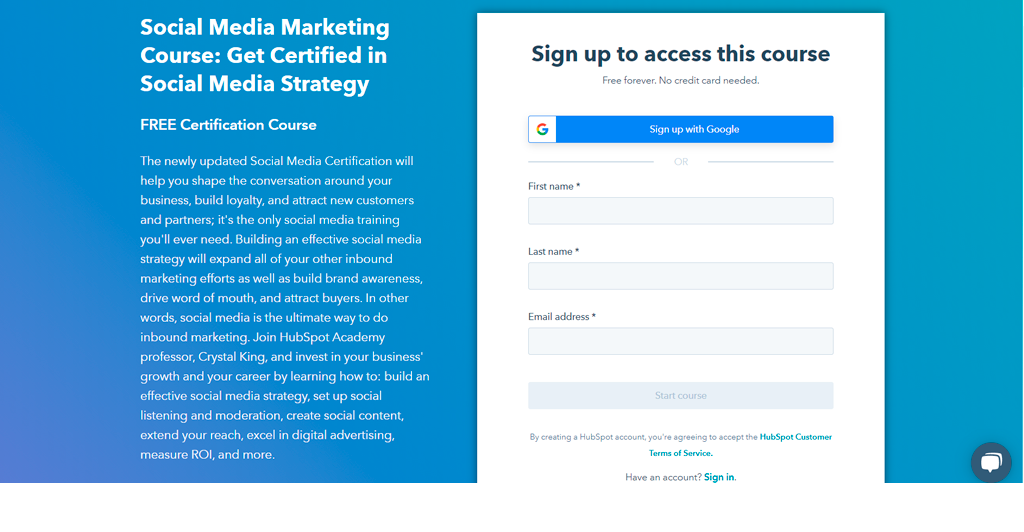 This course will teach you everything you need to create a social media strategy. It includes tools that can help you build loyalty and attract new customers. Although the course is free, you will need to pay $199 for the exam.
Massachusetts Institute of Technology — Introduction to Computer Science and Programming Using Python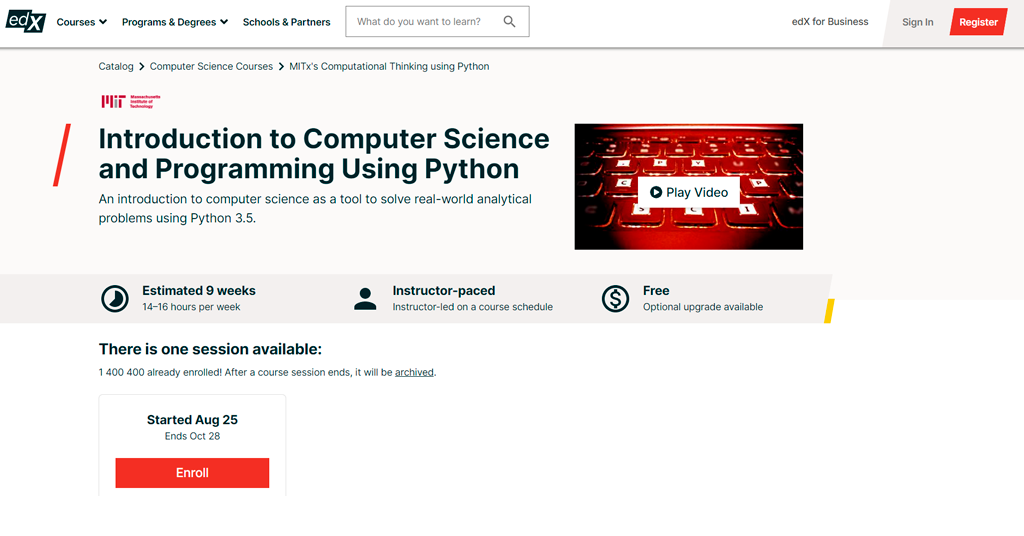 Over 1,000,000 students have enrolled in MIT's entry-level course in computer science. This course is designed for people who have no previous experience. The course teaches students the basics of Python programming and computer science. It also teaches them simple algorithms.
Stanford University — Machine Learning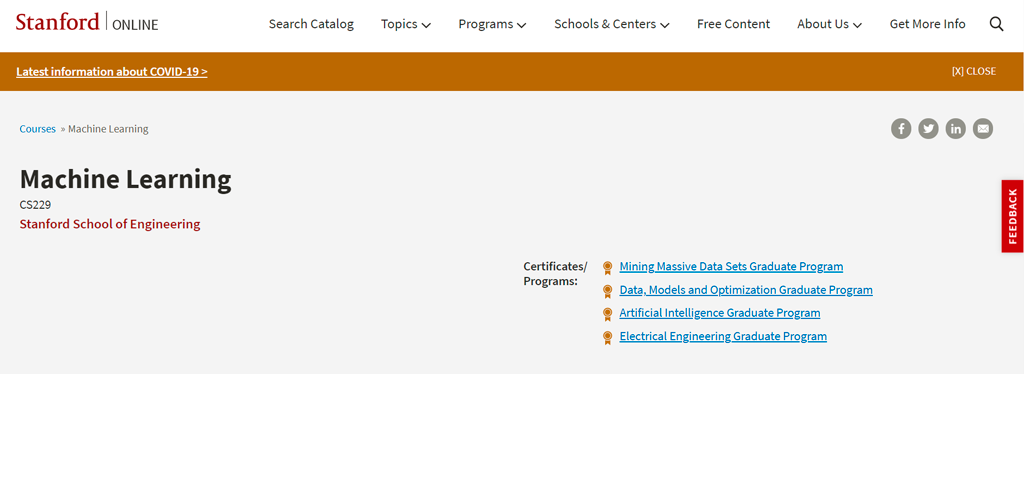 This introductory course in machine learning has more than 4 million students. It provides an overview of the field that covers datamining and statistical pattern recognition.
Cold Email Masterclass by Mailshake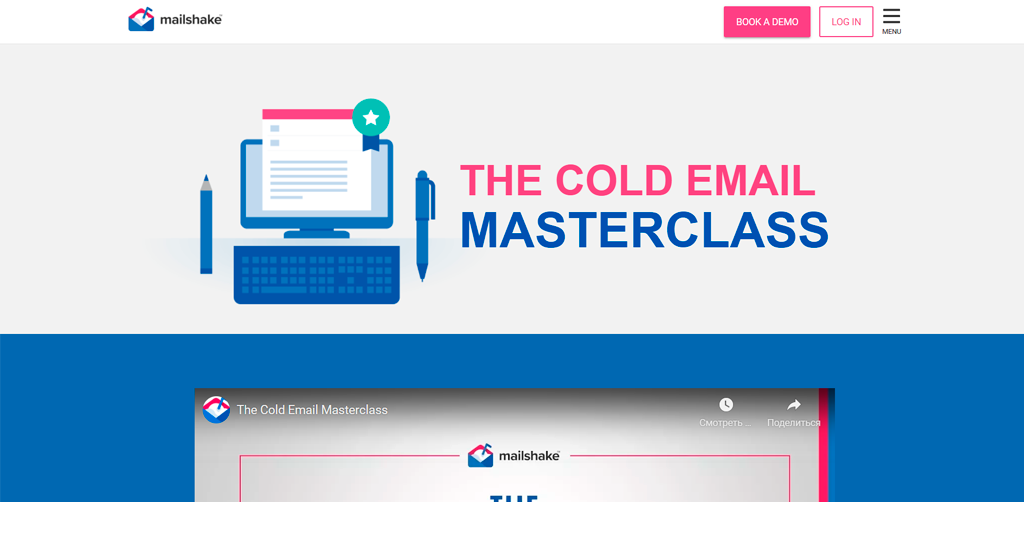 Cold email is powerful. It can be used to build your brand, connect with influential people, find mentors or grow your network. Sujan Patel shares eight lessons that will help you turn theory into practice. She will teach you how to tap into cold email best practices, and then deploy them in an efficient and effective manner.
Graphic Design Essentials by HubSpot Academy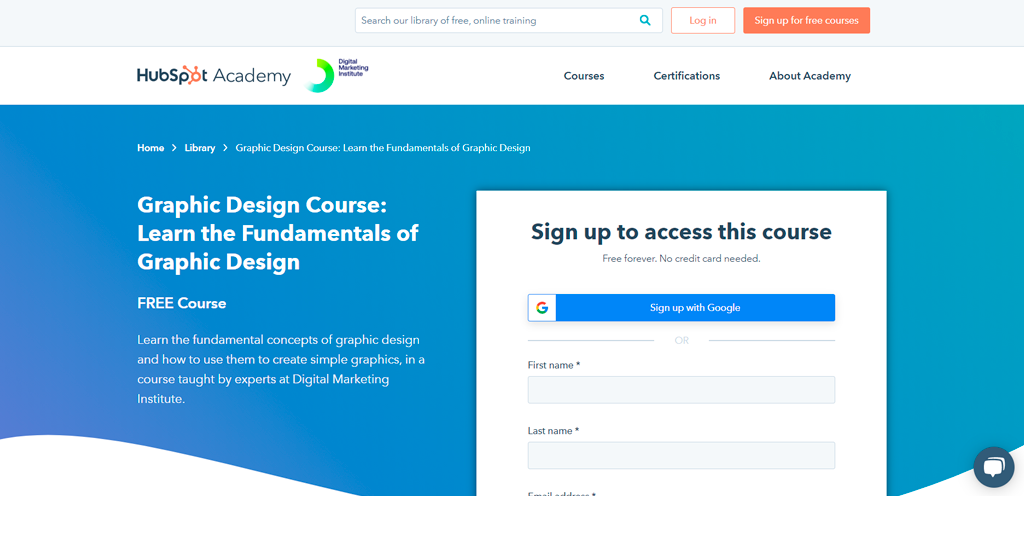 Do you want to be a graphic designer? Do you have less than an hour to learn graphic design? This HubSpot Academy course covers basic concepts of graphic design, which have been proven to be effective marketing strategies.
University of California, Berkeley — The Science of Happiness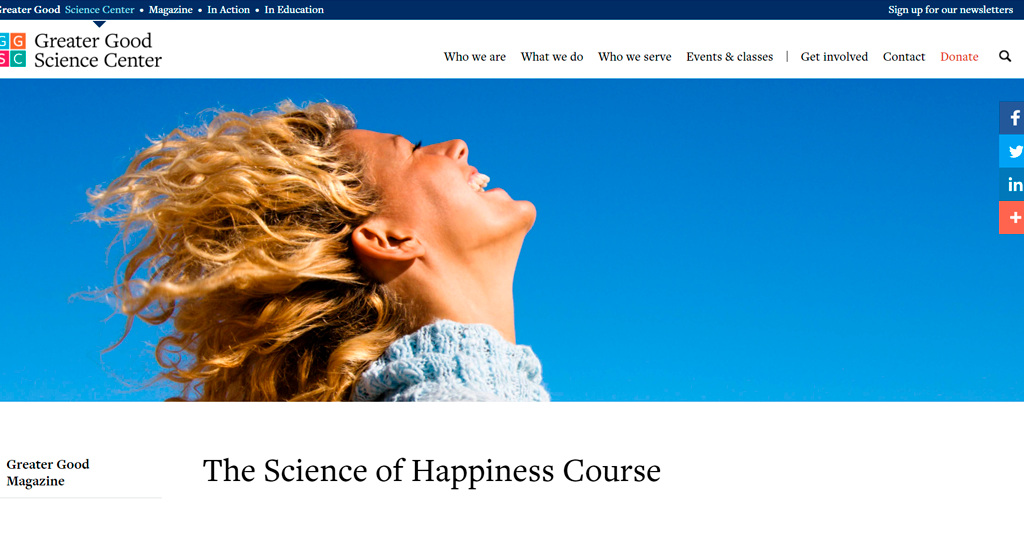 This course in positive psychology teaches students not only what happiness is, but also gives them practical tips and activities to maintain long-term happiness.
Inbound Sales Certification by HubSpot Academy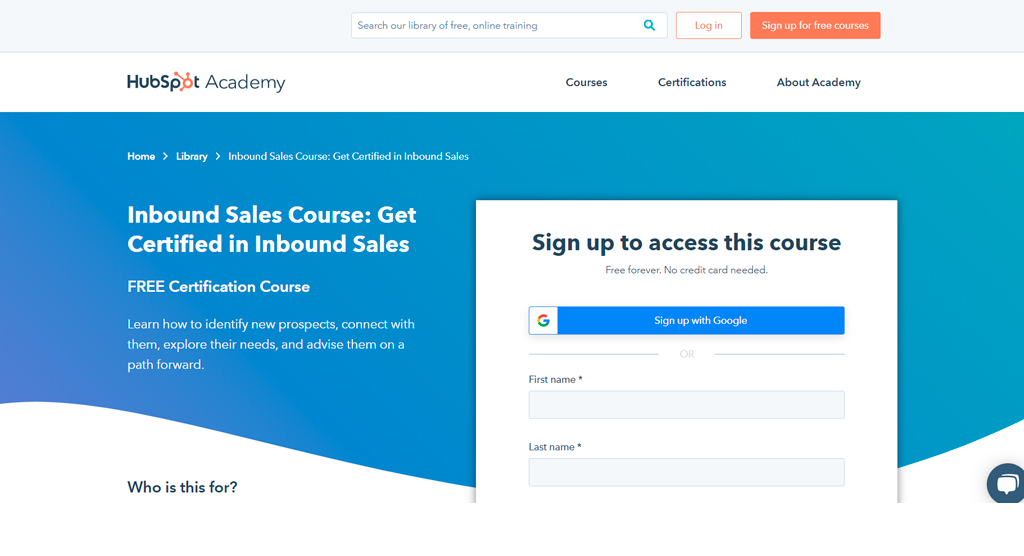 This certification course will teach you how to increase your sales pipeline, close more deals, and grow your career.
Dropshipping 101 by Shopify Academy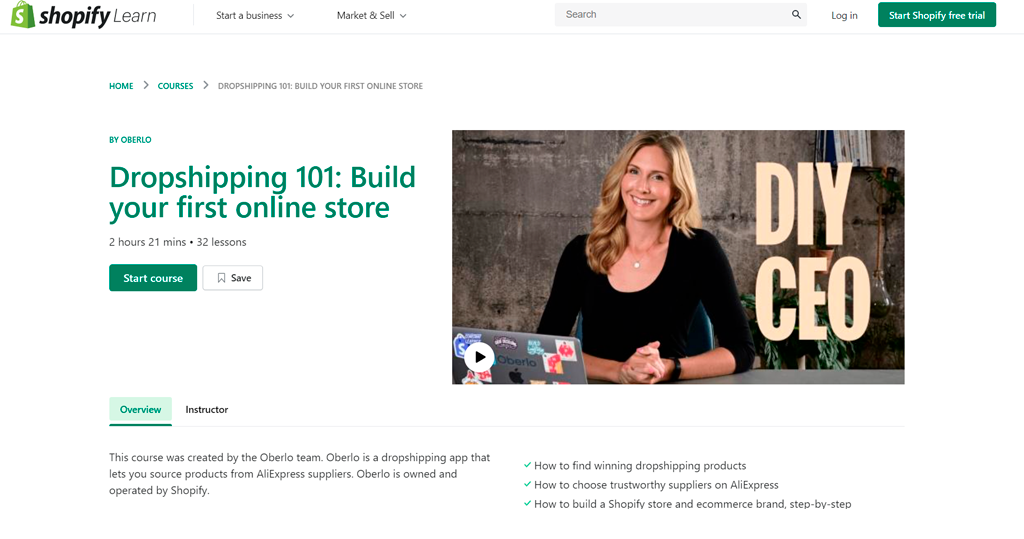 Corey Ferreira shares his secrets for selling a product, building a brand and testing its popularity.
Columbia University — Financial Engineering and Risk Management Part I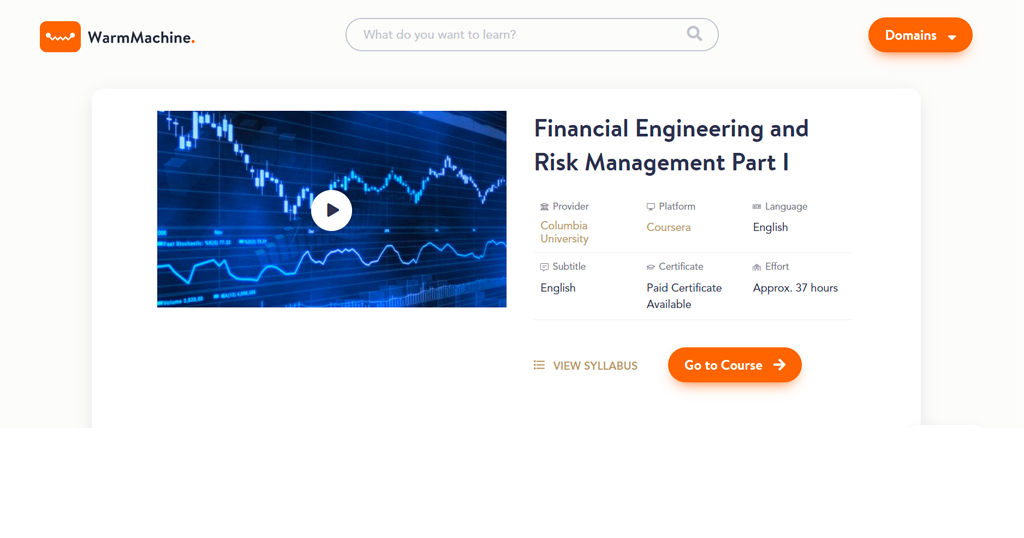 This course is for those who are interested in financial engineering. It combines math, statistics and computer science. The course introduces students to financial modeling, while also giving ample context (such as the 2008 financial crisis).
Learn to Code by Codecademy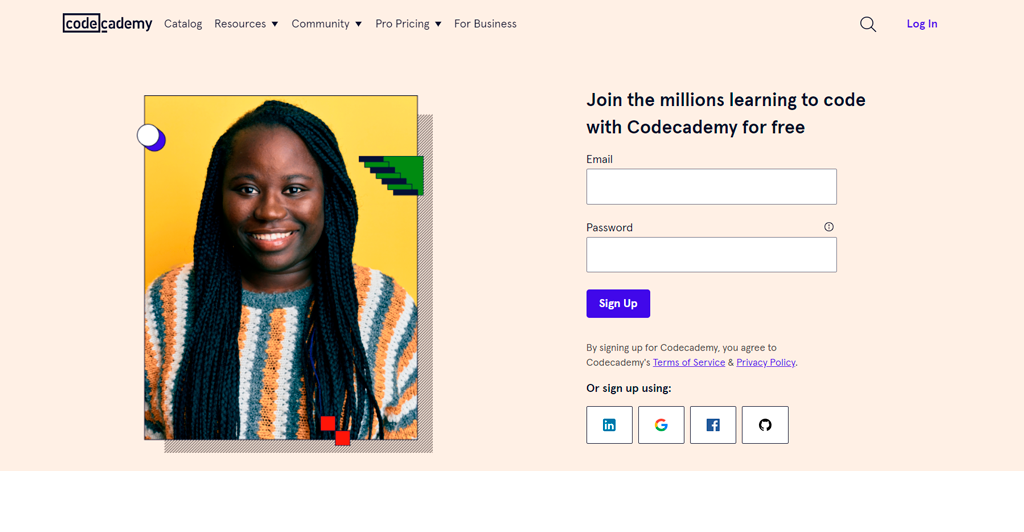 Online tutorials in coding with clear instructions, instant feedback and a proven curriculum that anyone can learn to code.
California Institute of Technology — The Evolving Universe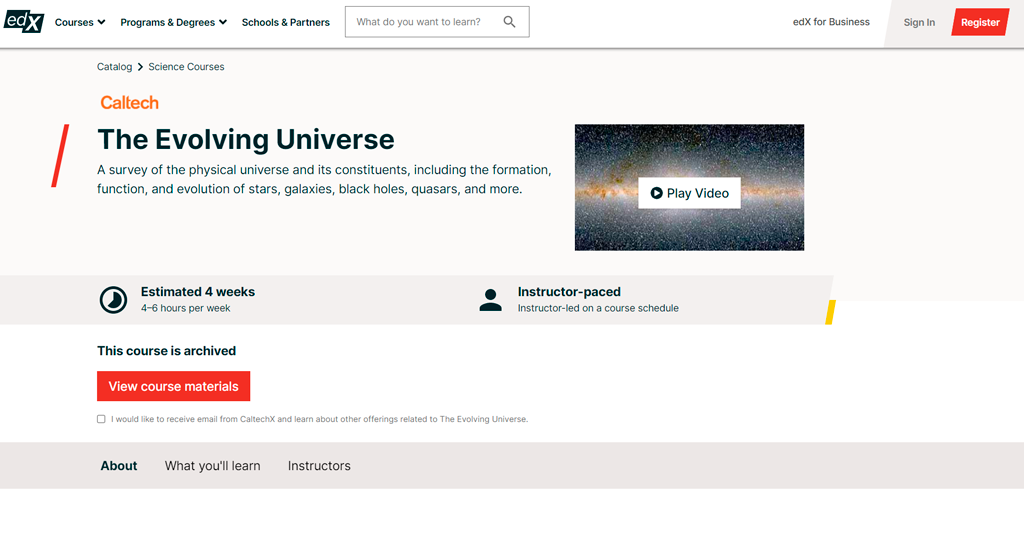 Caltech's introductory Astronomy course covers planetary systems, galaxies and black holes, quasars, and other larger structures in order to broaden students' knowledge of the physical universe.
Conquering the Fear of Public Speaking by Udemy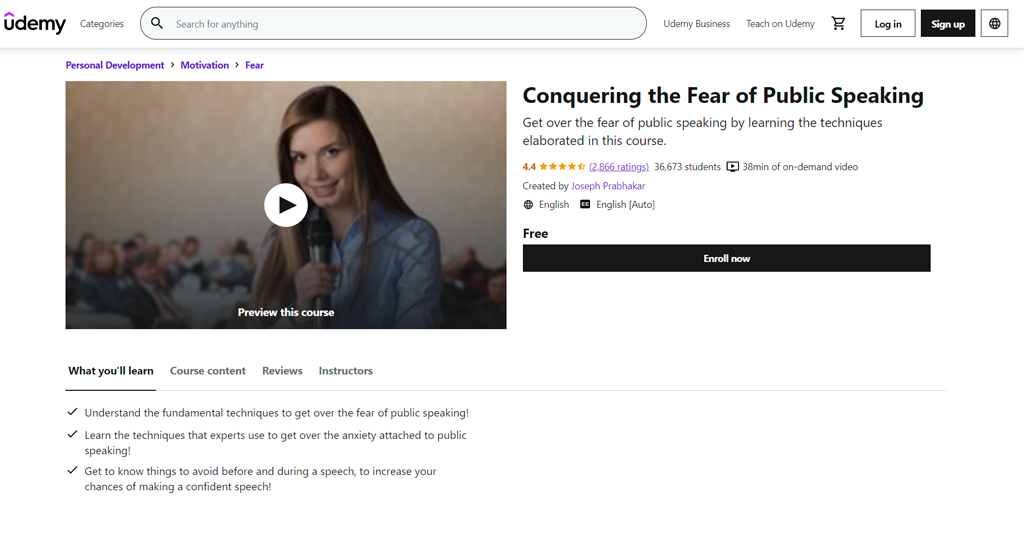 Learn the basics of public speaking to overcome your fear.
What online course should you take?
Choose a course that solves a problem when you choose an online course. You can be proactive about your learning and explore the areas you are interested in.
Remember, the best online courses exist and are waiting for you to sign up.

Blog editor and content marketing specialist at Turbologo. Writing about Marketing and design. Victoria's articles contain useful tips on how to build a brand and promote it online.