Imagine if half of your customers left you in favor of your competition when you arrive at work.
You may feel cold sweats just thinking about revenue declines, acquisition costs, or all the 2022 KPIs going to hell. You're putting your customers at risk if you don't care about them.
It's an understatement to say customer satisfaction is important. It's an essential requirement in 2021. Gartner shows that 81% of marketers consider customer satisfaction to be the most important area of competition in their industry.
The competitive advantage isn't all. PwC states that 59% of customers will abandon a company after having bad experiences and 17% after just one bad experience. This also applies to your loyal customers. They won't be coming back.
Create your own logo with Turbologo logo maker. It takes less than 5 minutes and no design skills needed.
Go to Logo Maker
Customer satisfaction is an important aspect of any business. This is the best way to build loyal customers that will become brand ambassadors. Customer satisfaction should be a key business factor. Every company must work to improve it.
What is customer satisfaction?
Customer satisfaction can be defined as the measurement of how satisfied customers are with a company's products, services and capabilities. A company can use customer satisfaction data, such as ratings and surveys, to determine the best way to improve or change its products and services.
A company's primary focus should be to satisfy customers. This is true for all sub-groups within an organization, including industrial firms, wholesale and retail businesses, government agencies, service companies, nonprofit organizations, as well as government bodies and service companies.
Two important questions should be asked when you are trying to establish customer satisfaction.
Who are the customers?
How can you satisfy them?
Who are the customers?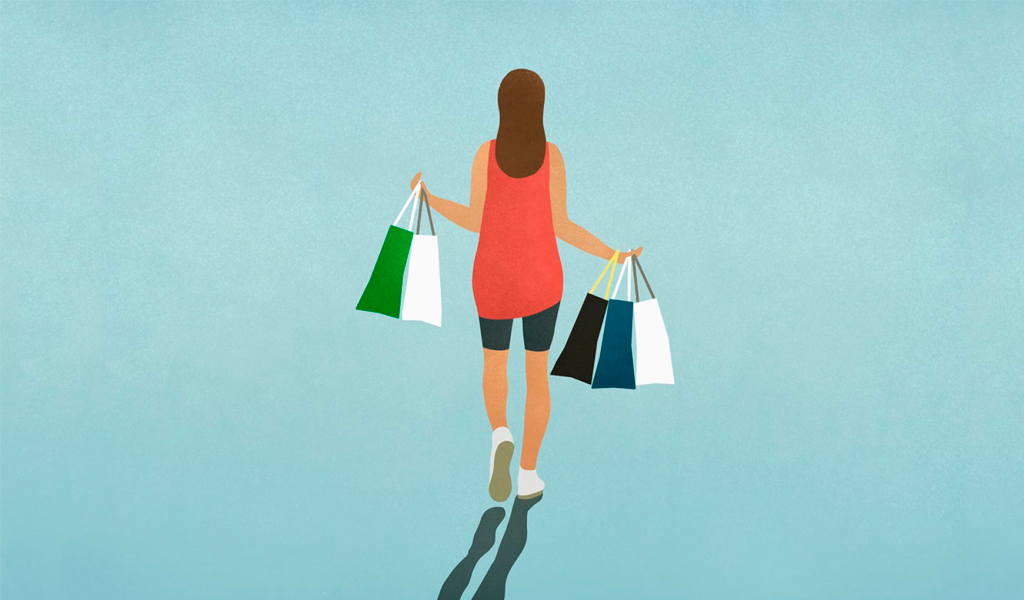 Customers are anyone who is supplied with products or services by the company. Below is a table that illustrates some supplier-customer relationships.
Not all organizations are customers.
What does it take to satisfy the customer?
Customers don't want organizations to assume that they are able to understand their needs. It is crucial to understand the voice and needs of customers using tools like customer surveys focus groups, polling, and customer surveys. These tools allow organizations to gain valuable insights into their customers and help them tailor their products or services to their needs.
How to Measure Customer Satisfaction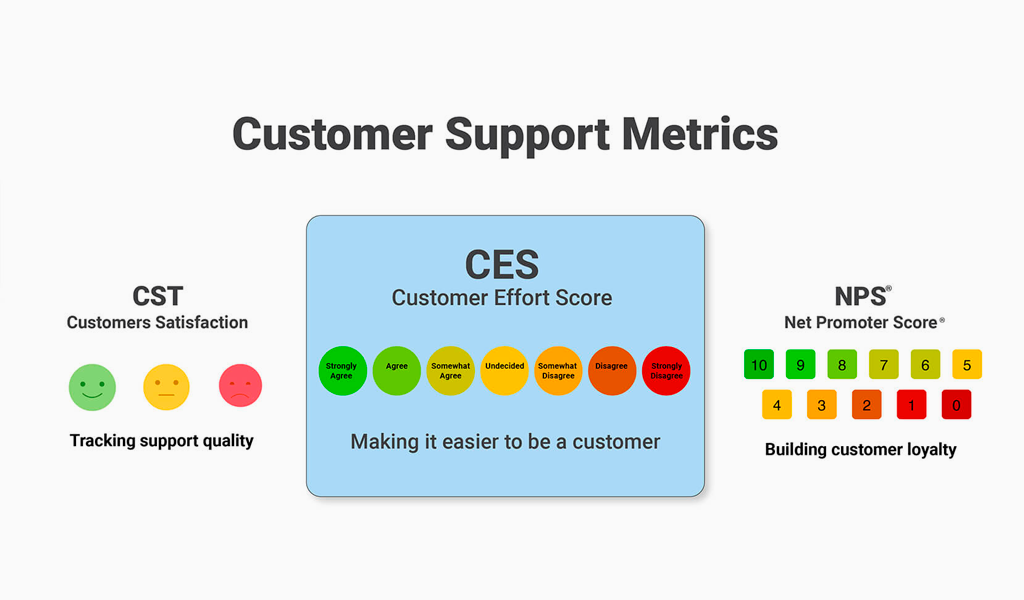 You can track customer satisfaction by setting up a Customer Satisfaction Score (CSAT) survey. This asks clients to rate their experience with your company on a 1-to-5 scale.
You can also include open-ended survey questions to gauge your customers' satisfaction after they rate you. This allows your clients to express their choices and provides you with concrete feedback.
CSAT isn't the only customer satisfaction metric. Other metrics can help you gauge customer loyalty and happiness.
One of these is the NPS (Net Promoter Scope) which monitors your customers' willingness to recommend you to friends and colleagues.
To gauge the ease of interaction between your company and customers, you can also use CES (Customer Effort Score).
Customer Survey Software allows you to set up a recurring surveys, collect your responses, and then analyze them all in one place. This will allow you to create a sustainable customer satisfaction measurement process.
Why is Customer Satisfaction Important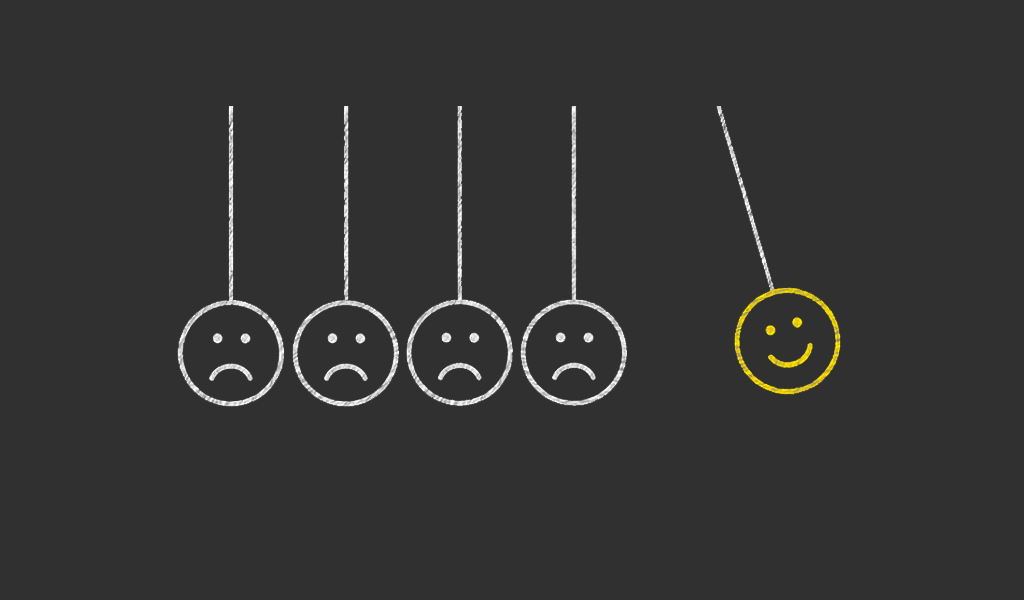 What's the purpose of customer service? Let me give you a quick answer. Customer satisfaction is about caring about your customers.
Customer satisfaction has many tangible benefits. Let's look at a few.
1. Loyal customers and satisfied customers are key growth drivers
It's five to twenty-five times more important to retain customers than to acquire new ones, according to research. According to Bain & Co (creators of NPS), a 5% increase in customer retention results in more profit than a 25% increase.
Loyal customers are not possible if they're unhappy!
Ever wonder why mobile phone providers and banks are willing to do whatever it takes to keep their customers happy? They know what it costs to do otherwise.
To keep clients happy, you must always try to satisfy them. You must meet their needs, solve their problems and provide support. This applies to your customer support. Your clients also need positive interactions with your website, product, or store.
2. Customers who are unhappy churn in a heartbeat
Customers who are unhappy with your service will not hesitate to switch to the competition.
Brand switching can be for many reasons. Poor customer service is rising up the ranks, but the main reason is often the prize. Microsoft reported 61% that their respondents had switched brands because of poor customer service in 2018. The trend continues.
It takes 12 positive experiences to make up for the negative experience, and some clients won't stick around that long.
Customers value simplicity above all else. Avoiding friction is better than trying to please your customers.
You must make up for any mistakes that you make.
3. Customer satisfaction is the driving force behind product and business decisions
Prioritizing customer success will make it easier to manage your tasks and achieve your goals.
You need to make sure that your actions are resonating with customers, regardless of whether you're pursuing market trends or introducing novelties.
If customers complain about the product's shortcomings, it is better to address it immediately before expanding your offering to new customers. Your old customers will likely get frustrated and leave. The new clients will also find the same flaw irritating.
You can also get feedback from loyal customers to help you develop new products and services.
4. It makes you stand out from the crowd
Let's face the facts: your product may not be unique. Even if your product is unique right now, there will be many imitations in the future.
Delivering exceptional customer service to your clients is the only way you can differentiate yourself.
According to PwC 73% of people consider customer experience an important factor in making purchasing decisions. This number is expected to grow.
You don't want to be seen as risk-taking by other companies in your industry. It is common to read negative reviews of competitors and then solve customers' problems.
Every crack in customer satisfaction, whether it's with customer service or product quality, is an opportunity for your competitors to win. To eliminate uncertainty about your services, keep the happiness levels high!
5. Satisfied customers are attracted to new customers
Loyal customers not only help increase their Customer Lifetime Value. Loyal customers are your biggest promoters and can bring in new customers with their recommendations.
To recommend a company you must first be satisfied with its services.
Your business will benefit from any positive social media comments or reviews. A Nielsen study found that 92% of consumers trust suggestions from their friends and family more than marketing campaigns. 70% trust online opinions.
How to improve customer satisfaction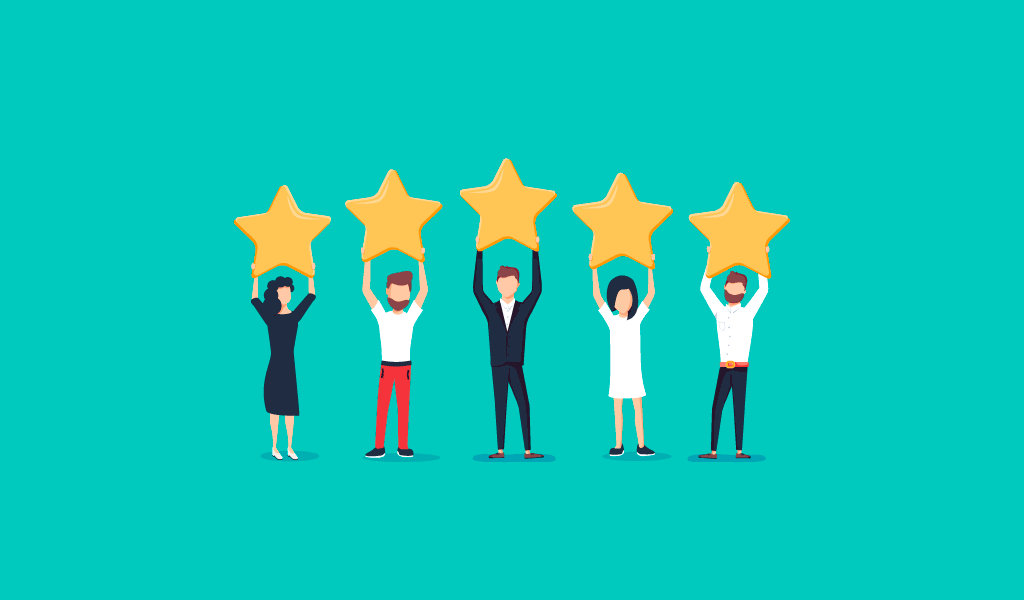 We've covered the importance of customer satisfaction and some methods to measure it. Now, the obvious question is: "How can we improve customer satisfaction?"
It is obvious that there isn't a single proven strategy. Sorry.
There are some proven strategies and guiding principles that will help you get some wins quickly. These principles will hopefully help you get started on your journey to a better customer experience.
1. Ask for customer feedback
This is the most important: Make it easy for your customers to complain.
Customers who are unable to give feedback or complain directly to you will do so via social media and to their friends. They will be frustrated by their experience and their inability to find a way to improve it.
This requires investing in customer support and feedback tools.
If you have a way to quickly respond to customer feedback, you can often prevent them from being a problem. You can make the situation positive by being able to quickly react.
2. Customers should be educated and given answers
All customer questions must be answered quickly, whether it is via your interface or documentation.
It can be extremely frustrating to not find the answer to your question or concern when browsing a website or using a product. How many times has that happened to you? It is far too common.
There are a few choices.
Conduct user experience research. You'll discover tons of UX issues if you just run some user tests and look at session replays (using HotJar). This is both alarmingly and insightful, yet it is undoubtedly very useful.
You should now have a solid list with low-hanging fruits that you can prioritize, and then you can fix them.
Second, you should consider smarter documentation and content. If you are handling customer support queries, or any other contact point, make sure that you write down, categorize, and quantify common questions and complaints, along with where they occur. These data are your foundation for a solid help documentation strategy.
Look into better customer service options. Live chat, in addition to prominently displaying your contact information, is becoming a more important site feature.
3. Make use of social media
Customer satisfaction doesn't always come out of the mouth. Customers often turn to social media and review sites to share their experiences.
You can track the social media activity of your customers and gain a better understanding of any negative or positive feedback. This will allow you to be better prepared to respond and improve customer satisfaction.
Your business must be ready and available to answer customer feedback within 24 hours, regardless of whether you use social media to provide customer service. You can do this via Facebook Messenger, Twitter, Instagram, LinkedIn comments, or Twitter. This can be done with a social media listening device (such as HubSpot).
Social media can be used to collect customer feedback and measure customer satisfaction. You might offer live chats and Q&A sessions for customers to ask questions, voice concerns, or simply connect with you or your sales team.
Social media allows you to meet your customers wherever they may be, which is a great way to increase their satisfaction.
4. Make it easy to do
Customer experience is all about usability. It's often overlooked in the context of customer satisfaction.
While we focus on the features and the benefits of the product, we often forget that the platform is only as good as the people who use it.
The most addictive products are those that are easy to use.
Facebook and every app you use a lot of time know this. It's so easy to use that you can receive an internal or external trigger to use the app.
Positive, healthy companies think a lot about it, as their goal is to build habits. Duolingo and HeadSpace are two examples of products that make it simple to learn foreign languages or meditate.
Amazon makes it so easy to buy. This is why I love Amazon so much, but my wallet doesn't. All it takes is one click to purchase I'm all in.
5. Your customers will be "wowed"
Satisfy customers? While that's a great start, you should aim to delight customers. Your customers will be impressed.
That's at least the advice Warren Buffett offers… it's likely to be useful wisdom.
"Any company with happy customers has a sales team they won't need to pay; you don't even see them but they are talking to people every day."
This is where it gets tricky with tactical advice. There's no one-size fits all strategy for delighting customers. You must be extraordinary in order to stand out (and not just avoid irritating your customers).
Zappos and Amazon make this a central part of their business model. If you can rally your company around customer satisfaction, you don't have to worry about individual tactics. They will come.
It doesn't matter if you send hoverboards out to your top customers or do something more impressive like stay on a phone call for a Guinness Record time (like Zppos), but it can make a huge difference in your business.
6. Focus groups are a good idea
While it is one thing to provide customers with feedback channels, it is quite another to actively seek out (and pay for!) feedback. Focus groups are a group of people in your target audience or customers who have the intent of gathering constructive criticism.
Focus groups are a way to get honest answers. It allows you to pose a range of pointed questions and it encourages your audience to give honest answers. People often "clean up" or edit their feedback or reviews when writing them. Focus groups are held in person. This allows you to get unfiltered feedback and criticism, including body language.
These responses are a great way to understand how to improve customer satisfaction.
7. Compare your competitors
Customers who are unhappy with their service will take their business elsewhere. Where would unhappy customers go? To understand the ways they make their customers happy, take a look at your competitors.
You can learn a lot from your competitors about their industry and customers. Visit their website to learn more about their customer journey online. Visit their physical stores if they have them to see how they interact with customers in person. To learn more about how they interact with current and potential customers, contact their service and sales teams.
Find yourself delighted? Your customers may be, too. You can improve your customer satisfaction by incorporating new methods.
Get Customer Satisfaction Boosted Today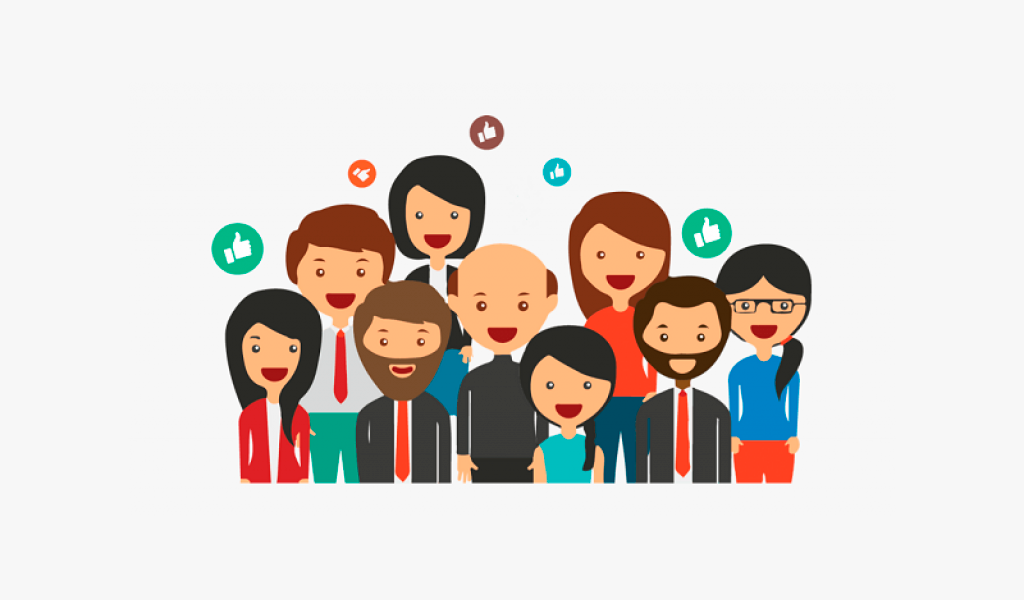 Your business's health is dependent on customer satisfaction. Customers who are unhappy will leave and businesses that have a serious churn problem can't survive or compete in the long term.
This guide will help you define customer satisfaction and give you methods to measure it. You will also find ideas for increasing customer satisfaction. This is just the beginning. It's up to you now to implement these customer satisfaction programs and measurement strategies. You are free to innovate and invest in the area of customer satisfaction.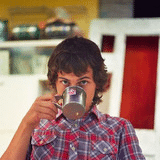 I'm a product and graphic designer with 10-years background. Writing about branding, logo creation and business.