Louis Vuitton designing history is all about things that frighten every entrepreneur at night. At the same time, it is a story of extraordinary talent, professionalism and quality labor. All the gist is in a well-known Louis Vuitton logo monogram. The brand history is full of struggle against fakes. This article will tell you everything in details.
Create your own logo with Turbologo logo maker. It takes less than 5 minutes and no design skills needed.
Go to Logo Maker
The beginning of Louis Vuitton logo history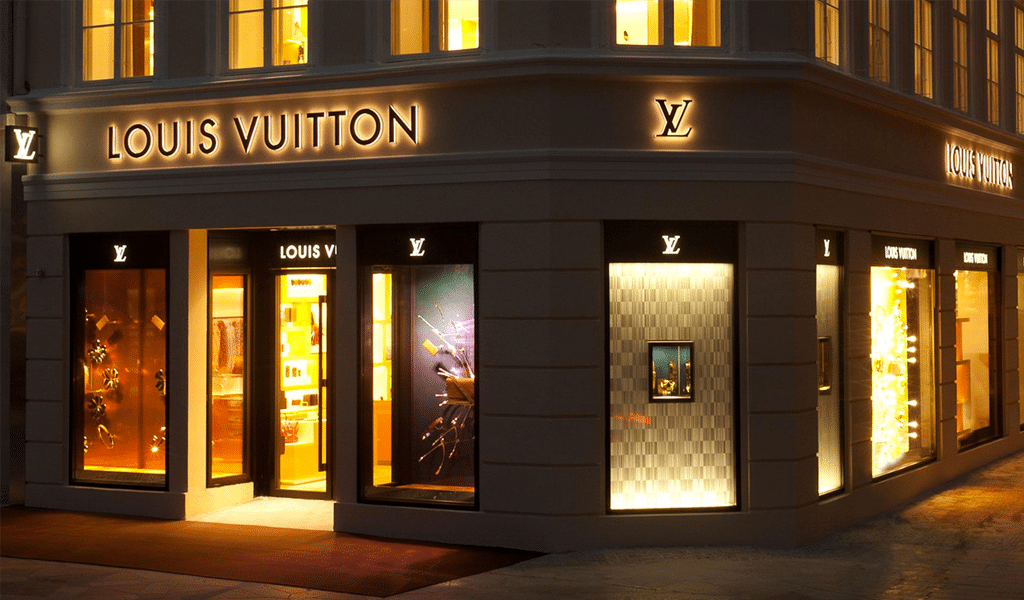 Louis, a founder of the company, was a diligent worker. And he was lucky to get an august customer shortly after he opened his first shop. The consort empress Eugénie de Montijo it was, a spouse of Napoleon III. Evidently, those were advanced technologies that allowed him to accomplish such a feat. Suitcases of those times were bulging and hard to handle. But most of all, they could easily be broken during carting. Louis invented flat suitcase and it was a breakthrough! He made suitcase frames of quality, poplar wood. And invention of trunk shock protection also belongs to him.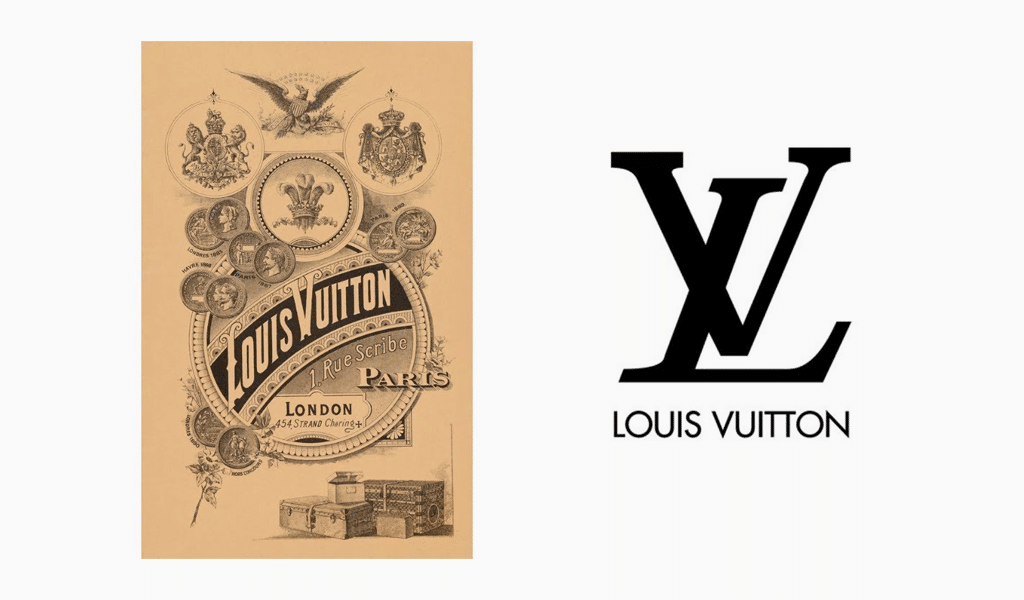 Obviously, his trunks became extremely popular and Louis attracted even more customers. However, there were but a few who could afford those suitcases. And what do you think it resulted in? Well, market was full of fake Louis Vuittons. And it seemed really impossible to do anything about it. But Louis and his heirs didn't give up. George Vuitton, son of Louis, succeeded the fashion house founder's business in 1895. He hired professional designers, who created the legendary pattern. Some people say that original logo was designed in 1896 by Georges Vuitton.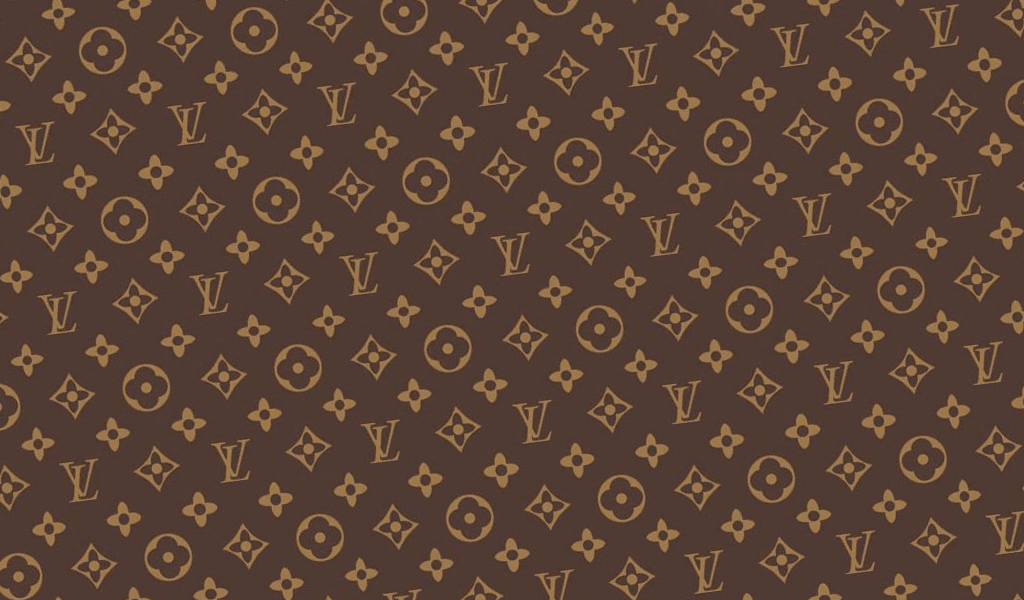 Louis Vuitton Logo Meaning
New Louis Vuitton logo was a bit more than just a Louis's house symbol with crossed "L" and "V". It was a monogram that went down in history as one of the most popular and fashionable pattern. It was an ornament comprised of beige, rounded, four-leaf flower on brown background. The geometric pattern also includes a fair rhomb with star and dot and "LV" initials. George patented the monogram which was actually hard to forge. Thanks to this, he managed to significantly reduce amount of fakes.
Today the LV monogram is one of the most famous and recognizable symbols on the market, this emblem symbolizes and associates with power and money. It appeared in 1896, but its products are still very popular and demanded all over the world.
Louis Vuitton logo evolution
Technically Louis Vuitton logo has never been changed. These modifications were related to the rebranding process, as a result "Louis Vuitton" text from the bottom of the logo was dropped.
Louis Vuitton logo font and symbolism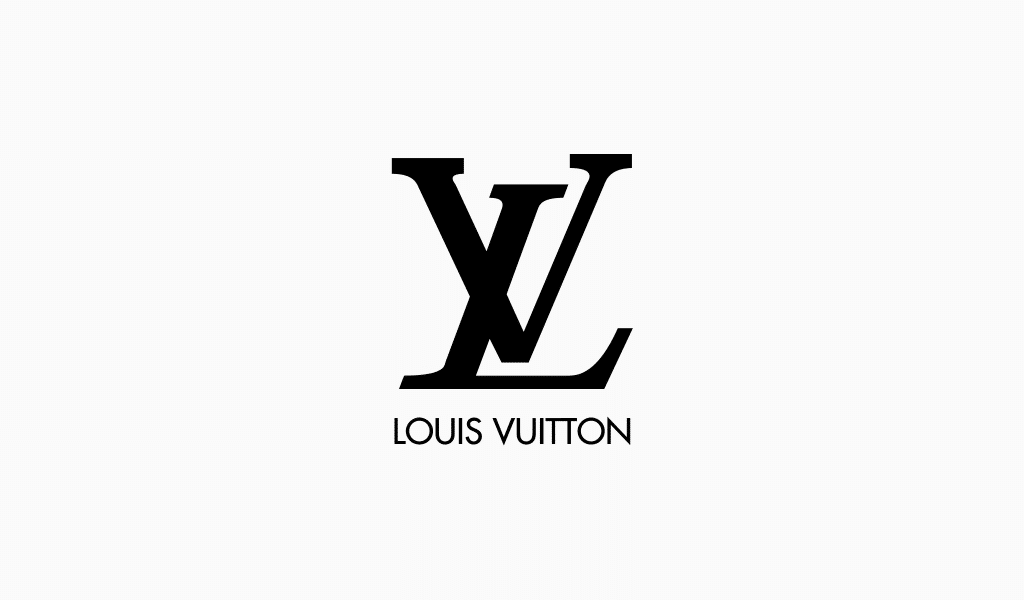 Want to make your own apparel logo? Explore clothing logo design ideas in our gallery.
Now that logo meaning and origins are clear we may pass on to logo font usage analysis. First of all, Louis Vuitton logo font is called "Futura Medium". Dapper Dan is the best judge here as he is "infamous" fashion designer, who "forged" many original styles of Europe fashion houses to design his clothes.
Dapper Dan was just an ordinary tailor form Harlem, who was popularizing famous brands in 80s. It is hard to believe, but boasting fashion houses logo was inappropriate back then. All the symbolism used to be printed on special labels. And the labels should have been hidden as a sign of elegance and expressive secrecy. However, common folks wanted more. They enjoyed colorful and large brand prints.
Facing people's needs Dapper Dan began to study fashion houses symbolism. And the logos seem to govern people. Dan has scrutinized Louis Vuitton monogram, revealed its attractive parts and offered his own design. That's why you can prevail in fake competition, but you can't win it. If people like something, high prices turn into minor obstacles on a way to the dream.
How to distinguish the original Louis Vuitton logo from a fake?
Louis Vuitton is the most popular brand in fashion industry. According to statistics more than 90% of LV products in doubtful stores are fake. There are several methods to distinguish the original LV brand goods from a fake:
– middle price of authentic product more than 200-300 euro;
– Louis Vuitton fashion house does not make discounts and sales;
– quality of materials, symmetric stitches on both sides of bag or clutch.
Who designed the Louis Vuitton logo?
Founder of fashion brand marked his bags by inscription «marque L. Vuitton deposee». The genuine logo firstly invented by his son Georges in 1896 year. Louis' only son was first, who crossed L and V letters.
Why did Louis Vuitton's logo become so popular?
Career of Louis starts in house of Napoleon III. From this time, only noble people canned buy products with LV logo. Explanation of LV logo success:
– legendary origin;
– advertising by celebrities;
– exclusive design, genuine leather and natural materials;
– minimization of waste emissions;
– successful combination of handmade and machine work.
What makes the Louis Vuitton logo special?
Louis Vuitton logo associated with luxury, high status and style. Special history of fashion house, circle of fame buyers and unique collaborations made this brand the most special in the fashion world.

Blog editor and content marketing specialist at Turbologo. Writing about Marketing and design. Victoria's articles contain useful tips on how to build a brand and promote it online.