A steed in a logo you say? That's too obvious! Both Porsche and Ferrari have it. And how about an bull? And just any dull ox, but a golden, furious bull, which is placed on a black shield on top of it. There is but one and only company with such a logo. Lamborghini logo shows aggression, velocity, rushing talent and high technologies. And Ferrari is also related to Lamborghini. In what way? Let's find out.
Create your own logo with Turbologo logo maker. It takes less than 5 minutes and no design skills needed.
Go to Logo Maker
History of Lamborghini logo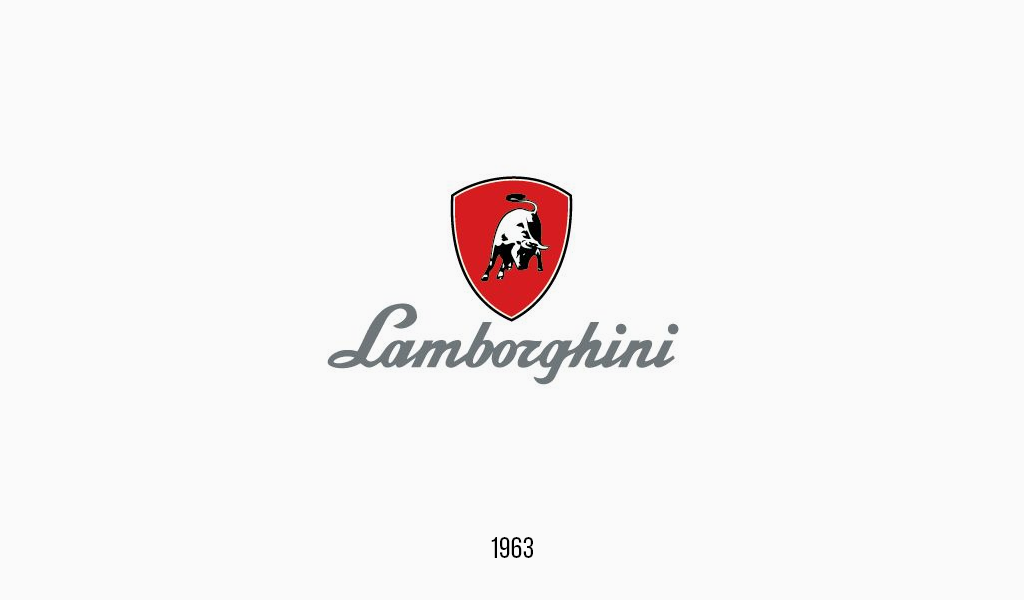 They say that there would be no Lamborghini without Ferrari. But why? The legend has it that a successful tractor producer Ferruccio Lamborghini decided to buy a car. And Ferrari's creation didn't quite impress him. He had returned it twice, pointing at flaws to be corrected before he decided to make a proper car himself. An ambitious aspiration it is! And not a single bit less successful. And Lamborghini cars are following their creator's example to the letter. Ambitious, aggressive and reliable they are.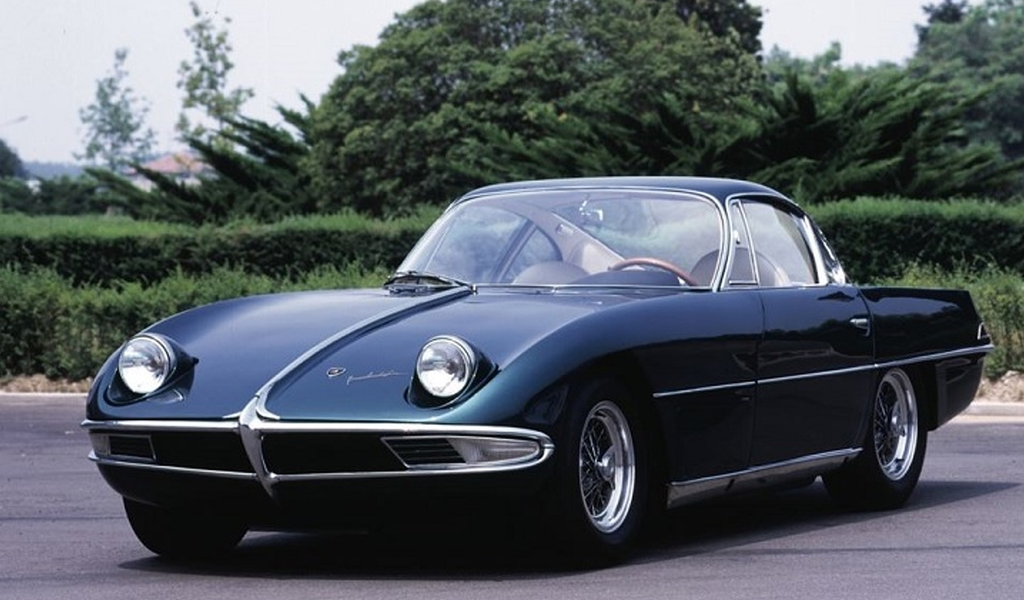 The first Lamborghini logo was created in 1952. How was the first Lamborghini car logo created? Ferruccio admired bulls, considering them an embodiment of strength, power and force. And his star sign was Taurus as well. Consequently, a bull has become a symbol of Lamborghini. Ferruccio disassembled his Ferrari car and analyzed it carefully and realized that he is capable of creating something as developed or even better. The same trick he applied to his logo. It looks like he took Ferrari's original idea, replacing the steed by the bull. He also swapped gold and black colors. That is how Lamborghini logo was created and there are no hidden meanings in it. It is just what you see. Unlike other Italians he didn't place Italian flag colors in his logo. Colors of his logo stress social status and strength. The emblem looks prestigious and elegant, just what a super-car emblem is supposed to look like.
Lamborghini logo evolution
After Lamborghini's death, the company was sold many times. All the purchasers appreciated the logo though. Even now it looks exactly like his creator designed it. And bulls aren't just for the logo. Many super-car model names are related to them in one way or another. One of the reasons here is that Lamborghini admired bull-fights.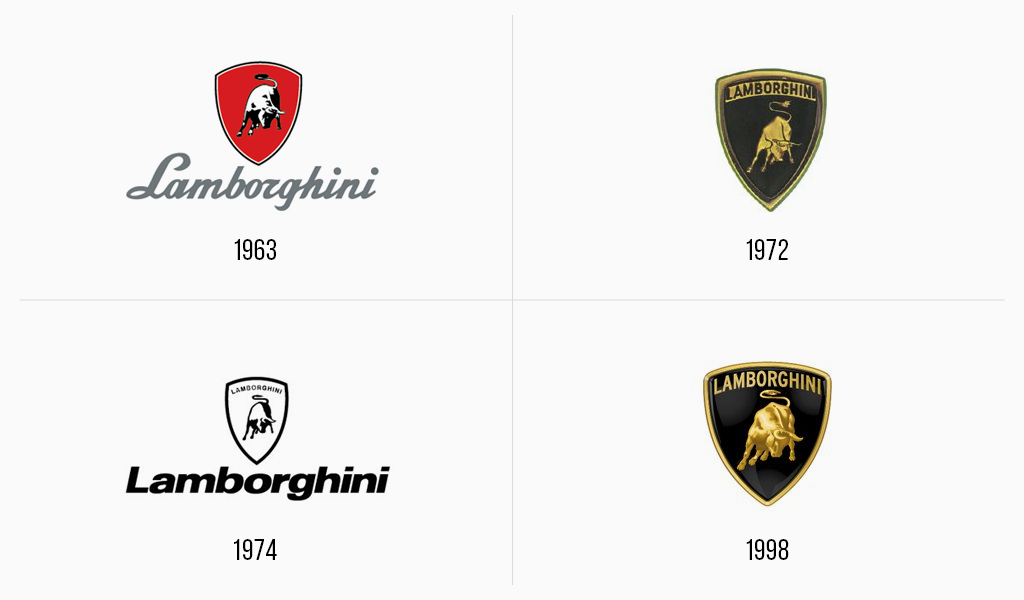 One of the most popular models is called Miura. It is also the name of the first super-car in history. The name is related to a location in Seville, where was a bull shelter. And here is another example. One of the most popular models is called Lamborghini Diablo. Its maximal speed is 325 km/hr. And it has nothing to do with afterlife. The car is named after a bull that fought matador for several hours.
Lamborghini logo meaning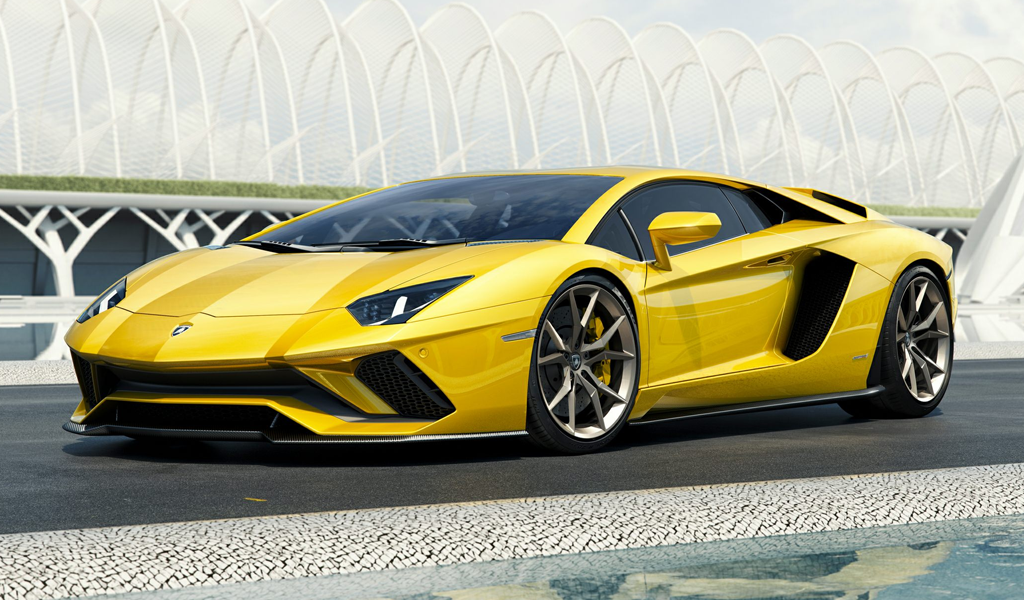 There are some models named after bulls today. And all of these bear Lamborghini logo as quality mark. Murcielago is a bull, which endured 24 fights. All the names are a gist of endurance and power of Lamborghini cars. Even unlucky years and a row of resellings couldn't break the spirit of the company.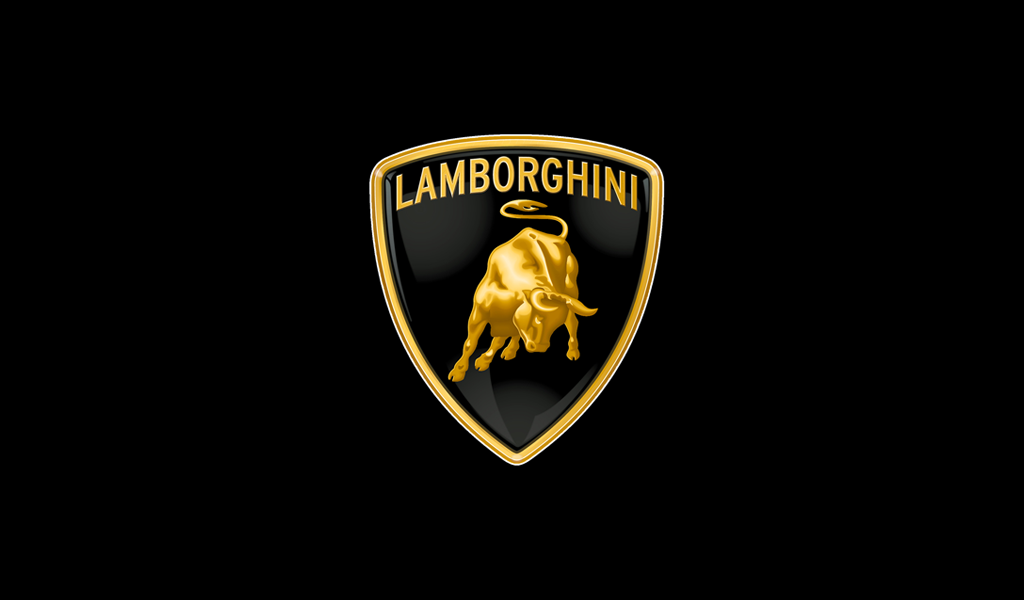 Today Lamborghini is one of the most famous trademarks. It is Lamboghini that you can see on a poster in teenagers' rooms. It is all thanks to the indomitable bull, which has become a symbol of power and freedom.
What is the Lamborghini logo?
The Lamborghini logo is a shield with a golden bull depicted on it. It is believed that this shield was taken from the Ferrari emblem, to spite the owner, only Lamborghini changed the colors to black and gold.
What is the logo for lamborghini?
The Lamborghini logo is a shield with a bull, where the bull symbolizes the power of the company's sports cars. The owner uses black and gold in the logo, where black is power, prestige, elegance, and gold is superiority and rich traditions.
What does the Lamborghini logo look like?
The logo looks like a black shield with a gold border, which depicts a golden bull and says "Lamborghini".
Why is the Lamborghini logo a bull?
The owner of the company Ferruccio Lamborghini was an ardent fan of bullfighting. That is why there is a bull on the logo. By the way, some cars are named after bulls.
Which animal is featured on the Lamborghini car company's logo?
Since the owner of the company was an avid fan of bullfighting, the logo depicts a raging bull. As a representative of speed and power, that's why I was chosen for the logo.

Blog editor and content marketing specialist at Turbologo. Writing about Marketing and design. Victoria's articles contain useful tips on how to build a brand and promote it online.