Get up at an alarming hour. You will have to drive through gridlock and other half-asleep commuters on your way to work. You will be slaving through email after email until you find the sweet release at five o'clock.
Create your own logo with Turbologo logo maker. It takes less than 5 minutes and no design skills needed.
Go to Logo Maker
Instead of enduring the monotony and stupor that comes with being in the rat race for a few dollars, what if you could make money from anywhere, at any time? Even while you're sleeping?
This is affiliate marketing.
What is affiliate marketing?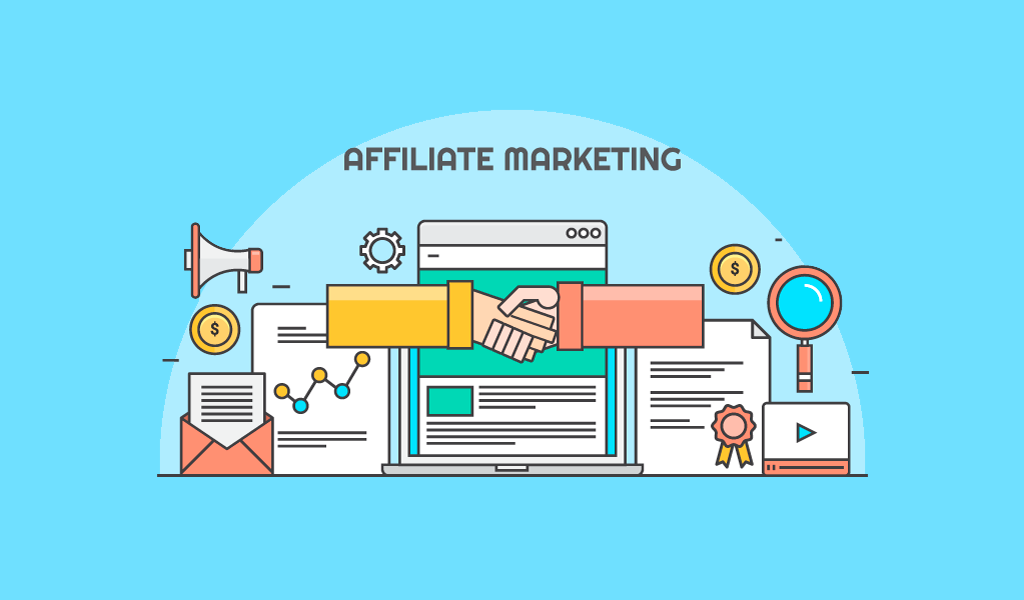 Affiliate marketing refers to the practice of a person or company marketing products through which an affiliate is paid a commission. An affiliate simply finds a product that they like, promotes it and gets a share of every sale. Affiliate links link from one website to the other and track sales.
Affiliate marketing is a way to spread the responsibility of product marketing and creation among parties. It allows you to use the talents of many people for a more effective marketing strategy, while also giving contributors a share of any profits. Three parties are required to make this happen:
Both the seller and the product creators.
Advertiser or affiliate.
The consumer.
Let's look at the complicated relationship between these three parties to ensure that affiliate marketing succeeds.
Creators and sellers
A seller is an entrepreneur, solo or large, who sells a product or service. You can either sell a product, such as household goods or provide a service like tutorials in makeup.
The seller, also known as the brand is not required to actively participate in marketing. However, they can be an advertiser and make a profit through the revenue sharing associated affiliate marketing.
For example, the seller could be an eCommerce merchant that started a dropshipping business and wants to reach a new audience by paying affiliate websites to promote their products. The seller could also be a SaaS company, which uses affiliates to sell its marketing software.
The publisher or affiliate
The affiliate, also known as a publisher is a person or company who markets the seller's product to potential customers. The affiliate promotes the product to convince consumers it is valuable and beneficial. Affiliates receive a share of any revenue if the consumer purchases the product.
Affiliates may have a specific audience they market to and often adhere to their audience's interests. This helps affiliates attract the most potential customers to their promotion.
The consumer
Affiliate marketing is driven by the consumer, regardless of whether they know it or not. These products are shared by affiliates on social media, blogs, websites, and other platforms.
The affiliate and the seller share the profits when the consumer purchases the product. Sometimes, the affiliate will be honest with the customer and disclose that they receive commissions for sales. Sometimes, the customer may not be aware of the affiliate marketing infrastructure that underpins their purchase.
They will pay less for the product they purchase through affiliate marketing. The affiliate's share is included in the retail price. Consumers will proceed with the purchase and receive the product as usual, regardless of whether they have been involved in affiliate marketing.
Why be an Affiliate Marketer?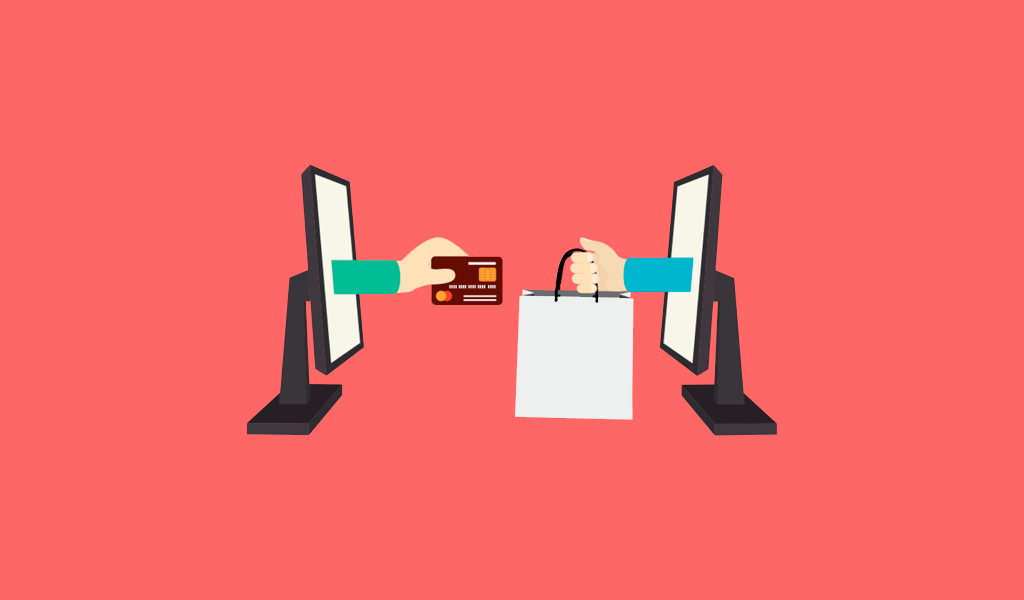 What are the benefits of becoming an affiliate marketer?
1. Passive income
Affiliate marketing allows you to earn money while you sleep, unlike regular jobs that require you to work. You will get continuous returns on your investment in a campaign as customers purchase the product over the next days and weeks. Your work is worth money long after it's finished. Even when you're not in front of your computer, your marketing skills will be earning you a steady flow of income.
2. No customer support
Selling products and services to consumers requires that they deal with them and make sure they are happy with the product or service.
Thanks to the affiliate marketing structure, you'll never have to be concerned with customer support or customer satisfaction. The sole purpose of an affiliate marketer's job is to connect the seller and the customer. After you have received your commission, the seller will deal with any complaints from consumers.
3. You can work from your home
Affiliate marketing is the ideal solution for someone who hates the idea of going to work. Affiliate marketing allows you to launch campaigns, collect revenue and work from your home. You can work from home and do this job without even stepping out of your pajamas.
4. It is cost-effective
Many businesses need to pay startup fees and have the cash flow to fund the products they sell. Affiliate marketing is easy and affordable. There are no affiliate program fees to worry about and no need to create a product. It is easy to get started in this field of work. It is convenient and flexible.
You can be a freelancer and set your own goals. You can also redirect your path if you wish. You can choose the products you are interested in, as well as your hours. You can choose to diversify your portfolio or concentrate on straightforward campaigns. Additionally, you won't be subject to company regulations or restrictions as well as any ill-performing employees.
5. Performance-Based Rewards
You could work 80 hours a week with other jobs and still get the same salary. Affiliate marketing is entirely dependent on your performance. It's all about what you put into it. Your revenue will increase by improving your writing skills and reviewing. Finally, you'll get paid for the exceptional work that you do.
6. SEO is powerful
There's a ton of organic traffic you can get from search engines if you do SEO properly. Search Engine Optimization is no longer about cheating Google. It is now about improving your website's user experience. Information is what people naturally search for online. To be their first information source, you need to learn about on-page SEO, keyword research, and link building. It would be great to rank first for keywords like "best product" and "product review" in Google.
The Outlook for Affiliate Marketing 2021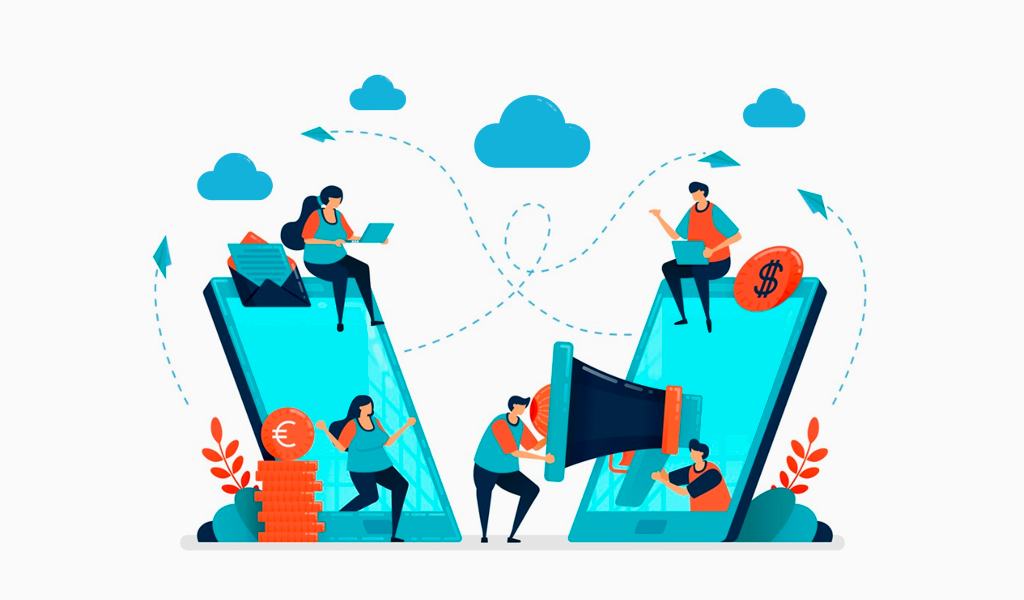 Affiliate marketing is becoming more popular than ever as a cost-effective method to reach targeted audiences. Annual spending in this industry is projected to reach $8.2 billion by 2022 in the U.S.
To put this in perspective, affiliate marketing sales reached $5.4 billion in 2017. The growth outlook is positive.
Technology and marketing tools are helping sellers and affiliates to learn more about customers and their buying habits. Marketers can be more informed and more flexible with the help of many tools and options.
Affiliate marketing may prove to be an important tool for business owners in 2021, especially considering the many challenges. This strategy may be a good option if you are looking to reduce costs and increase brand awareness.
7 Affiliate Marketing Trends for 2021
It can be useful to understand the drivers behind emerging trends. Markets will continue to be affected by uncertainty, technological advancements, and evolving social connections in 2021. These trends are likely to be useful in enhancing your strategy.
1. Third-Party Cookies: A Shift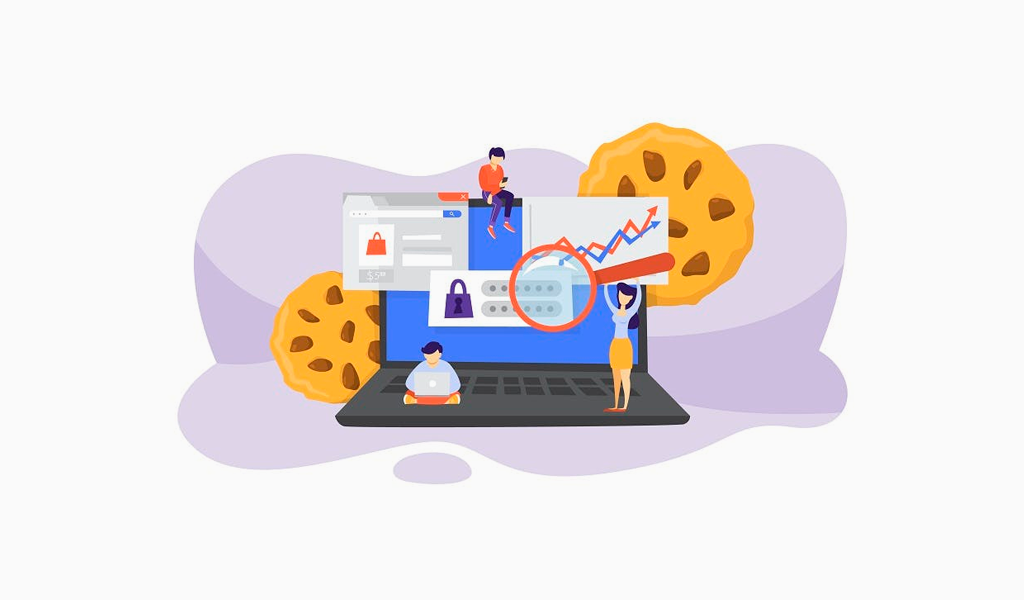 It's time to prepare if you haven't heard the latest. Google Chrome (which accounts for about 70% of all web use) plans to block all third-party tracking cookies by 2022. Apple has made tracking optional by opting into its services.
This change will have an impact on the way affiliate marketers are approached by sellers and publishers, but it will mostly be about adapting to new ways to gather and process data. First-party affiliate programs (or, affiliate programs run through independent sellers) will provide the flexibility and access to data needed to succeed in the future.
To learn more, check out our article, How to Handle Affiliate Tracking in the Cookieless Future.
2. Influencers will be even more important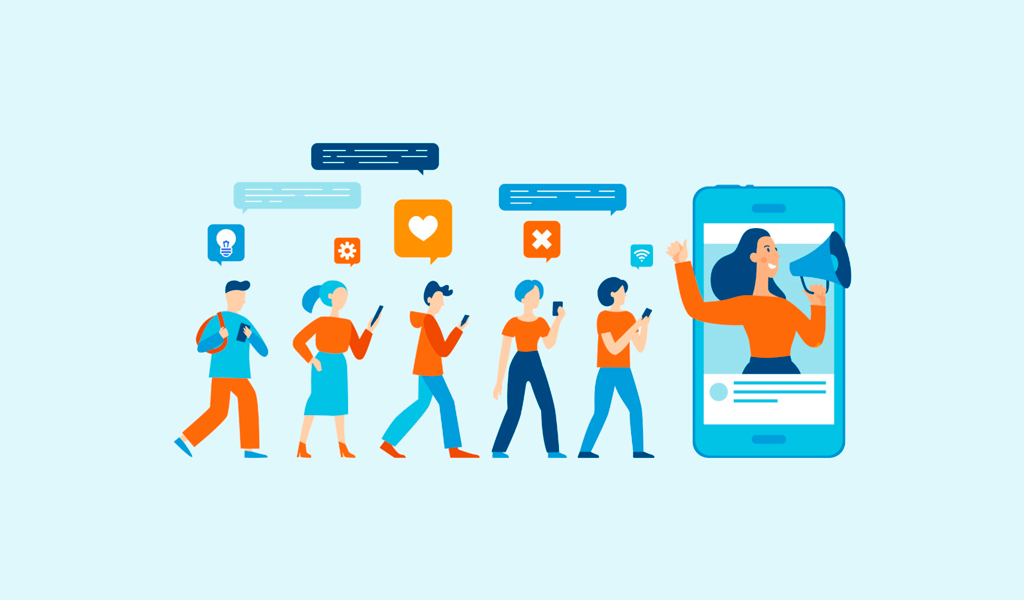 Trust remains a crucial factor in buying. This is due to the current uncertainty and privacy concerns raised by Big Tech overreach. Consumers prefer content marketing to be more informative and educational without being intrusive.
Influencers who produce authentic content and have loyal followers can lend their credibility and integrity to your brand. As consumers become more aware of fake news and data collection, this type of trusted voice is even more valuable.
Continue to look for influencers within your niche who produce content that is relevant to your brand. These affiliates will be highly sought-after in the next year so it is important to establish relationships early.
3. Localization can help you gain attention and trust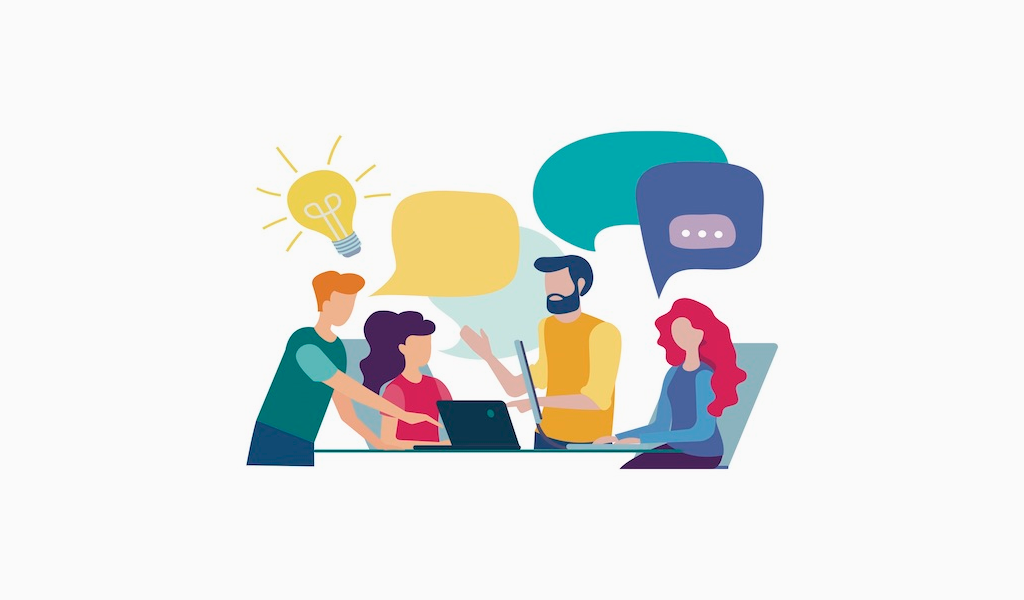 Localization refers to the art of understanding your audience's culture, and marketing within those norms and expectations. Affiliates who are familiar with the cultural and worldviews of the members of the different groups you market to will be preferred by these people.
Technology advances give brands more reach and access to diverse populations. To better connect with these segments, it's smart to identify and establish affiliate partnerships with trusted voices within these communities and sub-groups.
Failing to do this can make your affiliates look outsiders and hinder their ability to land sales. Instead, focus on your customer demographics and find influencers who already reach those customers.
4. We will continue to expand seasonal and holiday themes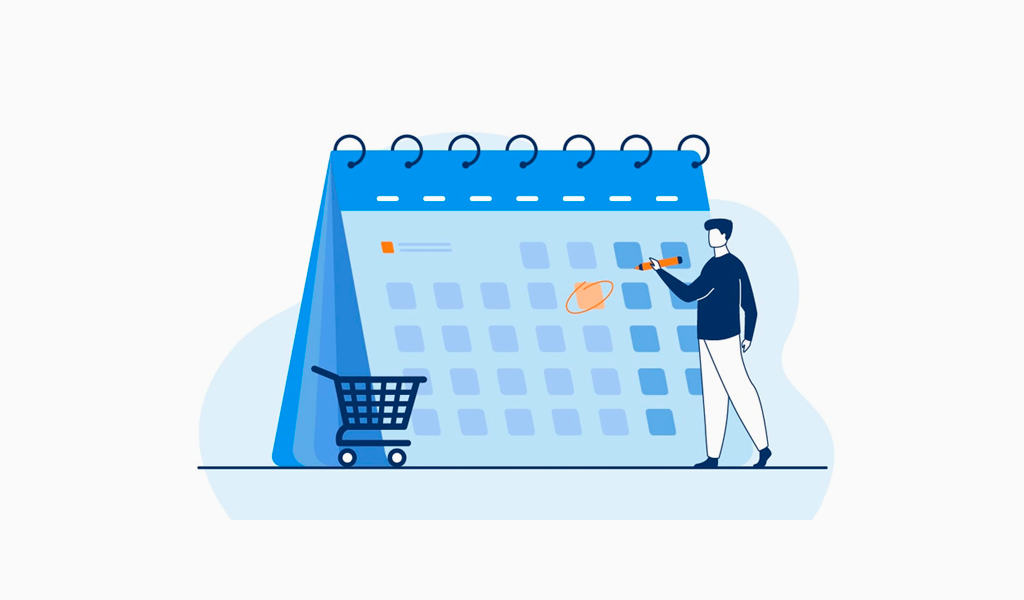 For years, retailers have taken advantage of the holiday and seasonal sales. They even created new holidays or theme days to increase sales. Consumers continue to respond well to these, looking for specials and incentives from such campaigns.
Keep promoting traditional holidays and seasons. It is possible to be creative in your industry to create new theme days that are relevant to your community, products, and/or industry.
The National Day Calendar is a useful resource for planning your special sales events throughout the year. You can extend this strategy to your affiliates by running contests for them or giving them discount codes to share with their followers.
5. Customers Favor Video as a Content Marketing Medium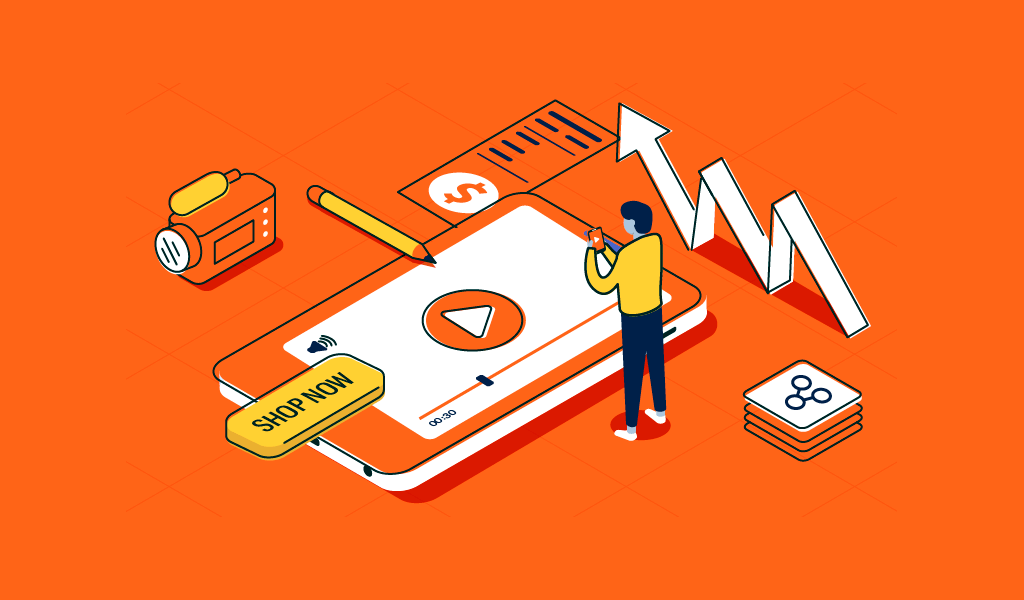 According to Wyzowl's 2021 video marketing statistics report, 84 percent of people say that they've been convinced to buy a product or service by watching a brand's video. Two-thirds (66%) of respondents were asked what they would most like to see about a product/service.
This information will show that your customers use video to find, evaluate and buy products. This content can help increase sales. Fortunately, it's easy to get started.
You can create short explainer videos and other content to educate customers about your products and how to get the most out of them. The popularity of YouTube as an influencer platform also provides ample opportunities to seek out partners who are already working in this medium.
6. Diversification Can Mitigate Uncertainty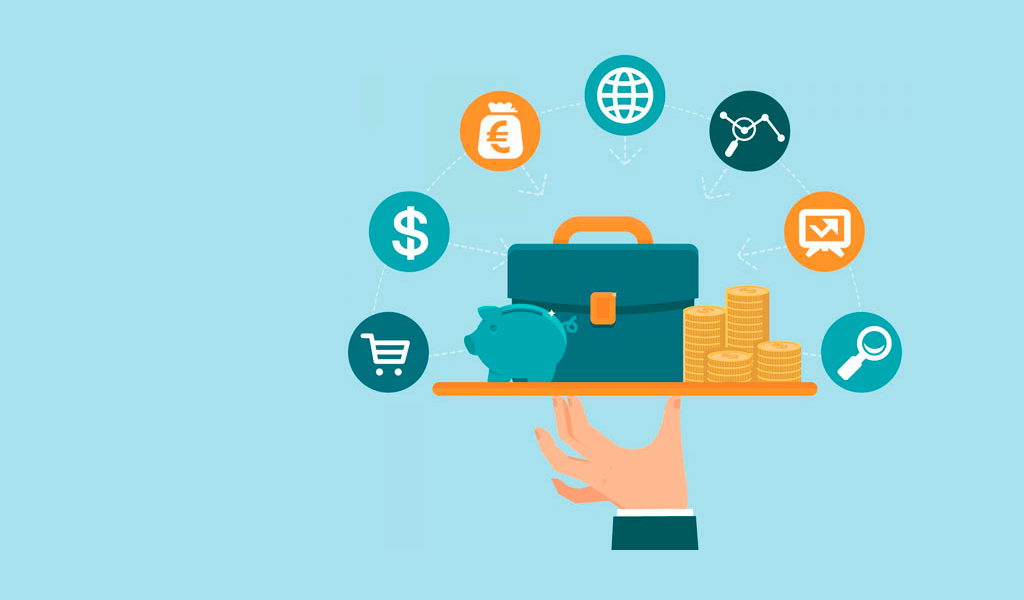 Diversifying has been a sound business strategy for many years. COVID-19 will cause uncertainty to spread to more industries, so more businesses will be able to implement this strategy to help them survive.
As more affiliate marketers seek to diversify their marketing efforts, they will be looking for new products and services to appeal to their customers. You may experience lower sales from some affiliates due to increased competition.
These potential losses can be mitigated by partnering up with new affiliates and diversifying your offers. You may also find it more important to build your affiliate network and maintain open communication with your partners, as they are likely looking for new products and sales avenues.
Consider including affiliates in product development conversations to find a way forward with them. You might find that they have new ideas and can help you expand your business because of their proximity to your target market.
7. The effectiveness of marketing processes will continue to be impacted by automation tools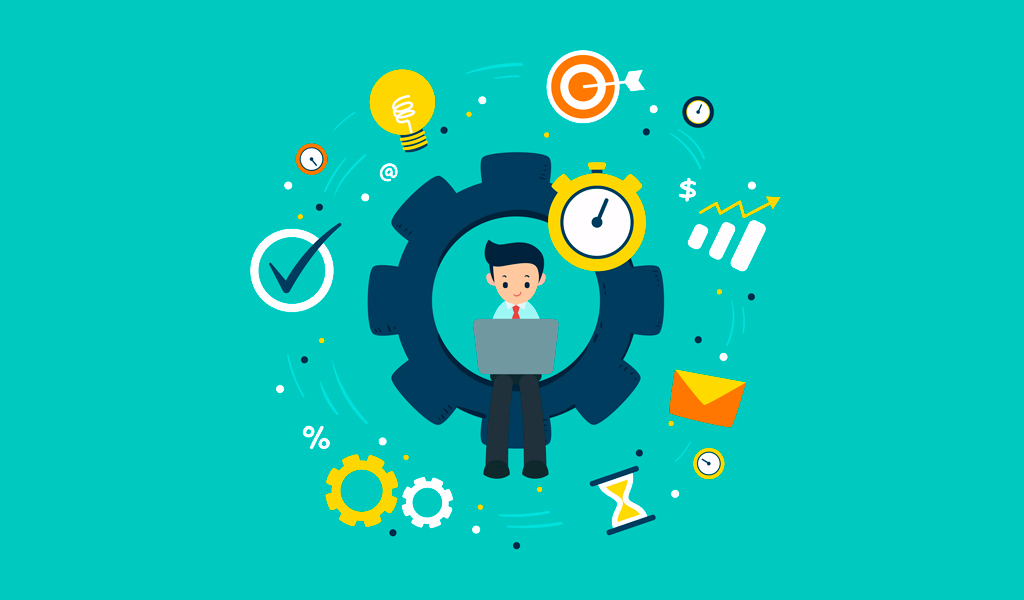 Finally, don't hesitate to take advantage of any automation tools available to you. These tools can be helpful in several ways, including vetting new affiliates and managing seasonal campaigns.
For instance, you might consider implementing a link shortener to track affiliate sales. A dashboard can be created to share marketing materials with partners, and manage commissions.
You can streamline your affiliate marketing responsibilities to help you keep up with all the latest trends.
Here are some tips to help you become a successful affiliate marketer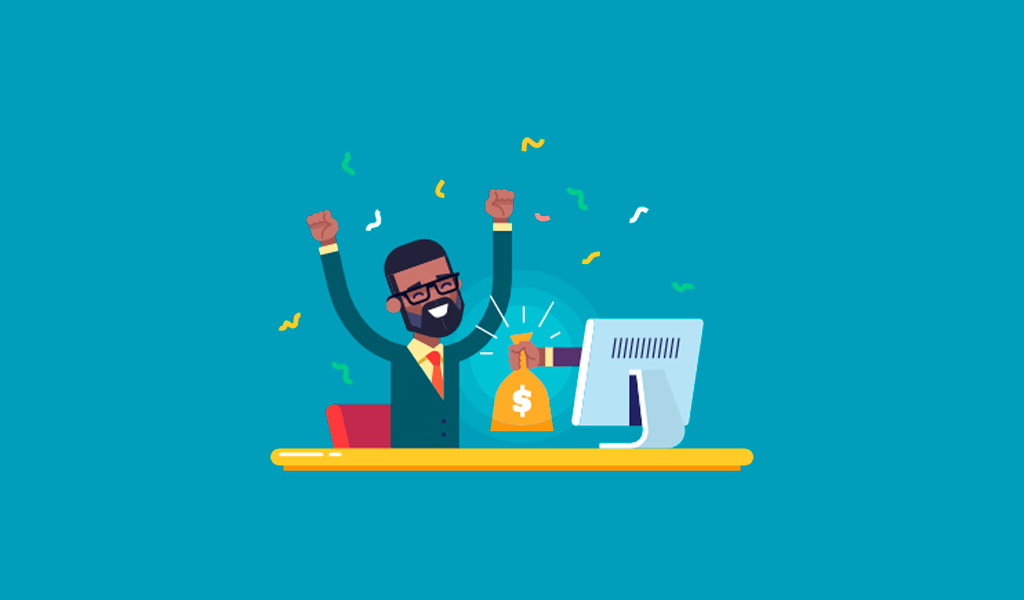 Establish a relationship
You will want to create a niche audience when you start your affiliate marketing career. This will allow you to target your niche with your affiliate marketing campaigns, increasing the chances of you converting. You'll be able to market to people who are more likely to purchase the product if you position yourself as an expert in a single area.
Personalize it
There are many products that you can promote. You will have the freedom to choose and promote products you believe in. Make sure your campaigns are focused on products that consumers love. You'll achieve an impressive conversion rate while simultaneously establishing the reliability of your personal brand.
To work with influencers and bloggers, you'll need to be proficient at email outreach. You can use tools like Voila Norbert or ContactOut to collect people's contact information and send them personalized emails to get guest blogging and affiliate opportunities.
Review products and services
You should focus on reviewing services and products that are relevant to your niche. Next, use your relationship with your audience and your expertise to tell your readers why they should purchase the product or service you promote. Almost anything sold online can be reviewed if there is an affiliate program – you can review physical products, digital software, or even services booked online, like ride-sharing or travel resort booking. Comparing the product to other products in the same category is particularly effective. To increase conversions, ensure you create clear, concise content.
Use several sources
Instead of just focusing on an email campaign, spend some time creating a blog, reaching your audience on social media and looking into cross-channel promotions.
To find the best marketing strategy for your audience, test a range of strategies. This technique should be used frequently.
This article will provide more details on how to create a blog that is successful this year.
Carefully choose campaigns
You'll make less money promoting a poor product, no matter how skilled your marketing skills are. Before you promote a product, make sure to research the demand. Before you partner up with a seller, make sure you thoroughly research them. You have a lot of time and you want it to be well spent.
Keep up-to-date with the latest trends
Affiliate marketing is a highly competitive industry. To remain competitive, you'll need to keep up with any new trends. You'll also likely benefit from some of the latest marketing techniques that are being developed. To ensure that your conversion rates and revenue are as high as possible, make sure you keep up-to-date with all the new strategies.
Conclusion
The outlook for affiliate marketing is strong in 2021. Publishers and sellers are becoming more educated. Advancements in technology give them an advantage. Consumers are eager to interact with brands and products for a better shopping experience.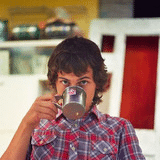 I'm a product and graphic designer with 10-years background. Writing about branding, logo creation and business.