A good understanding of your target market and industry outlook is essential. Competitive research will help you see what other businesses are doing, and what their strengths are. Look for patterns and themes in your market research. What are the successful competitors doing? It works. Is it possible to do it better? These are the questions you need to ask.
Create your own logo with Turbologo logo maker. It takes less than 5 minutes and no design skills needed.
Go to Logo Maker
These are 5 quick tips to help you write a great business planning quickly and easily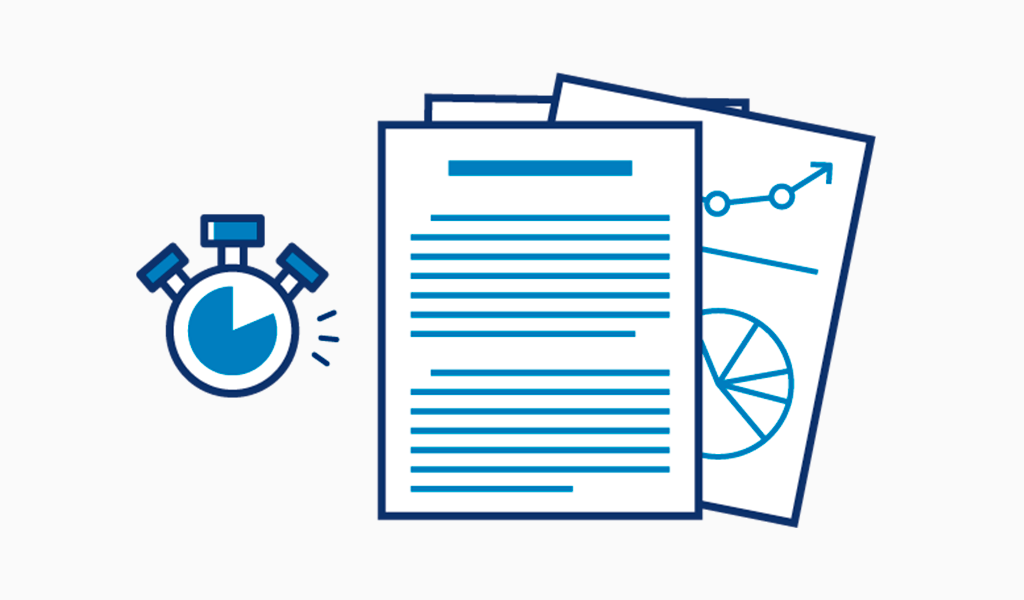 Let's discuss some rules that will help you make your business planning easier before you start creating your business plan. Your goal is to complete your business plan so that you can concentrate on building your company.
Keep it brief
It is important to be concise and clear in business plans. This is due to two reasons:
Your business plan should be read. A business plan that is 100 pages or 40 pages long will not be read by anyone. You may require supporting documentation for certain sections, but these elements can be included in your Appendix.
Your business plan should be something you can use to grow and run your business. Something you continue to use and refine over time. It's a hassle to revise a business plan that is too long. You can almost guarantee your plan will be put in a drawer and never seen again.
Know your audience
Use language your audience can understand to write your plan.
If your company is involved in complex scientific processes, but your potential investors are not scientists, avoid using jargon or acronyms that will be unfamiliar.
This is a better alternative:
"Our patent-pending technology can be used as a one-connection addition to existing CPAP systems. Our product can be attached to existing bCPAP systems and provides non-invasive dual pressure ventilation."
This is how you write:
"Our patent-pending device is an easy-to use, no-power device that can replace traditional ventilators used in hospitals at 1/100th of the price."
Be flexible with your investors and explain your product clearly and simply using terms everyone can understand. If you need more information, the appendix can be used to give it.
Try your business idea
Working through your business plan, and starting with a one-page pitch, can help you test the viability of your business idea long before launching. You can get feedback from others and try different aspects of your business as you go through creating your business name, branding, mission statement, and execution. This can be as simple as having a mentor or partner review elements of your plan, or conducting market research and speaking directly to your potential customer base.
Your plan and your business will improve if you review and test each element. This will save you time and prevent you from spending hours creating a strategy that isn't possible. Which means you will need to ensure your business strategy and transformation ideas are in place.
Set goals and objectives
It is important to know your goals for your business before you start. Do you want to make your side hustle a full-time venture? Are you looking to grow your business or open a new location? Knowing what you're trying to accomplish, and having questions like these in mind, can help you develop your business plan specifically to reach these goals.
You may not know every step or milestone to reach your goals, but you can start. That's part of the appeal of creating a business plan. This will allow you to define success metrics, outline your goals, and develop your business elements to achieve specific objectives. You just need a vision or even aspirational goals to start with to better hone in on what's important.
Do not be intimidated
Did you know that most business owners and entrepreneurs don't have business expertise? They don't hold accounting or MBA degrees. They are constantly learning and looking for resources and tools to assist them.
Although writing a business plan can seem daunting, it is not impossible. Your business is your expertise. Writing a business plan, and then leveraging it for growth, won't take as much effort as you might think.
You don't need to start with the detailed business plan I will describe. In fact, it can be much easier to start with a simple, one-page business plan–what we call a Lean Plan–and then come back and build a slightly longer, more detailed business plan later.
This article will discuss the details of your business plan. It will also detail what to include and what to leave out.
Traditional Business Plan Format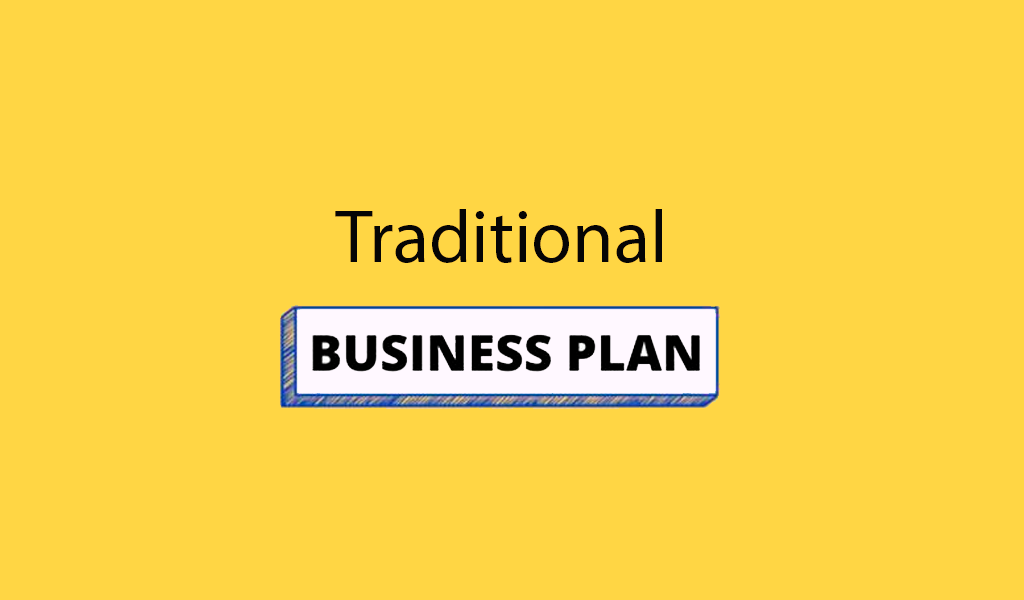 If you are very detail-oriented and want a complete plan or plan to apply for financing from traditional sources, a traditional format may be better for your business plan.
You don't need to follow a specific outline when writing your business plan. Use the sections that are most relevant to your business and your specific needs. These nine sections are part of traditional business plans.
Executive Summary
Your company's mission statement and reasons for success should be briefly explained to your reader. Include information about your mission, product, location, and details about your leadership team, employees, as well as your company's location. If you are applying for financing, it is important to include financial information as well as high-level growth plans.
Description of the company
To give detailed information about your company, use your company description. Describe the problems that your company solves. Give specific details and list the customers, organizations, or businesses that your company will serve.
Discuss the competitive advantages that will make you business a success. Do you have experts in your team? Are you able to find the ideal location for your store? Your company description should be a place where you can showcase your strengths.
Market analysis
What does the cycle look like? Your plans for intellectual property such as copyright and patent filings should be shared. If you're doing research and development for your service or product, explain it in detail.
Marketing and sales
There is no one way to approach marketing strategies. Your marketing strategy should adapt to your needs.
This section should describe how you will attract and keep customers. This section will also include details about how you'll actually make a sale. This section will be used later to make financial projections. Make sure you fully describe all aspects of your marketing and sales strategies.
Request for funding
This is the place where you will outline your funding needs if you are asking for funding. It is important to explain clearly how much money you will need in the next five-years and for what purpose.
Indicate whether you would like equity or debt, as well as the terms and length of the request. Give details about how you will use the funds. You can specify if funds are needed to purchase equipment, pay salaries, or cover certain bills until your revenue grows. Include a description of your financial future plans, such as paying off debts or selling your business.
Financial projections
Add financial projections to your funding request. The goal of your letter is to convince the reader that you are a stable business and that you will succeed financially.
If you have a business, make sure to include income statements, balances, and cash flow statements from the past three to five year. You should list any collateral that you may have to secure a loan.
Give a five-year financial outlook. Incorporate forecasted income statements and balance sheets. Cash flow statements are also included. Capital expenditure budgets are also included. You can use monthly or quarterly projections for the first year. Your projections should be clearly explained and matched to funding requests.
This area is great for using graphs and charts to tell your financial story.
Appendix
Your appendix can be used to attach supporting documents and other materials that were requested. Credit histories, resumes and product images are all common items.
Lean Startup Format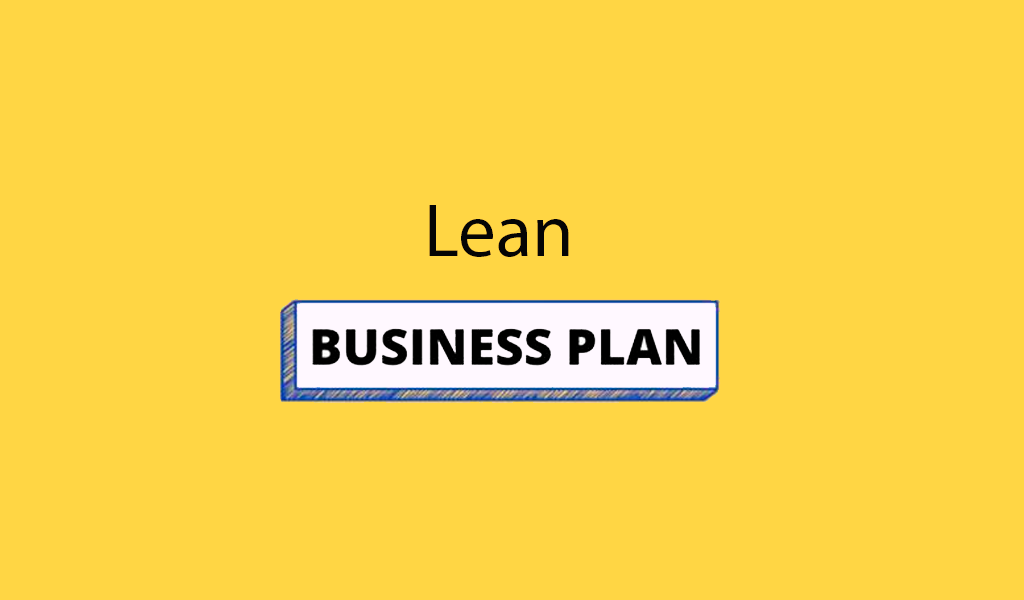 If you need to quickly explain your business or start it, if your business is simple or you plan on regularly changing and improving your business plan, a lean startup format might be best.
Lean startup charts are simple charts that only use a few elements to show your company's value proposition and infrastructure. These charts are useful for visualizing tradeoffs as well as fundamental facts about your company.
There are many ways to create a lean startup template. To find free templates for your business plan, you can search the internet. Here are nine components to a business plan model.
Key partnerships
Keep track of the businesses and services that you will be working with in order to grow your business. Consider suppliers, manufacturers, subcontractors, or other strategic partners.
Principal activities
Your business can gain competitive advantages by listing the things you do. You can highlight things such as selling directly to consumers or tapping into the sharing economy with technology.
Resources Key
You can list any resource that you will use to generate value for your customer. Staff, capital and intellectual property are some of your most valuable assets. You should also make use of any business resources available to veterans, Native Americans, women, and HUBZone companies.
Value proposition
Be clear and persuasive about the unique value that your company offers to the market.
Relationships with customers
Describe the customer experience with your business. Do you prefer it to be personal or automated? Online or in-person? Consider the entire customer experience, from beginning to end.
Customer segments
When naming your target market, be specific. It's unlikely that your business will be suitable for everyone. Therefore, it is important to know who your target market will be.
Channels
List the top ways that you will talk to customers. Many businesses use multiple channels. Over time, they optimize them.
Cost structure
Is your company going to reduce costs or maximize value? Next, identify your strategy and then list the major costs associated with pursuing it.
Revenue streams
Describe how your company will make money. Examples include direct sales, membership fees and selling advertising space. List all revenue streams that your company has.
The Key to Bringing It All Together
Your business plan may be used to attract partners, investors, or suppliers. However, the ultimate goal of your plan is to convince yourself that your idea is viable.
Because it is ultimately your time, money, and effort.

Blog editor and content marketing specialist at Turbologo. Writing about Marketing and design. Victoria's articles contain useful tips on how to build a brand and promote it online.