Dropshipping is an excellent way to start an e-commerce business without worrying about inventory or shipping. It is as easy as listing a product on your website, and then sending an email to the supplier asking them to ship it on your behalf when you receive an order.
Create your own logo with Turbologo logo maker. It takes less than 5 minutes and no design skills needed.
Go to Logo Maker
While starting a dropshipping business is a great way to launch an e-commerce business from scratch, digging deep through the web to find a reliable supplier can be tough.
DropShipping: What is it?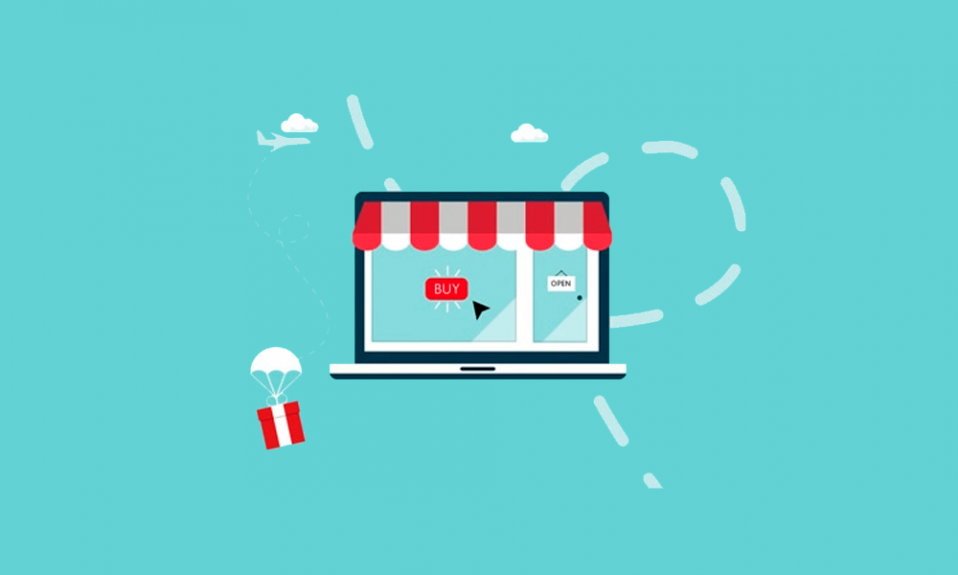 Dropshipping is a new concept in e-commerce.
It's a business model that allows you to sell online. Your supplier will ship the product to the customer directly if the customer purchases something.
It's almost a given that your suppliers will sell their products for a profit. This is, obviously, how you make your money!
Generally, you can market and sell a $5 item you've purchased via AliExpress for as much as $20 – that's a massive ROI.
Dropshipping is more attractive than affiliate marketing because it offers the possibility of a large return on your investment. If you're not aware, affiliate products earn you a pre-determined commission from the supplier. Dropshipping allows you to price your products, which can lead to higher profits.
Dropshipping is easier than opening brick-and-mortar stores. You see them on the high streets. In-person shops require the entrepreneur to develop winning product ideas, locate suppliers and/or manufacturers and then pay for shipping and products. This does not include the time and effort required to market the brand in order to make those sales.
Unfortunately, this could lead to you wasting your time and money only to find out that your products aren't selling very well. Traditional commerce is prone to this kind of risk. You don't have to spend your budget on any of these things with e-commerce dropshipping.
Dropshipping: Why you should start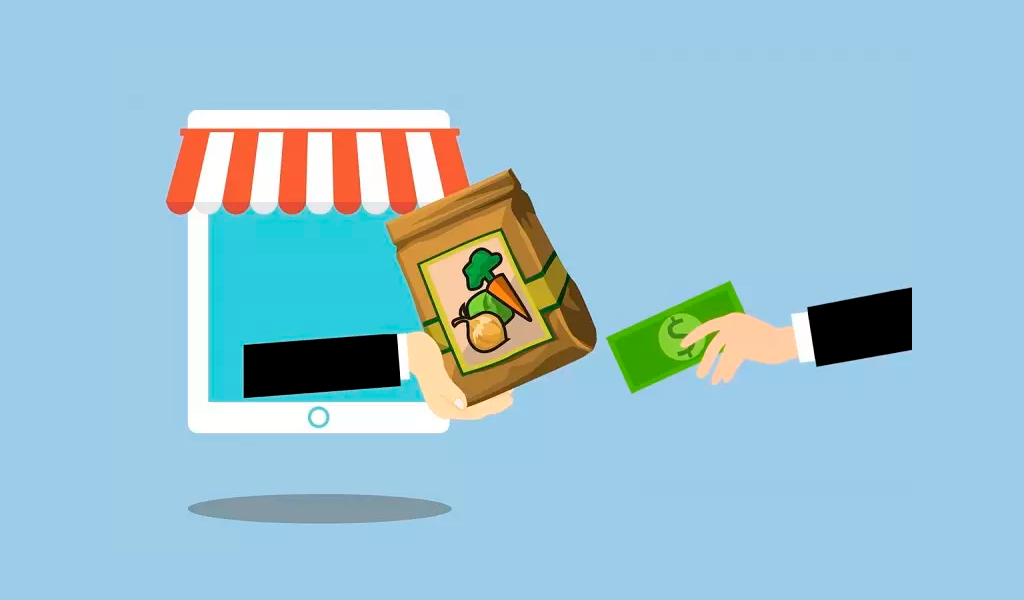 Dropshipping is a great way to get your products and services out there. So, before we delve into the nitty-gritty of AliExpress, we thought it would be useful to hammer home why so many entrepreneurs utilize this business model…
Enjoy Location Freedom
Dropshipping is possible from anywhere in the world, just like many other online businesses.
Dropshipping is a great way to make this dream a reality.
There are many ways to make money
Dropshipping can be a lucrative business if done right, as we've said before. Take Tim Kock for instance. In just eight weeks, he created a dropshipping shop and earned $6667!
Although not every dropshipper will be able to have an amazing success story, you get the idea. You have the potential to make serious cash.
You don't need a huge budget to get started. You don't need to spend hundreds of dollars to learn the ropes, even if you're a guru. There are many blogs, podcasts, videos, and tutorials. You'll learn how to launch an e-commerce business and set it up in just a few days.
The Internet is Your Oyster
There are more than three billion people online, and there is a lot of product to sell. It's possible to find a market that will be profitable. You have the internet at your disposal, so get out there and discover your niche. Your creativity is unlimited!
What is AliExpress?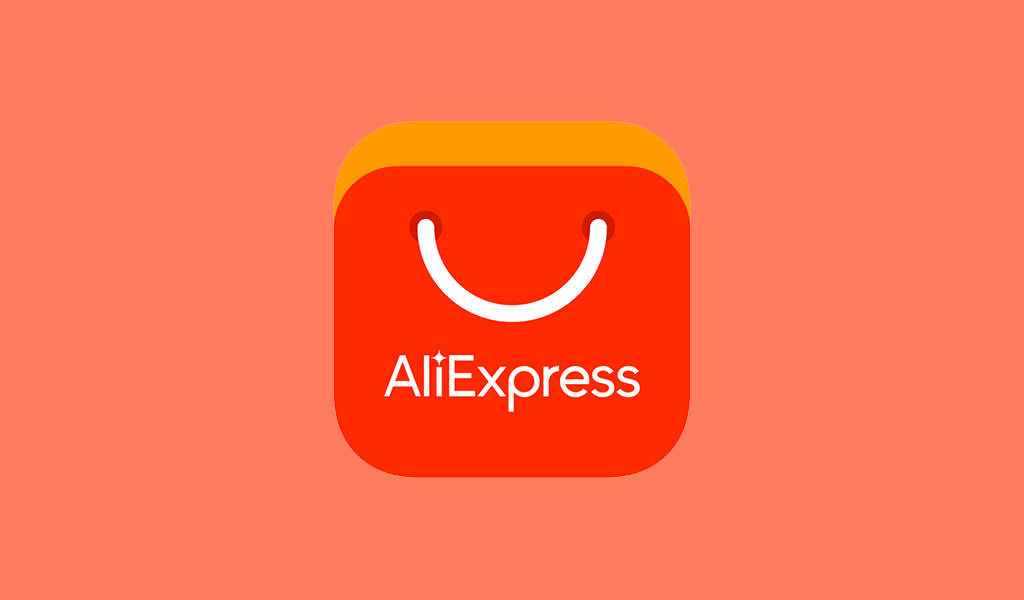 AliExpress is an enormous marketplace with more than 100 million products available for sale. It was founded in 2010 and is owned by Alibaba, one of the world's largest ecommerce companies, based in China.
Because most of the AliExpress sellers are overseas manufacturers, you can find trending products at a lower price. AliExpress offers a wide range of products, from jewelry and clothing for women to electronics and home decor. It's a great place for sourcing products if you want to sell stuff online.
What is AliExpress Dropshipping?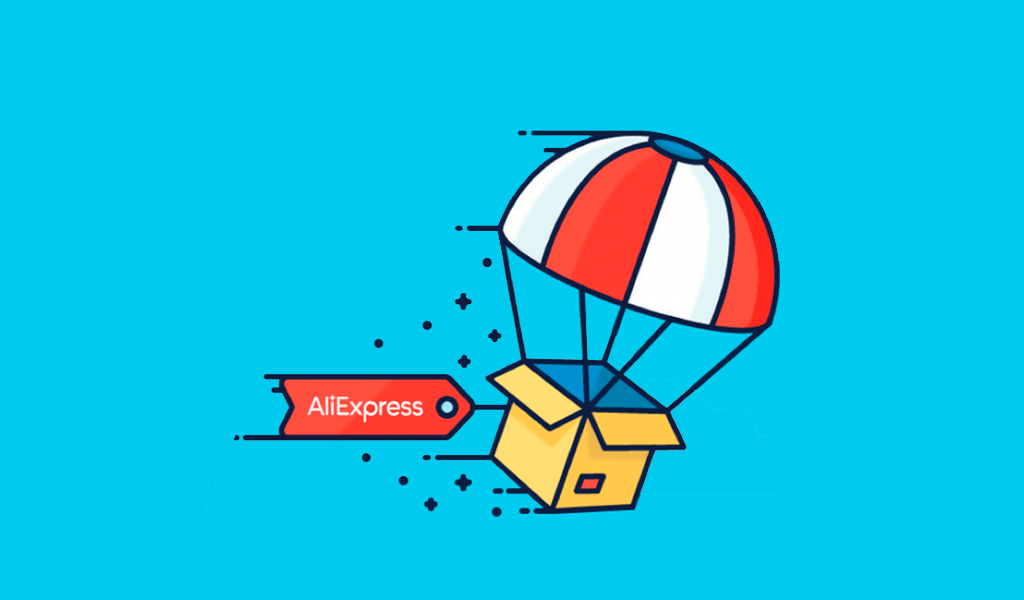 AliExpress, a huge online retailer located in China owned by Alibaba Group, is short for AliExpress. It was launched in 2010 and now has thousands of merchants that sell products to business owners around the globe.
AliExpress' website currently is available in these languages at the time of writing:
English
Spanish
Dutch
Français
Italian
German
Polish
Portuguese
Russian
AliExpress supports so many languages, it's easy to see why AliExpress is so popular among entrepreneurs around the world!
AliExpress is a great online platform for your business
AliExpress may be marketed as an online retailer but most AliExpress sellers understand that many of their customers are resellers, and they are more interested in dropshipping.
Dropshipping is easy with AliExpress. You can try out products without any upfront costs or fees.
AliExpress has many product photos that you can use in your store. Basic product descriptions are also available from many sellers. However, when selling a commodity product don't forget the importance of differentiation through positioning and how you polish the small details–it's usually worth your time to invest in better photos and handwritten product descriptions.
Dropshipping with AliExpress is easy. Simply buy a product on the site, and then enter your customer's information after they have received it.
We'll discuss below what you should look for in a seller and product, and how to position yourself to succeed. It's really not that difficult as I have described. Once you have everything set up, dropshipping via AliExpress can be a great way of getting started selling online.
If AliExpress has the exact same products, why would anyone buy from your shop?
Your competitive advantage with AliExpress dropshipping is not your unique product or price. Your competitive advantage is your ability to reach and serve your customers quicker and better than the competition. In other words, your marketing, operations and support are what will win you the race.
A competitive advantage is only possible with good marketing. Marketing is the process of helping customers to find, evaluate and purchase your product. It's intended to enhance a customer's shopping experience as well as drive revenue. Marketing is also the umbrella of activities you do in pursuit of building a brand, like selecting the right domain name and creating content that's helpful and entertaining.
Your customer service is the last, but not least. This is especially important if you are competing with poor service and a frustrating shopping experience. Your customer service can be significantly improved by answering customers' questions quickly and making it a priority for them to resolve any problems they have when shopping at your store.
Is it possible to dropship products from AliExpress directly to Amazon
Technically, it is possible to dropship products on Amazon with AliExpress if you can fulfill Amazon's dropship sellers policy, but it's not really viable. This is because, in order to dropship AliExpress products to Amazon, you must ensure that your AliExpress supplier follows Amazon's dropshipping policies. It's a difficult task. If you are interested in this option, here's how to go about it:
Find a dropshipping supplier that lets you source products from AliExpress.
To remove any information that could identify a third party, contact the supplier of the product you wish to sell.
Connect your store to AliExpress's app and create a shop.
Add the Amazon Sales Channel in your store.
Your admin can create and manage Amazon listings.
How to find suppliers for your AliExpress Dropshipping store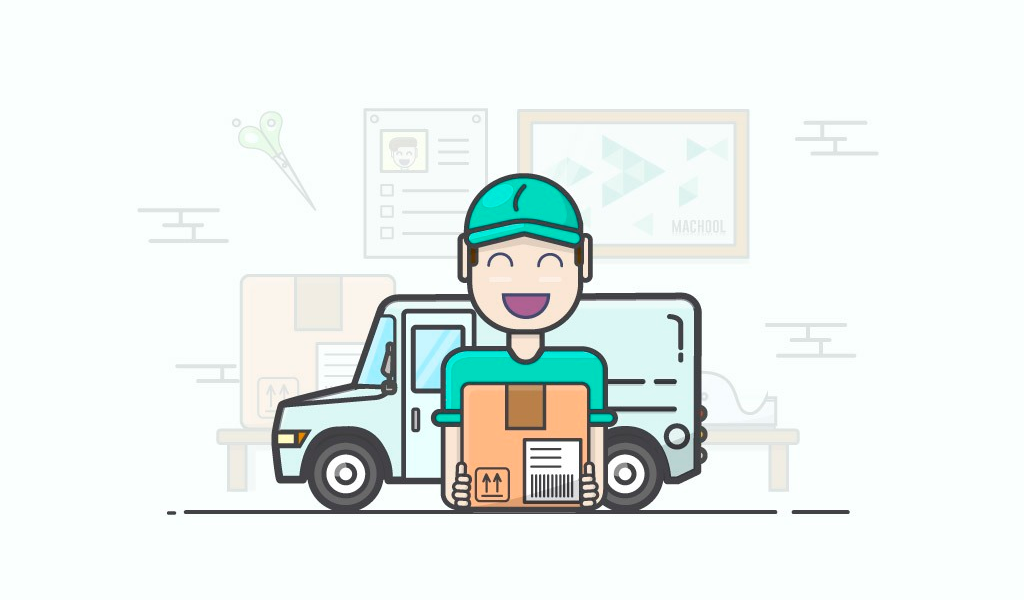 Dropshipping with AliExpress can be a risky option. The product is shipped directly from the warehouse of your supplier to your customer, so you have no control over the customer experience.
Dropshipping can be a problem if you want to offer top-notch customer services, which is a must. Although AliExpress as a marketplace handles unreliable suppliers as best as it can, we still suggest being very careful when selecting your dropshipping suppliers.
These are our top tips for selecting the best dropshippers:
1. Do not always go for the lowest price
Here's an example showing how AliExpress' dropshipping marketplace works.
Original Hoodies begins selling a high-quality product called "blue Hoodie" for $40. Another supplier, Competitive Hoodies, manufactures the same hoodie at a lower price of $15. However, it uses more polyester than cotton to reduce its cost.
A merchant like yourself will see two blue hoodies that look identical, but one is selling at a lower price. The merchant will usually choose the one that is cheaper. Original Hoodies, the first supplier, is unhappy with her sales so she replaces her blue hoodie cotton material with polyester to keep her prices competitive.
Although it may seem obvious to choose the lowest-priced product, this can lead to lower quality products in the marketplace. Suppliers strive to be competitive in price and every product has many very similar variations, sometimes at artificially lower prices.
The quality is reflected in the AliExpress.com price. You will need to compare prices from different suppliers if you want to build a successful online business. If you see similar prices for the same product from several sellers, but one seller has a lower price, it usually means that the supplier has compromised on the product's quality.
2. Get Positive Feedback from Suppliers with More Than 90%
You can generally evaluate an AliExpress dropshipping provider by their positive feedback ratings. Every marketplace is dependent on the rating system for sellers and products. Imagine yourself walking through a flea marketplace and hearing someone shout that the man at the next booth is a fraudster. Would you purchase from him? Most likely not.
This is true for the AliExpress virtual marketplace. Learn from the feedback of other merchants about each supplier. To find the most trustworthy suppliers, you should look for those with the highest ratings.
Navigate to AliExpress.com's supplier page and click on the feedback tab. These scores are broken down in the following manner: The seller's feedback score indicates their sales volume. Positive Feedback is the rate at which the supplier received feedback. You should aim for the positive feedback of at least 90% when you source AliExpress dropshipping products to your store. You should also consider the length of time the supplier has been selling AliExpress products and the customer reviews.
3. Take Care with Branded Products
AliExpress.com does not have many luxury brands. Because these keywords are blocked, you can't search for Chanel or Versace products. Report any copyright infringements or counterfeit items being sold on AliExpress. You could find items with logos that resemble those of well-known brands, or similar designs to other well-known brands.
It's important to remember that not all brand-name products are fake. AliExpress frequently organizes partnerships promotions with brands like Lenovo. Just remember to exercise caution, and use your best judgment on this in order to avoid any dropshipping mistakes. Items featuring names of brands like Nike and Chanel are the type of products to avoid dropshipping.
4. Pay attention to the supplier's responsiveness
You can also create an urgent issue to test this by messaging a supplier and asking for his or her response. You should pay attention to the supplier's response speed and English proficiency. Also, the supplier's ability and willingness to explain your problem to you and give you clear information. You can remove a supplier from your list if they respond with a generic and meaningless message.
There are high chances that you will find yourself in a similar situation to the one you imagined. You'll need to be confident that your supplier will take care of it. Your suppliers are crucial to your success with AliExpress dropshipping.
5. Search for ePacket Delivery (The AliExpress premium shipping option)
Dropshipping with AliExpress is possible if you carefully consider your shipping options. This is something dropshipping entrepreneurs have to overcome. Start by looking for AliExpress dropshipping providers that offer the best delivery options for your e-commerce shop.
AliExpress Premium Shipping offers the best combination of speed and affordability. ePacket shipping, also known as AliExpress Premium Shipping, is ideal. ePacket delivers most orders within 30 days from door to door. It also includes a tracking code that your customers can use for checking the exact location of their order.
Set up your AliExpress dropshipping shop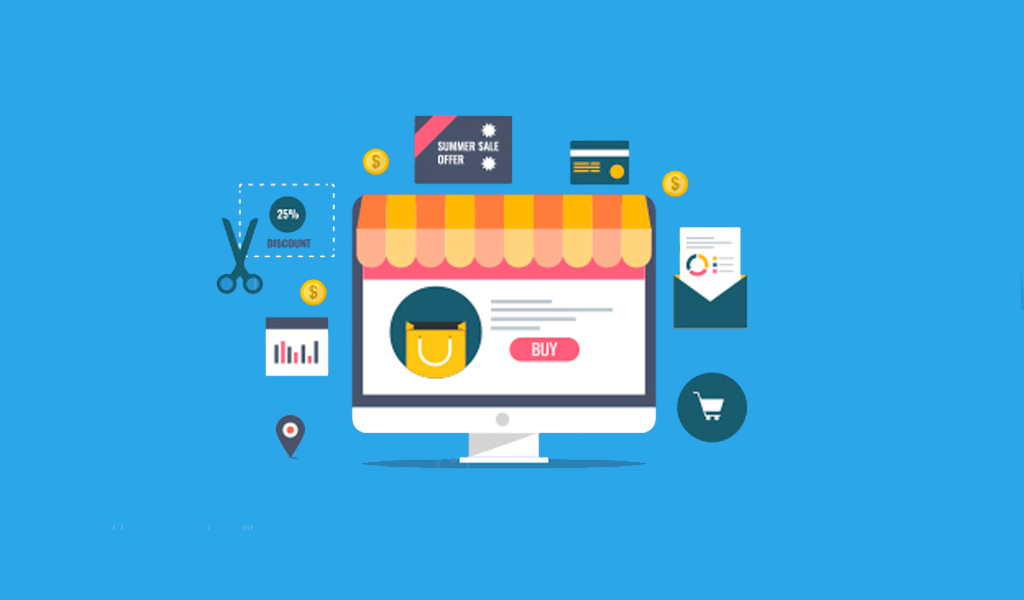 Let's now get started on setting up your AliExpress store.
How to select which AliExpress dropshipping product to sell
Setting up your store requires you to choose a niche market or dropship products. Start by looking at the AliExpress product categories. Then, you can start listing products based on your interests or the items you feel most confident selling.
Once you have a distinct dropshipping niche in mind, it's time to start choosing a few products you want to resell on your store. As an example, I chose running shoes to be my store niche.
AliExpress offers a wide range of products, just like many other categories. If you do not choose a high-quality product from a trusted supplier, this can cause headaches.
Although it's not perfect, it's a list that I have developed to help me choose a product. It's not science-based, but it has helped me to select reliable sellers. These are the things that I look for when choosing AliExpress products to dropship.
No fake brands, knockoffs or imitations. To avoid accidentally selling fakes or knockoffs, I will not sell products that have any existing branding. You won't be allowed to sell a product with another brand's logo unless there is a legal partnership. This may limit your options, but it will save you a lot. Stick to categories that don't require a logo, such as electronic accessories and clothing.
Free shipping with EPacket Wherever possible, focus on reselling products that offer free ePacket shipping. AliExpress products are mostly from China and Hong Kong. ePacket shipping is the fastest way to send small items to the United States.
It is important to note that even if a seller does not offer ePacket shipping, I would prefer a seller who offers it than one that does not. It is the best and most reliable way to ship products from China to Europe and the Americas.
More than 300 orders. I can tell a few things from a product that has many orders. The first is that the product is in high demand. It also tells me that the supplier is more reliable than average. The volume of orders indicates that there are at least some repeat customers. Sometimes, I will start searching for new items to sell by sorting products according to the highest number.
Ratings over 4.5 stars. I like to make sure the products I intend to resell have a high rating (at least 4.5 stars) and that there is positive feedback. Just to get a second opinion on product sellers, I use a Chrome extension called AliExpress Seller Check.
A third-party tool allows me to see a more complete overview of a seller. It's easier and more objective. This is far more reliable than AliExpress' rating system.
You can make a lot of money at a low price. Depending on what product I am looking to resell I prefer to purchase products in the $1-20 price range. These products are priced between $20 and $50, which gives me more flexibility in marketing to get customers. For example, I can find running shoes on AliExpress for around $20 and sell them for $50, which leaves me with a 60% profit margin before accounting for my marketing costs.
Many great product photos. You should do your research to make sure the photos are authentic and not copied from an online retailer. Doing a quick Google image search will help you see if the product photos are of a real brand and retailer or from the manufacturer themselves.
A helpful, communicative seller. Before placing an order, don't hesitate to ask questions. Reliable sellers will respond quickly to your questions. It's a red flag if a seller does not respond to messages.
Add products to your store
Once you set up your store and have a product category and supplier in mind, it's time to start adding products. This step should be covered in detail as it is not as easy as simply taking images and descriptions from an AliExpress listing and placing them on your website.
Here are some things to consider if your store is going to be a success.
Your product descriptions can be written by you. Many of the product descriptions on AliExpress weren't written by copywriters. They were not intended to fully explain the benefits of the products. Your business will benefit from having your own content. It will also help you convert more customers to your product pages. Finally, you'll avoid any duplicate content risks if you write original copy across all of your store's pages.
Customers should be informed about the delivery times. It is a good idea for customers to be informed on the product page or elsewhere in your store that they may have to wait up 20 days depending on which supplier before their order arrives. Shipping times may be longer because most AliExpress suppliers are located in China.
Use an order tracking application. Customers may email you asking about their order due to longer shipping times.
Offer free shipping. Offering free shipping can help you gain competitive advantage. I recommend that your customers receive free shipping by taking advantage of the low-cost/free shipping options offered by AliExpress sellers.
Pricing products should be done carefully. Pricing your products at twice the price is a good idea. A 50% margin is a good way to make the business profitable and cover expenses such as marketing and support.
Here are a few Dropshipping Tips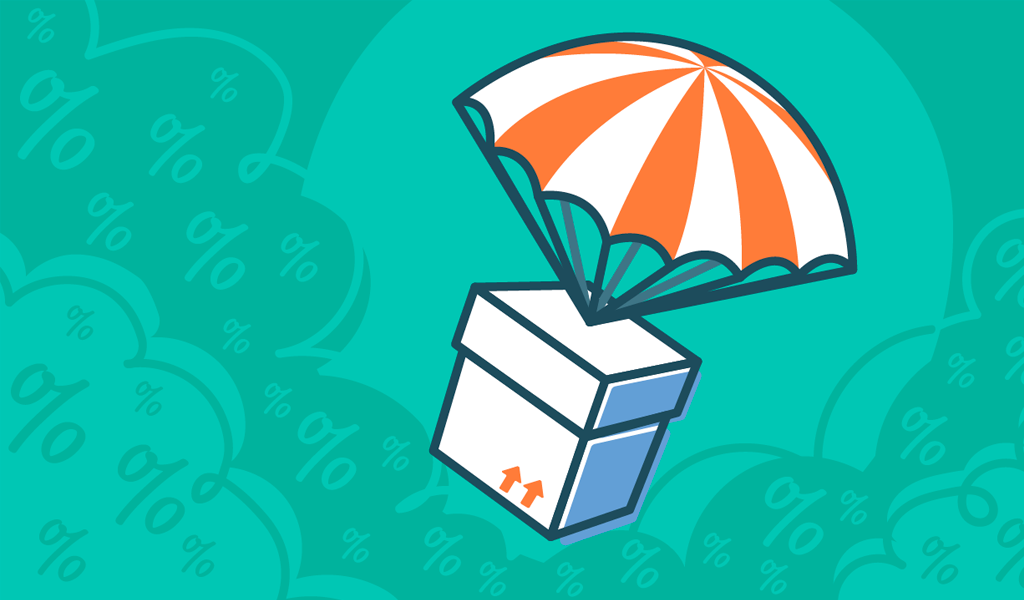 We've also included a few tips for dropshipping to help you get started.
Set Product Prices
Dropshipping allows you to decide the price of your product, as we have said repeatedly. Be careful not to overprice your products. Online shoppers today are more sophisticated than ever, and they will be able to tell if you're being scammed. If you price your products too high, consumers will leave your site and go to other sites.
Be wary of brand-named products
Genuine luxury brands on AliExpress are few and far between — so don't risk selling them. You could be charged for copyright violations if you sell counterfeit products. AliExpress discourages these types of products from being sold by its suppliers. You can't search for Chanel or Versace because they have blocked those keywords.
Only use responsive suppliers
Send an email to AliExpress before you make a commitment to use their vendor. You should also take note of the time it takes them to reply. This will give you an idea of how fluent the supplier is in English. This skill is crucial for effective communication, even if you don't know Mandarin.
They are probably not worth doing business if they take weeks to reply or send you an ineffective response. If you need to contact them immediately and they are unable or unwilling to respond with a solution, you will undoubtedly run into problems.
Learn the art of eCommerce
Although it is easy to launch a dropshipping company, there are some things you need to know. How to get qualified traffic to your shop.
You won't sell if you don't have traffic.
There are many traffic generation techniques you can use to get customers. Take some time to learn about them.
We encourage you to get the basics of:
Social media advertising (Facebook, Pinterest, Instagram, etc.)
Email marketing
SEO
Pay per click ads
A combination of all three will usually help you gain enough traction to make your first sales. You'll eventually be able to look at your statistics and determine which marketing strategy is best for your niche. Next, narrow down your focus. Use the data to guide your marketing strategies!
Top Tip: Tell your customers that you do not want them to receive invoices or promotions from your suppliers within their package. They will usually comply with your wishes. (To be fair, there are very few suppliers who do this anyway so it should be okay).
Handy tip: You can request custom packaging. Contact dropshipping suppliers to find out what they can do for you.
AliExpress Dropshipping
There you go! This is the complete guide for AliExpress dropshipping. This guide was created to help you get started with AliExpress dropshipping.

Blog editor and content marketing specialist at Turbologo. Writing about Marketing and design. Victoria's articles contain useful tips on how to build a brand and promote it online.