Your logo is an essential part of your business branding, whether you are a small business owner or planning to start a new venture. Your logo is the visual expression of your business's identity, closely linked to the company name and to the product or service that you are offering.
Create your own logo with Turbologo logo maker. It takes less than 5 minutes and no design skills needed.
Go to Logo Maker
Once you've made your logo, you might be wondering where and how to use it to start getting attention for your brand. These are 10 ways to get your logo noticed.
Business cards

A business card is a convenient and compact way to give contact information to someone. It should include your company's logo at least on one side. This will give your card recipients a visual reminder about your brand, as well as your name, address, phone number and any other information.
Pens

Your employees and you may use tablets and computers for many tasks. However, it is helpful to always have pens on hand. All pens at your office and in retail locations should be printed with your logo and company name. Customers may borrow pens from you by giving them one with your logo printed on it. Pens make great giveaways for conferences, showcases and other events.
Banners

You will need large banners made of vinyl to advertise your company's products at conferences. Banners can be used to promote your business at local events, such as maker's meetings, markets, or other gatherings. Make sure your logo is on every banner that you order.
T-Shirts

Planning a community event or meeting? Get T-shirts printed with your logo and message. The shirts can be worn by employees and team members to increase your company's visibility. To increase brand awareness in your local community, you can also give out T-shirts.
Are you still looking for a logo? Get some fresh ideas by browsing thousands of logo design templates with our online logo maker.
Signs

Signage is essential for any business, no matter how small. Place your logo and company name on large, attractive signs. Attractive signs help customers and passersby find their way to your door.
Company hats

As a way to increase brand visibility, many businesses use company hats. As part of your company uniform, ask your employees to wear them. Or give each employee a logo-printed hat to keep. Your employees will be brand ambassadors thanks to the logo-printed headwear.
Letterhead

You should print all official correspondence you send to your business on a branded letterhead. Your customers will notice a professional look if your letterhead is centered around your logo. And according to Open-Government.net, it also communicates "vital company details, establishes credibility, conveys your corporate vision and also helps in brand recall." The more often customers see your company logo, the more quickly they will connect that logo with your brand.
Mugs

Are you keeping extra mugs in your break room for employees who drink coffee? You can get mugs that have the company logo printed on them and ditch the random, mismatched mugs. Logo-printed mugs create a cohesive brand experience for both your employees as well as customers who might come into the office to see one of those mugs.
Notebooks

Always bring along a notebook with your company logo. You'll be advertising your company by having a notebook printed with your logo.
Other popular logo promotional items
There are several more options to stand out from the competition and be remembered by the audience.
Promo Products that are Environmentally Friendly

In the last few years, environmentally friendly products have been steadily growing in popularity. It continues to grow. ASI found that sustainability continues to be a dominant trend in consumer behavior and values. Nearly a third (33%) of women said last year that they bought more sustainable products than the previous year.
It's proven that 46% of consumers are more likely to trust an advertiser if they are given environmentally-friendly promotional products. This is a smart investment for companies looking to increase brand loyalty. Sustainable products will have a halo effect over brands.
Customized Face Masks with Logo

The logged mask is at the top of the list for this year. ASI found that 57% of consumers would rather do business with an advertiser who gives them a customized face mask. More than 80% of respondents say that they wear the mask all or most of their time in public. Masks are a great promotional product and are a necessity for consumers.
Promotional Outerwear

Consumers keep promotional outerwear for 16 months on average. This is very long shelf life. They are reported to have generated 6,100 impressions over that period. This is 6,100 eyes that will be able to see your brand on every outerwear product you distribute.
These style trends will be important for 2021 if you plan to invest in outerwear.
Jackets – All inclusive sizing matters. You can offer more sizes or buy jackets with belts to allow for greater size flexibility.
Consumers love synthetic down jackets. Many consumers have turned to synthetic down products because of allergies and animal rights. Synthetic down is seen as a convenient, easy to care for alternative.
Lightweight – Customers are seeking lightweight outer layers. There's a demand for lighter weight knits as well as water-repellent fabrics.
Tech – Promotional USB Drives

You thought they were a thing of the past? You might be wrong. According to data, 56% of consumers would prefer a USB drive to a power bank. This is not a trend that we only see in older generations. According to the ASI survey, at least half of Generation Z or Millennials still prefer a USB drive.
Custom Tote Bags

It's not surprising that custom tote bags are still a popular promotional item. They are kept on average for 11 months and have been used 3,300 times.
Which promotional product trend is best for your business in 2021?
It is important to remember that every customer, industry, and business is unique. Some of these trends may not be right for your buyer persona. Make sure you choose the trends and products that best reflect your brand's values.
These are the top factors to remember:
Staying power high
Usefulness
Numerous impressions
These are some of the key points to remember when you order promotional products for your company. You can delight your customers by being thoughtful and intelligent about the products you choose. This will help activate your brand.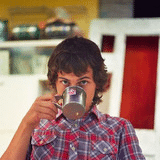 I'm a product and graphic designer with 10-years background. Writing about branding, logo creation and business.