Black Friday is a great time to pick out holiday gifts for the people you love or for yourself. When you see all these deep discounts, it's impossible to hold yourself from buying a ton of items that day. This year, many will turn their attention to online shopping as hundreds of retailers slash prices like they never have before! Have you started your research on finding those amazing deals? Are you ready to streamline and beautify your digital possessions with gorgeous and valuable designs and apps? Then we want to caution: make sure you listen right now as we share everything we know on this front and open up new possibilities on how to get those Black Friday deals without ever leaving home!
Create your own logo with Turbologo logo maker. It takes less than 5 minutes and no design skills needed.
Go to Logo Maker
Special offer from Turbologo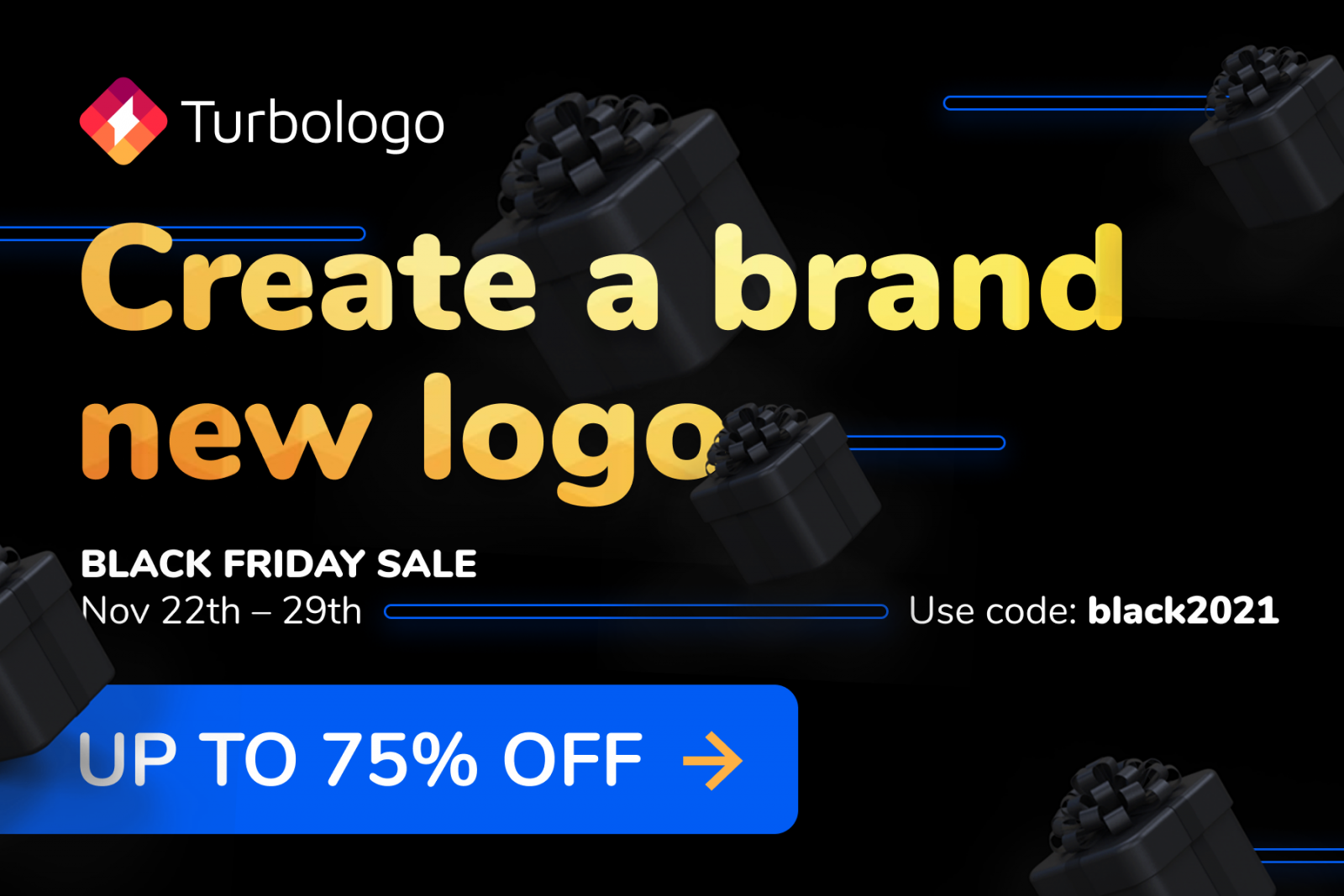 Sale duration: November22th – 29th
Promocode: black2021
Discount: up to 75% off
Turbologo is an online logo generator that will help you create your own logos in just minutes. Our logo maker allows you to create all types of logos including company logos, product logos, gift logos, and more. Create and customize your own logo with Turbologo for free today!
Use promo code "black2021" and get up to 75% off on all Turbologo's products. It's a limited offer available only on November 22-29. Redeem offer!
Black friday deals from our lovely partners

Are you looking for some great internet marketing Black Friday deals for bloggers? If so, can check this post, they'll provide you with the latest and greatest deals on internet marketing resources, software, and services. As a blogger, it's essential that you have the best tools at your disposal to help you reach your blogging goals. Take advantage of these Black Friday deals and get the tools you need to succeed!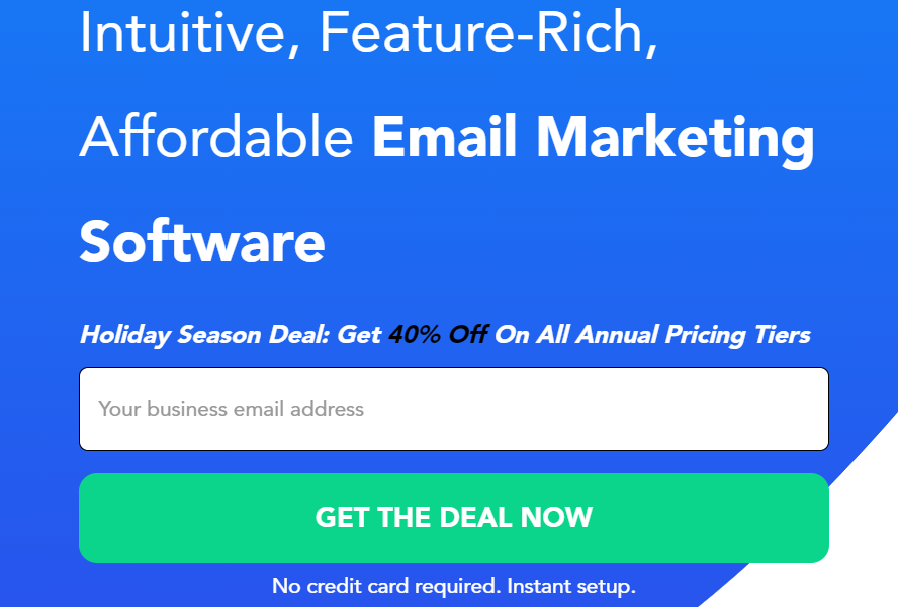 Sale duration: 26th November – 29th November 2021
Promocode: –
Discount: 40% Off On All Annual Plans of SendX
SendX is an Intuitive and Affordable Email Marketing Software for marketers & business owners. SendX prides itself on enabling marketers with one of the simplest UIs in the industry. SendX provides unlimited email sends with every plan, powerful automation capabilities, 24×7 live support, best of breed email deliverability. 3000+ companies worldwide trust SendX for their Email Marketing. **Start with 14 days free trial (no credit card required). **Pricing starts at $7.49/month.
Clientjoy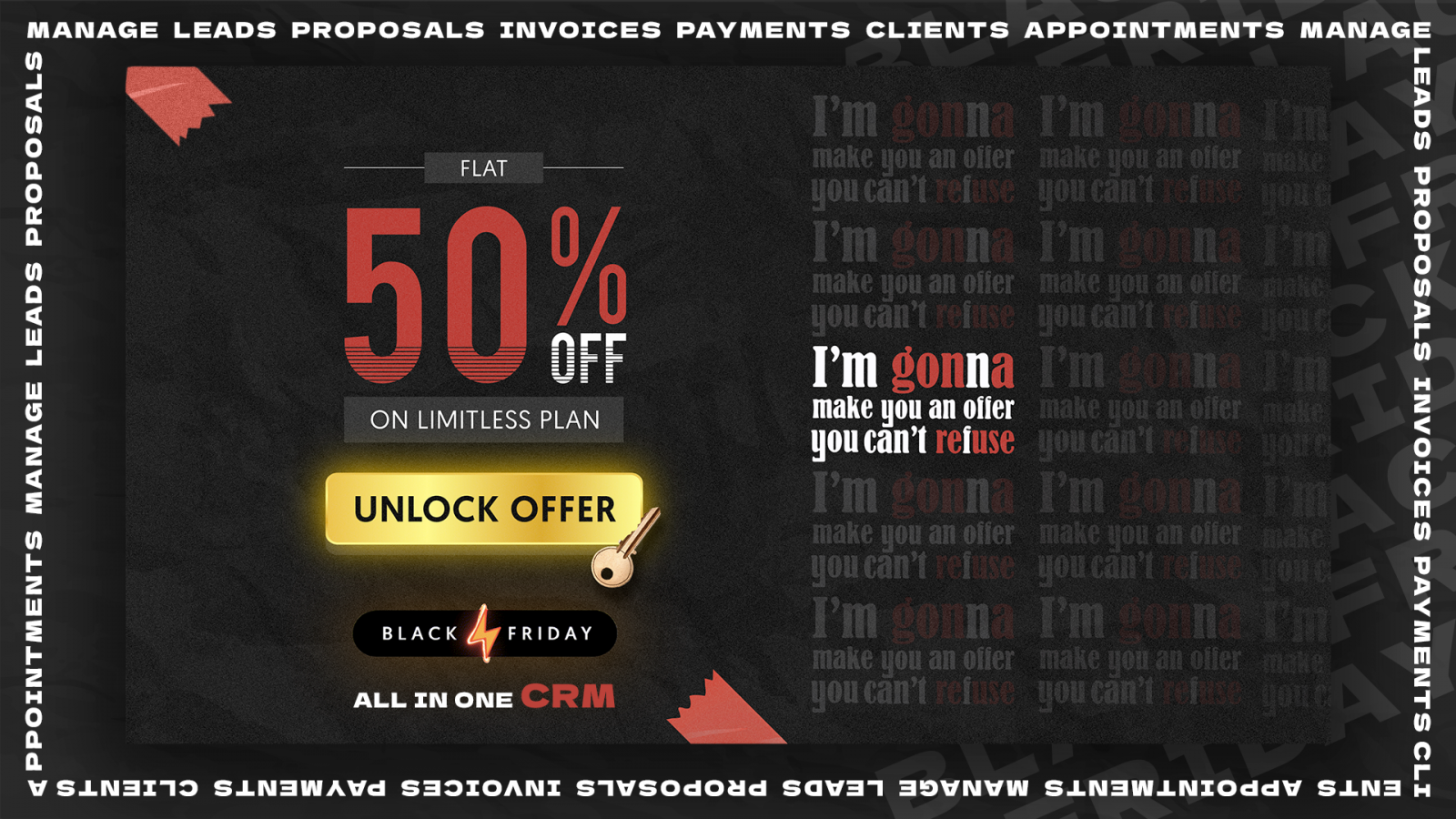 Sale duration: 22th November – 30th November
Promocode: –
Discount: flat 50% off on Limitless plan (for first year)
Clientjoy is a unified platform for agencies that helps them manage their clients better and grow their business. Whether you're a freelancer or an agency managing clients in different countries, Clientjoy will help you close deals faster, identify your bottlenecks and growth enablers, and manage payments and invoices all in one place.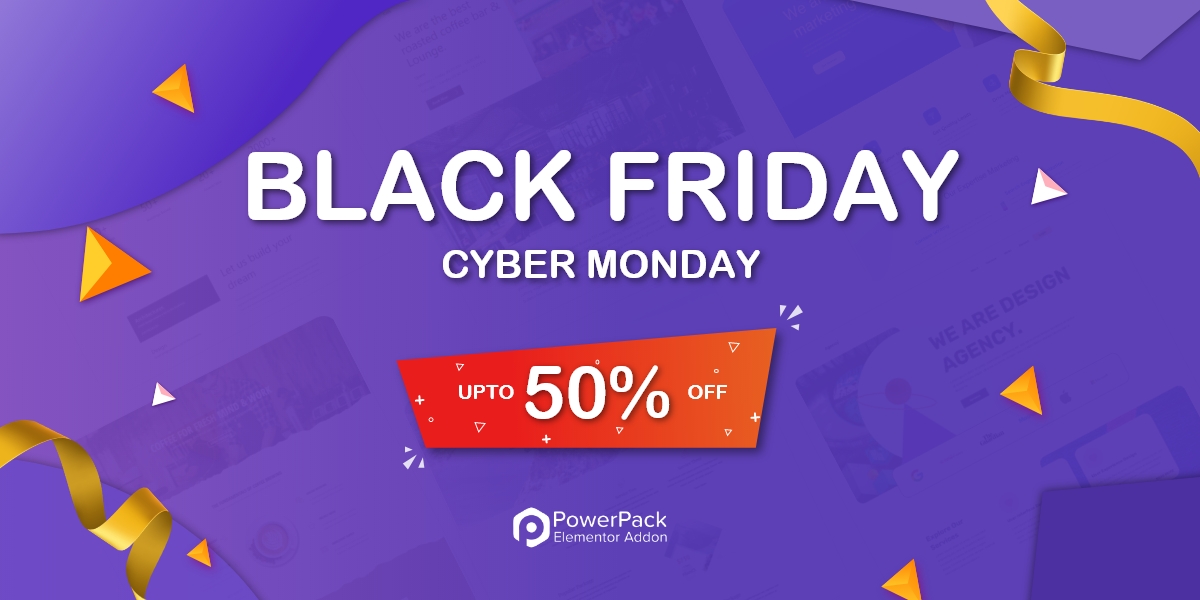 Sale duration: 24th November – 6th December 2021
Promocode: –
Discount: up to 50% OFF on all purchases and upgrades
Supercharge your Elementor sites with 70+ Creative and Advanced widgets by PowerPack. Select from a wide range of Elementor add-ons and widgets that meet your design requirements.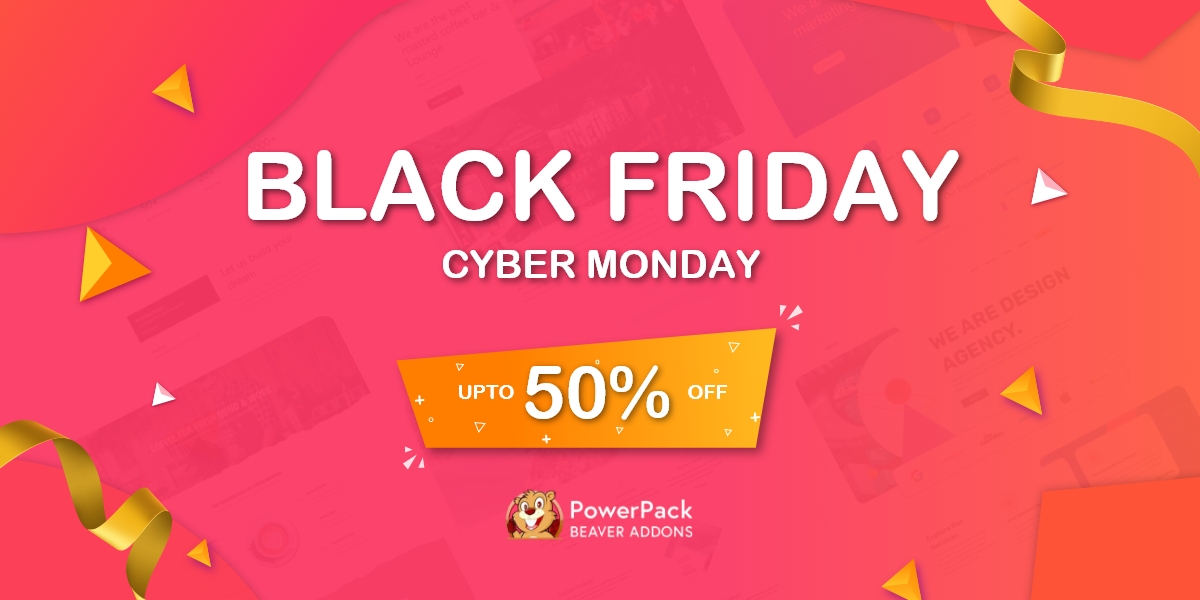 Sale duration: 24th November – 6th December 2021
Promocode: SAVEBIG2021
Discount: up to 50% OFF on all purchases and upgrades
PowerPack offers 70+ unique, creative, solution-oriented Modules and 250+ templates. These will help you save time and build websites efficiently.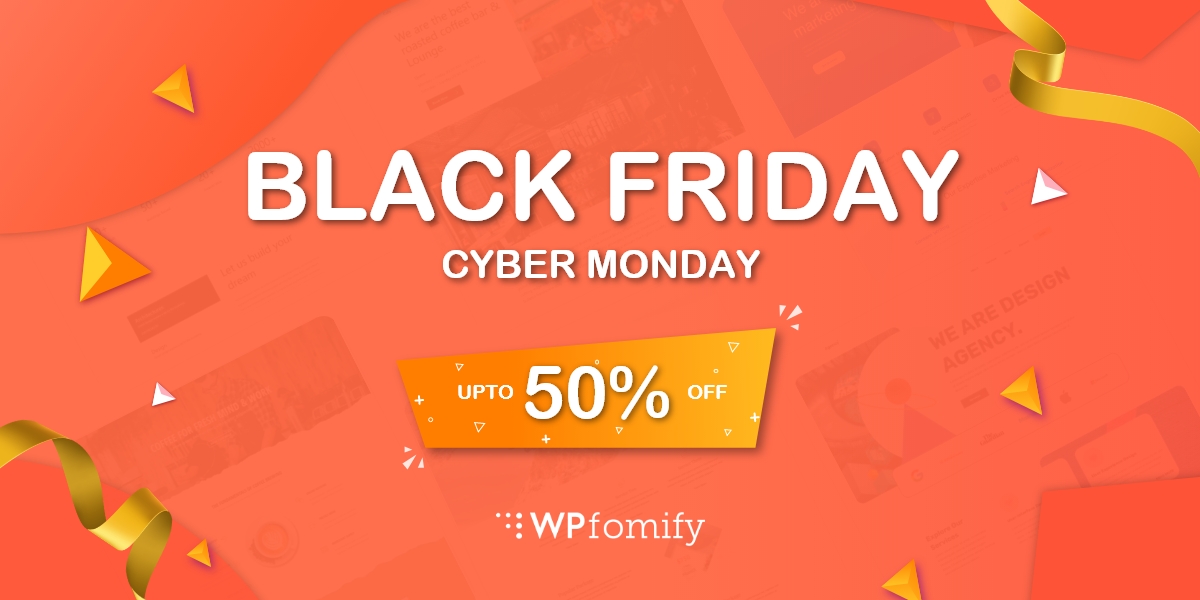 Sale duration: 24th November – 6th December 2021
Promocode: SAVEBIG2021
Discount: up to 50% OFF on all purchases and upgrades
The first-ever social proof marketing plugin for WordPress. WPfomify increases conversion rates on your website by displaying recent sales & signups.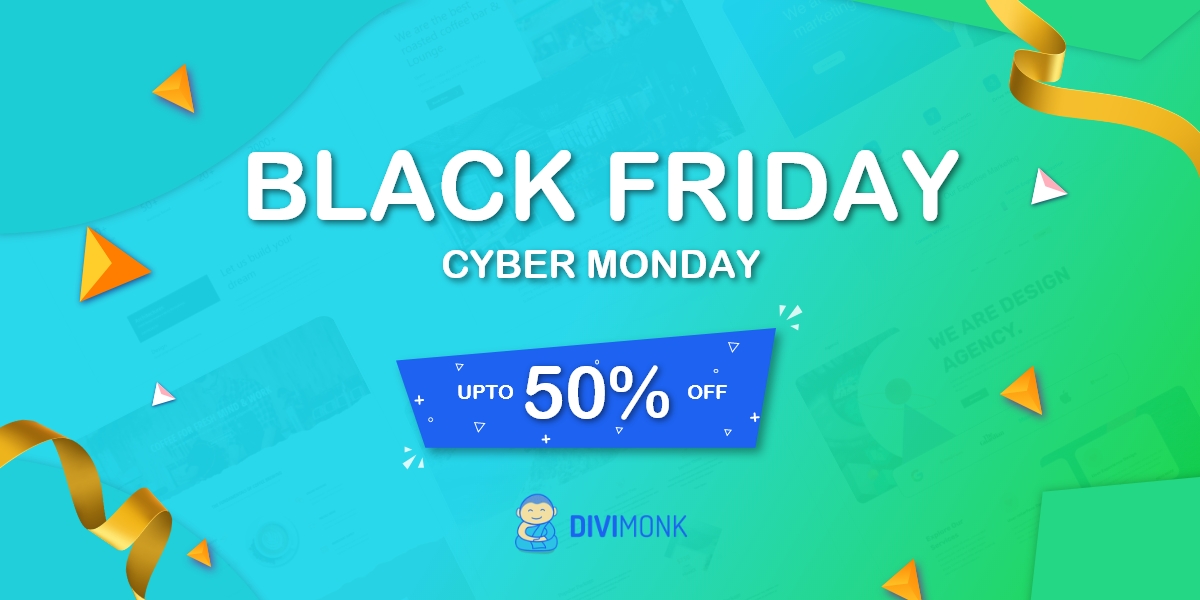 Sale duration: 24th November – 6th December 2021
Promocode: SAVEBIG2021
Discount: up to 50% OFF on all purchases and upgrades
Divi Monk is a cloud-based collection of Divi Layouts and Templates. It offers 150+ Full Page Divi templates and 120+ Divi Section templates.

Sale duration: 25th November – 3th December 2021
Promocode: AWPBF21
Discount: 15%
Get 15% Off on all WordPress themes, plugins and services. Create or redesign your website with beautiful themes and high-performance plugins. AWPLIFE is also providing reliable WordPress theme installation service for anyone who wants to get his website ready in no time without spending too much money.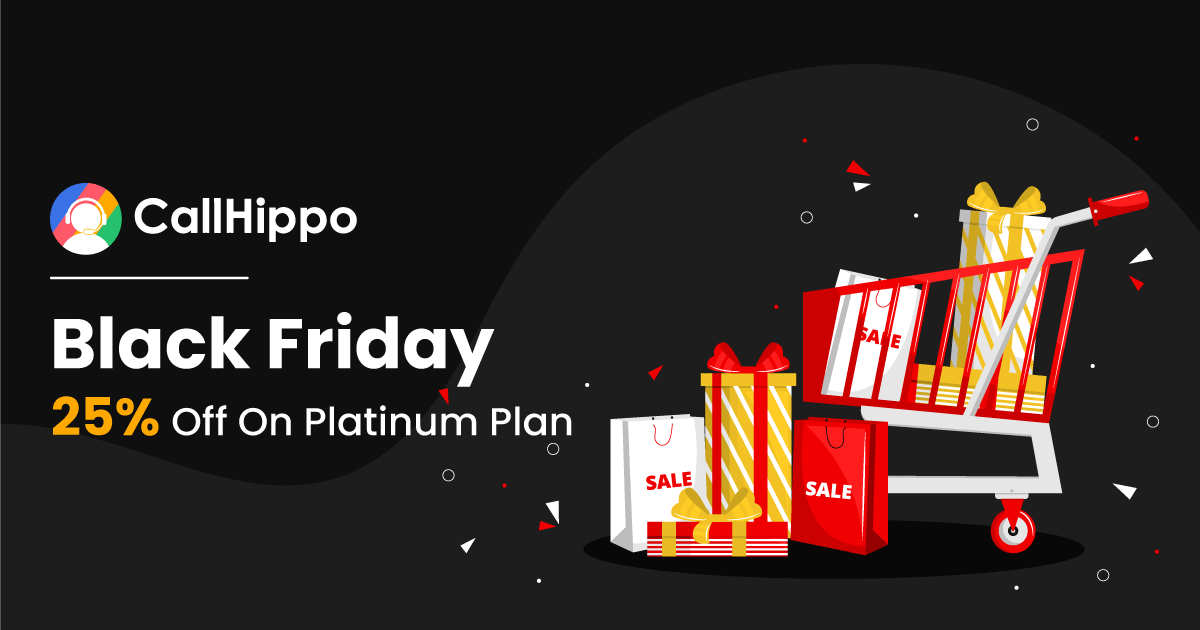 Sale duration: 26th November – 29th November 2021
Promocode: BFDEAL25
Discount: 25% off on platinum plans
CallHippo is one of the leading VoIP providers in the market. It enables you to purchase phone numbers from 50+ countries. They also provide call center software which will help you in improving the quality of your customer service. It supports 85+ integrations which include Shopify, Zendesk, Slack, Zapier, and many more.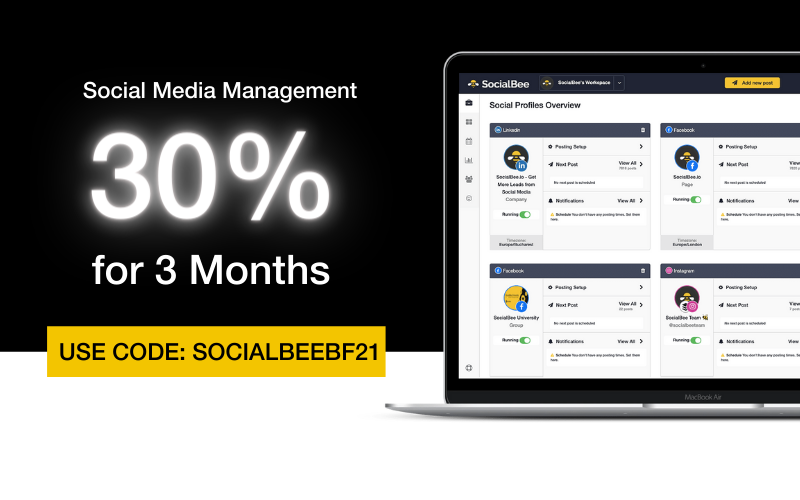 Sale duration: 22nd November – 29th November 2021
Promocode: SOCIALBEEBF21
Discount:
30% off for 3 months on any tool plan
30% off for 3 months on any Concierge Service
SocialBee is an affordable social media management tool that enables posting across multiple channels from one place: Facebook, LinkedIn, Twitter, Instagram, Pinterest and Google My Business.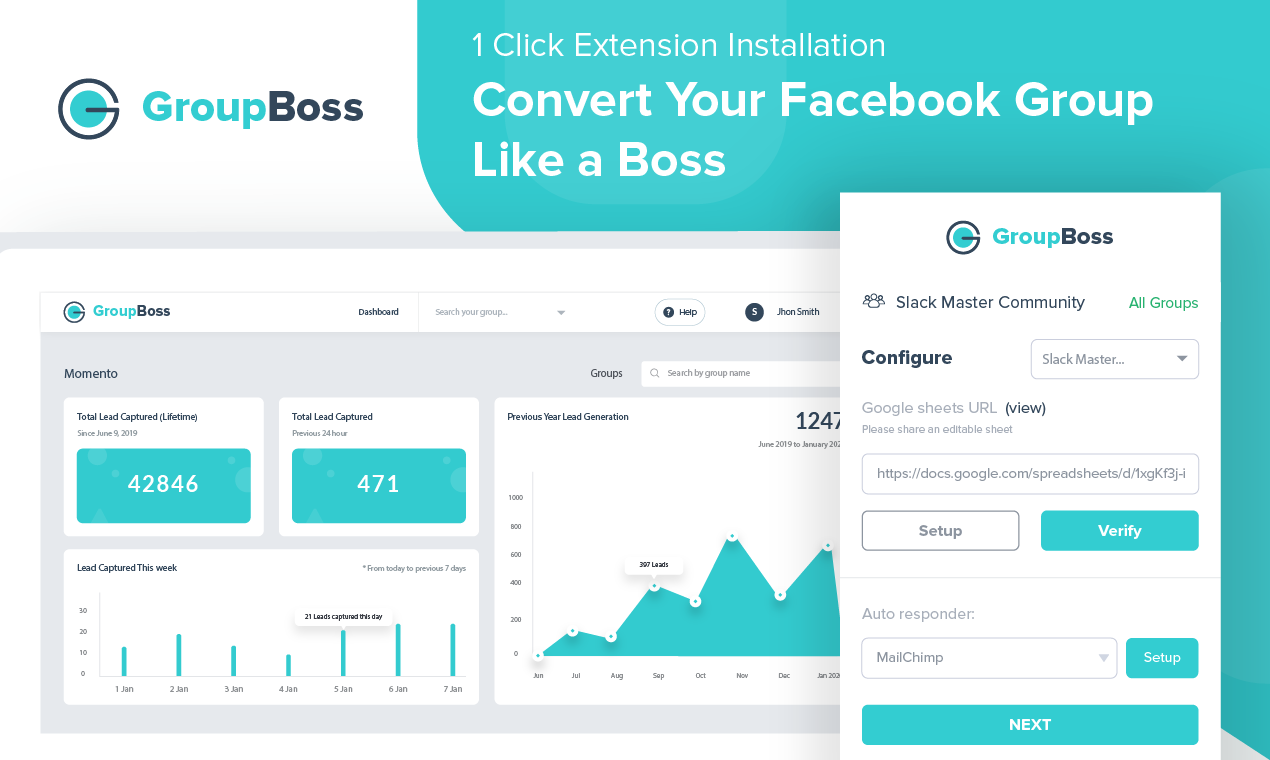 Sale duration: 29th November – 31st December 2021
Promocode: MONDAY25
Discount: 25% discount on all plans
Groupboss is a premium Facebook group automation software that enables the group owners to collect the answers to the Facebook group questions with a single click. It has got integration with popular email marketing autoresponders that are super useful to collect the emails and run custom campaigns to remain engage with the audience.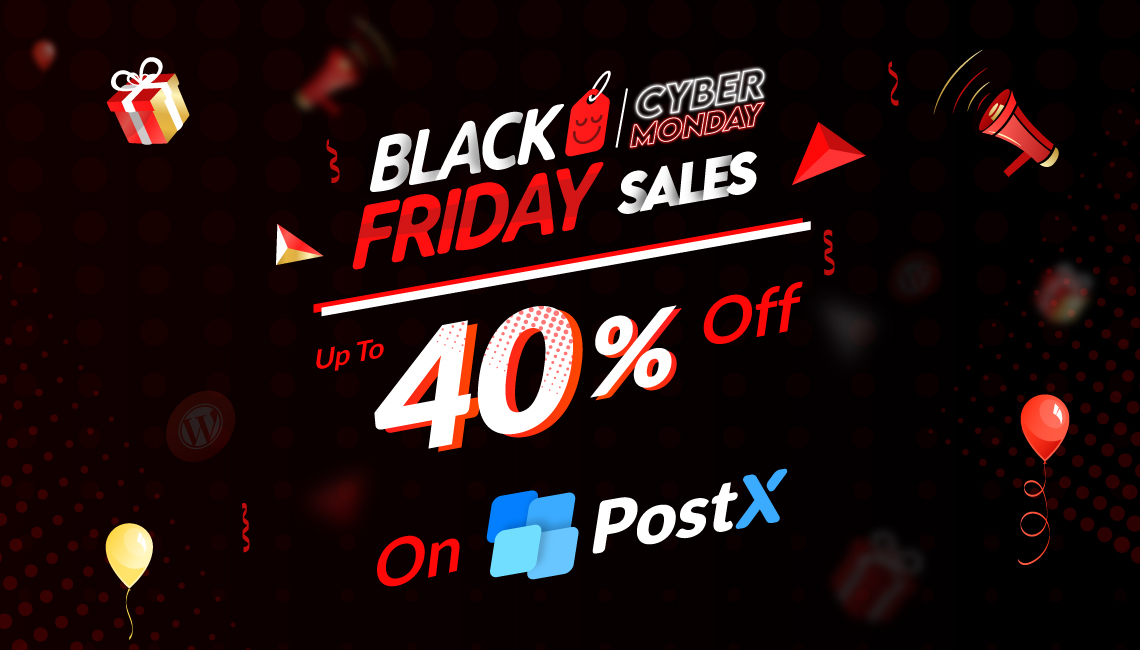 Sale duration: 10th November – 30th November 2021
Promocode: Auto-applied
Discount: up to 40% OFF
PostX is a revolutionary Gutenberg-based WordPress plugin that's capable of helping you create awesome-looking news-magazine, kitchen-recipe, fashion, travel blogs, personal portfolios, and more. PostX comes with a wide arsenal of layout packs and ready-made block designs, all of which are highly customizable and offer excellent ease of use. It's got other exciting features like the archive builder, SEO-meta add-ons, and more.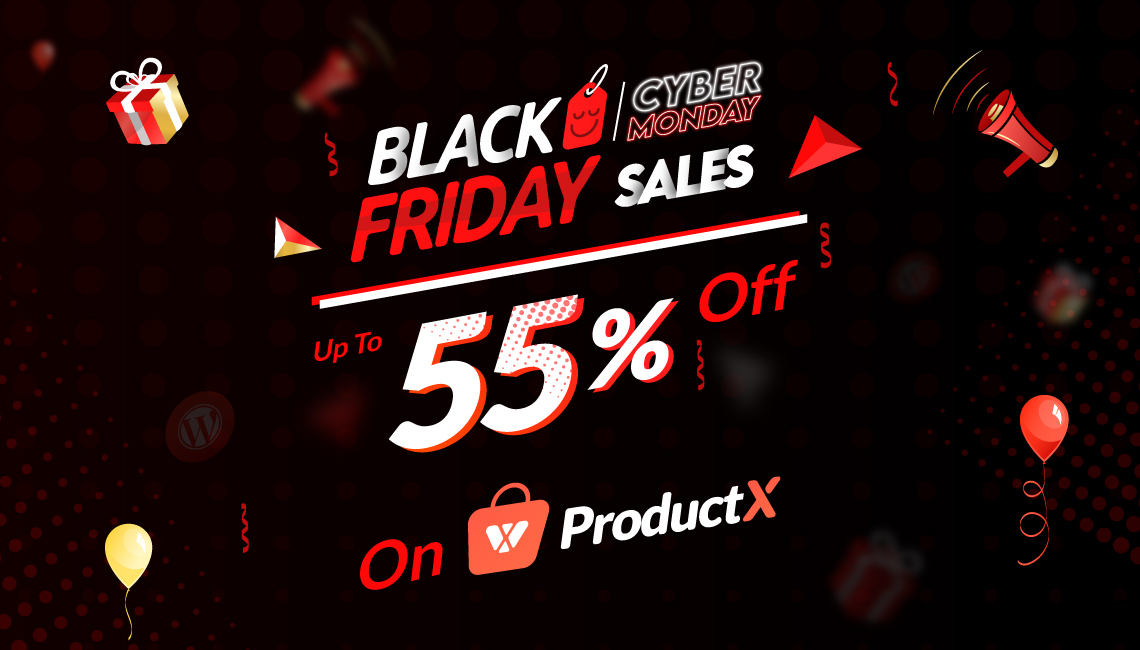 Sale duration: 10th November – 30th November 2021
Promocode: Auto-applied
Discount: up to 55% OFF
ProductX is the one-stop Gutenberg solution for your WordPress-based online store. ProductX features excellent compatibility with WooCommerce, allowing the users to make proper use of the WooCommerce functionality. Alongside excellent support for Short-codes, ProductX comes with all the necessary layout and starter packs for you to set up an online store quickly and easily.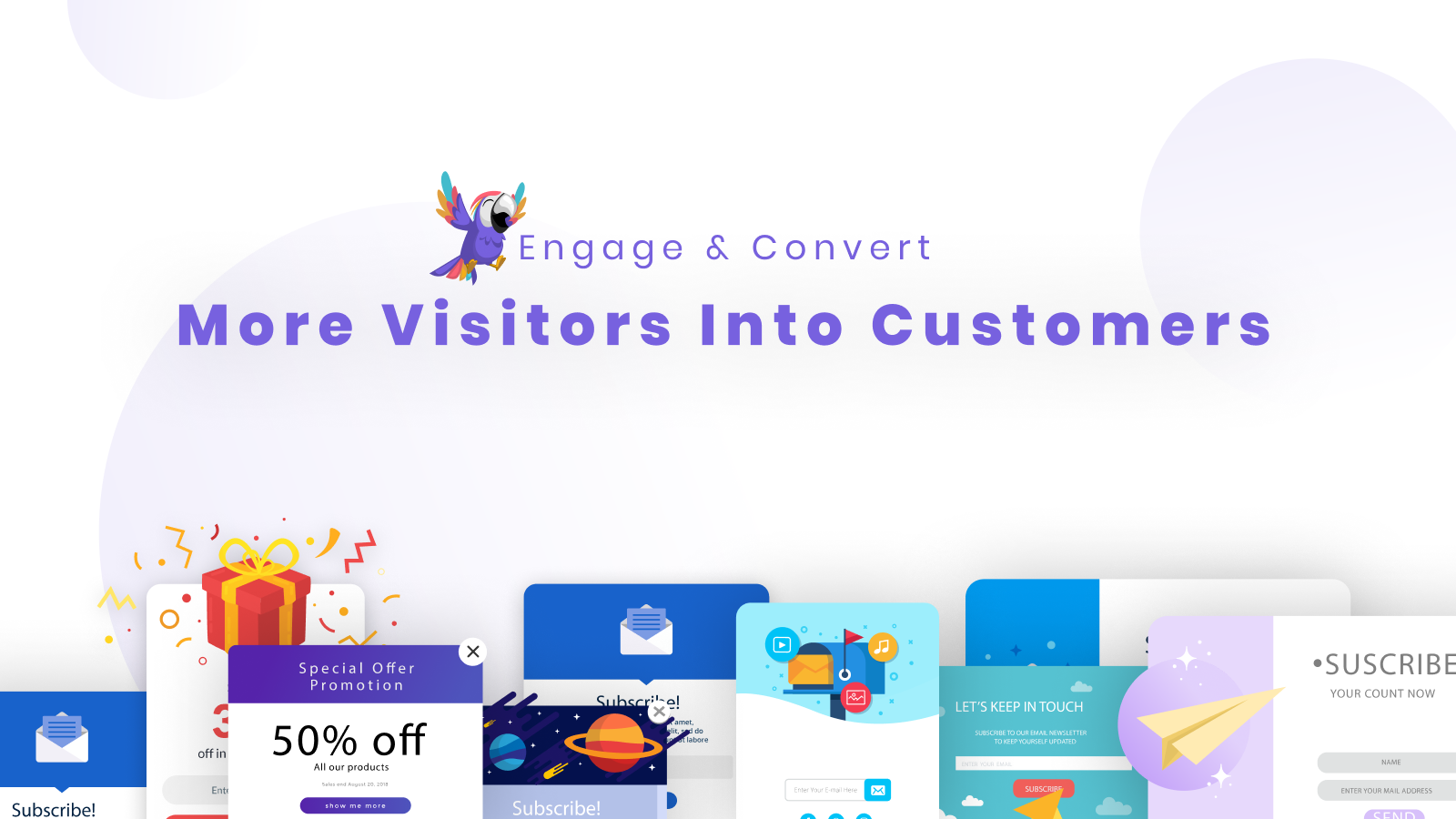 Sale duration: Until 4th December 2021
Promocode: BFPOPTIN21
Discount: 35% OFF on all annual paid plans
Reduce cart abandonment and boost your overall sales conversion rate with engaging pop ups and embedded forms. Get Poptin's annual plans for 35% less today and enjoy its roster of advanced and robust features to maximize website conversions. Easily create a variety of popups and contact forms, such as lightboxes, countdown pop ups, overlays, slide-ins, social widgets, video popups, exit-intent popups, and more. It also has a collection of highly responsive pop up templates so you won't have to create everything from scratch. Poptin is also effective in generating more qualified leads, increasing engagement, and driving more email subscribers.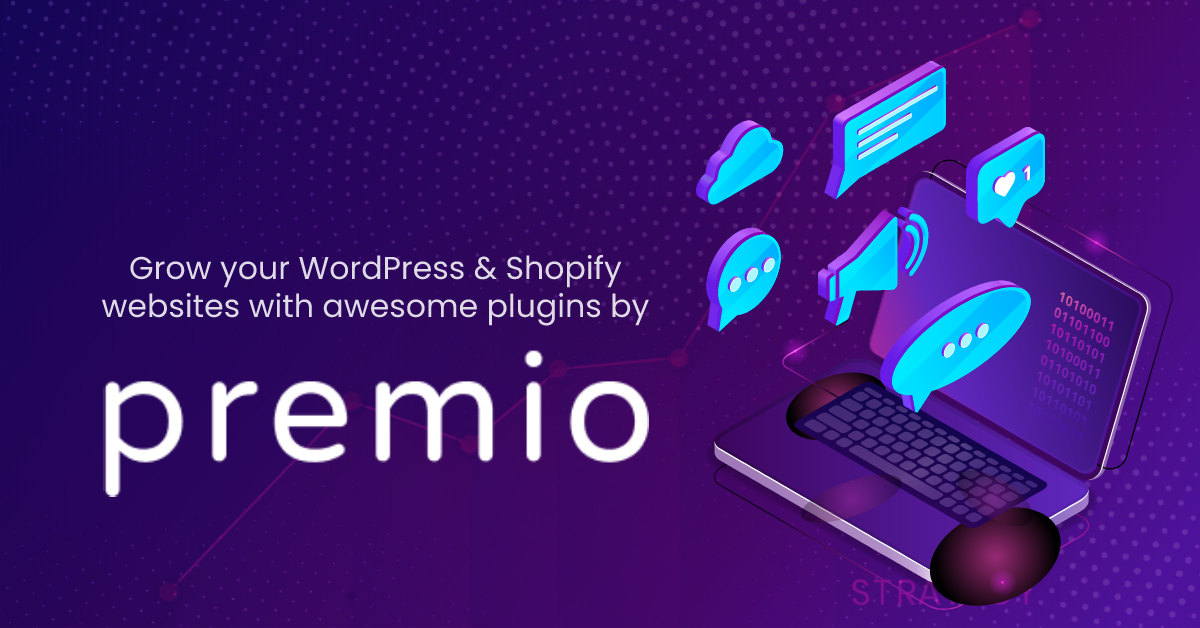 Sale duration: 15th November – 4th December 2021
Promocode: PREMIO2021BF
Discount: 40% OFF on any WordPress plugin plans
Premio's WordPress plugins are now 40% OFF on any plans. These plugins are effective in helping websites gain more leads, calls, and engagement, without mentioning that these are also equipped with clean code to ensure smooth and fast loading performance. You can choose from a variety of options:
Chaty – Chat with your customers via their favorite messaging channels, such as WhatsApp, Messenger, Telegram, Skype, and etc.
My Sticky Elements – Get more leads by implementing a beautiful sticky contact form and social media icons on your websitec.
MyStickyMenu – Make your header sticky even when visitors scroll through your site.
Folders – Organize your WordPress website's media files, pages, and more.
Subscribe Forms – Generate more leads with engaging email forms and connect with some major email platformsd.
Stars Testimonials – Display customer reviews and help visitors in their purchasing decisions to increase salesf.
WP Sticky Sidebar – Make your sidebar sticky so it's easier to navigate and share content on other channels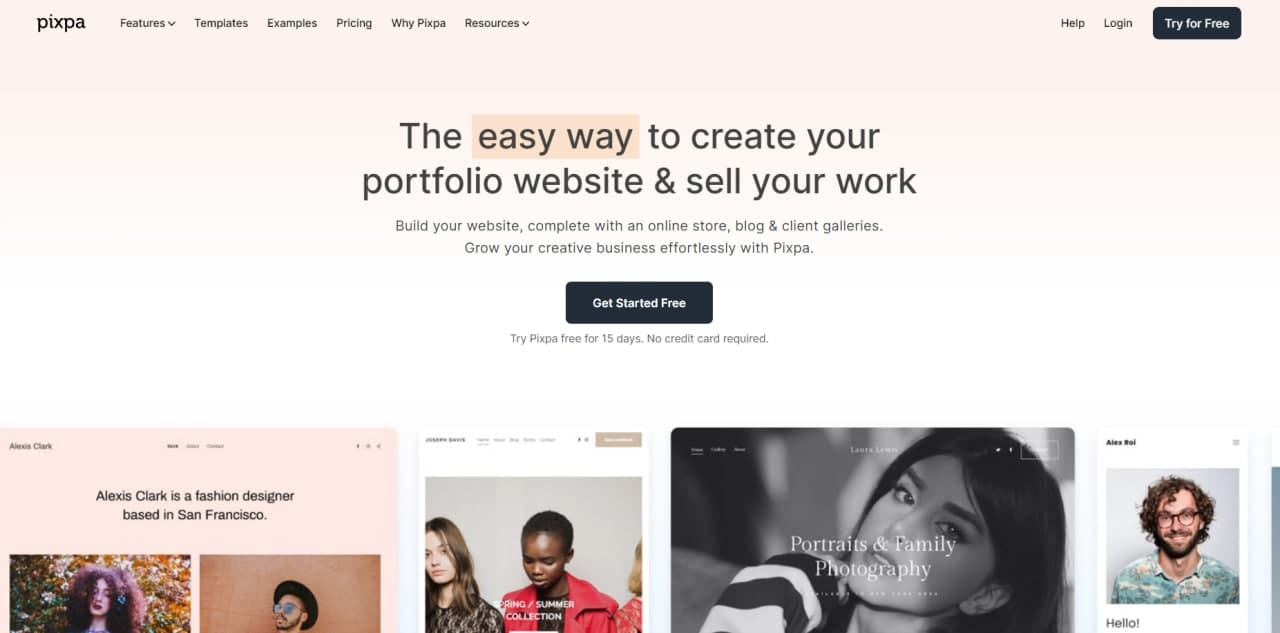 Sale duration: 24th November – 4th December 2021
Promocode: BLFPIXPA50
Discount: 50% discount for the first year
Looking to create your own portfolio website? Check out Pixpa's black friday offer and take advantage of 50% off. Pixpa is an all-in-one no-code platform for creators and small businesses to create beautiful, professional websites complete with built-in online store, blog, and client galleries. Pixpa's versatile platform has everything you need to showcase your work, share ideas and sell your stuff online, without any coding knowledge.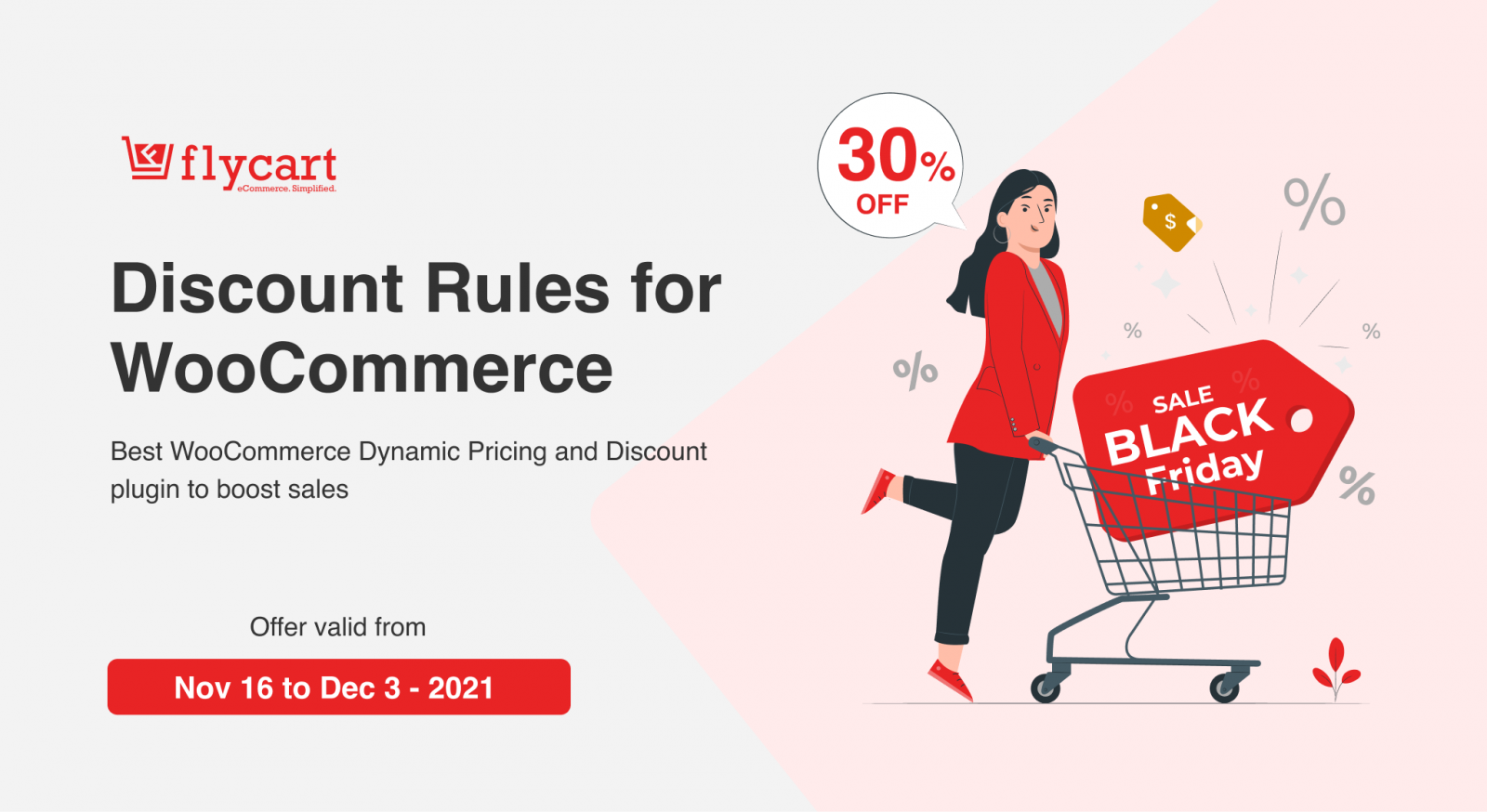 Sale duration: 16th November – 3rd December 2021
Promocode: BFCM30
Discount: 50% discount for the first year 30% OFF
Discount Rules for WooCommerce is a dynamic pricing and discount plugin that helps creating simple to complex discount offers easily in minutes – store-wide discounts, bulk discount, buy one get one free (BOGO), buy X get Y offers, percentage discounts, tiered quantity discounts, order total discounts, first purchase discounts and more. Get Discount Rules PRO at 30% OFF this Black Friday. Offer is valid from November 16 to December 3.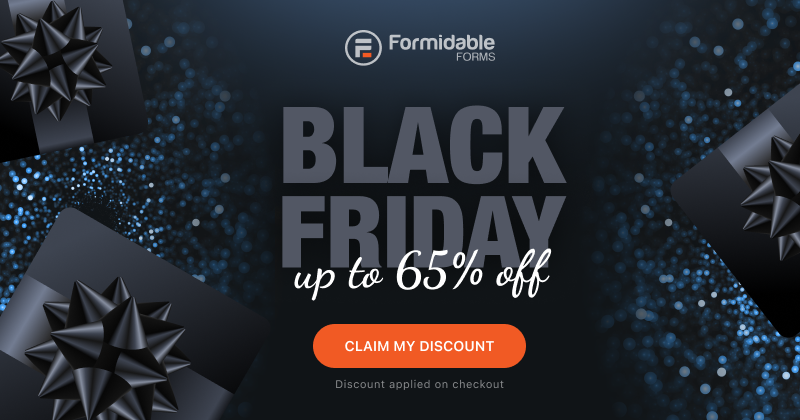 Sale duration: 22th November – 30th November 2021
Promocode: BF2021 is auto applied and not required
Discount: up to 65% off
Formidable Forms is a powerful form builder and no-code application builder. It includes a drag and drop form builder, visual styler, support for calculations, conditional logic, multi-page forms, and taking payments. You can also use your collected data to create directories, listings, and other web applications without any code.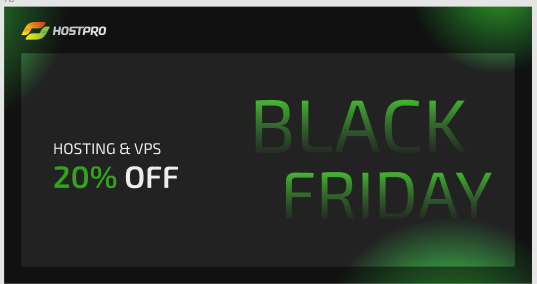 Sale duration: 22th November – 29rd November 2021
Promocode: BF_2021
Discount: 20% OFF on all Hosting and VPS plans, SSL certificates and Ukrainian domains registration
Treat yourself to the fastest hosting service at a 20% discount. There's no time to delay – just apply the BF_2021 promo code when ordering. The price on your invoice will drop automatically.
The longer the period you choose, the longer you will be able to take advantage of the discount – just keep that in mind.
We'll take care of the fast free transfer of your site and give you a month of hosting and Certum Commercial SSL complimentary. With every plan you will receive free backups, 24/7 tech support, server monitoring for viruses and DDoS protection.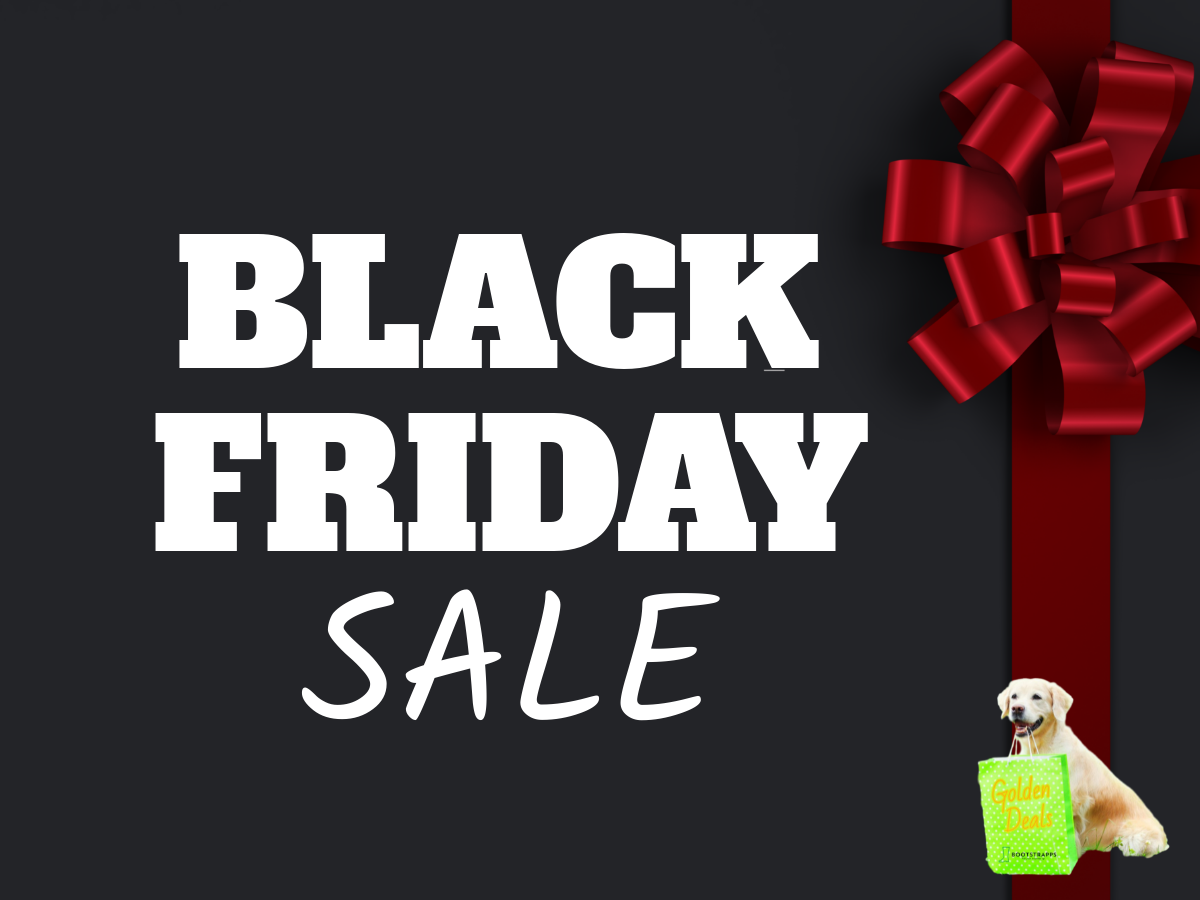 Sale duration: November 1st – January 2022
Promocode: –
Discount: up to 95% off
Bootstrapps has the largest range of quality apps for startups and digital marketing professionals with lifetime deals up to 95% off. Become a member to join app waitlists and request the deal you really want direct from sellers.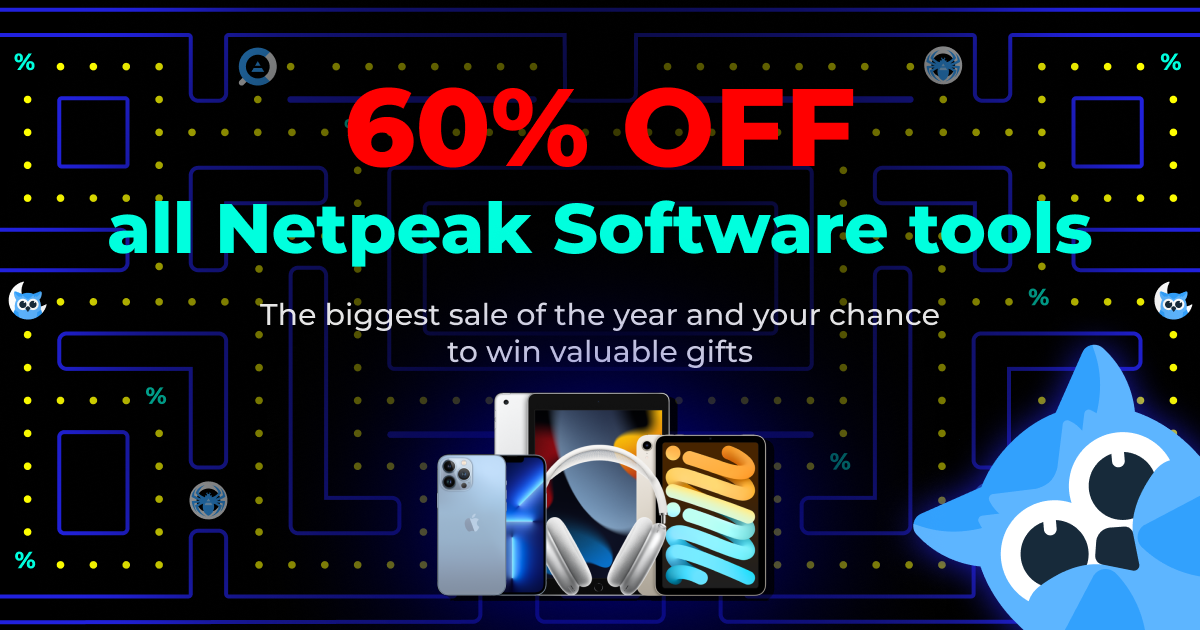 Sale duration: 16th November – 10rd December 2021
Promocode: BlackFriday2021
Discount: 60% OFF on all Netpeak Software tools
Netpeak Software is a tool suite that includes 3 SEO tools: Netpeak Spider (SEO crawler for audits and website scraping), Netpeak Checker (SERP scraper and URL analyzer), and Owlymate (SEO assistant for Windows and macOS with a handy planner of SEO checks, notifications to email, and detailed online-reports). Grab 60% OFF on any plans for Netpeak Spider, Checker, and Owlymate.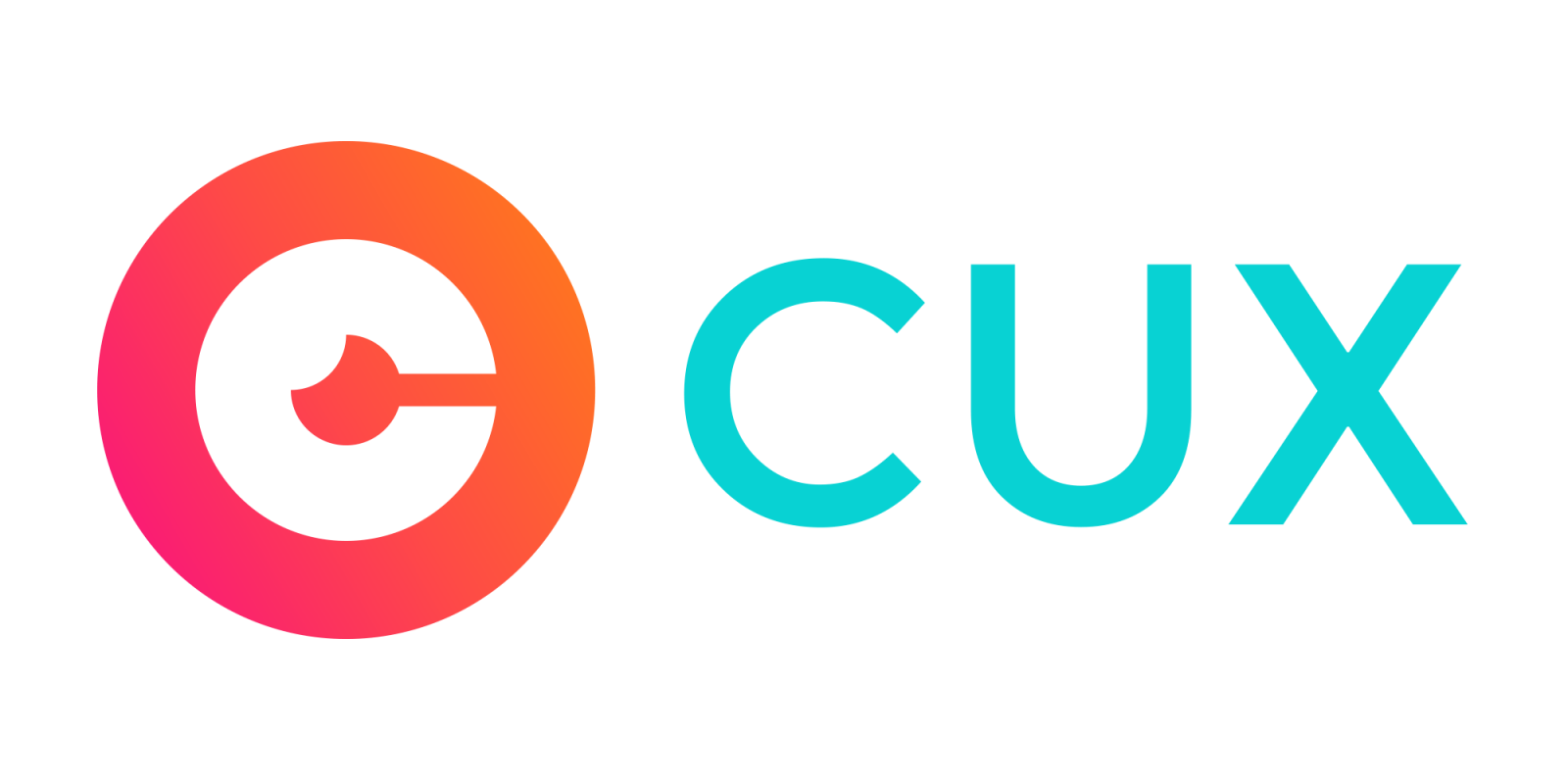 Sale duration: 19th November – 26th November
Promocode: BF2021
Discount: 60% OFF on all Netpeak SoftwPay for 5 months and use CUX all year round!
CUX is the first-ever UX Automation tool detecting behavioral patterns within digital products. By using machine learning for predictive qualitative analysis, it helps companies save time (previously devoted to manual data analysis) and maintain sales growth by predicting which customer behavior will inhibit conversion. We support companies on three levels of optimization: product, marketing, and conversion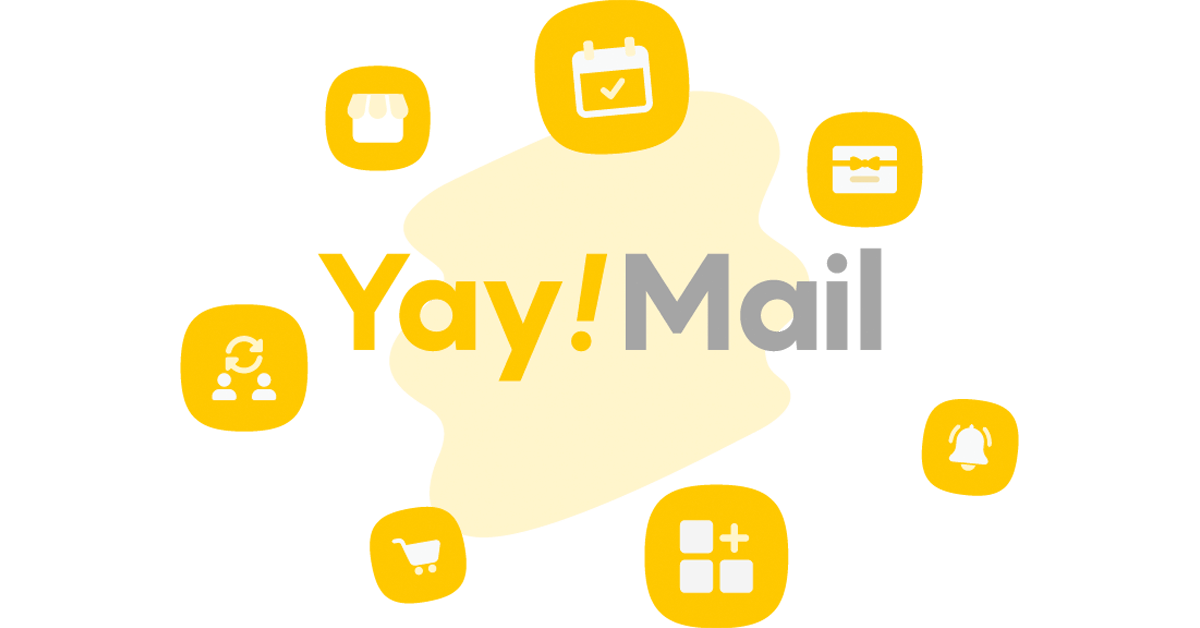 Sale duration: 22th November – 3th December
Promocode: BFCMYAY30P (Applicable to all plugins including YayMail Addons); BFCMYAYSMTP50 (Applicable to YaySMTP)
Discount: 60% OFF on all Netpeak SUp to 50% and offer GIVEAWAY
If you're struggling to build an online store, you've reached the right place. YayCommerce plugins are geared toward business owners and non-techies so that you can customize your store without having to hire in-house developers.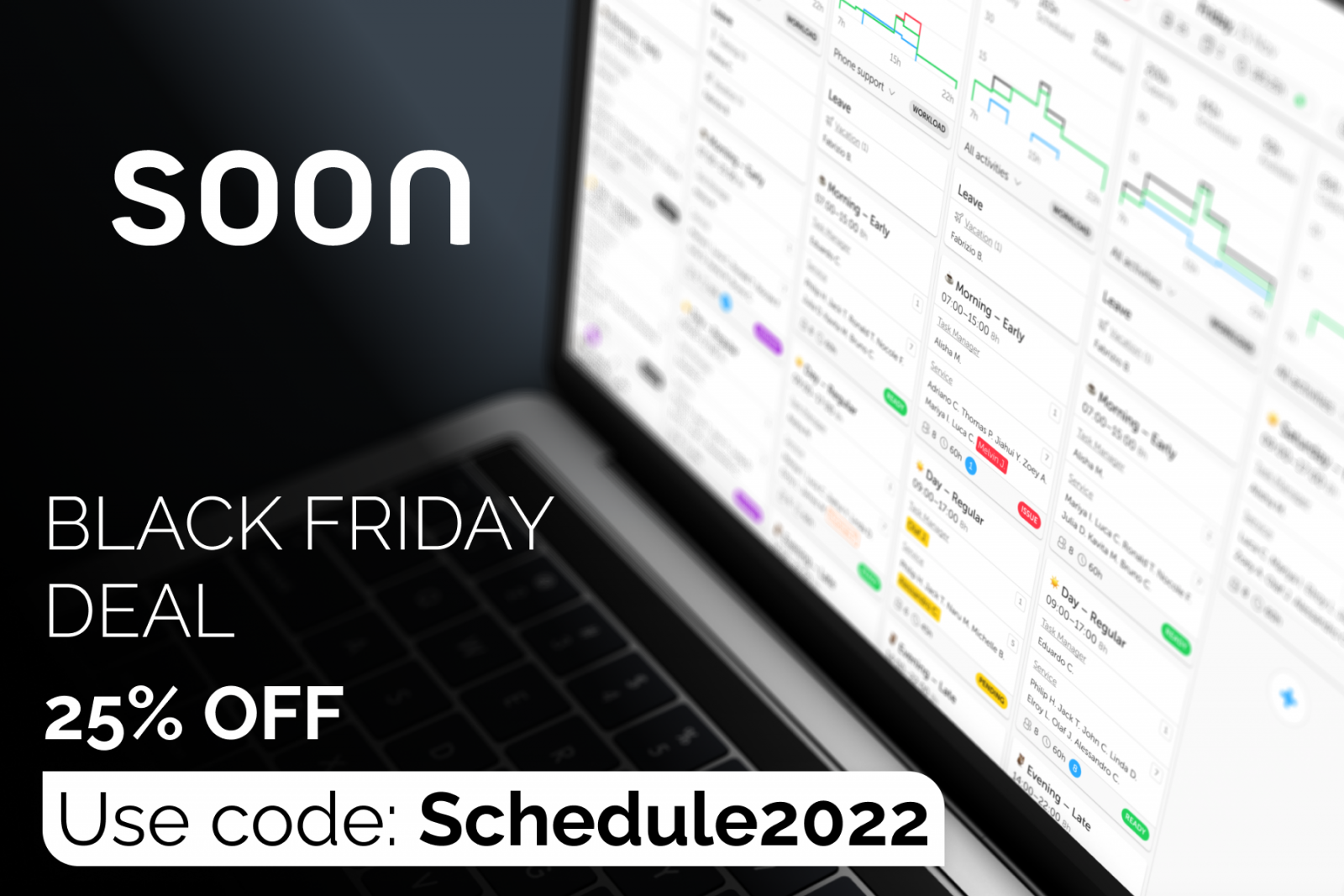 Sale duration: 22nd November – 29th November
Promocode: Schedule2022
Discount: 25% off
Soon is an employee scheduling software. You can ditch the spreadsheets where you track hours, manage vacation leaves or plan work that needs to be done. Try it today on the free trial and use this Black Friday promo while you can.
Use promo code "Schedule2022" and get 25% all plans forever. It's a limited offer available only on November 22-29. Redeem offer!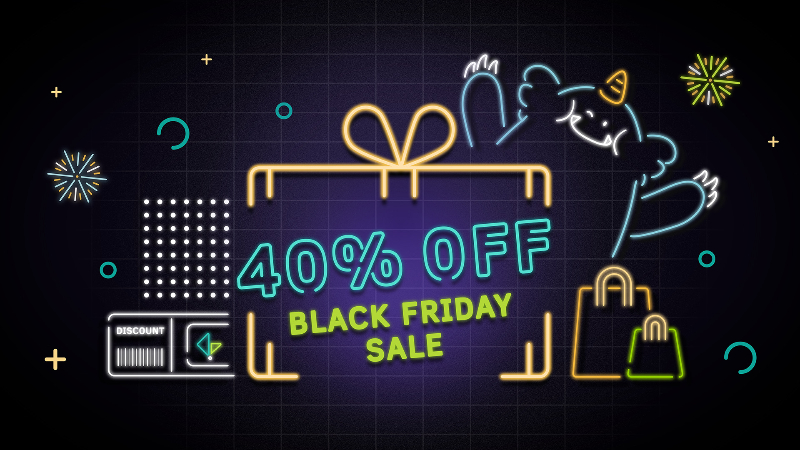 Sale duration: 15th November – 30th November
Promocode: KDANBF40
Discount: 40% off FOREVER on all individual plans, including PDF Reader/ Animation Desk/ NoteLedge/ Write-on Video/ Markup/ Kdan Cloud.
Kdan Mobile is a global SaaS provider, which provides a portfolio of various productivity and creativity-related apps for users to make impacts with brilliant ideas. Save 40% FOREVER on our Black Friday Sale till Nov 30th, exclusively on the Kdan Creative Store. Act Fast!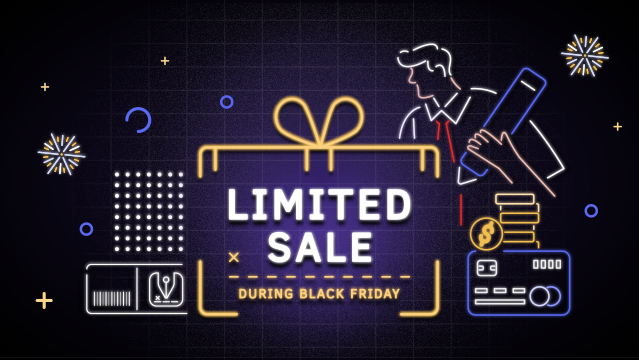 Sale duration: 15th November – 30th November
Promocode: DSFREETRIAL30
Discount: 30 days free trial on all individual & business plans.
Save some serious time and money with DottedSign on this Black Friday! Sign documents online and capture e-signatures in a fast, secure, and legally-binding way. Join our vast community of business professionals who have transformed their signing experience. Start your 30 days free trial now!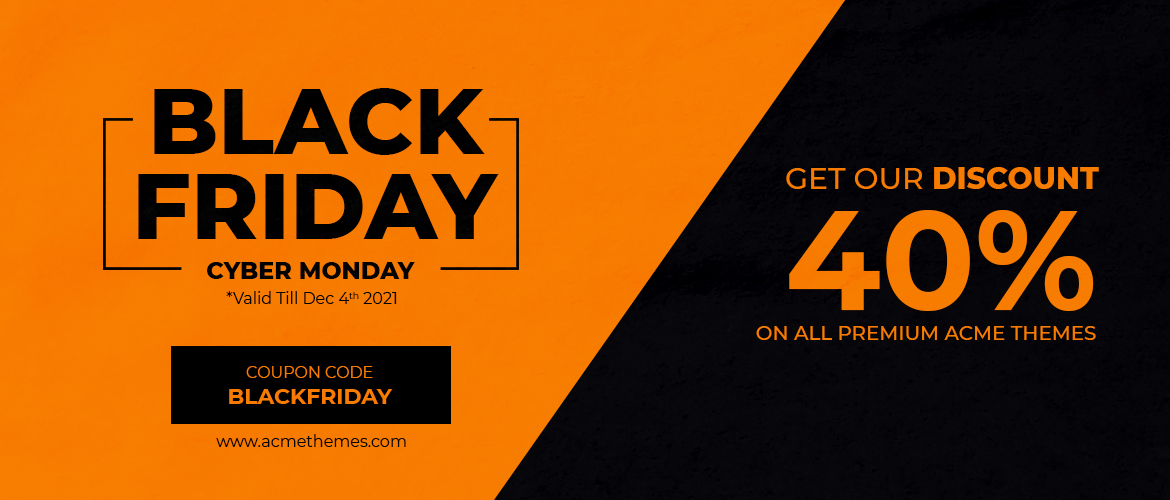 Sale duration: 14nd November – 4th December
Promocode: BLACKFRIDAY
Discount: 40% Off on all Premium WordPress Themes
On this special occasion of Black Friday and Cyber Monday 2021, Acme Themes has a big and amazing offer for all. That's right we are giving out a grand discount on all our premium themes.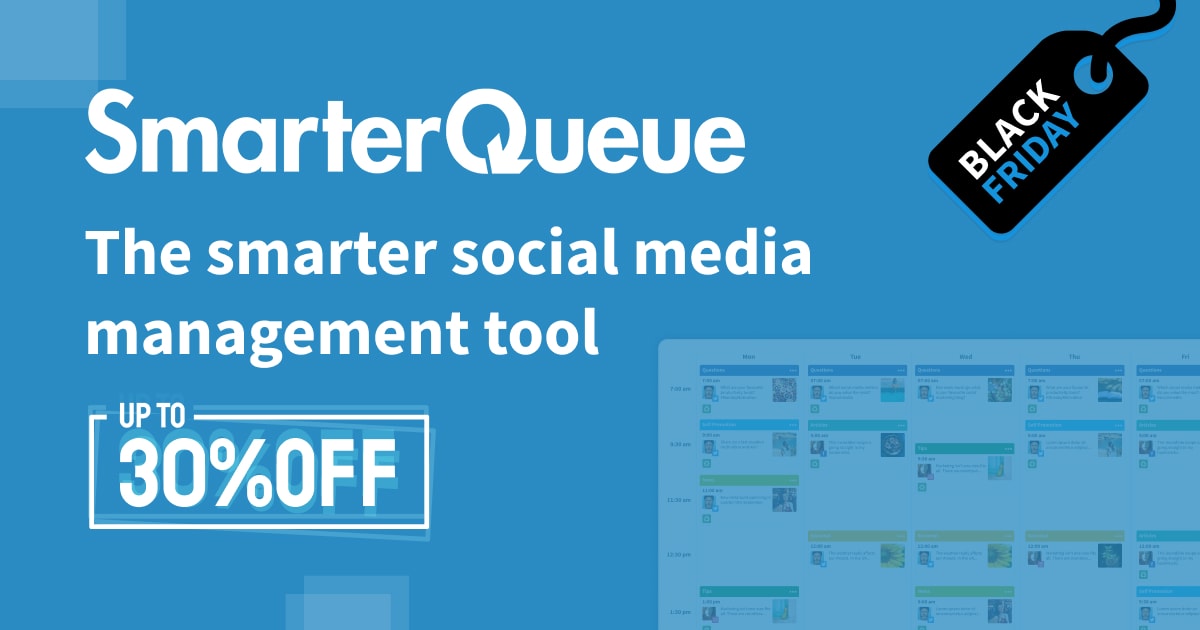 Sale duration: 26nd November – 29th November
Promocode: –
Discount: over the Black Friday/Cyber Monday weekend, we are offering up to 30% off all plans:
30% off your first year (paid annually)
20% off your first year (paid monthly)
For new customers only
SmarterQueue is the most powerful and user-friendly social media scheduling tool. With content discovery, smart scheduling, recycling, and analytics, you can grow your business and brand faster and more easily than ever before.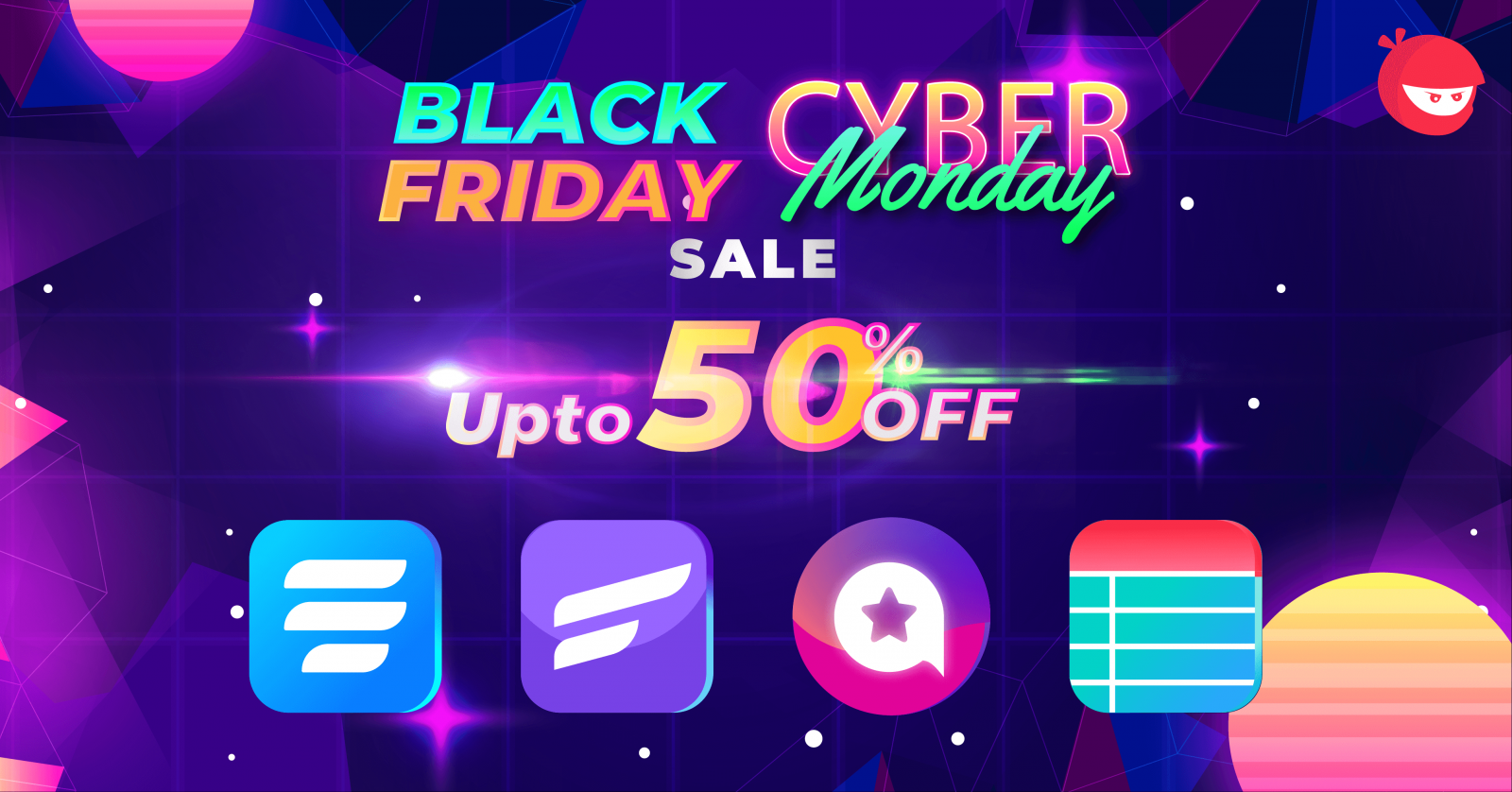 Sale duration: 15nd November – 5th December
Promocode: –
Discount: up to 50%
WPManageNinja is offering up to 50% discount on all of its premium WordPress plugins and themes. The deal includes our top-selling products, Fluent Forms, FluentCRM, Ninja Tables and WP Social Ninja.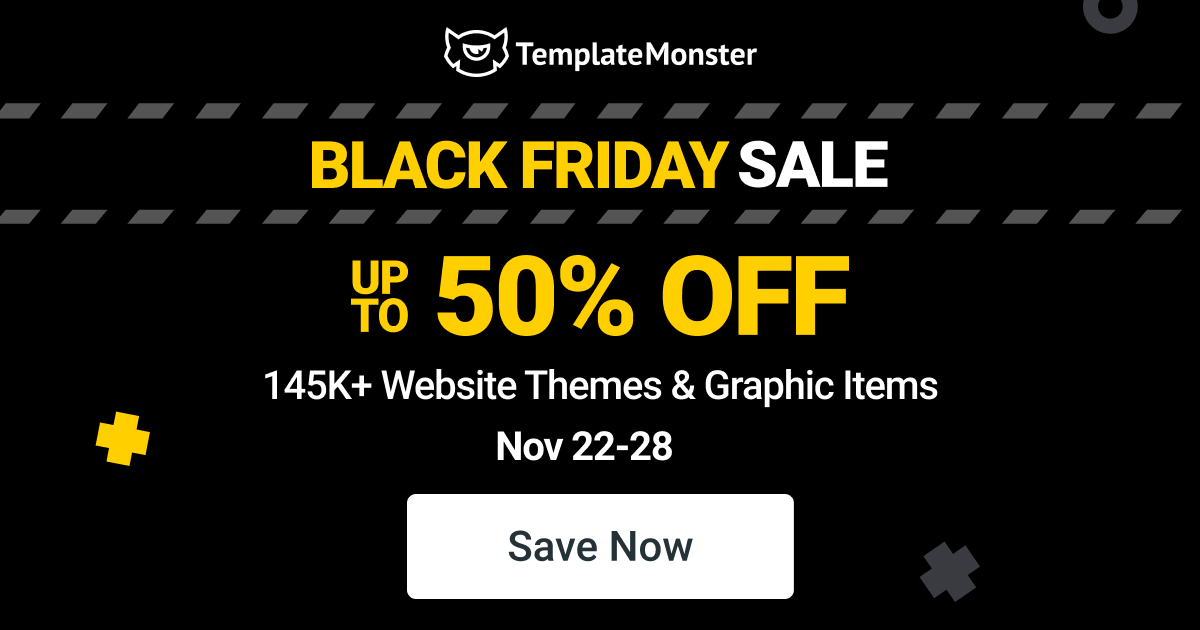 Sale duration: 19nd November – 1th December
Promocode: –
Discount: up to 55% OFF
There is no need to spend countless hours looking for the greatest deals on digital goods; they are here! Pay attention to the fact that you can also purchase any MonsterONE plan at a cheaper price. If you have been dreaming about subscribing to a lifetime plan, it is your chance. Make sure to visit the site from November 19 to December 1 to get the best goods. All of TemplateMonster's Black Friday and Cyber Monday Deals Are Waiting for You!
Discounts from 25th to 28th November:
All-in-One – $ 169 instead of $ 229;
Lifetime – $ 479 instead of $ 749;
Creative yearly – $ 82 instead of $ 93;
Creative monthly – $ 24.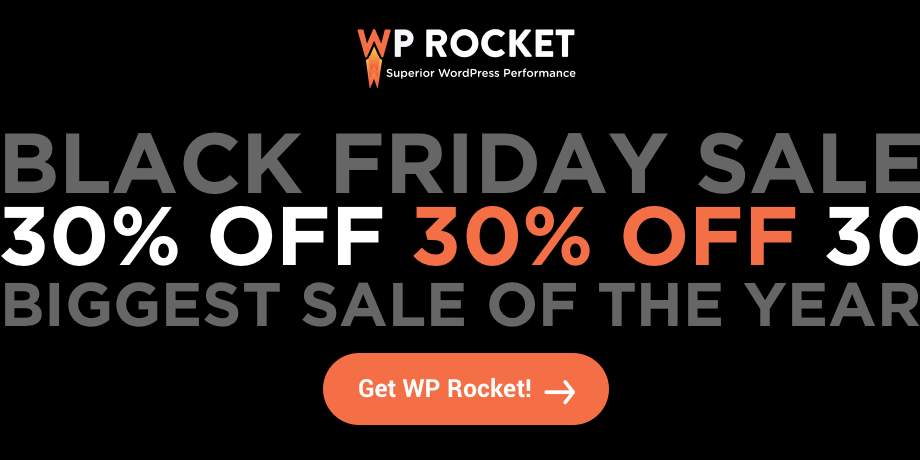 Sale duration: 23nd November – 1th December
Promocode: –
Discount: 30% OFF is valid on new licenses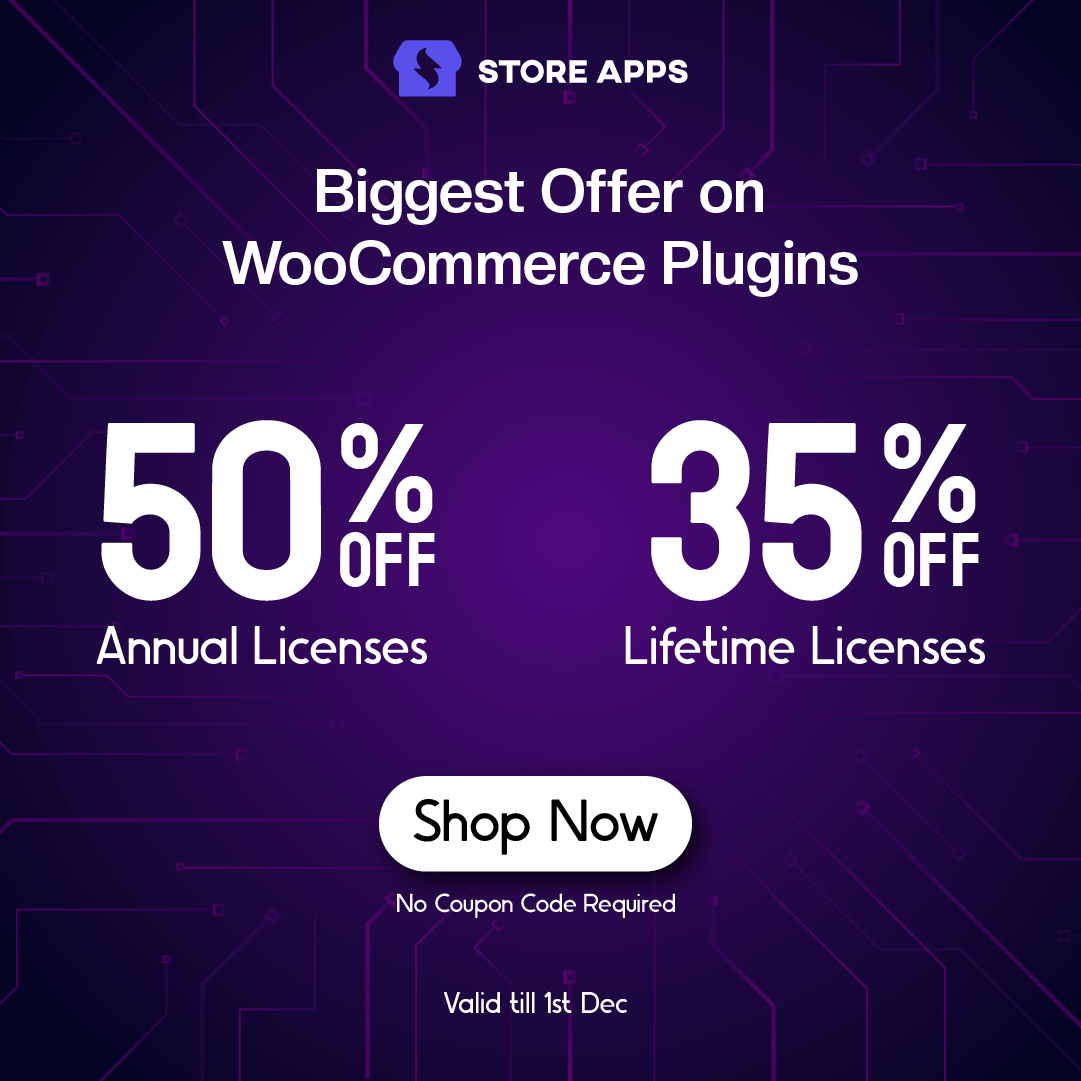 Sale duration: 23nd November – 1th December
Promocode: –
Discount: up to 50% off
StoreApps, the official WooCommerce extensions developers provide enterprise quality plugins for faster store management, quick checkout, sales funnel and offers. 12 years of business, 320K+ happy customers.
Get 50% off on annual licenses (including renewals), 35% off on lifetime licenses sitewide.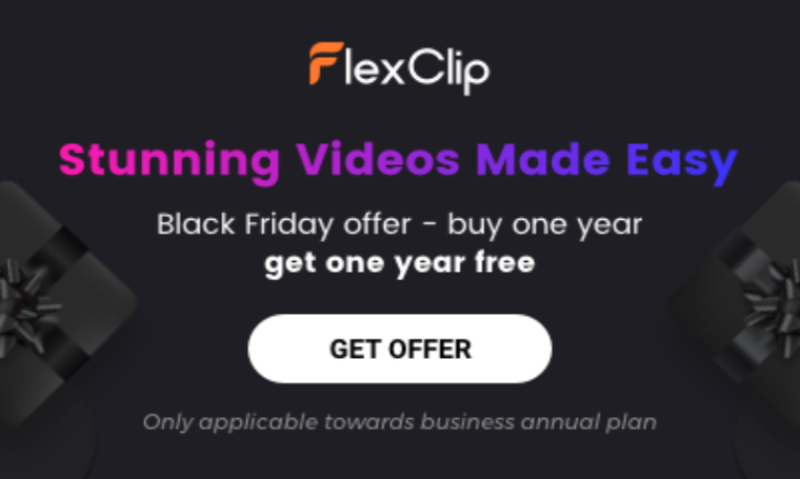 Sale duration: 22nd November – 6th December
Promocode: –
Discount: buy one get one free on business annual plan
FlexClip is an excellent video tool that allows you to create professional-looking videos without learning complex video editing software. With just a few clicks, you can quickly go from shooting your video with your browser to adding music, effects, transitions, and text. Not only do you get a gallery of video footage to play with, but FlexClip is also home to thousands of royalty-free audio clips, stickers, images, and video transition effects that all work together to offer a personalized experience.
With FlexClip 2021 Black Friday deal, you can buy one year and get one year free subscription on its business annual plan. The best valuable offer of the whole year which will save you up to $480 in total.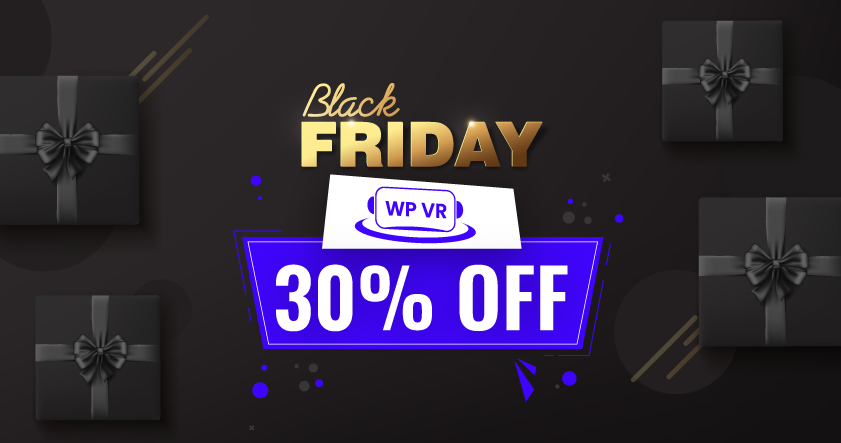 Sale duration: 20th November – 30th December
Promocode: Friday30
Discount: 30% discount on the Annual plans and a 25% discount on the lifetime plans
WPVR is the most popular plugin for showcasing 360-degree panorama images and creating virtual tours on WordPress websites.
Build complete virtual tours for your business by saving 30% this Black Friday.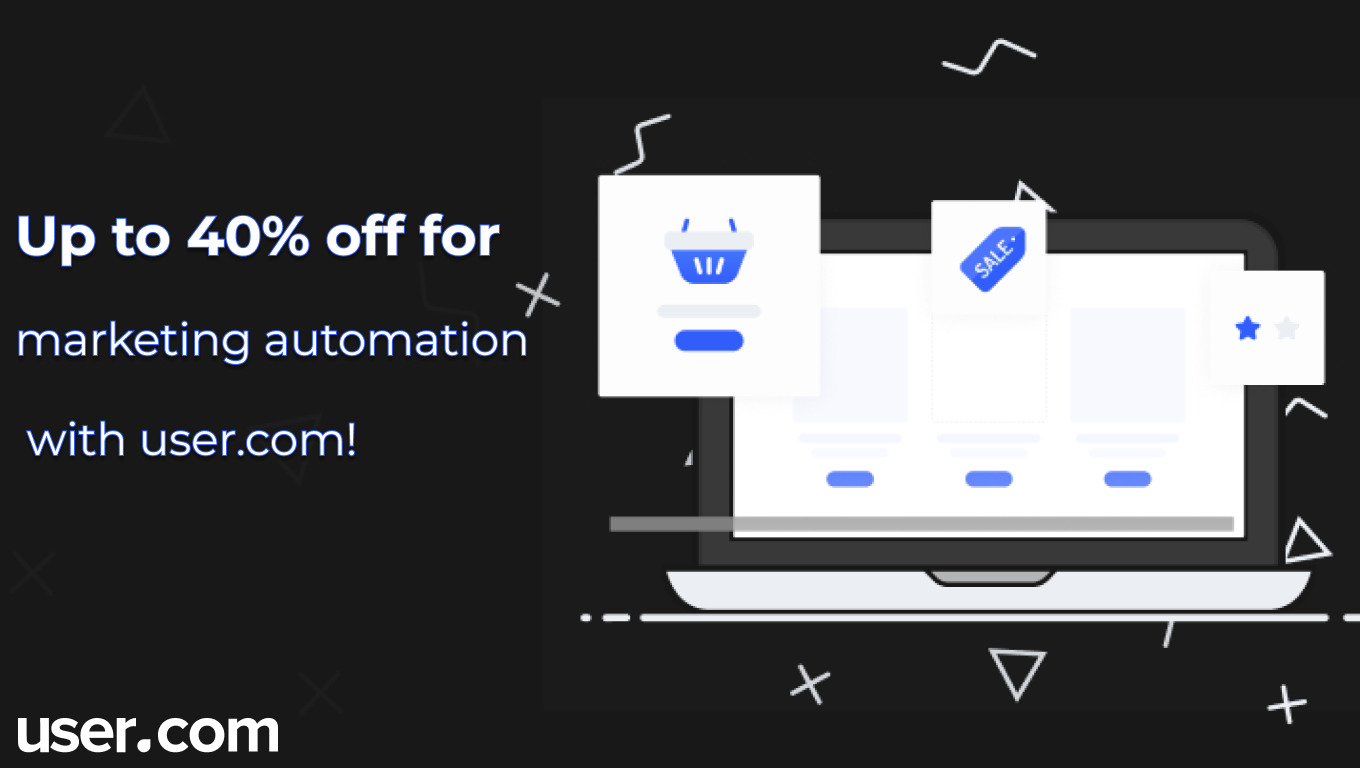 Sale duration: 20th November – 29th November
Promocode: –
Discount: 40% discount on your first annual payment or 25% discount on monthly payments for the first year until the end of November
User.com is a marketing automation and customer data platform containing functional tools to automate not only marketing, but also sales and customer service processes. It enables collecting data about visitors on your website or inside mobile apps and providing them with personalized messages at the right moment using multiple communication channels (e.g. SMS, e-mail, web-push chatbot). It turns an anonymous user into a happy customer, allowing you to understand their needs, increase their commitment, satisfaction and loyalty.

Sale duration: 15th November – 2th December
Promocode: 35bfcm
Discount: 35% off
This year the guys over at Woosuite are offering 35% off their Wholesale Suite which is a robust solution to create a WooCommerce wholesale site whether b2b or b2b and b2c. Their plugins are used by over 80,000 store owners.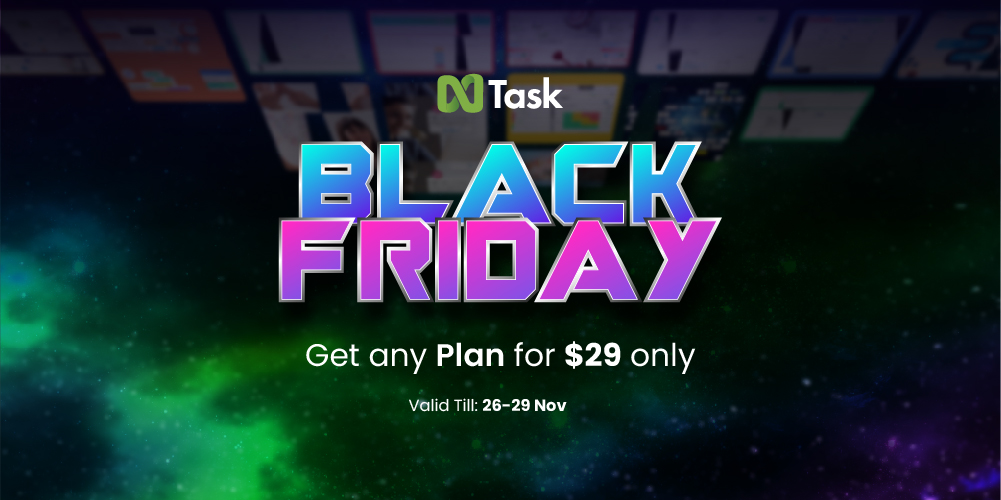 Sale duration: 26th November – 29th November
Promocode: BIG29SALE
Discount: buy Business or Premium Annual plan at flat $29 each
nTask is a cloud-based task management solution that caters to small businesses and individuals. It provides users with tools that enable collaboration with team members, task management, meeting scheduling and more. With nTask, users can assign tasks, generate progress reports, set recurring tasks, share files, attach files to tasks and generate checklists. Gantt Charts help users monitor project schedules. The solution also enables users to plan and monitor budgets for different projects, allot resources, define risks and issues, and monitor team members' time spent on different tasks.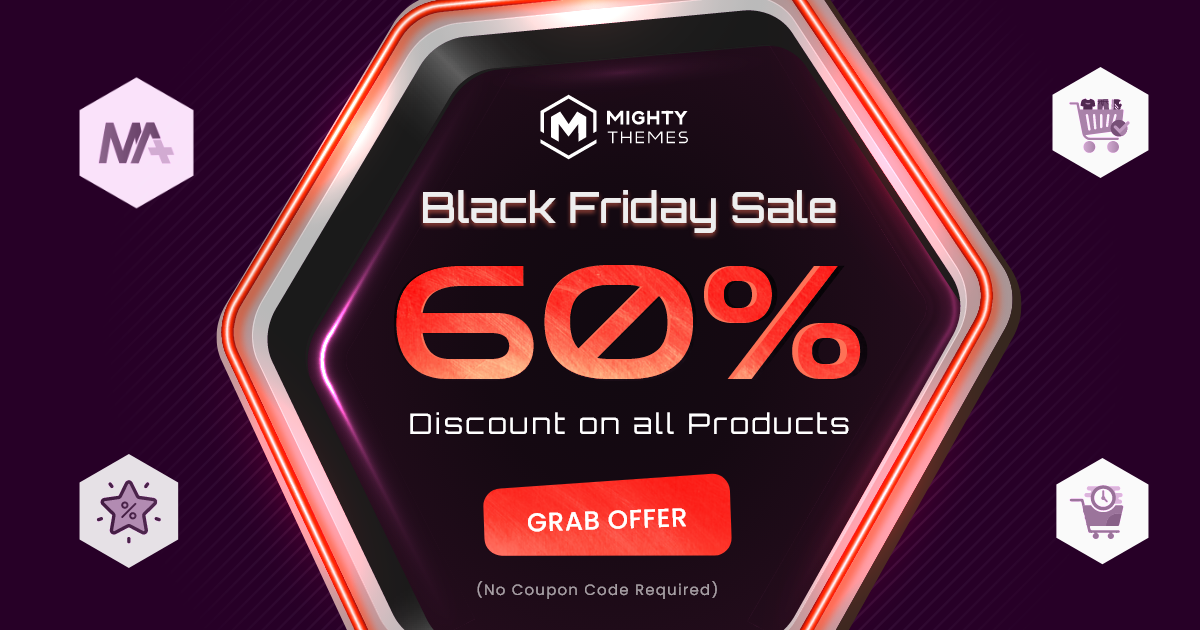 Sale duration: 25th November – 6th December
Promocode: –
Discount: 60% OFF
Get a 60% flat discount on the Mighty Themes plugin. The discount is also applicable on lifetime plans as well. Here are the plugins you should add to your cart this Black Friday.
– Mighty Add-ons – An Elementor plugin that helps you power up Elementor page builder with its 45+ Widgets and Extensions, 200+ ready-to-use blocks, 50+ Readymade template kits.
– Mighty Frequently Bought Together – A WooCommerce plugin that helps you to add product recommendations in order to increase the average order value.
– Mighty WooCommerce Review for Discount – The plugins help you to increase your product reviews and sales by offering discounts in exchange for product reviews.
– Mighty WooCommerce Pre-order – The plugin helps you to sell your out-of-stock products or those products which are not available yet.


Sale duration: 26th November – 29th November
Promocode: –
Discount: get 50% off any plan at Sotrender for the first 6 months
Sotrender is a tool for analyzing paid and organic social media performance.
By providing users with up-to-date, comprehensive reports, they can better understand their audience, improve social media presence and outperform competitors.
Marketers can now also use Sotrender to analyze their Facebook and Instagram ad campaigns. All the metrics, such as CPM, CPC or reach, are visualized in real-time, which makes it easy to track ongoing campaigns. Generating a summarizing report takes literally one minute.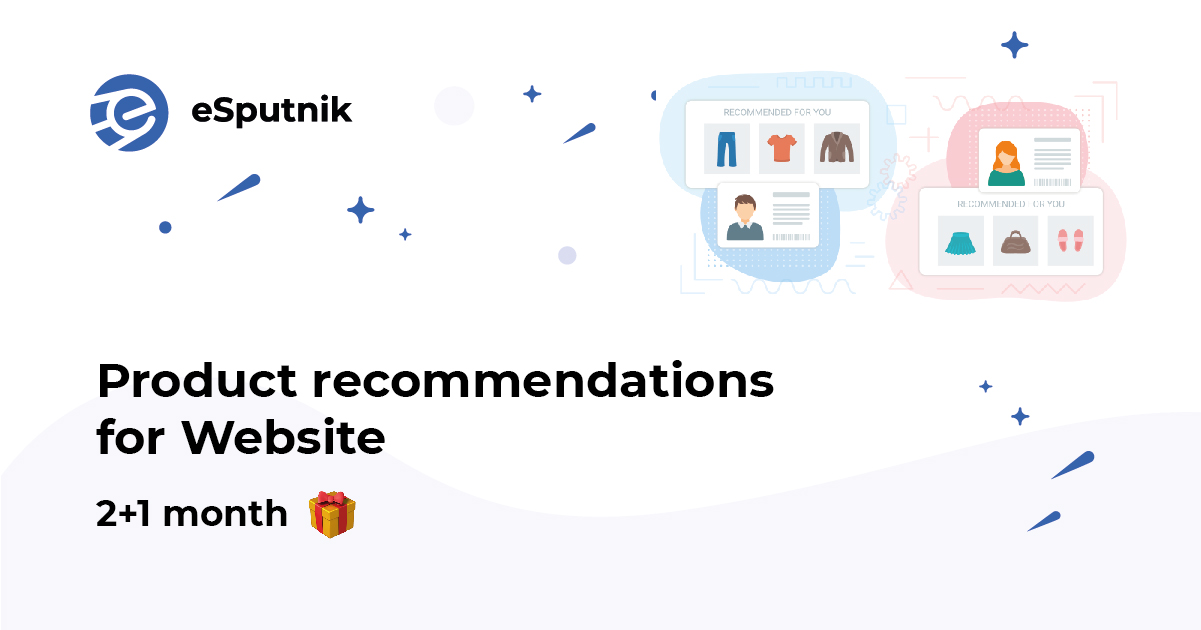 Sale duration: 10th November – 10th December
Promocode: eSputnik friday
Discount: pay for 2 months of using the Product Recommendations functionality and get 1 extra month for free!
Personalized product recommendations are an essential selling tool in ecommerce. Recommendations allow you to increase conversion to purchase by 5-10%, sales of related products by 16%, site turnover by 15%.
Omnichannel CDP eSputnik has collected the most productive algorithms for generating product recommendations and placed them in a convenient system.
The neural network analyzes huge amounts of data. The algorithm will select the products your customers will want to buy. Together with eSputnik, you can integrate recommendations in 1-2 months.


Sale duration: 15h November – 15th December
Promocode: videoform50
Discount: 50% off on the pricing for 12 months
VideoForm helps Sales People To Get More Responses on their Outreach with Personalized Interactive Videos. Sales Teams can now send personalized video emails to prospects with tools they already use, like Gmail, Hubspot, LinkedIn, Outlook etc. New age SDRs are using video pitches to get 62% more opens & 10% more responses in sales outreach. Stop sending boring sales outreach emails. Create a personalized, attention-grabbing video message to show your prospects you care about them.


Sale duration: 26h November – 29th November
Promocode: –
Discount: up to 83% off yearly plans
involve.me is a drag & drop content builder. It comes with 200+ editable templates you can adjust to match your brand perfectly choosing everything from custom fonts to button roundness. Marketers use involve.me to create lead generation quizzes, feedback surveys or sales funnels.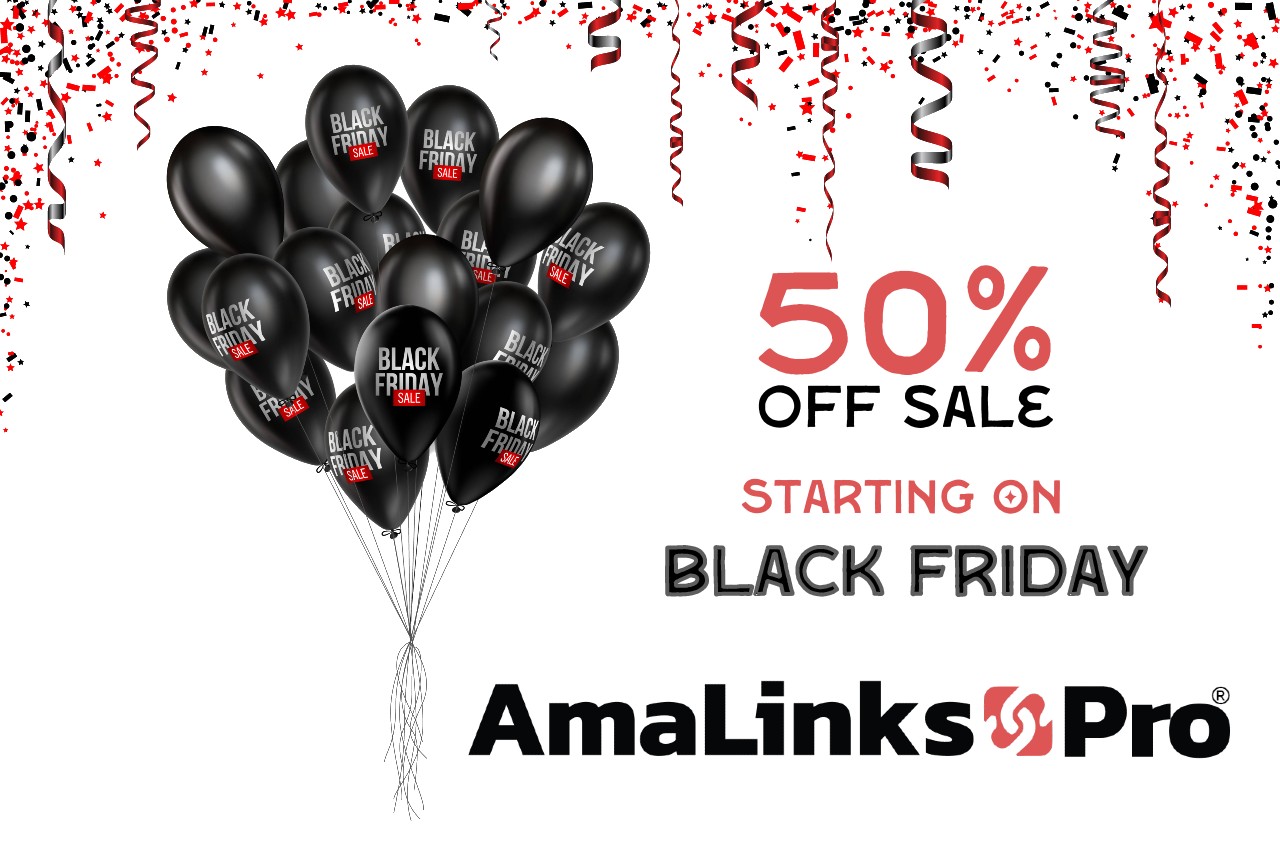 Sale duration: 26th November – 30th November
Promocode: –
Discount: 50% ANY plan
AmaLinks Pro is a premium WordPress plugin for Amazon affiliates. Easily insert high-converting Amazon affiliate links without ever leaving your WordPress dashboard!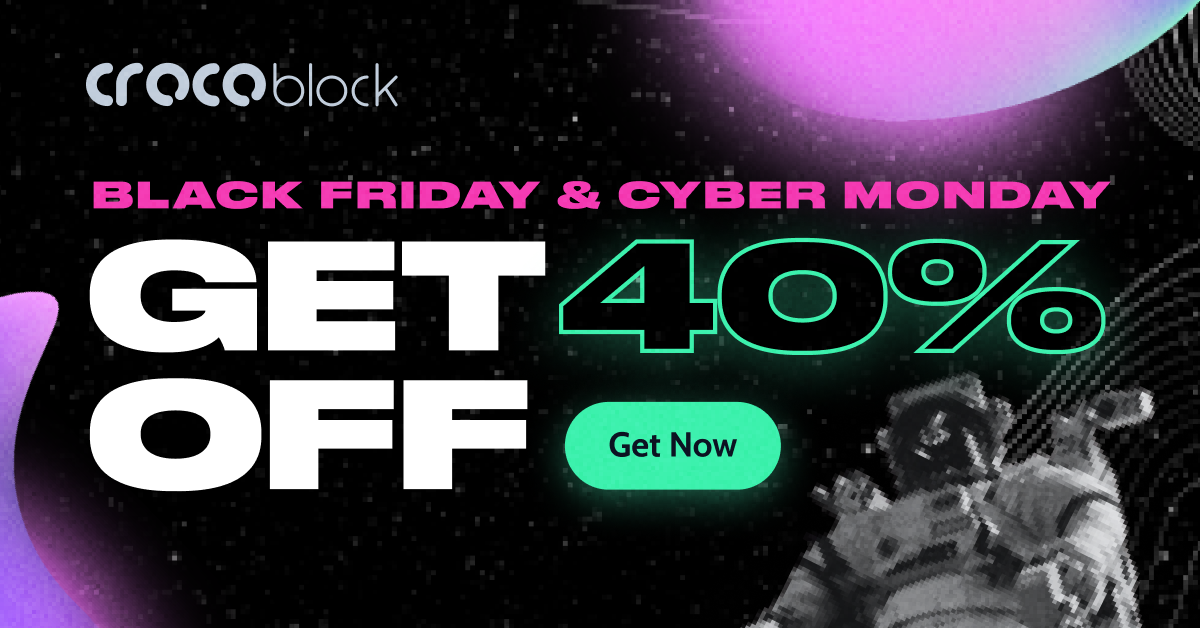 Sale duration: 24th November – 1th December
Promocode: BFCrocoblock2021
Discount: up to 40% (40% off on single plugins, 35% off Yearly subscriptions, 30% off lifetime)
Get up to 40% off on Crocoblock JetPlugins, subscriptions this Black Friday. With Crocoblock subscription, you get 20 JetPlugins, 12 dynamic templates, 47 design templates, and 50 interactive popups.Create dynamic websites easily with Crocoblock.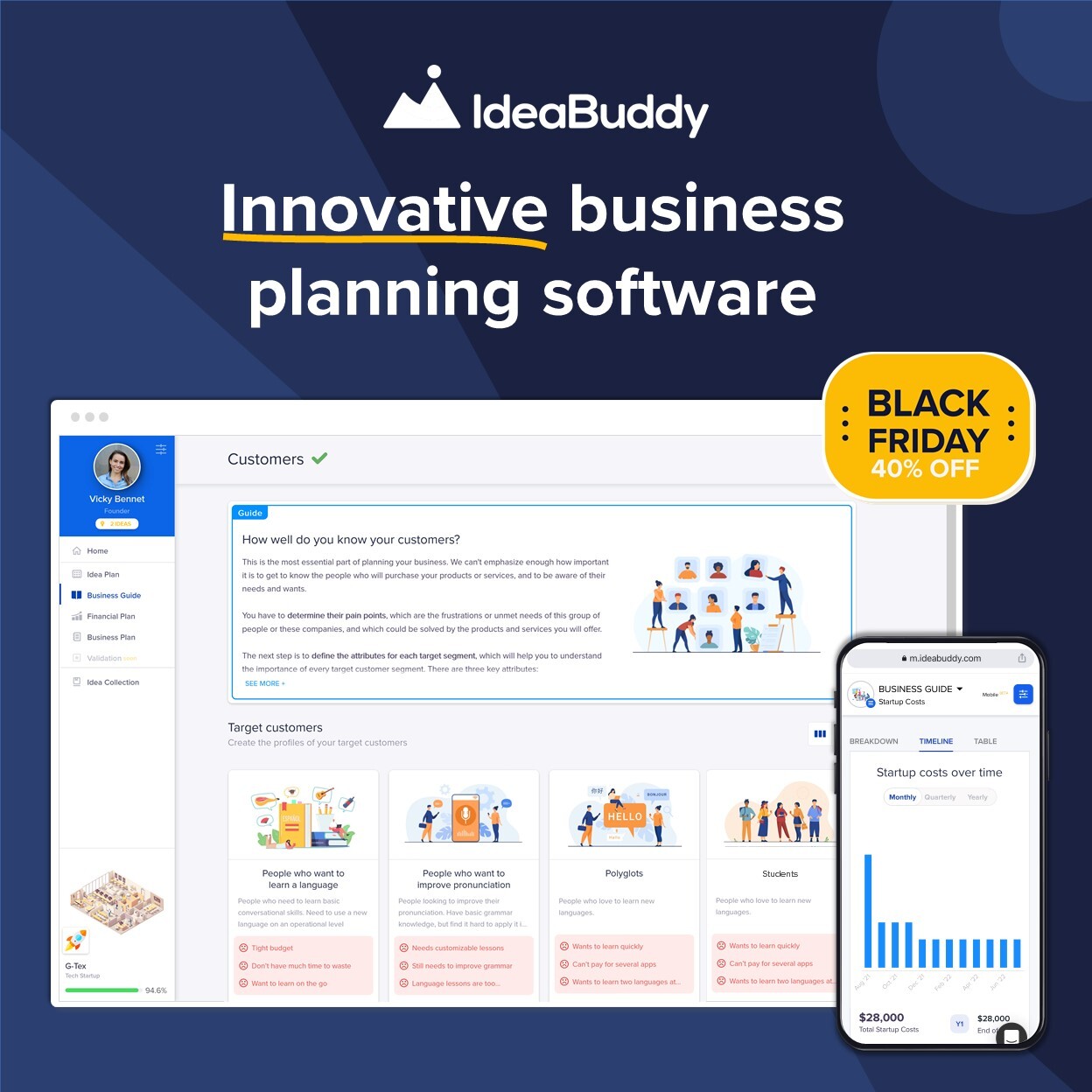 Sale duration: 23th November – 30th November
Promocode: FRIDAY40
Discount: 40%
IdeaBuddy has prepared a great Black Friday offer where you can get an additional 40% discount on lifetime plans.
You need to select a lifetime plan, add a coupon code FRIDAY40 at the checkout, and the deal is yours!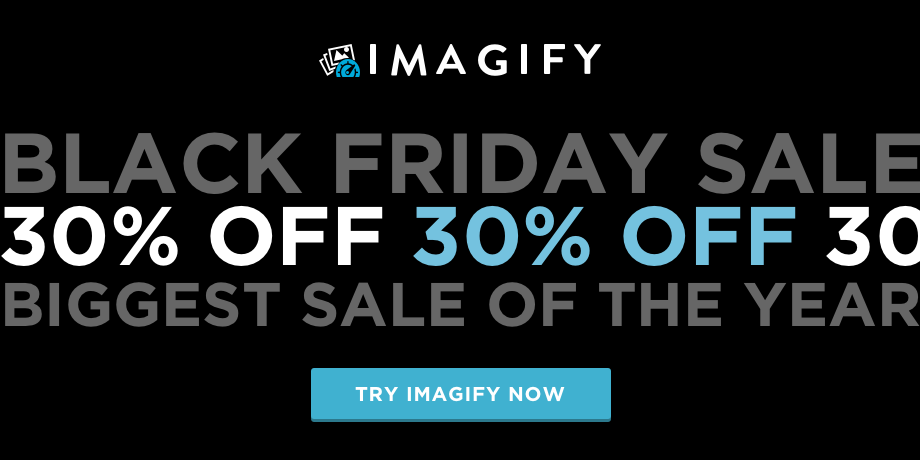 Sale duration: 23th November – 1th December
Promocode: –
Discount: 30% OFF
Get 30% OFF Imagify plans: Growth and Infinite! Imagify is a WordPress plugin that allows you to reduce the weight of the images you want to add to your site. And all this, without any loss of quality. Thanks to Imagify's state-of-the-art image optimization process, you can easily improve the loading time of your site as well as the user experience of your visitors.
Don't hesitate to bookmark this page and share it with your friends so they could save lots of cash on this Black Friday.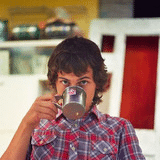 I'm a product and graphic designer with 10-years background. Writing about branding, logo creation and business.