Instagram verifies accounts to ensure that they are correct when people search for celebrities or influencers. Verified accounts are not tribute accounts, fake accounts, or fan accounts.
Instagram wants to verify that people are not attempting to imitate or create fake accounts. You can't impersonate someone if you're a normal person. Instagram sees no reason to verify your identity.
Create your own logo with Turbologo logo maker. It takes less than 5 minutes and no design skills needed.
Go to Logo Maker
This guide will show you how to get verified by Instagram. This guide will show you how to apply to Instagram verification. We'll also give you some tips to help qualify (that's what's hard).
What does Instagram Verification Actually Mean?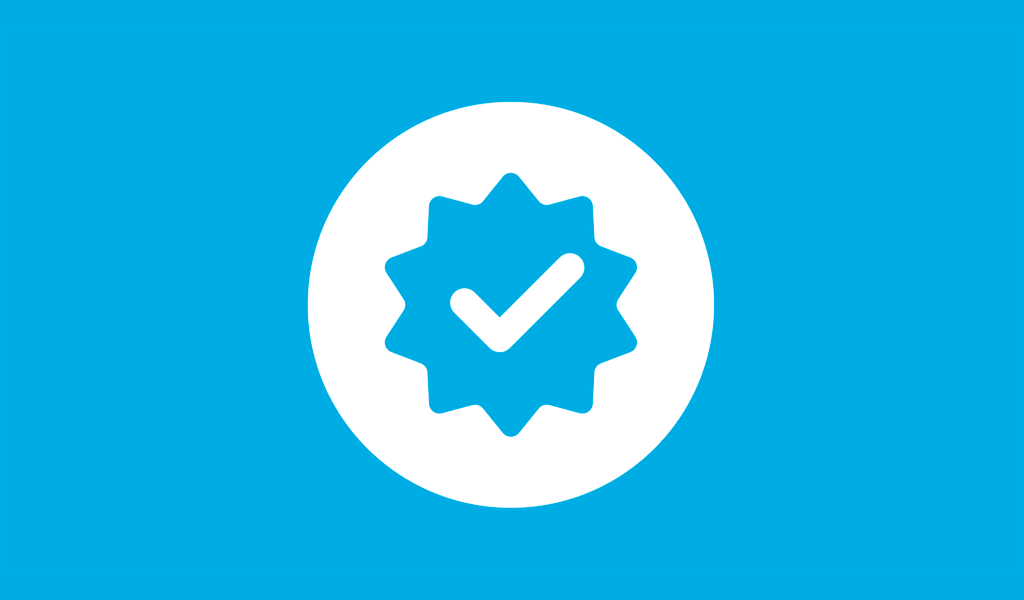 Instagram verification allows you to prove that your Instagram account is authentically associated with a celebrity, public figure or global brand.
There are many verification badges you've likely seen. The little blue checkmarks, which are used for Tinder, Facebook, Twitter and Facebook, are intended to show that the platform has verified the account is trustworthy or that they are as they claim.
These badges help Instagram users know which accounts are real and make it easy to find them. They are easy to spot on profiles and in search results, and convey authority.
Verification badges are a highly sought-after status symbol. They are rare and exclusive, which can lead to higher engagement.
Instagram clarifies that verified accounts, just like business accounts, don't receive special treatment under the Instagram algorithm. Verified accounts are more likely to get engagement than their business accounts. This is because they share great content that resonates well with their audience.
How to get Verified by Instagram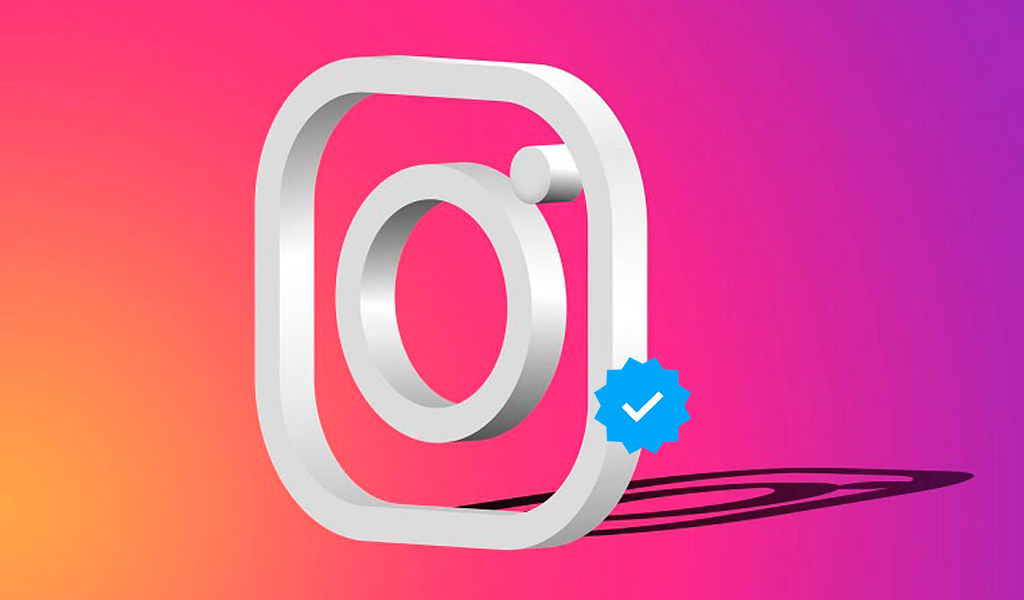 It is very easy to request verification on Instagram. Be sure to log in to the account that you wish to verify before you follow the instructions. If you want the Instagram badge for company accounts, make sure that you are not accidentally logged into your personal account.
How to Request Verification on Instagram
1. Tap the icon in the bottom-right corner to access your Instagram account.
2. Tap on the menu icon (

) in the top-right corner of your profile.
3. Select the settings icon (

) that appears at the bottom-right of your screen, then select Account from the settings menu.
4. Scroll down to the account settings and tap Request verification.
5. The form will display with your account name already filled in. Add your full name. For businesses, the full name for the person who manages your Instagram account will suffice.
6. Next, click on Choose File to attach a picture of your ID. A driver's license, passport, or national ID card can be used for a person. You can use any type of official documents, such as a tax filing or article of incorporation.
7. You can either open your camera to take a clear, sharp photo of your ID with your camera or you can upload an image from the phone of your ID.
8. To submit your verification request, tap the Send button at bottom of the screen.
Specific requirements from Instagram's Terms and Conditions of Use and Community Guidelines
Instagram has four requirements to verify an account:
Authentic: Your account must be authentic.
Unique: The account must reflect the unique presence of the individual or business it represents. One account per business or person can be verified. Language-specific accounts are not allowed to be verified. Instagram does not verify accounts of general interest (example: @puppymemes).
Completion: Your account must have a bio and a profile photo. You cannot include links to other social media sites in your profile.
Important: Your account must be associated with a well-known and highly searched person, brand, entity, or individual. Instagram does not review promotional or paid content.
Instagram emphasizes that even though it owns the platform, it uses separate processes to determine who should be able to have an Instagram verified symbol. There are two different types of followers: Instagram and Facebook. One person may be a celebrity on one network, but not the other.
Instagram summarizes its policy in the following statement. "Currently, verified badges are only given to Instagram accounts with a high probability of being impersonated." If someone can easily find your Instagram account, Instagram will not verify it.
Although Instagram doesn't consider the verification tick to have status symbols, many users do see it. It is proudly displayed by Instagrammers who own it, while those without it feel like Instagram has taken away their "authenticity power".
What now? Are you verified?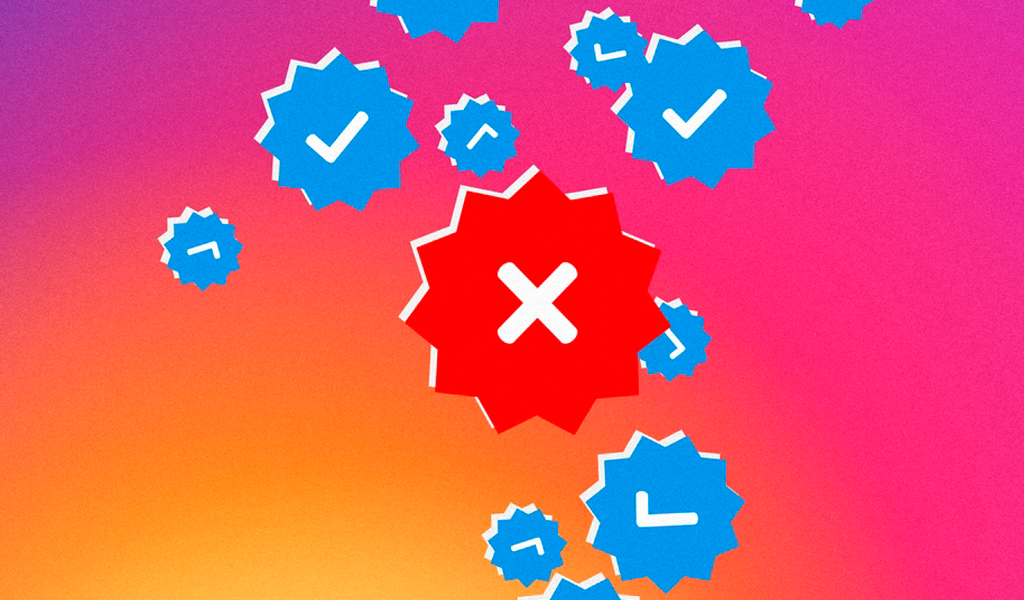 You are not yet a verified Instagram celebrity. Your request will now be sent to individual moderators from IG, who will review your account to decide whether or not you are approved for an Instagram badge.
It could take several weeks for the response to arrive so don't be discouraged if it takes a while.
After the Instagram authorities have made their decision you will receive an email informing you if you are Instagram verified.
Don't despair if your request is denied! After 30 days, you can submit another request.
What can you do to Help Yourself get Verified on Instagram?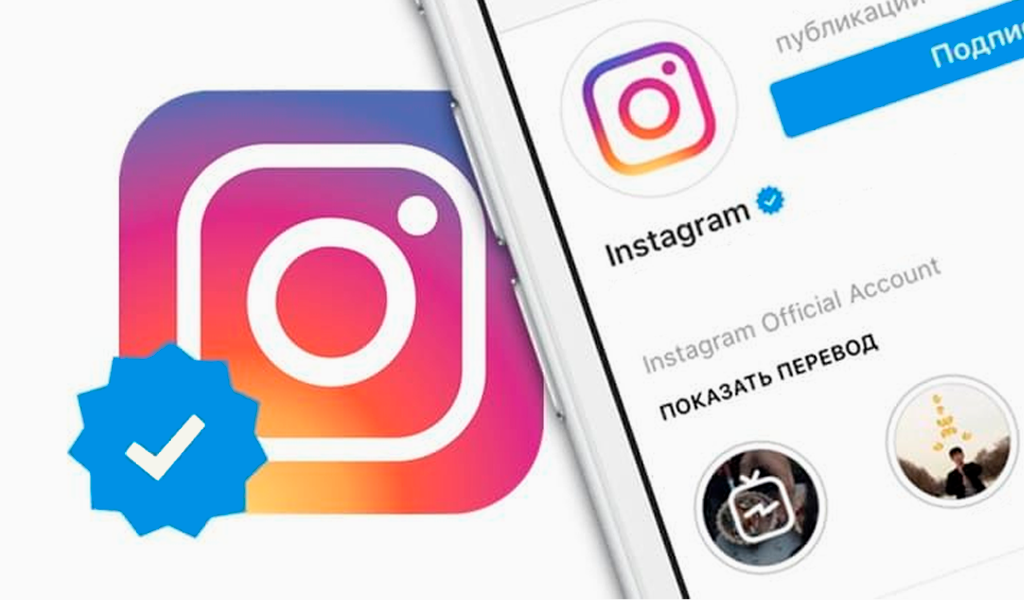 You can have that little tick next to your name by becoming a "public figure", celebrity, or global brand. You need to be an influencer.
However, there is evidence that this must be done on another platform than Instagram. This is logical. People will find you easily if you have many Instagram followers. They won't be confused if your account is yours (unless you share it with another influencer).
Before you start using the Instagram suggestions, you should first use them to build influencer status on another social network. You may not be verified if you grow your Instagram following too quickly.
Engage your followers and build your followings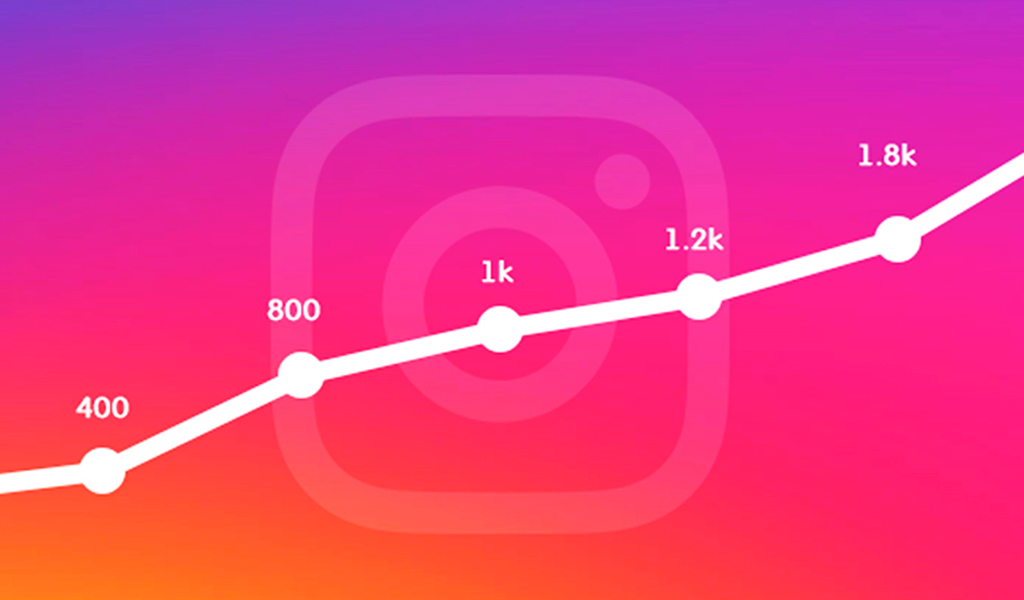 Being an influencer online is key to becoming famous. You need to have many people following you. But, it is more important to have followers who interact with you and respond to your status updates and posts. To increase your followers, there is no need to have irrelevant followers.
It is essential to identify your niche. Although it may seem like you will gain more followers if you appeal to everyone, this is unlikely to increase engagement. This is where the old saying "Jack of all trades and master of none" applies. It is important to gain recognition for your expertise in the area you are interested in.
For instance, Zoe Sugg first built her online reputation with her personal beauty and lifestyle blog – Zoella. Her social media journey began with a YouTube channel where she gained a reputation for being a beauty and fashion guru. This channel has over 12 million subscribers.
After building her YouTube reputation, Zoe was able to make a successful move to Instagram. Her following on YouTube has grown to a large extent. To avoid confusion, Zoe's Instagram account was verified by Instagram because other people have created Instagram accounts with similar names.
Engagements must be meaningful. It is not a good idea to make a bunch of "Nice picture" comments on other people's images/posts. These meaningless comments will not help you to be a thought leader.
To make yourself more visible, use popular hashtags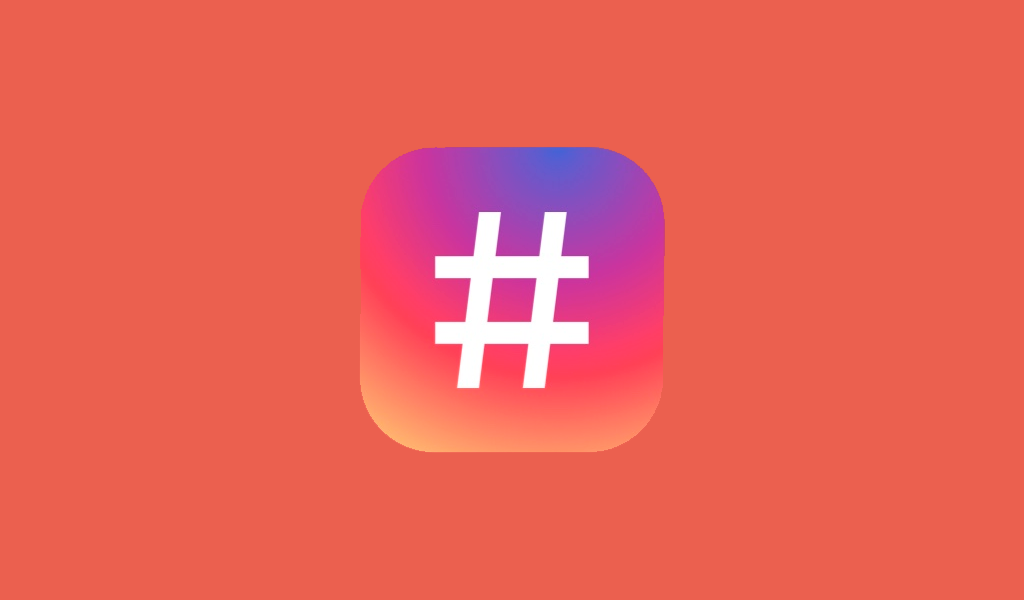 Popular hashtags are a way to make your posts more visible. Popular hashtags are suggested by both Instagram and Twitter. You can also use independent apps like Hashtagify and TagBlender to help you with your ideas.
Facebook and Instagram have reduced the amount of data they provide due to the Cambridge Analytica scandal. You can still find general trends in popular hashtags. Similar to the previous example, you can still find information on Twitter if your goal is to establish an influencer reputation.
Shortstack lists 158 popular hashtags for Instagram marketing, Instagram contests/promotions, restaurants, boutiques/retailers, and musicians. These include the 100 most popular hashtags. These are the ten most popular hashtags on Instagram.
#love, #instagood #photooftheday #tbt #beautiful #cute #me, #happy #fashion, #followme
Use hashtags that are relevant for your niche are crucial. If you post content that is not relevant to your niche or followers, you will never be accepted as an influential blogger.
A hashtag is a common way to promote your brand and encourage followers to use it.
Cross promote your social media accounts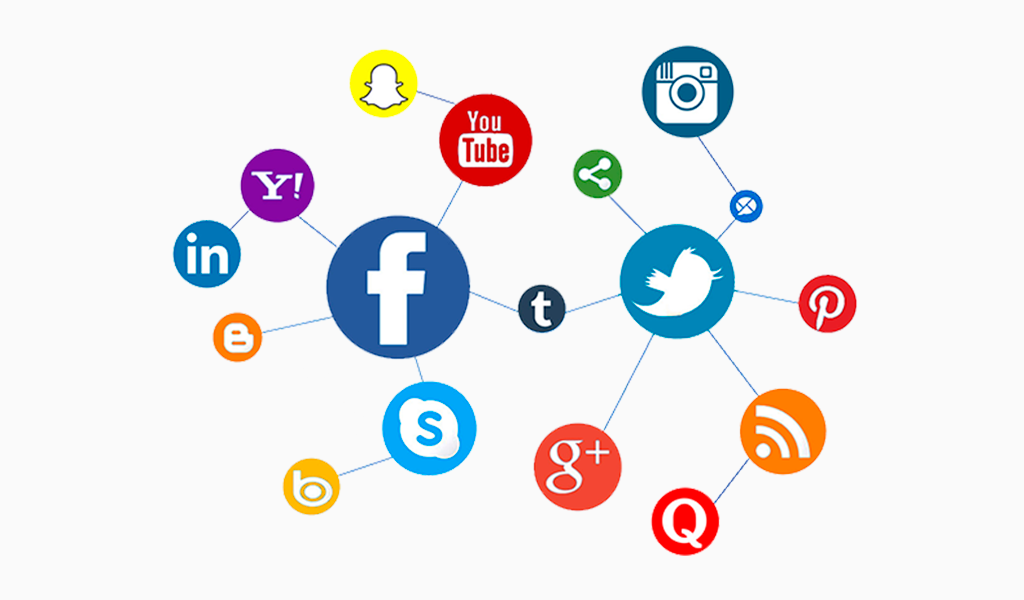 Promoting all your social networks accounts is one way to grow your Instagram following. Your Instagram followers might choose to follow you via YouTube, or your Twitter followers might sign up for your Facebook page. You may also be able to invite your Facebook friends to join you on Instagram.
You can establish popularity across multiple sites and you will be seen as an internet celebrity. This makes it more likely that you are worthy of Instagram verification.
Your entire online presence should be a single platform for your brand or you. Your blog, YouTube channel, and all your social media accounts should be linked seamlessly. They are your online representation. You need to have a diverse online presence if you want to become an influencer. You should not limit your online presence to Instagram.
Personalize your posts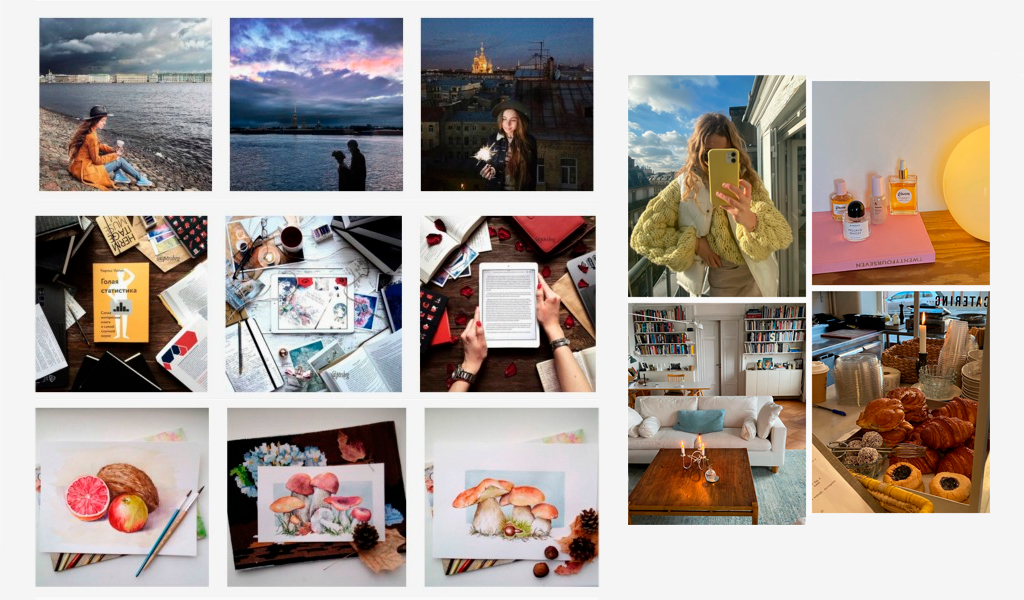 Instagram only verifies certain accounts to ensure that they belong to celebrities or public figures. You must ensure that your account is unique from any other accounts using your name or similar.
If you run a cold, impersonal bank account, it is not worth having people follow you. If you don't offer them anything better, they might just support a generic copycat.
Your posts should be personal. You don't add value if you only post photos of buildings and landscapes. You aren't even influential. You can't present yourself as a fashion blogger if you only post pictures of clothes. It is better to post photos of models wearing the outfit or people in it.
Zoe Sugg wouldn't have achieved her success (or the Instagram verification tick). If she had limited her posts to pictures of different lipstick shades in their tubes, she would not have been able to gain her fame.
Post at the best times for your target social network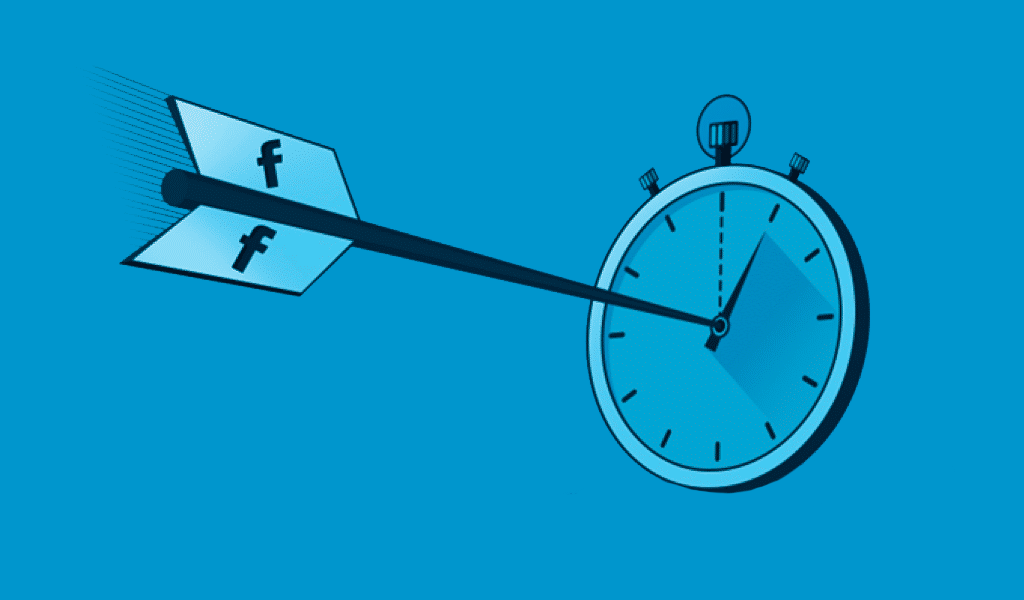 You want to encourage maximum engagement by allowing as many people as possible to see your posts. This means that you should post when your followers are most active on social media.
You will need to compete with other posters at these times. However, if you can show that you are an influential person, you should be capable of standing out from the lower-quality posters.
You can only get verified on Instagram if you have a following on other platforms. Follow the best practices on the first platform you target.
CoSchedule has looked at this in detail, and they have analyzed 25 studies to find the best times to post on social media. We have published their recommendations for B2C companies here. For the best posting times, if you're a B2B company, or are in the media, software, healthcare, or higher education sector, we recommend you refer to the original CoSchedule Article.
These are their suggestions for optimal posting times for B2C companies on each social media network:
Facebook
Best Times: 9 a.m. to 10 a.m., 12 p.m. – 1 p.m., and 4 – 5 p.m.
The Best Days are Thursday, Friday and Saturday. Sunday is the best day.
Twitter
Best Times: 8-10 am, Noon-7 pm, 9 pm-9 pm
Saturday and Sunday are the best days
LinkedIn
Noon is the best time
Best Day: Wednesday
CoSchedule doesn't list statistics for YouTube because YouTube does NOT rely on a disappearing stream like other networks.
Once you have established yourself as a brand and are ready for Instagram to take off, CoSchedule offers the following suggestions: When is the best time to upload your Instagram photos and videos?
Instagram
Best Times: 8 a.m., 1 p.m., and 9 p.m.
Friday is the best day
Be newsworthy
To be verified on Instagram, you must be "somebody". It's not enough to have a lot of followers. Make sure you are doing things that multiple news outlets report on.
If you have anything newsworthy, consider releasing a press statement. Reach out to local news agencies if you have done anything in your area.
As we all know, bad press coverage is now forever online. Good news is also available online, so make sure you take advantage of it whenever possible.
Remember, however, that Instagram does not accept paid or promotional content. Your news reports should be authentic and organic. However, you can use press releases as a guide.
Avoid bad social practices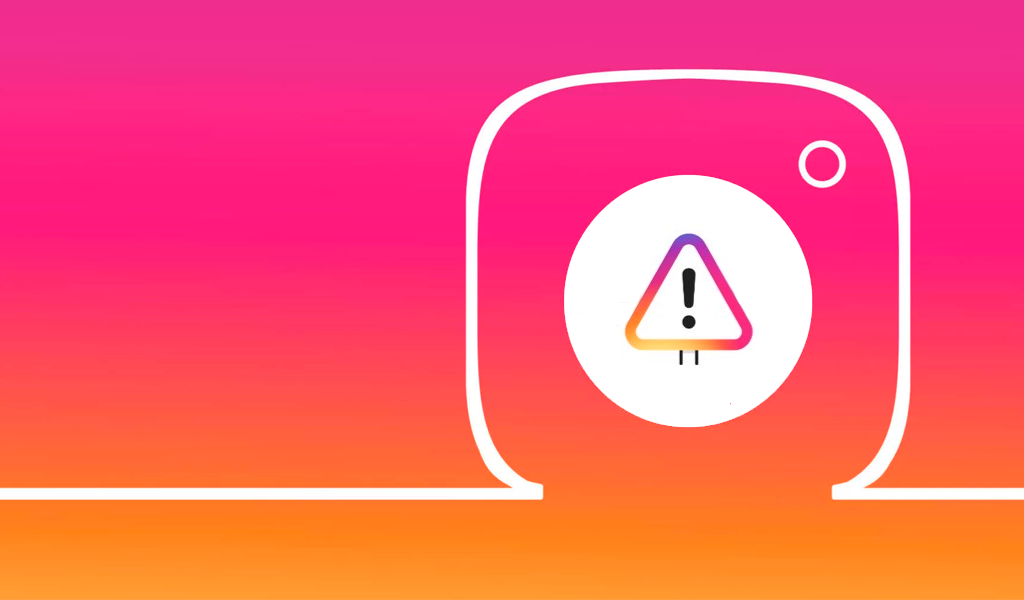 Instagram, like Google and Facebook, is adept at detecting any attempts to cheat its system. As you try to establish enough influencer status to earn the desired verification tick, it is important to not take shortcuts.
Never pay for followers. Instagram will likely spot it. It will result in you having an "unbalanced account", i.e. a large following with very little engagement. If you purchase followers, they will not be interested in you and will not see your posts. They will also never engage with you meaningfully.
Spammy comments are not allowed. Instagram and its users won't consider you an influencer if you post pointless comments about "nice pictures", which are not any different to those made by automated bots.
Make sure your posts comply with Instagram's community guidelines. Instagram will not allow you to post pictures of nudes or drug paraphernalia.
If you use Instagram in the way that they want and build your influencer reputation elsewhere first, then you might be able to open your account and find that Instagram has given you the verification tick.
Although it is difficult to be verified on Instagram, it is possible.

Blog editor and content marketing specialist at Turbologo. Writing about Marketing and design. Victoria's articles contain useful tips on how to build a brand and promote it online.