Unilever's logo is characterized by a large blue "U" which stands for the company's initial. Each icon represents a unique connection to the business.
Create your own logo with Turbologo logo maker. It takes less than 5 minutes and no design skills needed.
Go to Logo Maker
Unilever logo history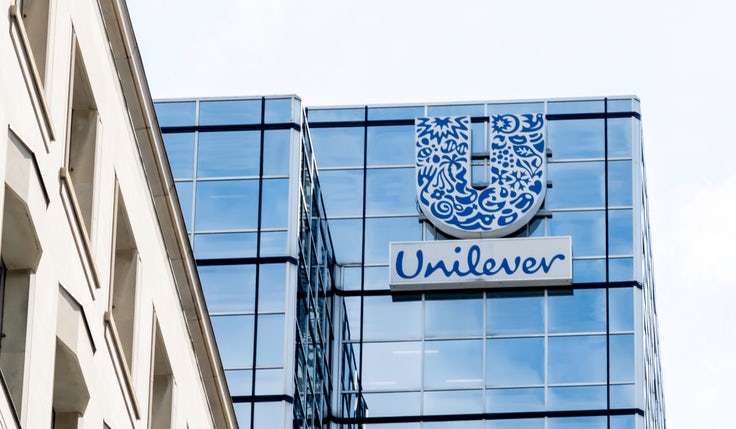 Unilever, a multinational consumer goods corporation, is headquartered in the United Kingdom. It was created by the merger between Margarine Unie, a Dutch food manufacturer, and Lever Brothers, a British soap manufacturer. The latter remains as a subsidiary for household products of the new company on September 9, 1929.
It produces food and drink products, as well as beauty and personal care products and home care products. It has brands in almost 200 countries around the globe, making it one of the largest consumer goods companies. Procter & Gamble and Nestle are also food manufacturers.
Logo Meaning
The logo of the brand, which is a U-shaped shape, was created to symbolize its "vitality mission".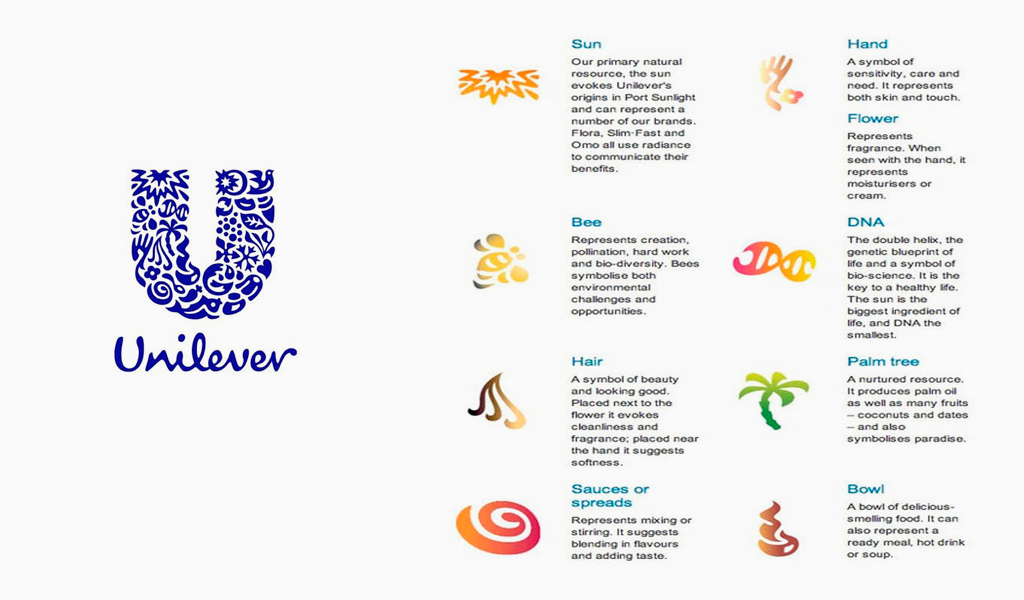 Zoom in on the logo to see 25 symbols. Each symbol represents a sub-brand or corporate value.
"The logo consists of twenty five icons intricately woven together to form a U, replacing the old logo that had been used since 1970. Working with creative director Lee Coomber, we used a fluid creative process whereby we thought about how and what Unilever does, whilst drawing icons and the U simultaneously."

Miles Newlyn
It contains the double helix of DNA that is a symbol of bioscience, a bee that symbolizes hard work and biodiversity, a strand that represents beauty, and a spoon that symbolizes nutrition. There are 20 other meaningful symbols.
Unilever logo Evolution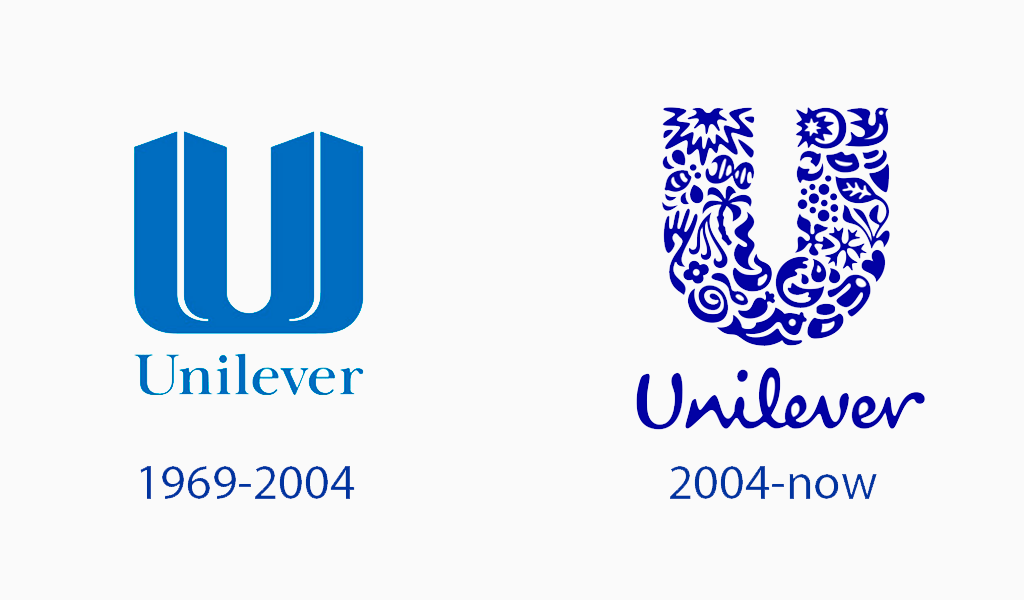 Although Unilever's history dates back to 1929, the company's first logo was designed in 1969. It was redesigned only once in 2004, however. This consistency is remarkable for such a large company and speaks volumes about its stability, fundamental approach, quality-centrism, and reliability.
1969-2004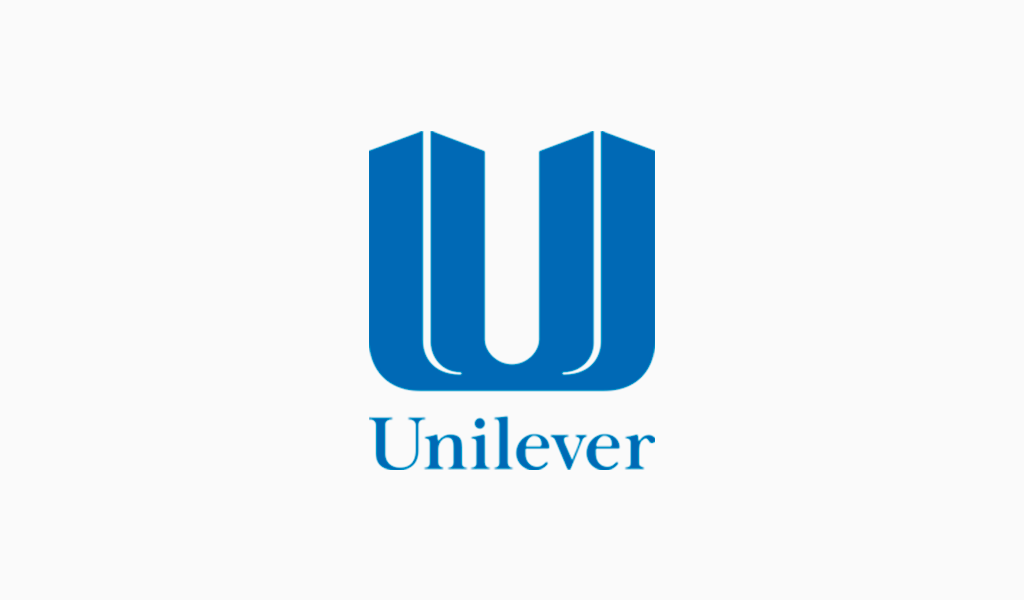 In 1969, the very first Unilever logo was created. It featured a cheerful and pleasant blue-white color scheme. This palette looked bright, friendly, and fresh. It consisted of both a bold, eye-catching emblem and a traditional logotype that was placed underneath it. The emblem featured a stylized letter U, which had the edges of its vertical lines triangular and looked like arrows. The "U" vertical bars looked elegant and powerful like two towers.
The logotype was created in the title case, a slim and slightly extended serif font typeface. This added stability and confidence to the image.
2004-Today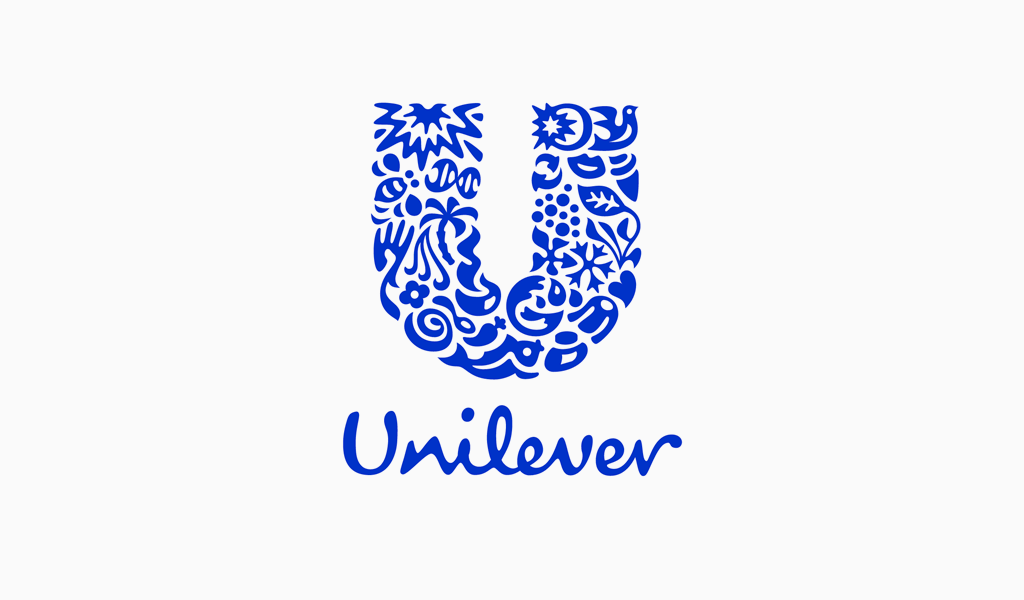 Wolff Olins was responsible for the redesign of Unilever's identity in 2004. Only one thing remained was the structure, which had an expanded "U" above its wordmark. All other elements were redrawn. The first was that the color palette was expanded and the blue got a darker, brighter shade. The "U" was given rounded contours, and 25 small images were added to its body, which symbolizes all the locations the company operates.
Unilever logo font
Finally, the logotype. The logotype was completely redesigned and is now in handwritten cursive. It has smooth, rounded lines that look modern but are friendly.
Examples of logos with a computer from Turbologo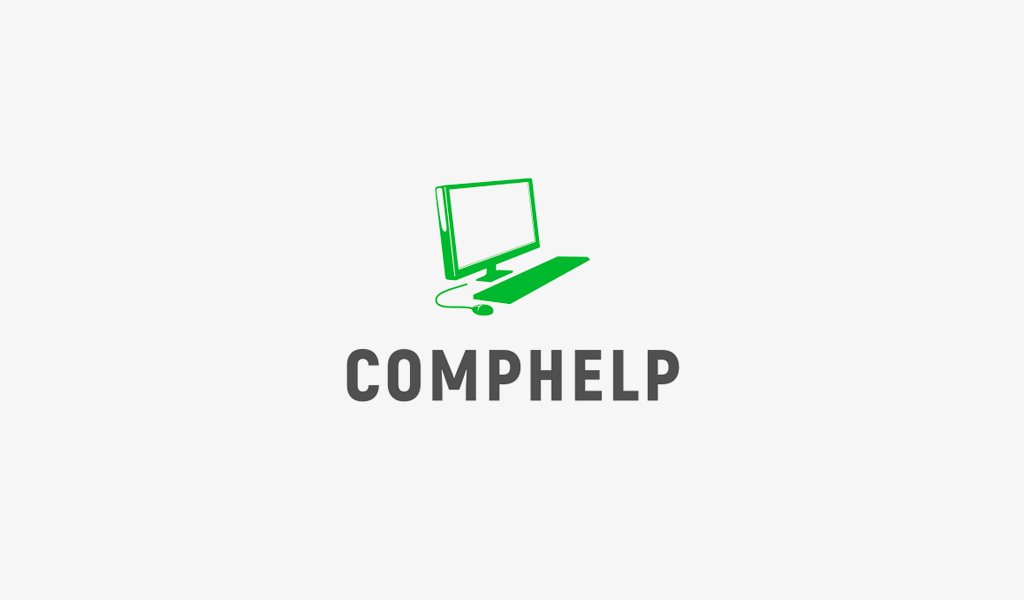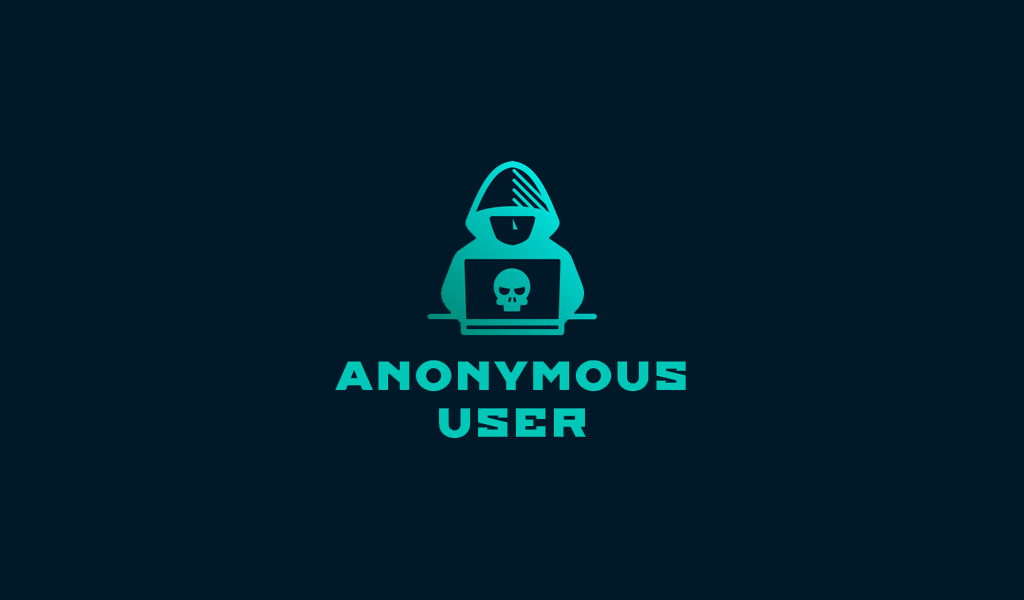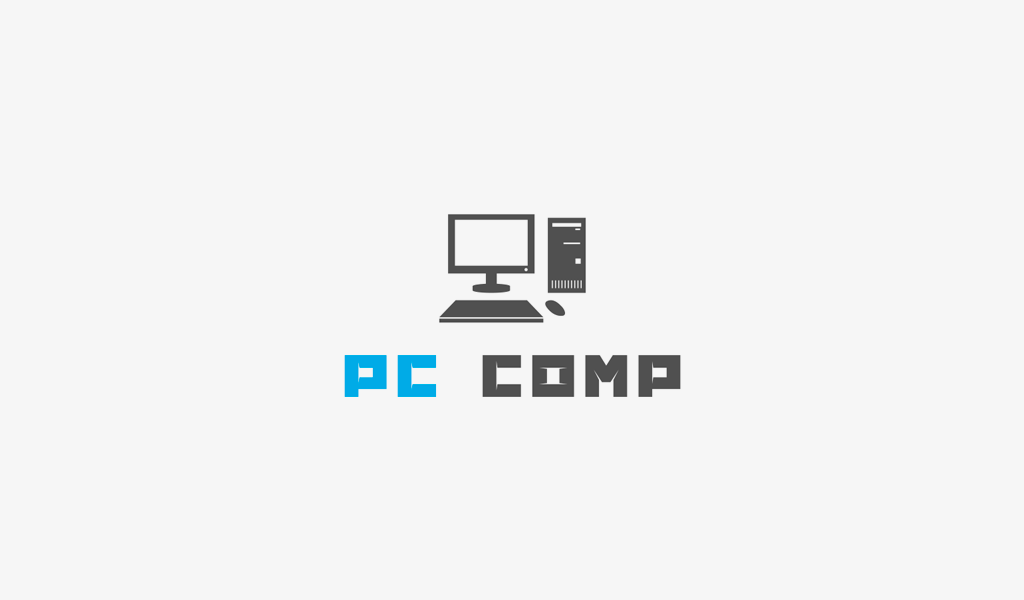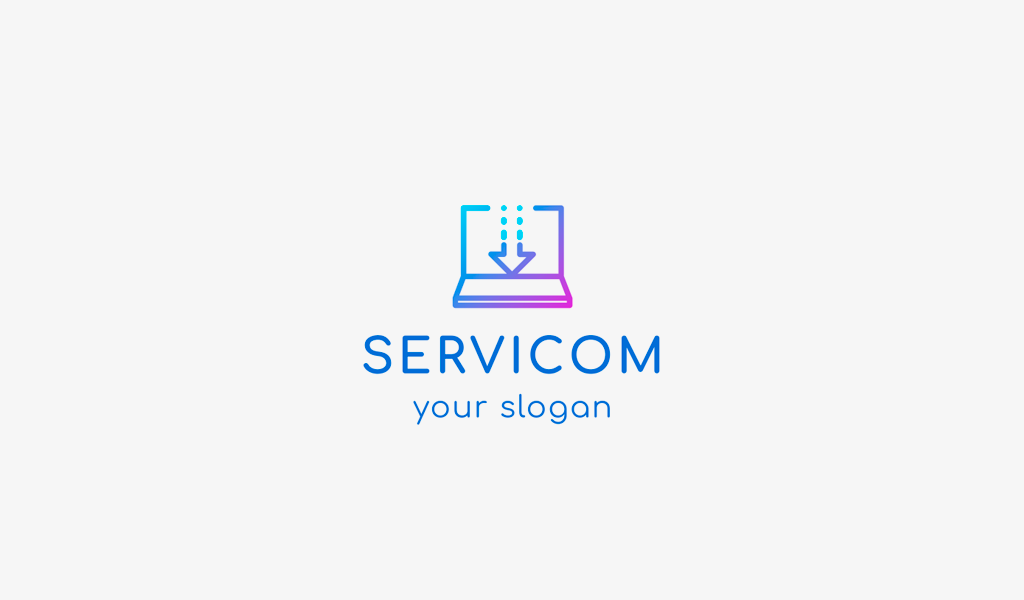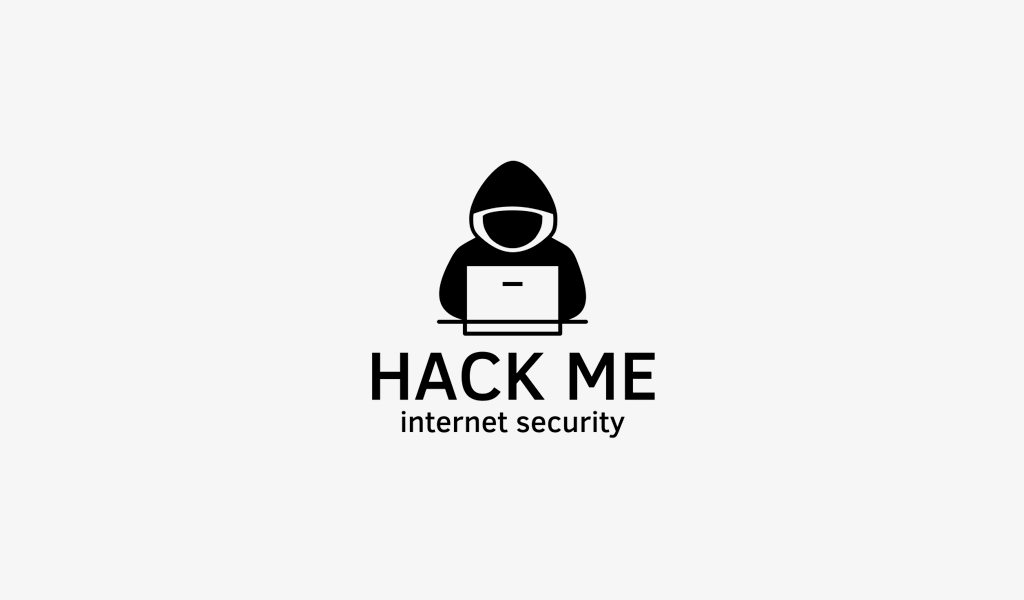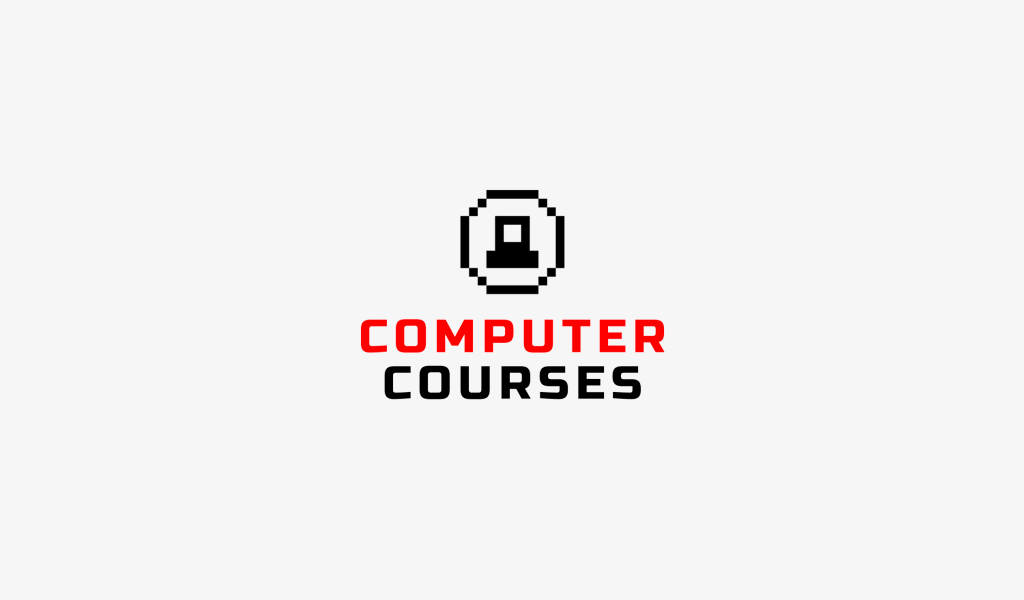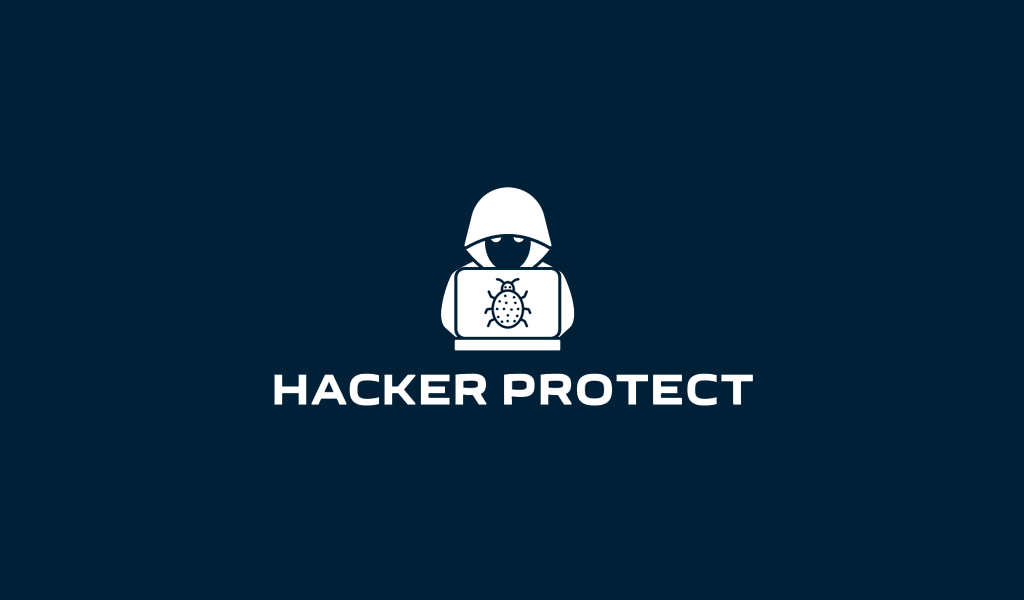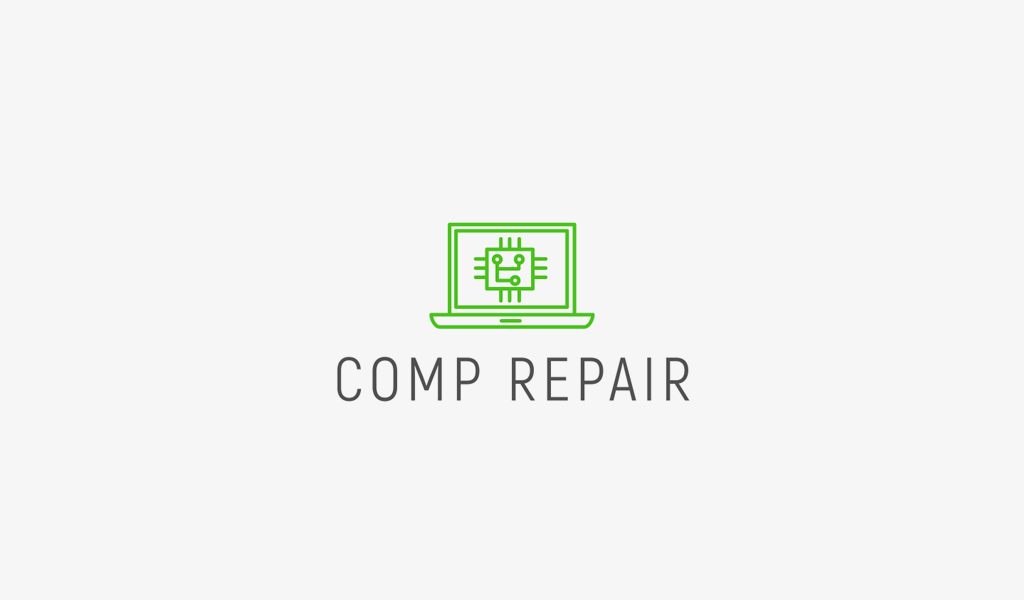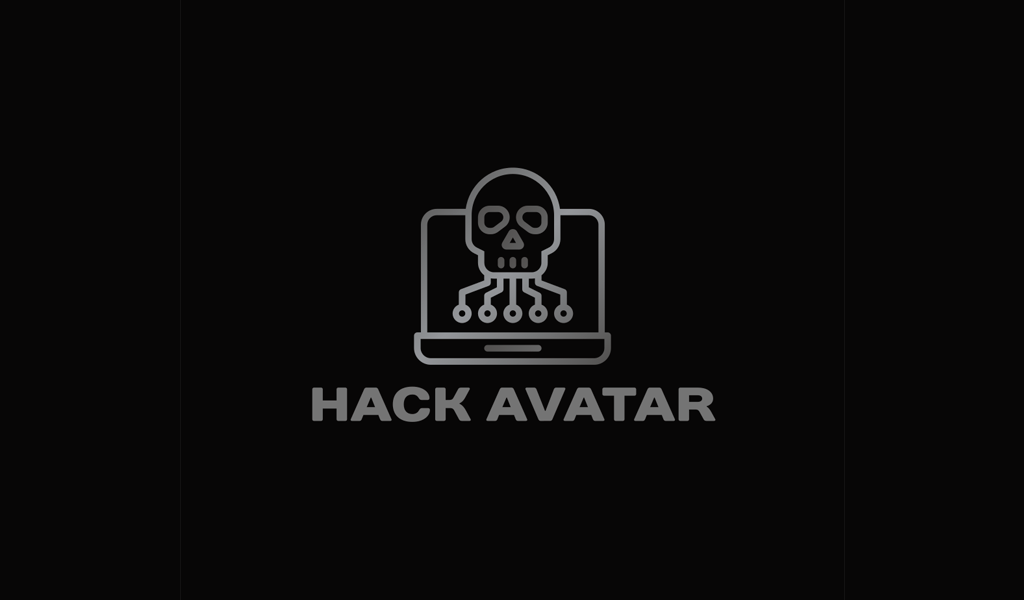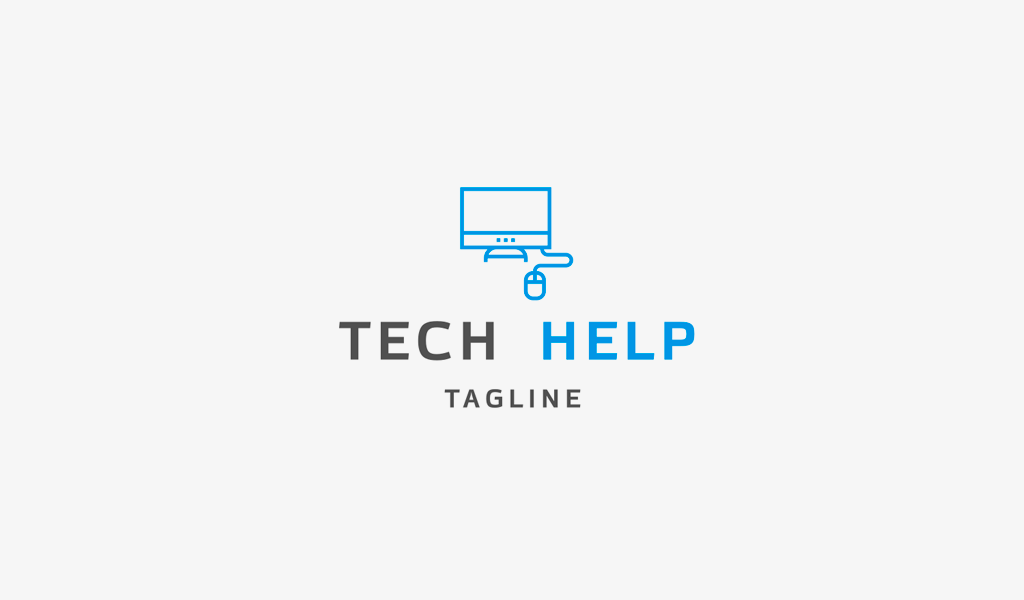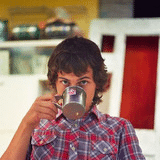 I'm a product and graphic designer with 10-years background. Writing about branding, logo creation and business.