Are you ready to design a logo for your company but don't know where to begin?
You don't have to rely on one agency or designer to create your logo. Instead, you can start a contest for logo design.
It works! It's easy! Submit your logo design brief, and hundreds of professional designers will create a logo just for you. After the deadline has passed, pick your favorite design and finalize it.
You'll discover that a contest for logo design has many advantages. There is no waiting around for one designer to come up with something you like.
Create your own logo with Turbologo logo maker. It takes less than 5 minutes and no design skills needed.
Go to Logo Maker
There are many companies that allow you to create a contest. We've compiled a list of some of our favorites.
Top Logo Design Contest Websites
99designs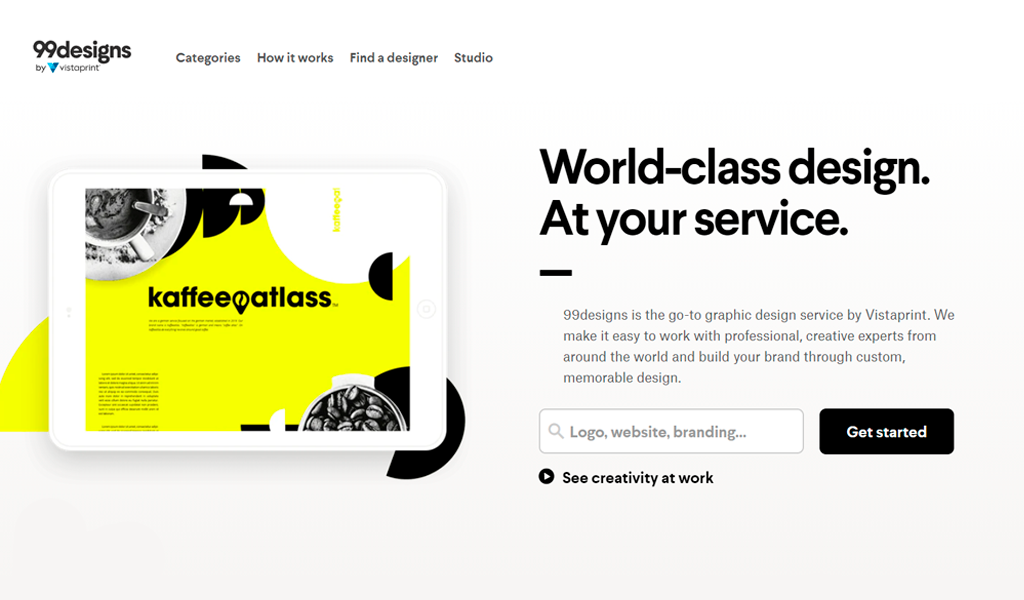 99designs allows you to crowdsource your logo design. It also offers a large number of talented designers. You don't have to limit yourself to logos; you can also get the perfect design for over 90 other categories, including clothing, merchandise, advertising, and business.
All you have to do to start your logo contest is to create a brief design description. You'll soon begin receiving creative designs from the community.
LogoMyWay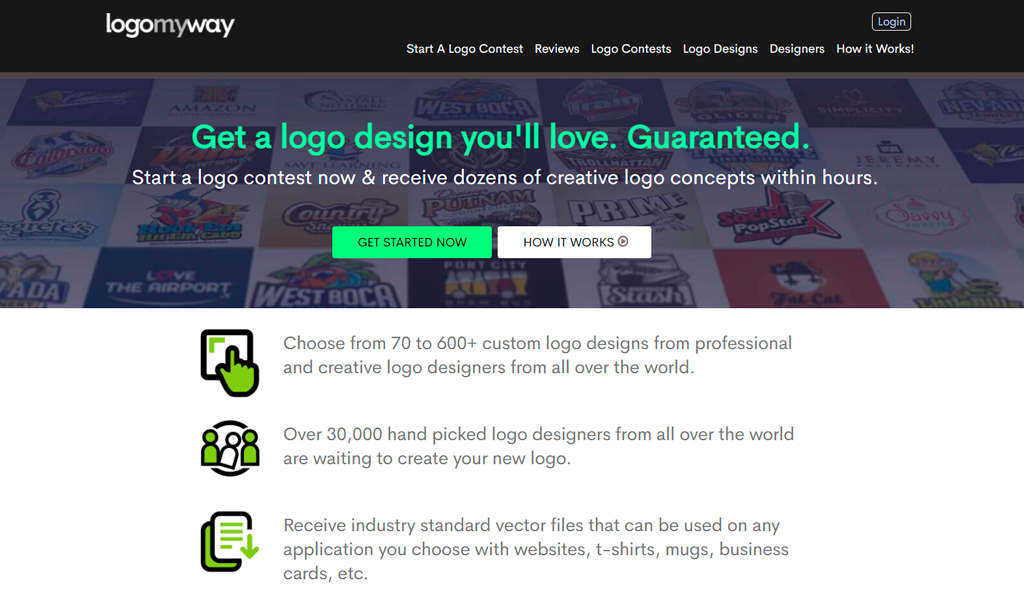 LogoMyWay is a platform that connects high-quality customers to a community of more than 15,000 talented designers from around the world. There are many logo design contests available. However, you need to make sure that your work stands out from the rest.
Design Crowd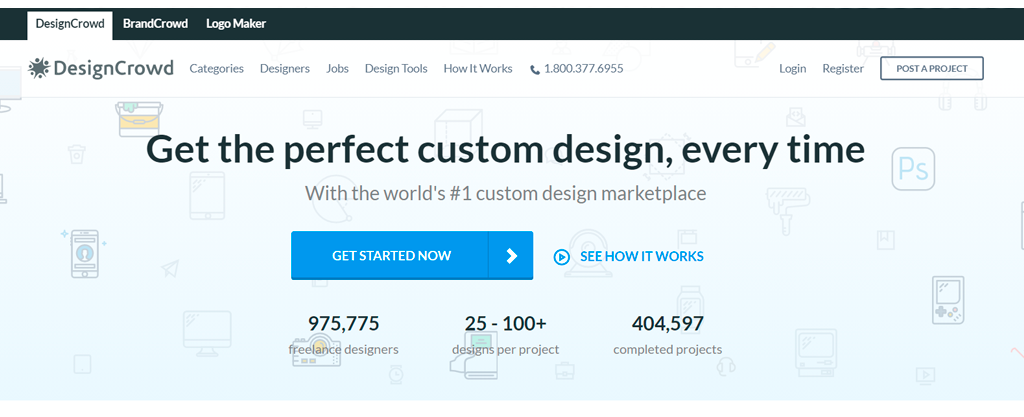 Design Crowd has been used by over 100,000 companies, with statistics to prove it. Their 781,386 freelancer designers have completed 354,628 projects. (Probably more). They can be reached at
You can also claim a 100 percent money-back guarantee if your designs are not up to your expectations. Logo designs start at $99.
CrowdSpring

It was launched in 2008 and is now an online hub for digital services. CrowdSpring has assisted more than 206,000 artists in 195 countries with their creative artwork.
Design Hill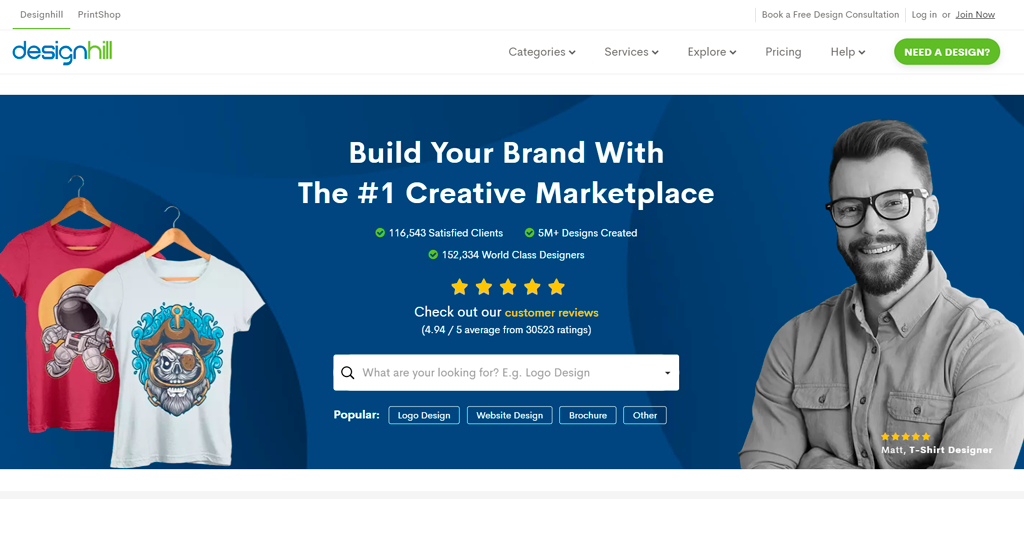 Design Hill has designed some of the most recognizable and important companies in the world, including Microsoft, Deloitte, and the BBC.
The contests allow you to vote for your favorite logo design. It also comes with a 100 percent money-back guarantee.
Hatchwise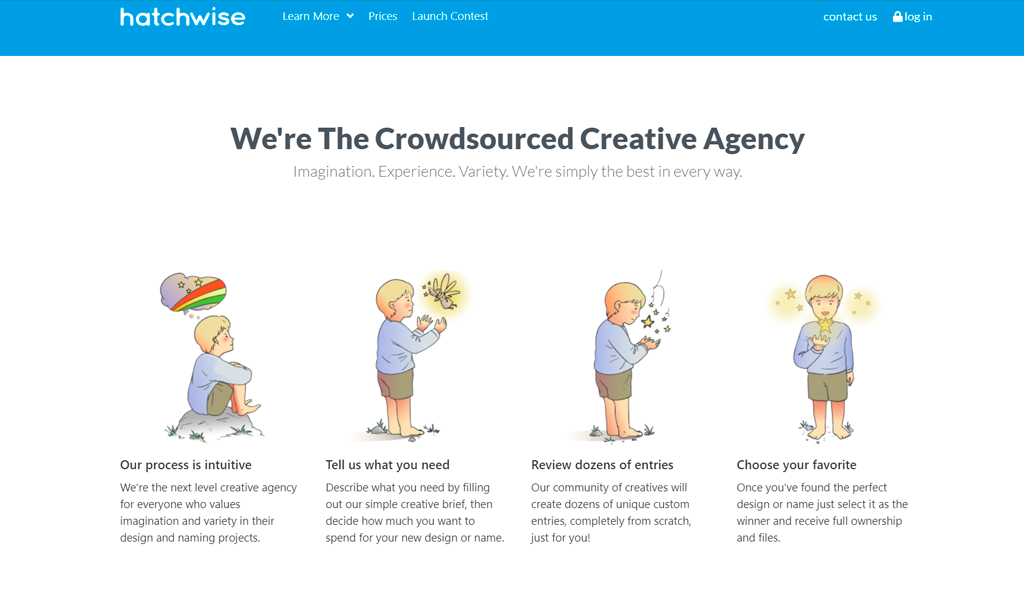 Customers can launch projects regarding design with a brief description and a specific budget through this web market. Hatchwise's designers then take on the task. Once the winner has been chosen, the client pays the money and receives the design within a matter of minutes.
Freelance logo design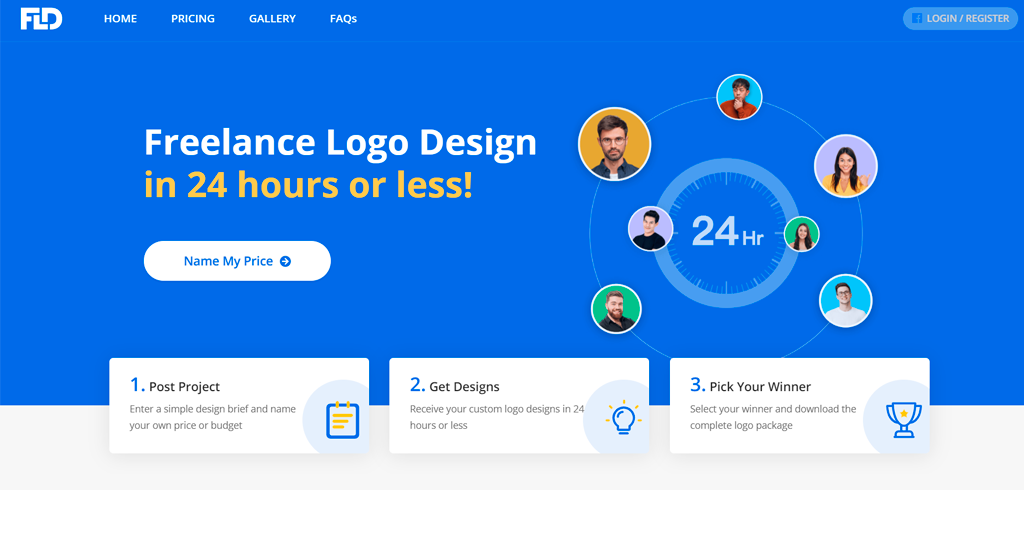 Freelance Logo Design (formerly known as logo123.com) is a great option for logo design contests. You will receive 6 custom logos in 60 minutes, with a starting price of $19. If you need the copyright, it will cost you $49.
This is a new twist on the traditional logo design contest format. This format has a major advantage: it is quick to turn around, which is great if you need a logo quickly.
DesignContest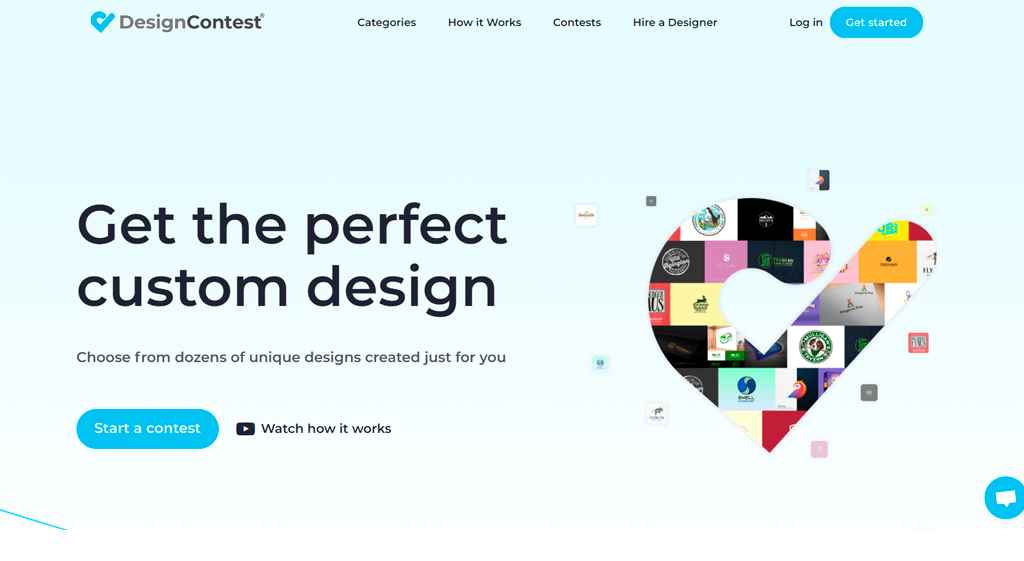 Since 2010, DesignContest is a trusted site for creative work. DesignContest is another top website on our list of logo contest websites for designers. Their website made designing easier and quickly became a well-known site with over 90000 skilled designers. Holding design contests such as print design, corporate identity, product design etc. So keep your eyes on design competitions.
48Hours Logo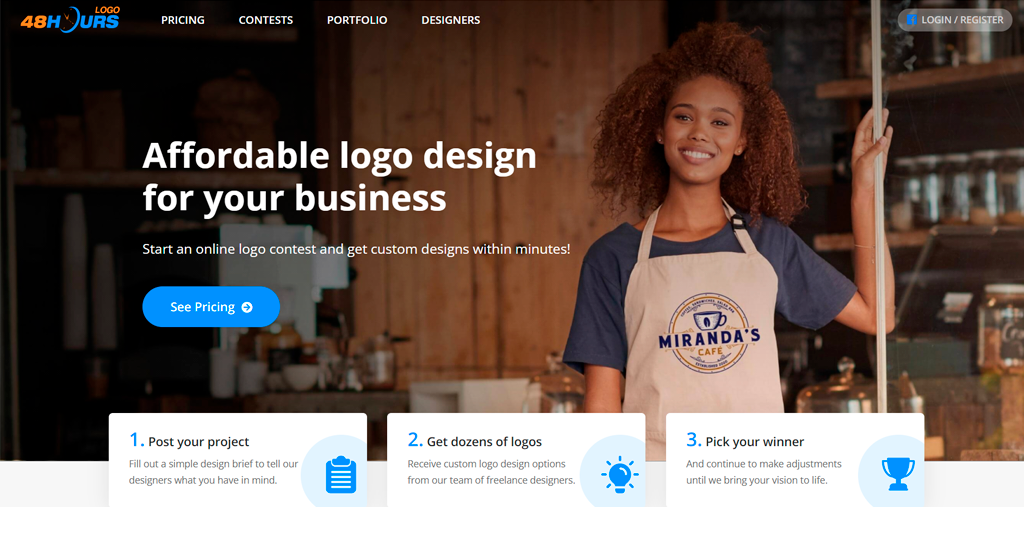 48Hours Logo is a great place to start your logo design contest. It costs $99 and delivers designs in minutes for your business.
Although they have a smaller number of designers than the larger companies, don't let this fool you. They are still capable of creating amazing logos!
LogoTournament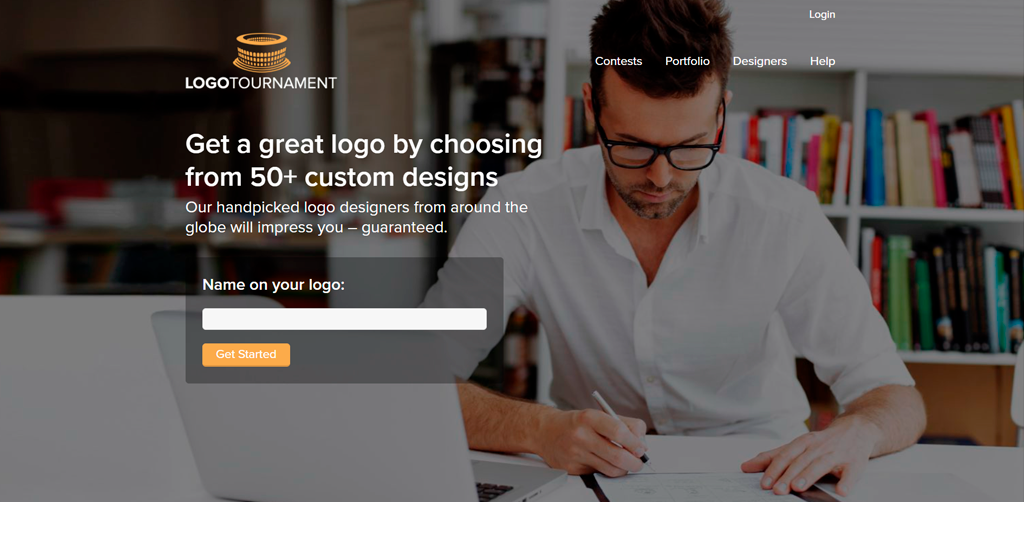 LogoTournament, as the name implies, is the next best website on our list of logo contest websites. Here, buyers can choose from 50-200+ unique designs to get their logos.
LogoArena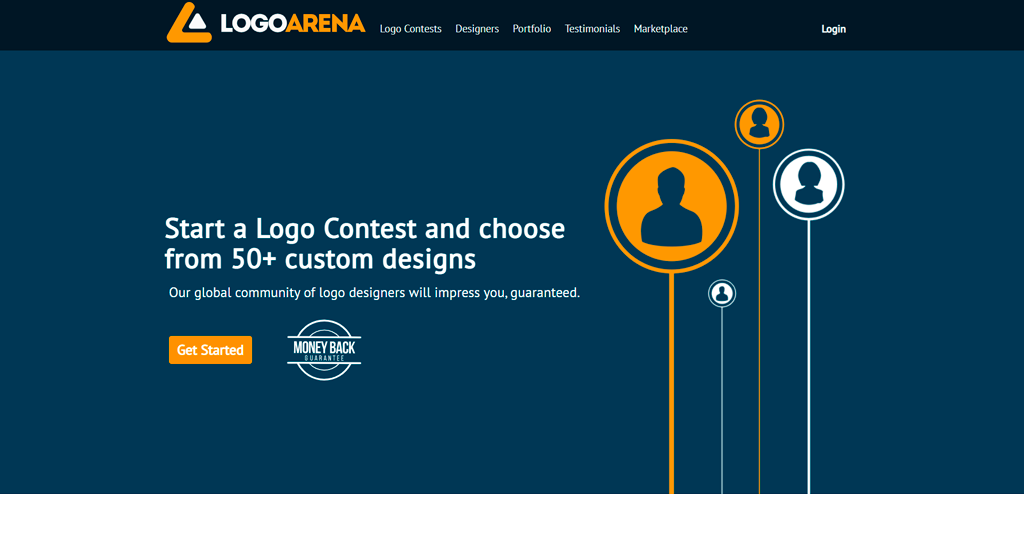 LogoArena is a great place to earn handsomely through logo design. The contest starts at 249$, making it a popular space for creative designers. Make sure you check out the design competitions.
Logo Design Guru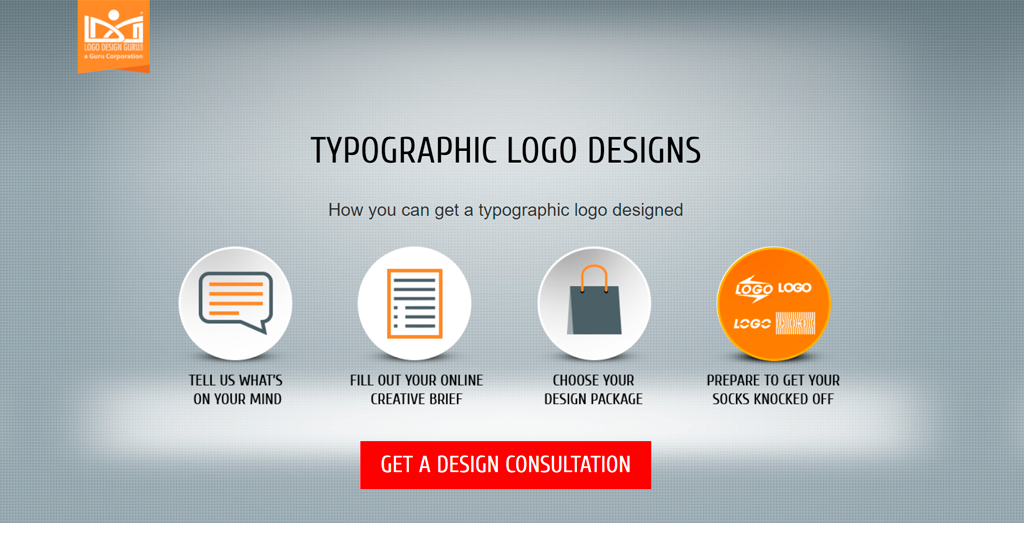 Logo Design Guru has over 150,000 graphic designers and an intuitive user interface that makes it simple to start your own contest.
Prices start at $199. You can increase or customize your package to include branding, brochures and stationary concepts.
Guerra Creativa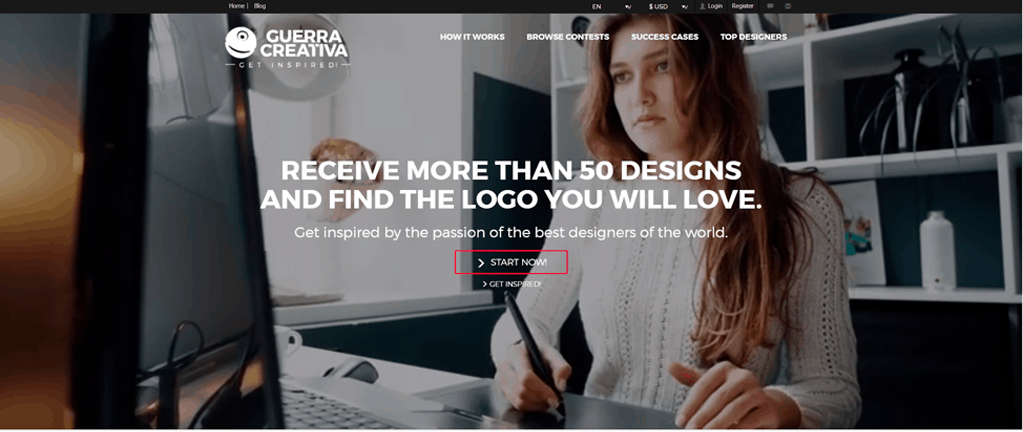 Guerra Creativa provides you with access to more than 30,000 creative and passionate designers who can help you create over 50 unique logo designs for your contest.
Look at their case studies for inspiration and the portfolios of top designers.
Zillion Designs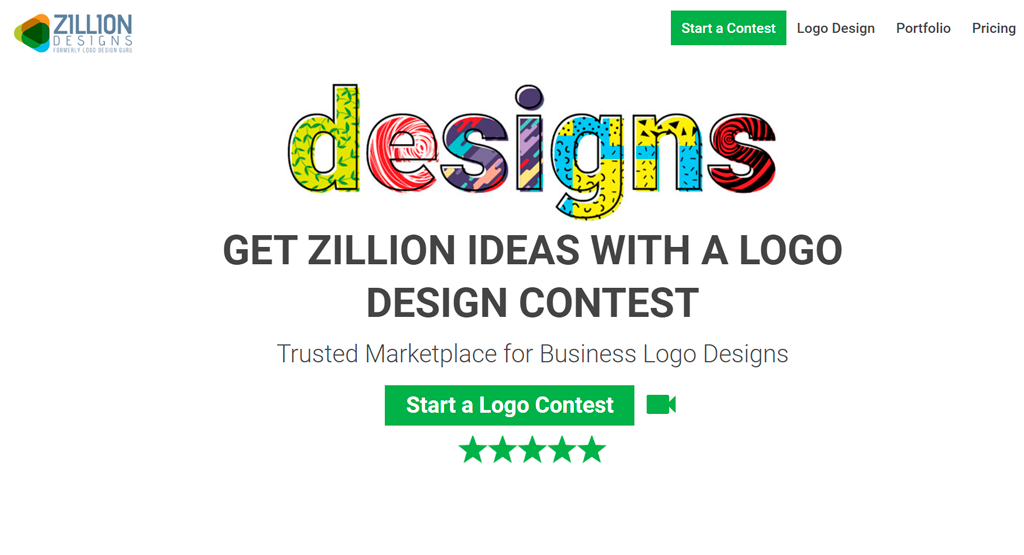 Zillion Designs has years of experience in graphic design and has a small group of logo designers who are eager to compete with you.
Every contest has a dedicated project manager who will assist you in your logo design journey.
More to you
There are many options if you want to create your logo design contest.
Before you start your contest, make sure you note how much money and how long you are willing to wait. You can see that the cost of a contest can vary greatly between companies. However, it is not the same as the quality of the service and design you will receive.
Before you decide on a site, make sure to look through their portfolio. Once you are ready to go, submit your brief and wait for the results.
Don't have time to run a logo design contest? You don't have to run a contest? Use this tool. Our AI designer will quickly create multiple logo designs that are on-brand by entering some information about your business.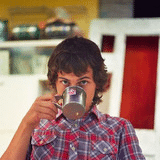 I'm a product and graphic designer with 10-years background. Writing about branding, logo creation and business.